13 Best Free Live Wallpapers For Windows 10,11 PC In 2023

Window 10 offers multiple customization options to add a personalized touch to your desktop. Modifying it with skins and stickers and adding various widgets along with a desktop wallpaper are some of the popular tweaks.
If you want to enjoy the flexibility of adding live wallpaper to your windows 10 device, pick a powerful website that can help you with crisp and stunning wallpapers for your device.
Can You have Animated Wallpapers on Windows 10, 11?
Windows do not primarily support live wallpapers, however, there are several dedicated software that can help you set feature-rich and stunning 3D moving wallpaper for windows 10, 11.
Here is a well-researched rundown of the best live wallpapers of 2023 to help you polish the overall look of your desktop computer.
13 Best Free Live Wallpapers For Windows 10 PC
If you want to add a personalized touch to your boring and dull desktop. Refer to our list of live motion wallpaper for PC with free download and add a stunning slideshow of your most loved images and photos.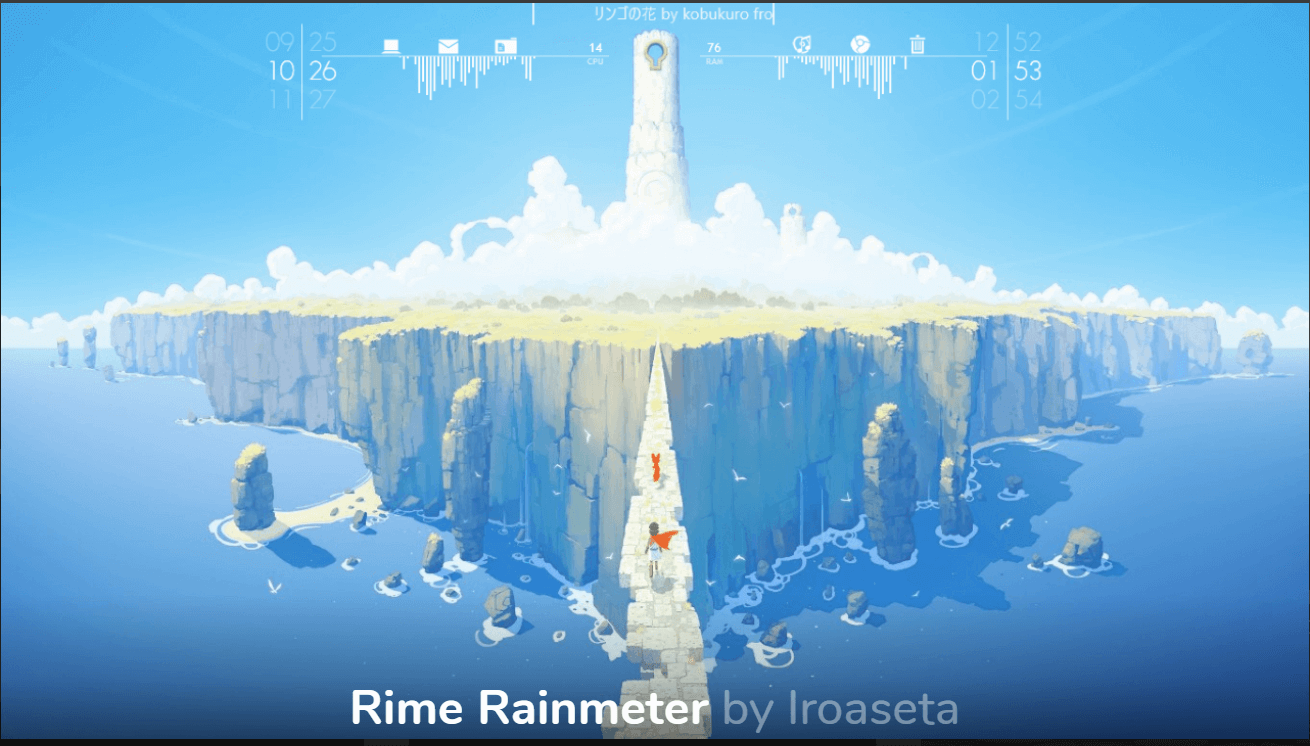 Rainmeter is highly popular for the wide range of customizable options that it offers. It is the best-suited tool for people who want to add a highly functional live wallpaper to their device. It comes with a straightforward and lightweight design.
Prominent Features:
Prepacked with multiple widgets and interesting features.
It comes with a toolkit that allows you to set all the necessary information that you wish to see on your desktop.
It can also assist you in managing your media player.
Pick your favorite skins from its massive directory of skins. The skin here is either a single widget of a pack of widgets that can be downloaded in the form of ".rmskin" files.
To download and activate a particular widget on your desktop you should follow the below-mentioned steps:
To install the ".rmskin" file on your device double click on it.
Then from the taskbar right-click on the Rainmeter option and choose Refresh All option.
Now click on the Rainmeter icon for the second time and then open the Skins option.
Select the skiing that you had opted for and then click on its related INI File.
On completion of these steps, the new widget will appear on your desktop.
---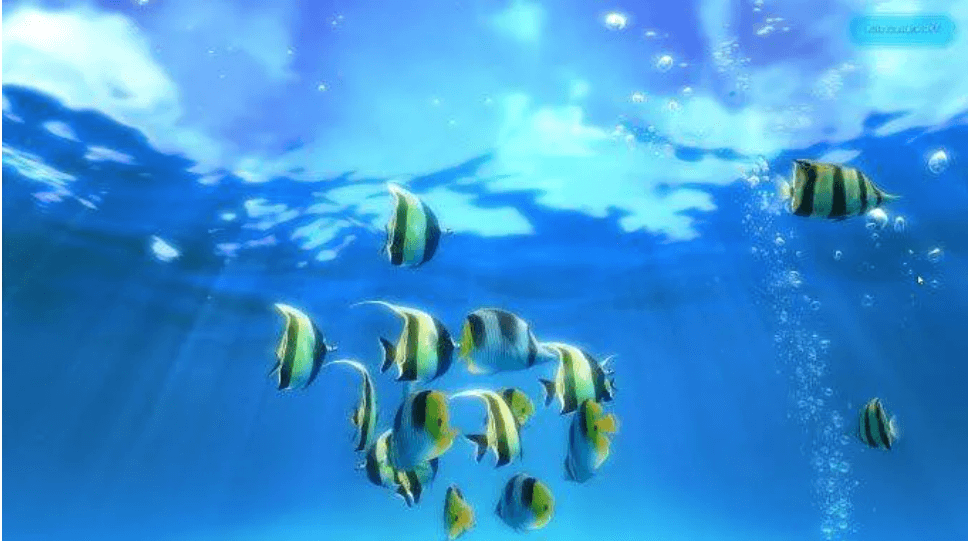 If you are looking for fascinating 3d moving wallpaper for your Windows 10 device, then there is no better choice then Sim Aquarium 3. The tool is best suited for producing captivating deep ocean and virtual aquariums on your PC screen.
Users like this live motion wallpaper for PC for its free download and 3D displays.
Read Also: Best Free Live Wallpaper Apps For Android
Prominent Features:
The freeware allows you to add audio to your live wallpaper.
It is capable of producing a natural-looking fish along with its arial surroundings.
For class-apart visuals, Sim Aquarium 3 comes with 30 fish designs in various forms along with 2 coral reefs with a 3D background.
Apart from this, you can also customize your wallpaper using various effects including bubbles, sound effects, soundscape, luminous water surface, and much more.
Enjoy experiencing live coral reefs on your desktop with this best and free live wallpaper for windows 10.
---
Rain wallpaper is a powerful software that allows you to add captivating 3D and 2D live wallpapers on your desktop. You can use it to set wallpapers that can easily sync with your mouse interactions.
Prominent Offerings:
A highly effective software that puts minimal load on the CPU and GPU components of your device thus ensuring its optimal working.
It comes with a live wallpaper pause functionality that can be used while playing full-screen videos or games.
It is powered with a built-in wallpaper editor and also allows you to add static images to your live wallpaper.
The most beautiful thing about Rain Wallpaper is that it is completely free of cost.
It comes with a clean UI and can add life to your desktop screen.
Add real-time effects, images, videos with it.
---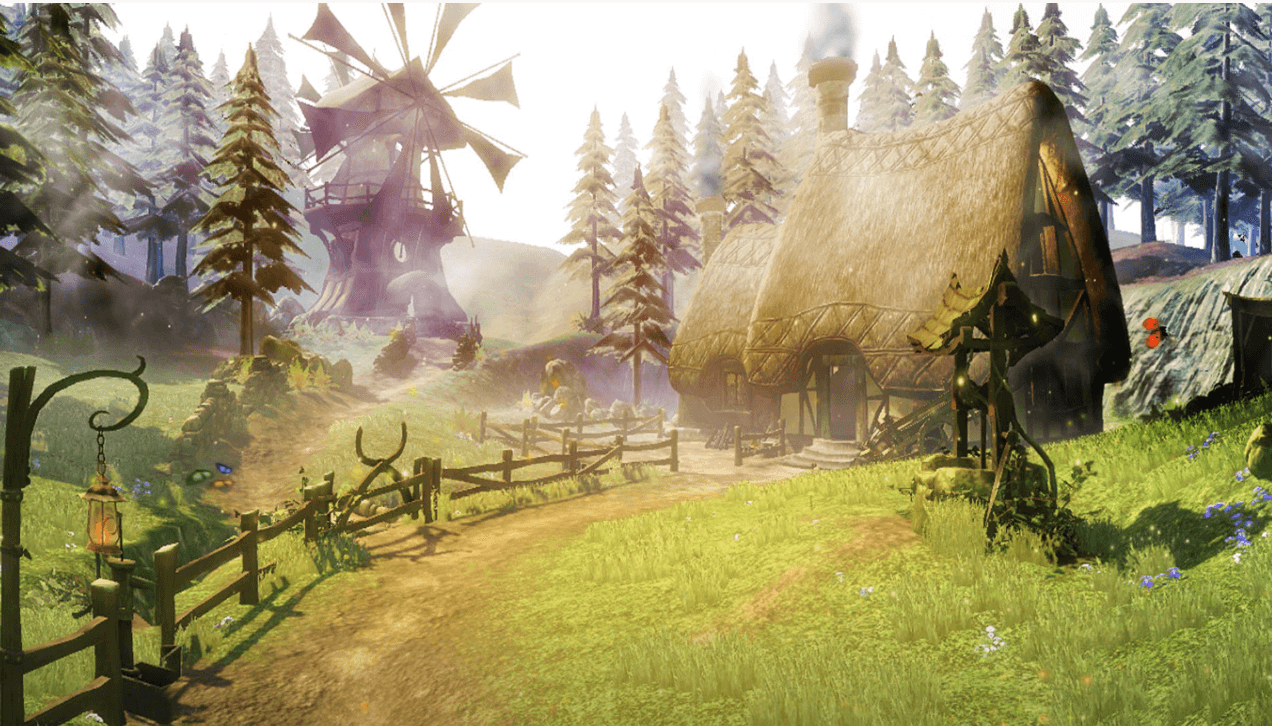 Next on our list of live wallpaper for windows 10 with free download in this incredible piece of software. It comes with hassle-free working and offers a massive range of fully executable wallpapers.
Read More: Best Free Screen Recorder Software For Windows
Prominent Offerings:
Use it to make live and video wallpapers. Apart from this it also allows you to add a video of your choice to your desktop screen.
Access a wide range of selection including trippy spaced theme options, 3D watery desktops, snowy desktop, Hyperspace 3D, Soft Shines, and much more.
It is not a resource-hungry application and does not hog your system resources.
It also allows you to control and adjust the speed of moving particles in 3D wallpapers.
Simply install the software and leave the rest to this incredible application.
---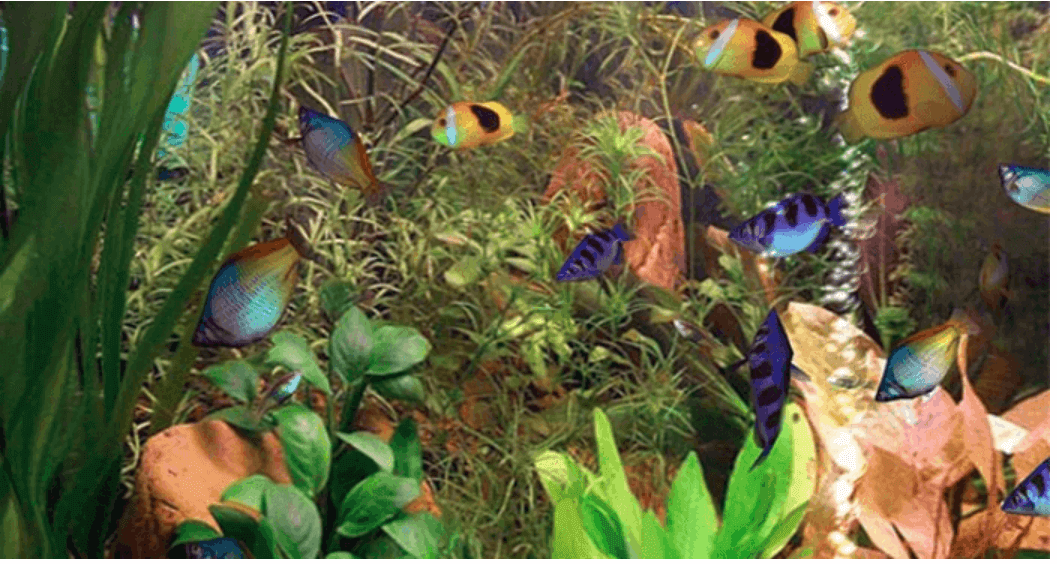 Spice your desktop and add an extra appeal to it with Aqua 3D Live Wallpaper. The software uses 3D live fishes and a beautiful watery background to give a soothing feeling to your eyes.
Prominent Offerings:
Free live screensaver application for fish lovers.
It uses fully animated fishes with amazing graphics and color schemes.
It gives a real-life aquarium feeling to your desktop.
You can choose your favorite set of fishes from preset options.
Add elaborated details to your live wallpaper with swimming corals, bubbles, etc.
Apart from the above-mentioned features, you can also add lighting effects with this 3d moving wallpaper for your Windows 10 device.
---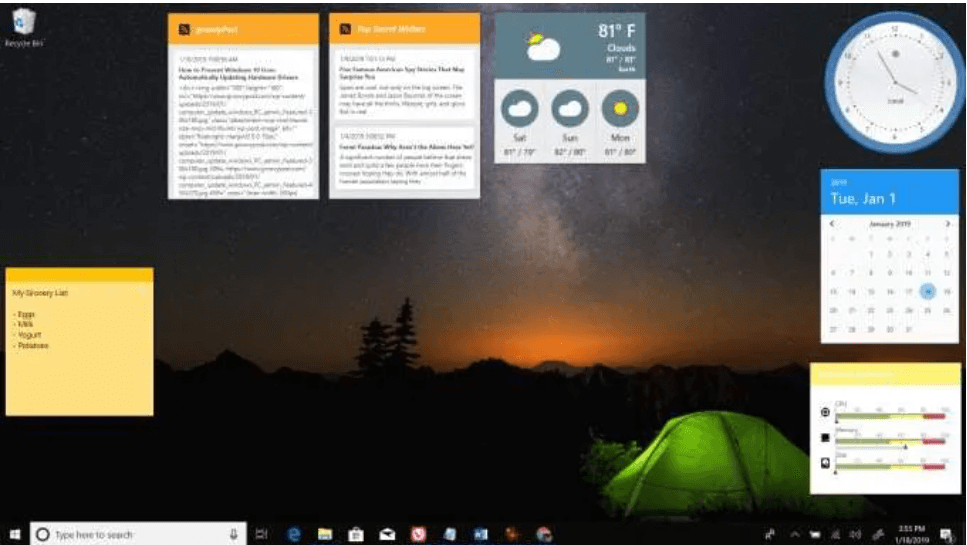 If the above mentioned live wallpaper for windows 10 has not matched your requirements, then try Widgets HD. This new-age software is the redesigned version of Widget Launcher and comes loaded with several widgets and skins. Enhance your windows desktop screen with this stunning software.
Prominent Features:
With its endless customizable and personalized features, you can change the color and look of your Widgets.
Access a whole new world of multiple live wallpapers including calendars, CPU monitors, world clocks, calculators, weather, etc.
Apart from several preset widget options you also get 2 additional skin options with it.
The only downside of this user-friendly application is that it does not use translucent gadgets, and should be properly placed on your desktop to avoid cluttering.
---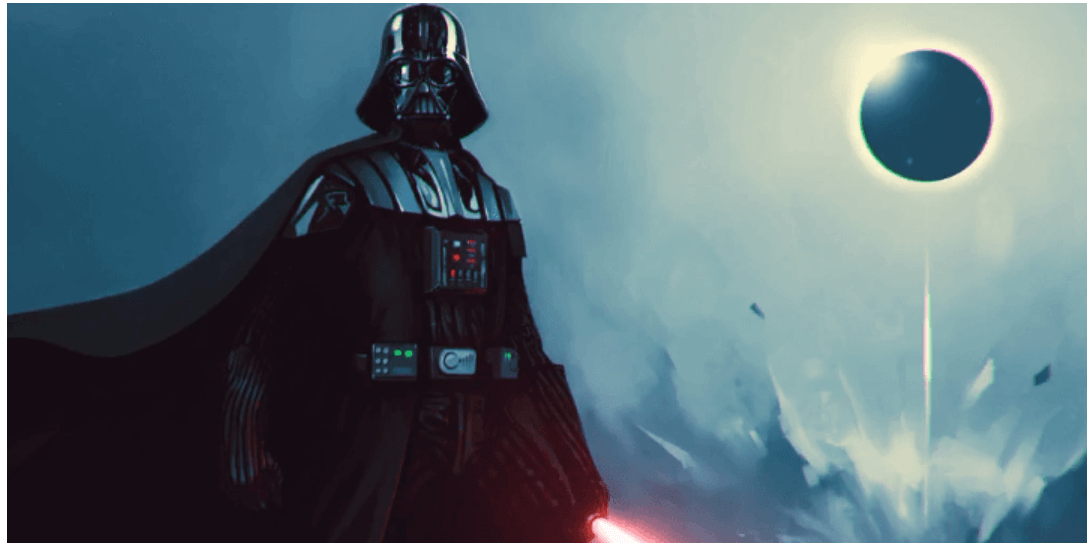 If you are a fan of Star wars then this incredible live wallpaper software for windows 10, will help you create one on your desktop.
Prominent Features:
Fill your desktop screen with stunning movie themes and characters.
The software gives you the ability to set lightsaber time according to your internet speed and battery health.
It is free software.
You can also use it to tweak the trembling lightsaber as per your likings.
---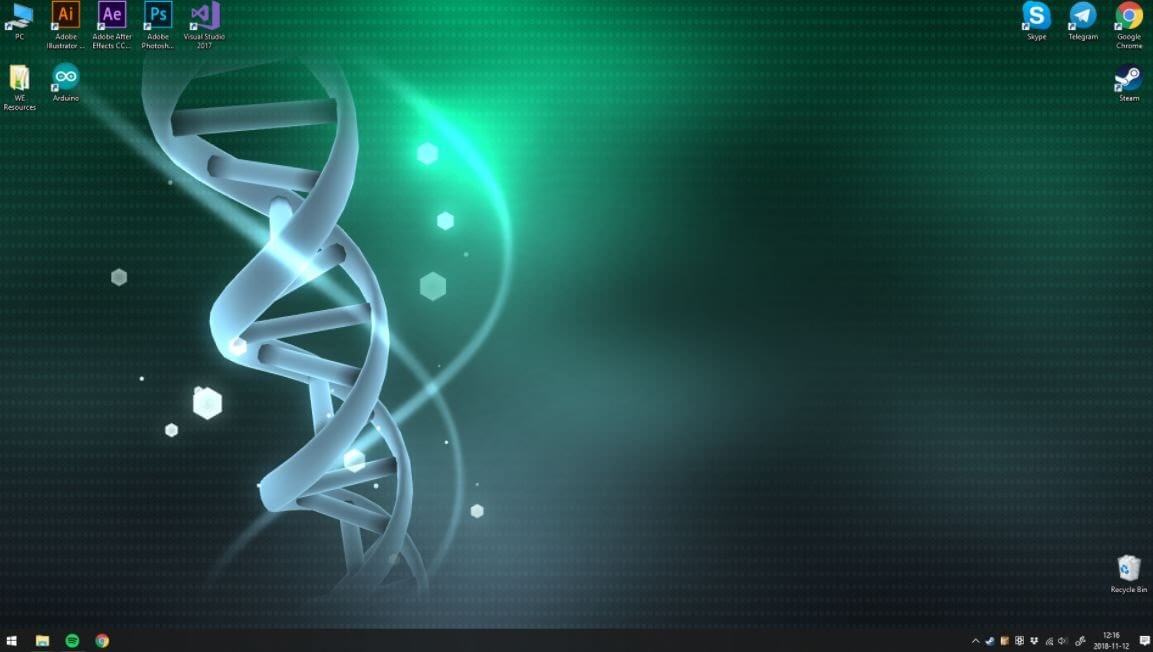 Take a further step to know about the well-known live wallpaper provider, and that is Wallpaper Engine. In the least time, this software luminant the display of your system. Whether you want to set live graphics, audio-based wallpapers, or short videos, this software can do all that without hindering your other actions. Moreover, this software can exceptionally give all-new look to your computer and never hinders the gaming or app performances. Apart from this, the software also lets you set your own wallpaper.
Prominent Offerings:
Supports 2D & 3D animations, videos, and multiple monitors.

Offers the choice of filter wallpapers.

Highly capable to pause when the laptop isn't charged.

Offers its users the ability to customize the creations by splitting them into parts.  

Strongly optimized for performance.

Allows you to make your own playlists that change accordingly to the wallpaper.

 

Absolutely free and easy to use.
Read More: Best Free Animation Software Programs For Windows
---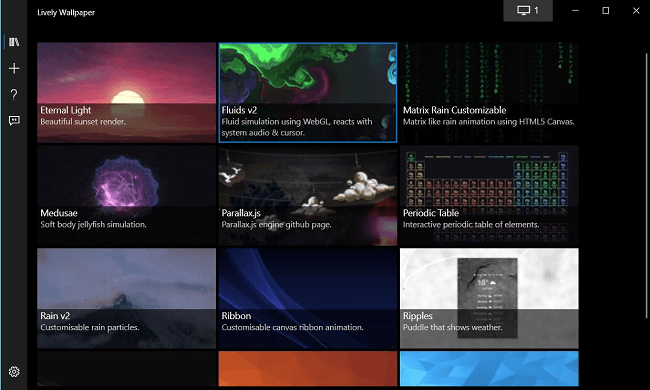 If you look for the best live wallpaper for Windows then Lively Wallpaper will always top the list. The reason for the popularity and success of this software is that it is available for free. Irrespective of being free software it offers some of the best features which are not even present on the paid ones.
The software offers interactive web pages, video wallpaper, audio visualizers as background, and many other features. The wallpaper pauses when you open a full-screen program. Apart from this, you get a multi-monitor setup, 4K resolution, live preview, and ultra-wide aspect ratio like advanced features.
Prominent Features:
The interface is really simple anyone can easily change wallpaper with Lively Wallpaper software
It automatically pauses the live wallpaper when you open a full-screen game or program
High resolution and ultra-wide ratios are supported
You can easily drag and drop videos for live preview
---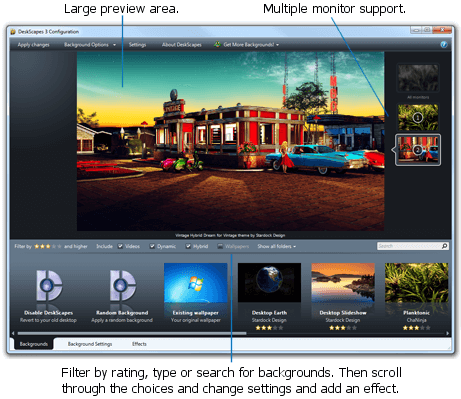 Next software on our list of best free live wallpapers is DeskScapes. Though this is not free-to-use software, the offerings and features compensate for that part. Using this software you can easily customize and animate live wallpaper as per needs. The software apart from offering a huge library of wallpaper can be used for creating your own personalized desktop with WMV files.
It offers more than 40 special effects that can be customized according to your needs. You can even recolor your existing wallpapers and customize the whole image color easily. For helping the user to find the perfect wallpaper the software supports several resolutions and multi-monitors.
Read More: 17 Best Windows 10 Customization Software
Prominent Features:
You can easily check the wallpaper before choosing in the preview section
The software lets you edit and recolor the existing wallpaper
It supports many screen resolutions for best fit
The interface is very easy and can be easily adapted
---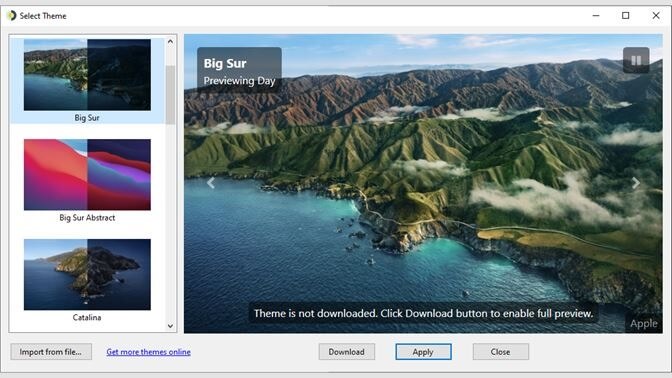 The last one on this list of the best free live wallpaper for Windows 10 PC is the WinDynamicDesktop. You can download this software from the Microsoft Store. This is one of the best apps that allows you to set the macOS Mojave feature to the Windows 10 PC. Let's know more about the software from the features below.
Prominent Features:
The app uses your location to set the sunset or sunrise mood of the Windows
You can set the desired theme of the app and customize it
The app also allows you to import any themes created previously by you or someone else.
You can change and set the Windows 10 wallpaper, theme, color, and other attributes easily.
You can set the theme according to mac Big Sur, mac Big Sur Abstract, Catalina and others.
---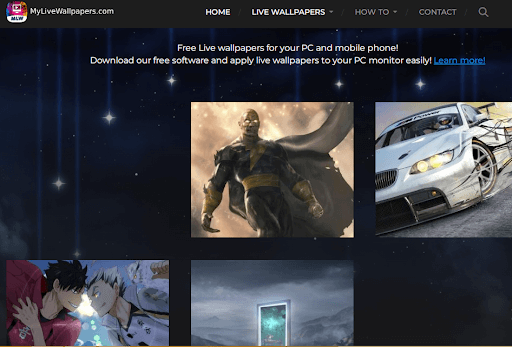 The next one in our list of best free live wallpapers for Windows 10, 11, or older version devices MyLive Wallpapers. The platform has a variety of animated wallpapers that are available for free. Find your choice of live wallpapers available under multiple categories such as anime, nature, fantasy, sci-fi, gaming, etc.
The gallery of wallpaper is spread over 300 pages with HD live wallpapers. Moreover, it also has an application through which you can download and apply wallpapers of your choice on your devices. The application is named MLWapp and has almost all the basic features of the apps designed for a similar purpose. It also offers audio support as well as video wallpaper options.
Prominent Features:
The platform enables users to add audio to their live wallpapers.
It is available for free and has a huge library of wallpaper segregated under categories.
Available for free and easy to use
Can be used through its MLWapp application.
Video wallpaper options are also present in the app
Live wallpapers in HD quality
---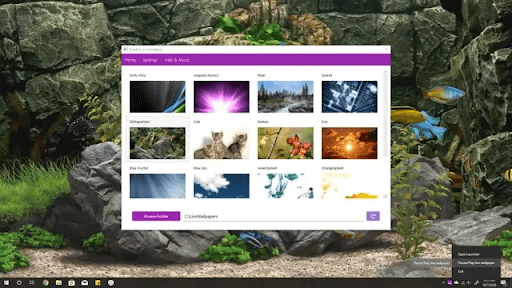 The Desktop Live Wallpapers software, which is available from the Microsoft Store for free, is one of the greatest live wallpaper programs for Windows 10. To use it on your Windows 10 PC, the software offers a huge variety of live wallpaper genres, such as Search, Dark Vista, 3D Aquarium, and many more. The Cats live wallpaper category can also be quite fascinating to you if you're an animal lover.
Prominent Features:
Enables you to make your own custom live wallpapers.
Submit your preferred video to the app, and it will transform it into a live wallpaper. However, this feature is available only for the Pro version users.
The 3 display supports and various DPIs, makes Desktop Live Wallpaper one of the greatest live wallpaper tools for multi-monitor setups.
The software immediately pauses the live wallpaper when the desktop is hidden, which will alter your concerns about the app utilizing too many resources on your PC.
---
Frequently Asked Questions (FAQs)
1. How to Set Live Wallpaper Windows 10?
The actual definition of a live wallpaper can be interchanged with a personalized desktop screen to a certain extent. If you don't want to use a dedicated application you can do it using the in-built of your Windows 10 device. To do so follow simple steps as mentioned below.
1. Right, click on the free space on your desktop and from the dropdown menu choose Personalize.
2. In the next step set your Background dropdown box to Slideshows.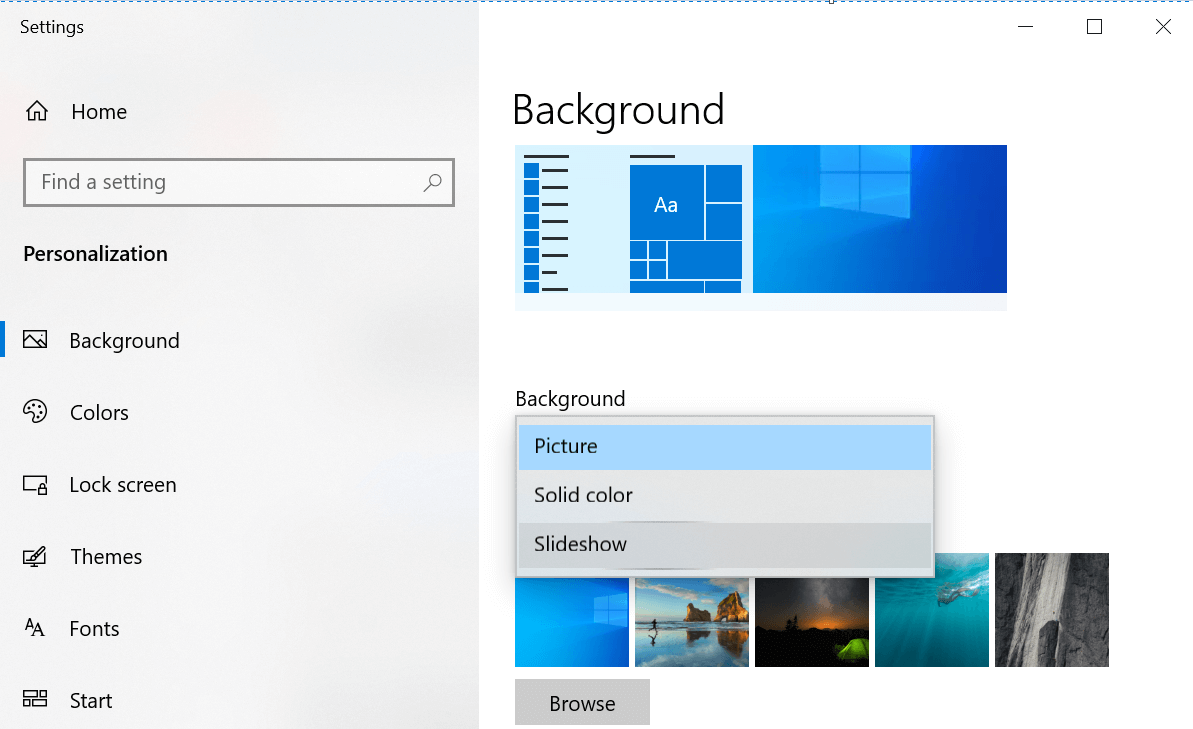 3. Now use the Browse button to access the pictures which you want to include in your slideshow. To make it more effective you can also shuffle the photographs, tweak the interval time between them along with their placement.
2. How Do I Get Animated Wallpapers On My Windows 10 PC?
Nothing is impossible in the technological world, from making fantastic videos to streaming online movies websites and setting live animated wallpapers on your desktop the list is endless.
You can either use dedicated software for applying live motion wallpaper on your PC or else you can use the in-built features of your Windows 10 OS.
---
Free Download Live Wallpaper for Windows 10
So, friends, this concludes our rundown of the best and free live wallpaper for Windows 10. It's time to change your static desktop with customized live wallpaper. Refer to our list to choose the best-suited software for yourself and get going.
Add a new life to your Windows desktop by setting a live wallpaper.
Prachi Dani is a technical content writer who specializes in areas of science and technology. She is highly up to date with technological transitions and transformations. Writing is not her passion but the only thing that carries satisfaction in life. If not writing, you may find her engrossed playing action games on her treasured smartphone.
Subscribe to Our
Newsletter

and stay informed

Keep yourself updated with the latest technology and trends with TechPout.
Related Posts