12 Best Battery Saver Apps For Android Smartphones In 2020

Is your Android smartphone often running low on battery? Wondering how to prolong the battery life of your smartphone? Why don't you try battery saver apps for Android? These apps can preserve your device power when you are using certain heavy apps that eat up your device battery quickly.
Smartphones are the need of the hour and the constant usage of smartphones drains their battery swiftly. Even premium smartphones are lagging in the area of minimizing quick power drainage of phones.
Running around with a charging cable or a power bank doesn't always seem feasible. Conservation of battery power is thus indispensable. Hence, using battery saver apps can seem to be a more convenient option.
Therefore, in this blog, we have hand-picked the best battery saver apps for prolonging the battery life of your smartphone.
List of Best Battery Saver Apps For Android in 2020
Don't want your smartphone's battery to ditch you in moments of great need? Then, learn how battery saving apps can lend a helping hand to your smartphone.
1. Kaspersky Battery Life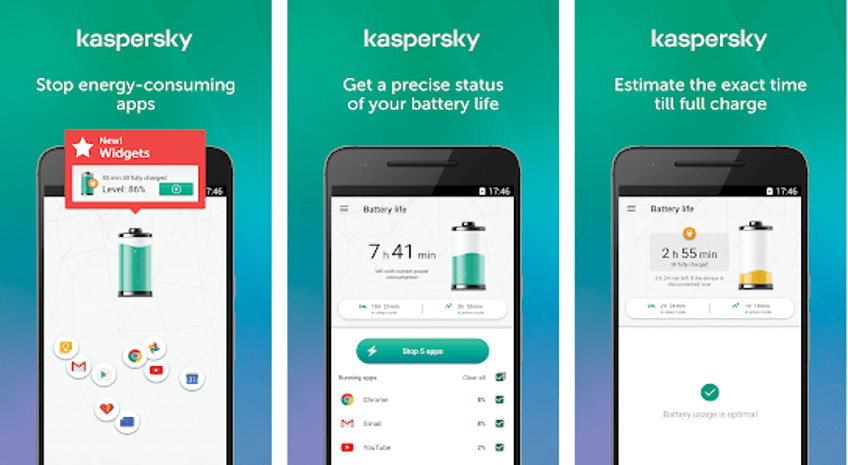 You must be familiar with the name of Kaspersky already, which makes it an ideal choice from the myriad of available Android battery saver apps. It helps the users to keep a close watch on the battery level of the smart device and do a lot more as mentioned below.
Important highlights of Kaspersky Battery Life:
It keeps an eye on the hungry apps and alerts the user when necessary.
The most commendable trait of this power saving tool is that you can exclude your preferred apps from being terminated due to heavy usage.
This tool accurately predicts when the device is going to be completely drained off the power.
Using the applock feature, you can lock social media apps, albums, etc to protect your privacy.
---
2. DU Battery Saver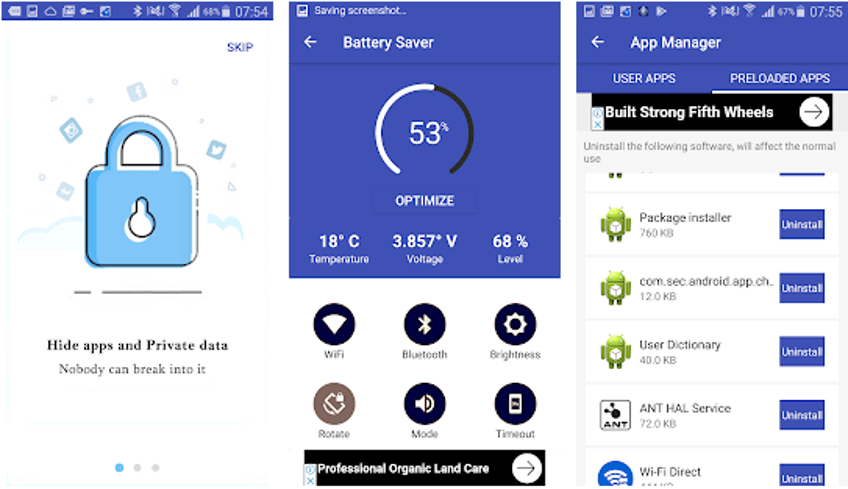 Did you know that DU Battery Saver is not just a battery saver application for your Android smartphones but a lot more than that. Wondering how?
It has a RAM cleaner to boost the speed of your smart device. You can improve the phone's battery with the 1-Tap battery saver feature. It also cools down the processor temperature.
Additionally, the tool is enabled with the Applock feature. And guess what? This Android app is free from annoying ads.
Note: DU Battery Saver is a Chinese origin application that may not be available in India as per the ban enforced by the Government of India on Chinese software applications.
---
3. 2 Battery – Battery Saver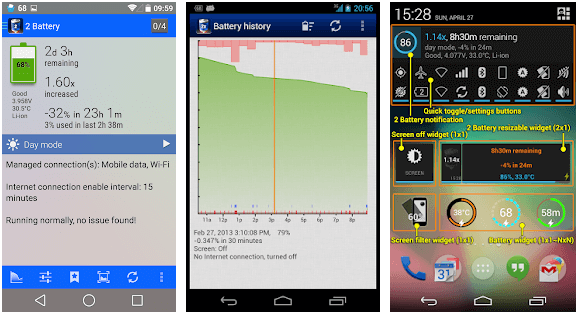 Looking for more app options in the category of best battery saver apps for Android smartphones, then consider this app as it is capable of prolonging the battery life by intelligently monitoring the internet connectivity in the background.
The easy-to-use interface makes this app a suitable match for battery preservation needs. Here are some of the important features of the Battery Saver app.
Read More: Best Privacy Apps For Android in 2020
Important highlights of Battery – Battery Saver:
It kills apps when the screen is off.
Automatically turns off the screen when it is put upside down on the table.
Supports whitelisting and blacklisting of apps.
Auto manages WiFi or mobile internet connection in the background.
Shows battery usage, estimates battery run out time, besides showing the battery health, temperature, voltage, etc.
---
4. Advance Battery Saver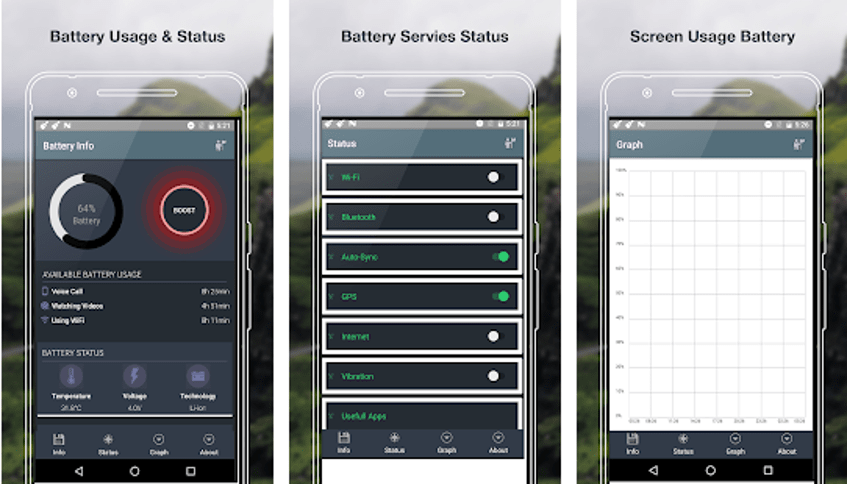 This tool is the best battery saver app for your smartphone because it effectively optimizes the device battery in a single click. It also displays the usage and calculates the remaining life of the battery precisely before it has to be put for charging.
This tool can also disable battery eating apps from running in the background and draining your device battery. It also cools down the CPU to boost the phone's performance.
---
5. Avira Optimizer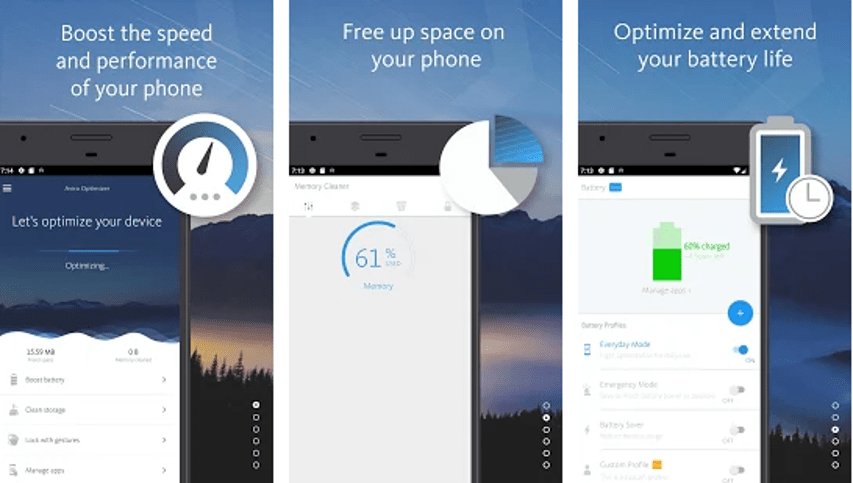 Avira is a prominent name among software products and solutions. Avira Optimizer offers an all-round solution for your Android smartphone's performance-related problems and is thus regarded as the best Android battery saver app.
Whether you are struggling with a slack smartphone or trying to prolong your phone's battery life, install this battery saver cum Android cleaner app and stop worrying about your phone.
Important highlights of Avira Optimizer:
Offers an intelligent battery booster.
You also get a RAM cleaner with this tool.
Additionally, users can benefit from the junk file cleaner feature.
---
6. AccuBattery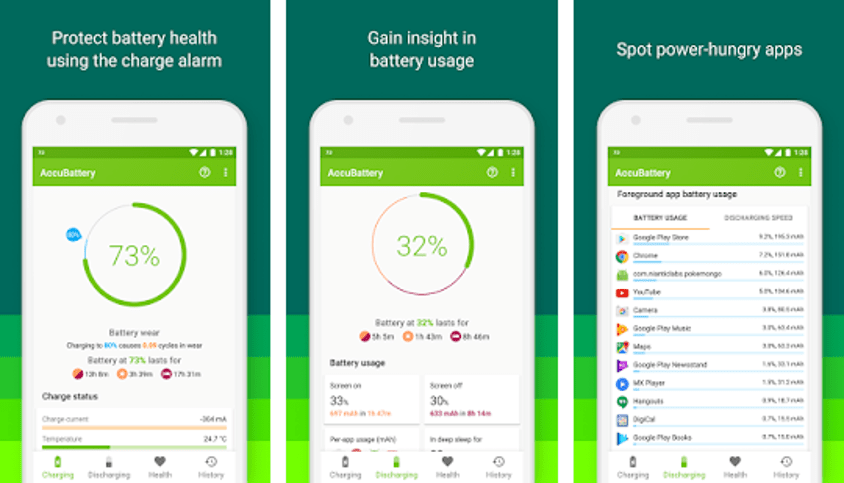 Here's another best battery saver app for Android as this app can preserve the phone's battery life along with displaying the discharge speed and battery consumption per app.
A free and pro version of the app is available. The pro version has some more exciting features to offer like dark and AMOLED black themes to further conserve battery life of the device. It also doesn't contain ads.
---
7. GSam Battery Monitor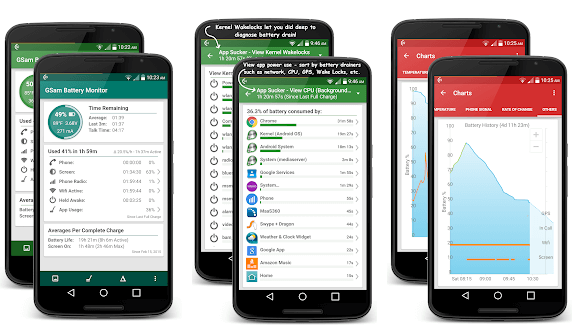 Whether you are struggling with a slack smartphone or trying to prolong your phone's battery life, install this best battery saver app and stop worrying about your phone.
Important highlights of GSam Battery Monitor:
With the App Sucker feature, this tool identifies the most battery consuming apps.
It also sorts the apps into respective categories – CPU & sensor usage, app wakelocks, wake time, and kernel wakelocks.
Includes a DashClock widget to display all relevan battery information.
You can set customizable alarms for temperature change, charge state change, and battery health.
---
8. Super Battery – Battery Life Saver & Health Test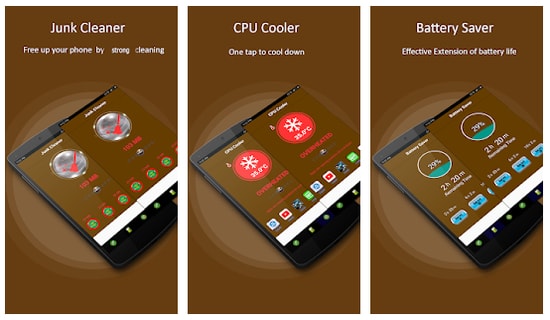 This app has acquired a place in the list of best battery saver apps for Android because it boosts the charging process, resolves smartphone overheating problems, provides a detailed stats about the battery status of the phone, and ultimately terminates battery hogging apps.
What else can it do for your phone? Well, it can clean the junk files from your phone and also offer a private browser for secure browsing experience.
---
9. Long Battery Life DEMO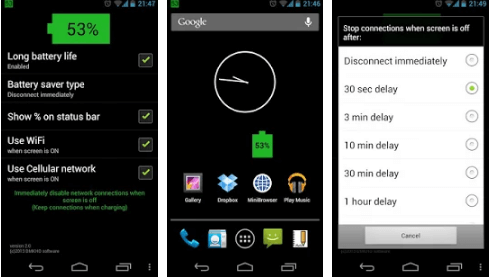 Can this app save your phone's quick battery drainage problem? Yes, it can. Want to know how? Go through the splendid features of the Long Battery Life DEMO app and find for yourself how this best battery saving app for Android is beneficial for you.
Important highlights of Long Battery Life DEMO:
It has a minimalistic interface and is extremely easy to configure.
Offers different battery saver modes.
Provides shortcuts to manually enable/disable WiFi and Mobile data.
---
10. Battery Repair Life Pro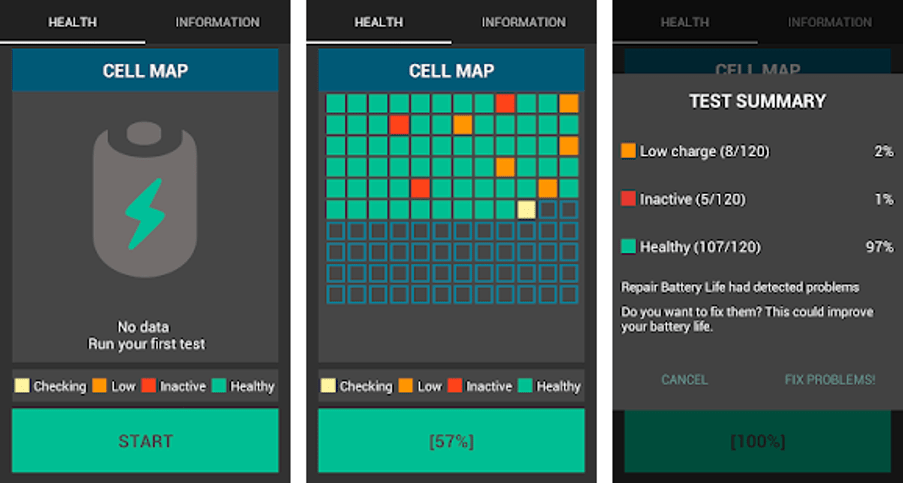 With a simplistic interface, this best battery saver app for Android improves your phone's battery even if it is used once a week. It comes with round the clock technical support.
Read More: Best Free Android Dialer Apps in 2020
It has some attractive features like temperature indicator, voltage indicator, technology indicator, and much more.
---
11. Greenify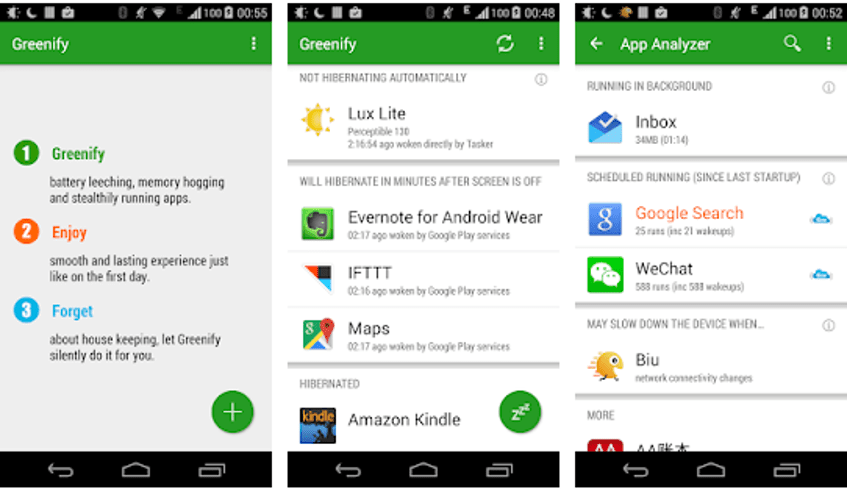 Although a root application, yet this Android battery saver app is loaded with a number of features to conserve the battery life of your device.
It not only shuts down high battery consuming tools with no background running services but can also mute app notifications.
---
12. Battery Saver, Fast Charging & Phone Cleaner
If you're looking for a battery saver that can do more than just protect the battery health, Battery Saver – Fast Charging could be the best application for your needs.
Important highlights of Battery Saver – Fast Charging:
It comes with an effective Android app locker to help you lock your vital applications through a pin code.
It kills RAM-hungry applications to provide your device with a much-needed boost.
It frees up memory on your phone by eliminating unwanted junk and cache files.
It helps you maintain and reduce your phone's CPU temperature in just one-click.
It preserves your phone's battery life by terminating unnecessarily background running apps.
---
Additional Tips to Preserve the Battery Life of Your Smartphone:
1. Keep the phone under optimum temperature conditions i.e., between 0℃ and 45℃.
2. Use apps in dark mode (if dark mode is available like YouTube, Twitter, etc).
3. Use dark-themed wallpaper and avoid using live screensavers.
4. Operate the phone in the battery-saving mode like:
Reduce screen brightness
Use Wi-Fi
Turn off the cellular network when not needed
Limit talk-time
Limit online video content
Limit gaming
Use airplane mode.
5. Update apps regularly
6. Clean cache and junk files.
7. Pause notifications.
8. Disable location services when not needed.
---
Conclusion
Don't let your phone's poor battery performance ruin your binge-watching spree, keep you away from reaching the next level in your favorite game, get out of touch with your loved ones, and last but not the least, prevent you from wrapping up an important task.
Pick the most impressive app from the extensive list of battery saver apps for Android mentioned in this post and experience your phone like never before.
On an ending note, if you are aware of any other excellent battery saving app that we have missed to mention in our blog, then do let us know in the comments section below.
Snigdha is a technical content writer with expertise in the field of science & technology. Though she has a very diverse academic and professional profile yet she finds writing to be a creative form that she was unable to explore so far. When not writing, she can be found indulging in other forms of creativity like painting or travelling.
Subscribe to Our
Newsletter

and stay informed

Keep yourself updated with the latest technology and trends with TechPout.
Related Posts