10 powerISO Free Alternative Software for Windows in 2021

The article has the best PowerISO free alternatives for Windows 10 and older versions that you can use. Read about them in detail below.
 PowerISO is a great software that is used for creating bootable disks by burning disk images into CD/DVD/ USB. This software supports majorly all types of image formats, including BIN, CDI, IMG, DAA, and many more. This software not only creates bootable disks by burning the disk but also burns audio and video files of different formats. The file first includes MP3, MP4, WMA, APE, FLAC, BIN files. The software works perfectly the best in Windows and users can easily drag and drop features of this software.
There are some downsides to this software too which are addressed by some tech experts. According to them, the software fails to burn the game files into a disk, and other than this it also fails for ISO files to a certain extent. These negatives of this software force the user to search for other programs like PowerISO.
In this article, we have listed the 10 best free alternatives to PowerISO. So without any further delay let's take a look at the software's offerings.
Top 10 Best PowerISO Free Alternatives to Try in 2021
Here is the list of best software like PowerISO to use in 2021.
1. WonderISO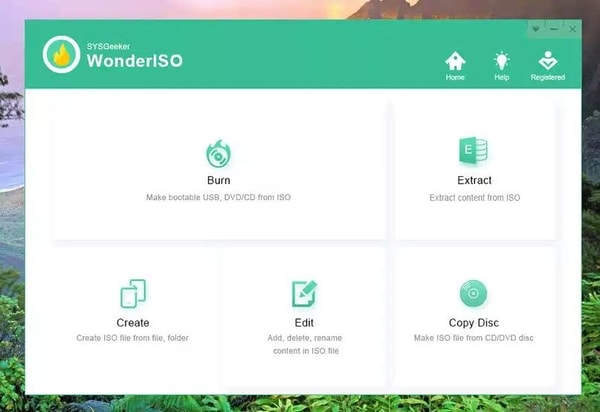 The first ISO burner software on the list is WondserISo. This is one of the best PowerISO free alternatives that you can choose. The software is at the top of the list because of its unique and useful features. Using the software you can easily burn multiple files and can handle multiple settings at the same time. This feature is available in any software like PowerISO.
This tool can single-handedly extract, burn, create and edit ISO images. The best part about this software is that it is compatible with every Windows OS including XP, Vista, 7, 8, 10, server 2008, 2012, 16, and others. Other than this the software supports both UEFI-based computers and conventional BIOS.
Irrespective of the device and CD/DVD/flash drive, this software can use any media type to create a bootable USB drive. The interface is very simple and clean, you can easily adapt to it. WonderISO other than Windows is also available in macOS.
---
2. Alcohol 120%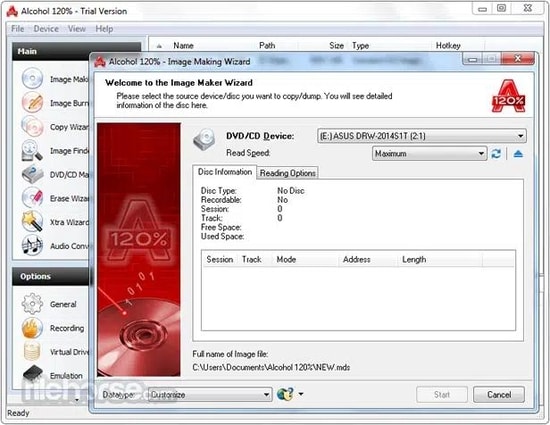 Next up in the list of free alternatives to PowerISO we have Alcohol 120%. This is a powerful and easy-to-use virtual disc burning software. Using this software you can backup CD/DVD data into your computer storage other than just burning files. Using this software you can simply burn files without putting in any effort. The effortless and smooth functioning of the software makes it one of the best software like PowerISO.
The software supports many file formats including mds, iso, bwt, b5t, b6t, isz, ccd, cdi, cue, pdi, and many others, other than just supporting most of the files format this software is compatible with every Windows OS too. You can use this software to create a backup of their CDs and DVDs for rough usage.
This PowerISO similar software has both free as well as the paid version available. You can choose to use the software as per your requirement.
Also Read: 13 Best Quiz Maker Software to Make Quizzes in 2021
---
3. WinCDEmu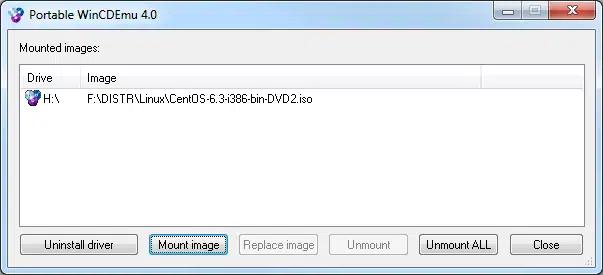 Another great PowerISO free alternative software is WinCDEmu. This is an open-source program licensed under LGPL, which means you don't have to pay any subscription fee to use this software. The best part about this software is that it is compatible with every Windows OS from Windows XP to Windows 10 both 32 and 64-bit versions.
Using this free alternative to PowerISO you can create as many virtual drives as you want. The software creates ISO images on Windows using the context menu in explorer. Moreover, it supports BD and DVD video images.
It is a very lightweight and compact software that does not take much space from your hard disk. The software has many features which are not even available on PowerISO which is why the user considers WinCDEmu as the best ISO burner software.
---
4. ISOburn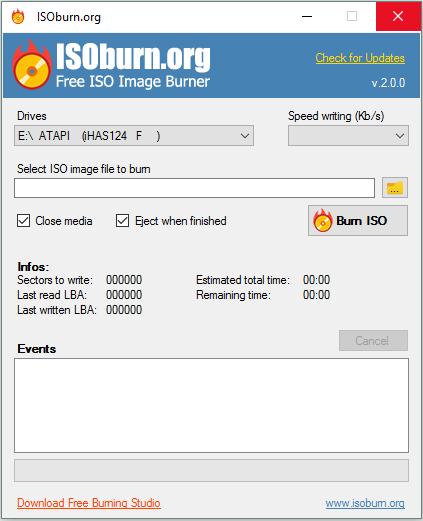 ISOburn as the name suggests is a tool that is developed to burn ISO files. The software requires no installation, you can simply click on the file and use this software. It is also very small, it is less than 500KB. Now whether you have a new or old PC you can easily use this software without any issue. The best part is that it is a free alternative to PowerISO that you should use.
The software can easily burn your ISO and CD/DVD image files to CD-R, CD-RW, DVD-RW, DVD+R, HD DVD, and Blu-ray Disc. The interface of the software is very basic and simple, you can easily adapt to it.
Also Read: 10 Best Games Like Among Us to Play with Friends in 2021
---
5. UltraISO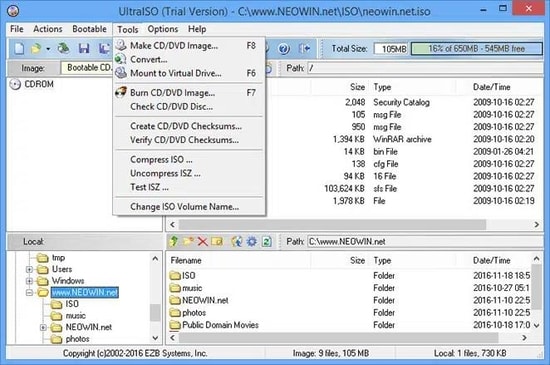 If you are looking for the best PowerISO free alternative then this software can be the best pick.  This is a very powerful and convenient tool that can easily burn, edit, and convert ISO image files easily. This CD/ DVD burning software is the most intelligent ISO analyzer as it can process every image file. The file format which can be processed includes .ISO, .BIN, .CIF, .IMG, .NRG, .MDS, .CCD, .BWI, .ISZ, .DMZ and many others.
This PowerISO similar software has the core function of editing and burning. The software has exceptional qualities to burn, edit and extract from ISO files. Using this software you can easily make any CD bootable by just writing boot information on the ISO file. Other than this it has many powerful tools to offer.
---
6. CDBurnerXP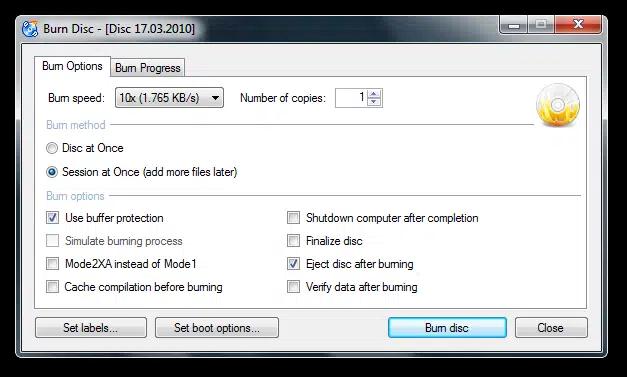 Next PowerISO free alternative in the list is CDBurnerXP. This is a great software that can easily burn and create ISO files. You can even create a bootable disk easily with this software. Other than this you can easily burn music CDs, it supports CDs, DVDs, and Blu-ray. This software is among the best free alternatives to PowerISO, even the companies use this software for free to burn files.
Till now the software got no bugs that can affect the processing which is a great sign for all the users. The software is very compact, it requires less than 5 MB of space on your disk to function. For all Windows users, this can be a great pick for software like PowerISO.
Also Read: 10 Best Laptop Battery Testing Software for Windows 10
---
7. Virtual CloneDrive
This PowerISO free alternative works as the name suggests, it makes virtual drives easily without asking for any money. The software can be downloaded from the website easily. We have mentioned the link to the website to download. It simply works as a disk image emulator and works best in it. It is a free tool which is why you cannot expect exceptional results from this software.
Using this software you can work on 8 virtual drives simultaneously. The software is compatible with almost every Windows operating system. The interface is also very simple, whether you are new or a professional in burning ISO it doesn't matter. The users can easily adapt the interface of the software and proceed with their work.
---
8. Daemon Tools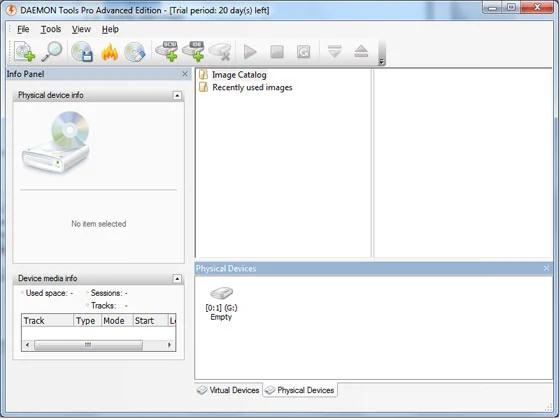 Daemon is one of the most popular software like PowerISO. The software offers advanced as well as flawless options to all the users. Using the software you can easily mount any disc images to a virtual drive. Other than this you can even create images of CD/DVD/ Blu-ray discs. The software has a very neat and simple interface which you might like.
The software is compatible with Mac OS and Windows OS. you can easily download the software from the below-mentioned link.
Also Read: 13 Best Video Chat and Calling Apps for Android in 2021
---
9. Nero Burning ROM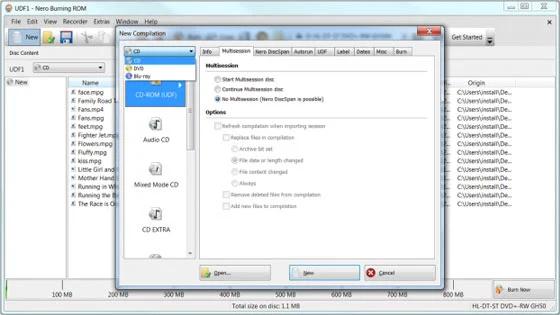 Nero is one of the oldest tools for burning disks. The list of PowerISO free alternatives is incomplete without this amazing ISO burner software. This software is available in Windows as well as Linux platforms. Unfortunately, Mac users can not use this software but hopefully, the developers will work for the Mac platform too. The software supports various image formats including its own NRG files.
You can use this platform for creating, ripping, copying, editing, and burning files. The software offers a great tool which you can use. To avail those features you need to pay a subscription fee as the free version of the software offers very limited features. If you are looking to use this software for the long term then you should definitely invest in this software. The software is worth every penny you invest.
---
10. K3b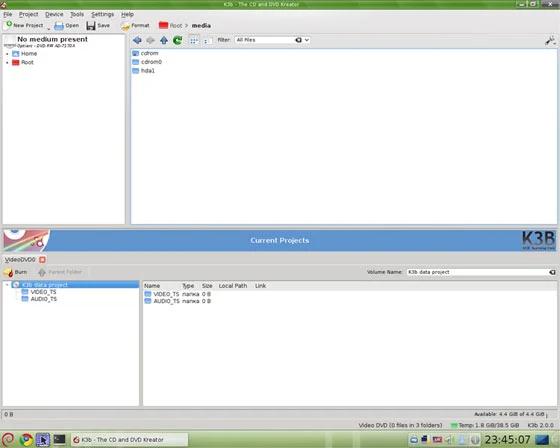 The last software in the list of PowerISO free alternatives is K3b. This software is last in the list but it does not offer any less feature than the first software. The software has been written in C++ programming language and it further uses Qt GUI toolkit. Ti was released under GNU which stands for General Public License.
The best part about this software is that it is available for free and anyone can use this software. Unlike other free alternatives to PowerISO, this software offers basic as well as advanced features which can be useful while burning or editing. You can even customize the options as per need and adjust them at any point of time. You can easily download this software from the official website.
Also Read: 10 Best Free Janam Kundali Software For Windows PC (2021)
---
Conclusion: Best PowerISO Free Alternative Software for Windows in 2021
The software we have listed above are the best PowerISO free alternatives. You can try any of the software and enjoy similar features as PowerISO. After referring to this list your search for software like PowerISO will end hopefully. We hope that we have helped in identifying the best programs like PowerISO. If we did tell us by writing the name of the software in the comment that you have chosen.
Tanmay is a technical writer from the field of mass communication. He aims to communicate the best of the technology to the readers through his write ups. If not writing you can find him with his camera capturing nature and exploring the unexplored world.
Subscribe to Our
Newsletter

and stay informed

Keep yourself updated with the latest technology and trends with TechPout.
Related Posts