11 Best Meditation Apps 2021 To Reduce Stress & Get Better Sleep

Busy with our daily routine, we hardly get time for ourselves. Various things around us make us irritated, depressed, and anxious. 
Luckily, many meditation apps can add to our mindfulness regime. If you are looking for answers on how to get out of depression? best mindfulness apps can help in combating anxiety, hone your focus, ensures better sleep, and more. 
Use them for guided meditation for peace of mind or calming music to relax and heal yourself. 
From deep breathing exercises to soothing sleep stories, these apps use several techniques to enhance your daily wellness regime. 
An important point to note here is that the benefits of the best meditation and mindfulness apps go far beyond mental issues like insomnia, depression, and stress. It also plays a significant role in ensuring the overall physical wellbeing of a person. It helps in improving the heart rate and reducing blood pressure levels.
For many people, finding out time to start a regular practice sounds extremely difficult. Hence, it is essential to find a solution that is both approachable and effective, and meditation apps provide the best solution in such scenarios.
Thankfully in this era of health and technology, several applications can help you maintain a peaceful and healthy life.
We have taken a look at various applications and shortlisted some of the best meditation apps for Android and iOS.
Let's refer to some of them quickly
Best Meditation Apps For Android & iPhone In 2021
1. Stop, Breathe and Think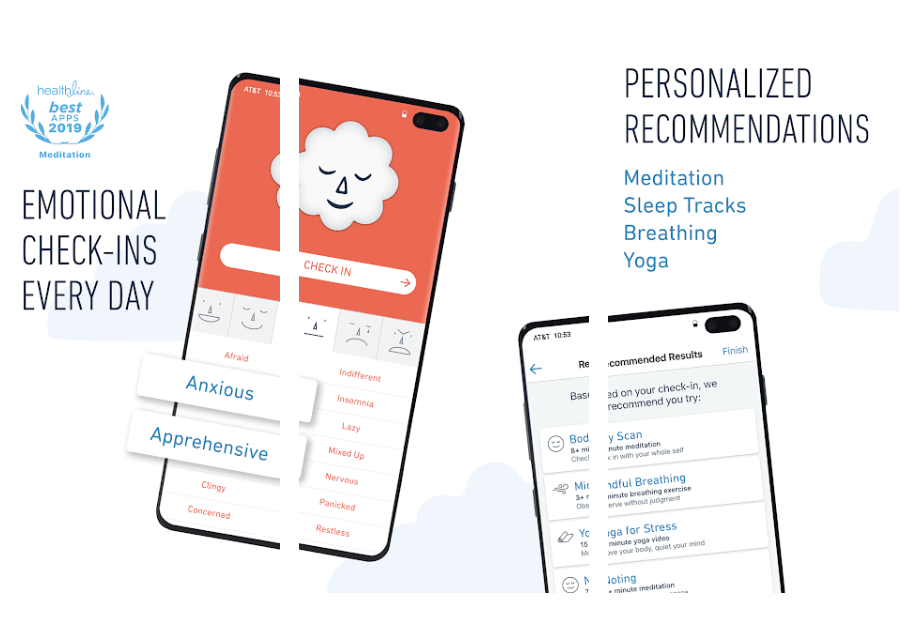 Read Also: Best Workout Apps For Android To Get A Fit Body
Stop, Breathe, and Think is often coined as the emotional wellness platform for the youth. It is specially designed for children under 25 and contains multiple meditation sessions to help teens fight emotional hiccups.
Besides meditation, you can also refer to various exercise sessions which ensure wellbeing and tell you how exactly you're feeling.
It is available in both a free and a paid version. If you wish to enjoy added benefits like meditation, mindfulness exercises, music, and ambient sounds, subscribe for its premium version.
---
2. Buddhify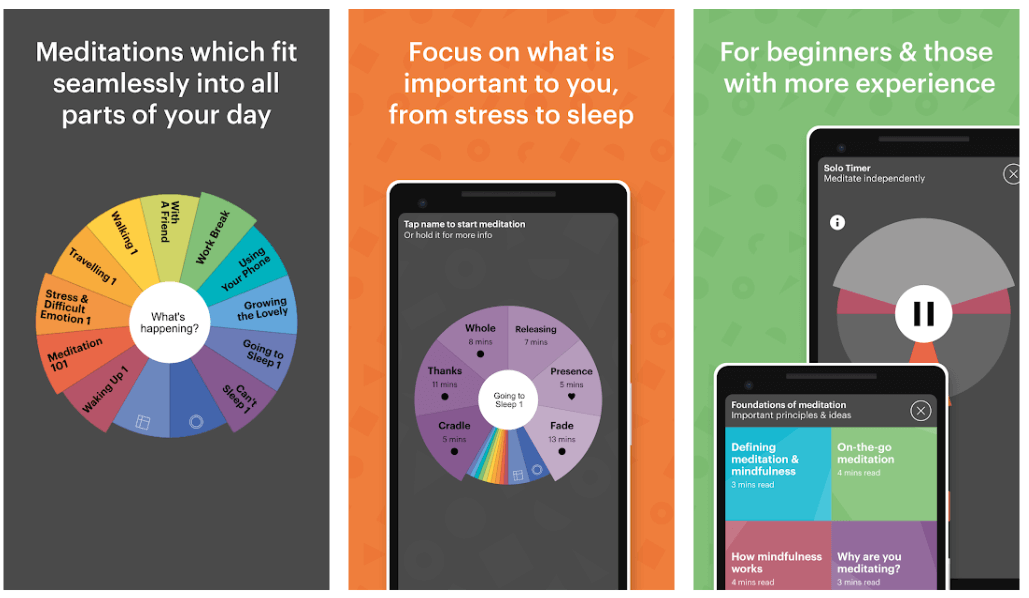 This advanced app surely deserves a spot in the list of best free meditation apps. Its options for guided meditation are well categorized based on emotions and activities.
It is best suited for people who are not new to the world of meditation and wish to make it a daily practice. Its incredible functionality is enough to tap into our social nature.
As an added benefit it offers few techniques which will only work if you are meditating with your partner, coworker or friend. Moreover, you can also use it to send a soothing and calming video to a friend who is facing hardships in his life. 
---
3. Calm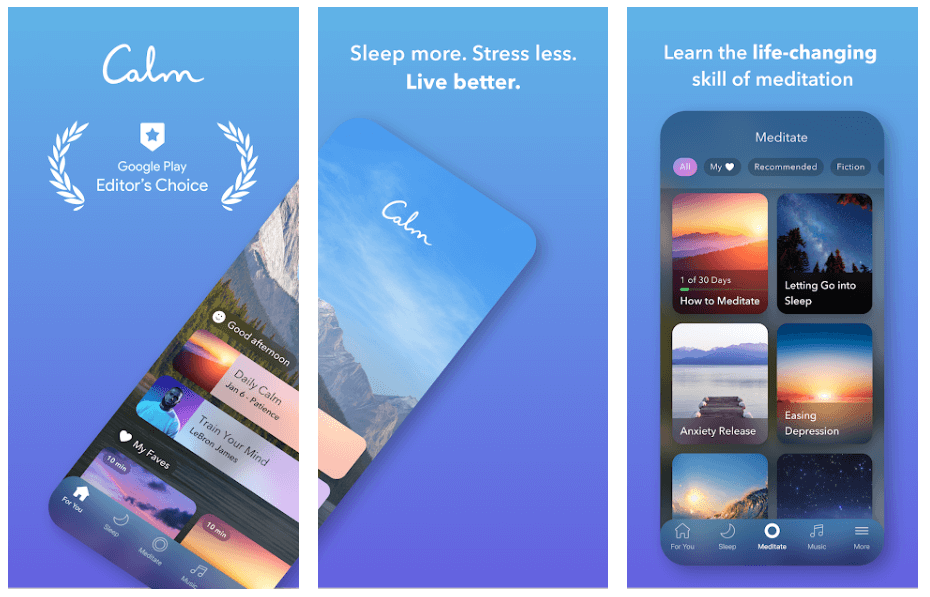 Designed to inspire deep creativity and thought processes, Calm focuses more on assisting people in calming and relaxing down. 
A single meditation session can last from somewhere between 3-25 minutes. Its "Daily Calm" program is best suited for people who wish to incorporate meditation into their daily lives.
Its free version offers multiple sleep stories, breathing exercises, and soothing backgrounds. 
While its premium version includes few exclusive functionalities like monthly Calm Mindfulness and Calm Body programs. 
---
4. Insight Timer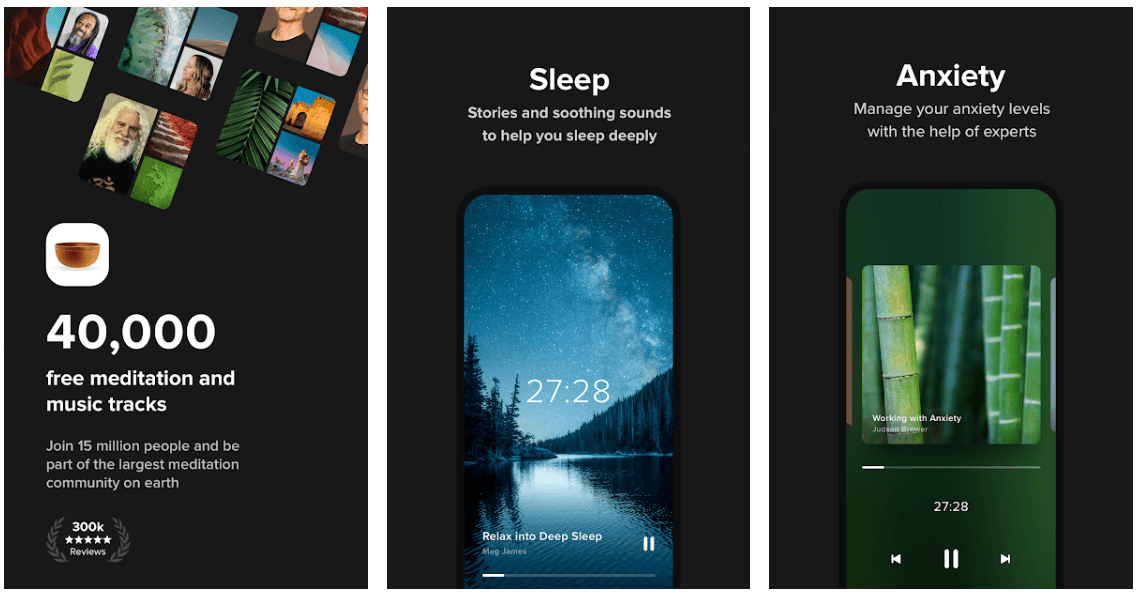 Read More: Best Free Zumba Apps to Get a Toned Body
Although it comes with a paid subscription, occasional users can use its free guided meditation videos without paying anything. It comes with a massive library of approximately 1,000 meditation teachers, 15,000 free guided sessions, and close to 750 music tracks.
You can also use it to form your own customized meditation practice video. Its monthly subscription costs around $5. 
---
5. The Breathing App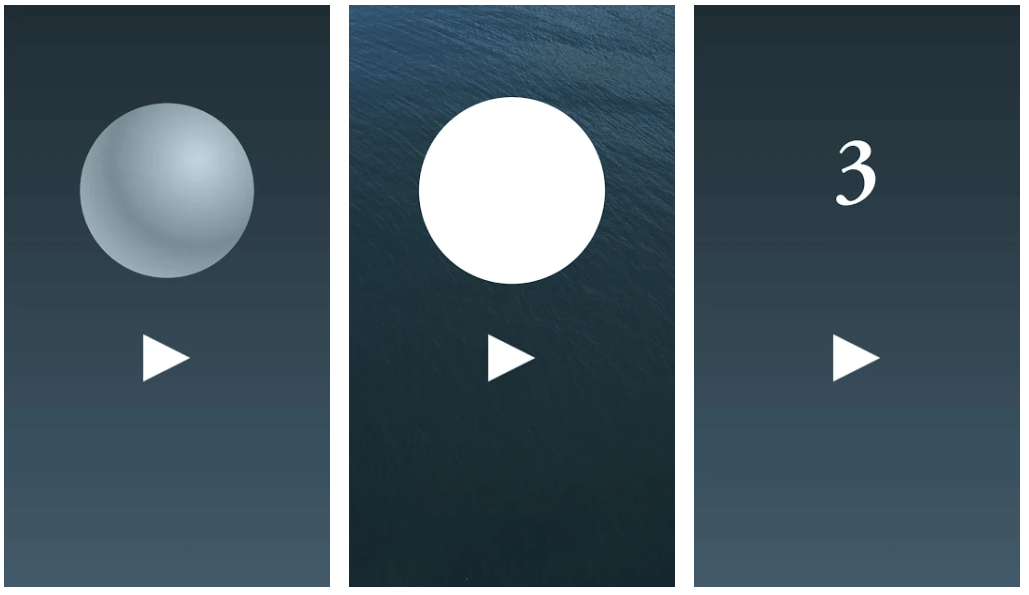 As its name suggests, this incredible app focuses just on breathing along with its benefits. Out of its multiple benefits, decreased stress and anxiety, increased pulmonary function, improved emotional balance, and lower blood pressure are the major ones. 
If you're looking for a simple yet effective mindfulness app without digging too deep into spirituality, this one can surely help you.
---
6. Breathe & Relax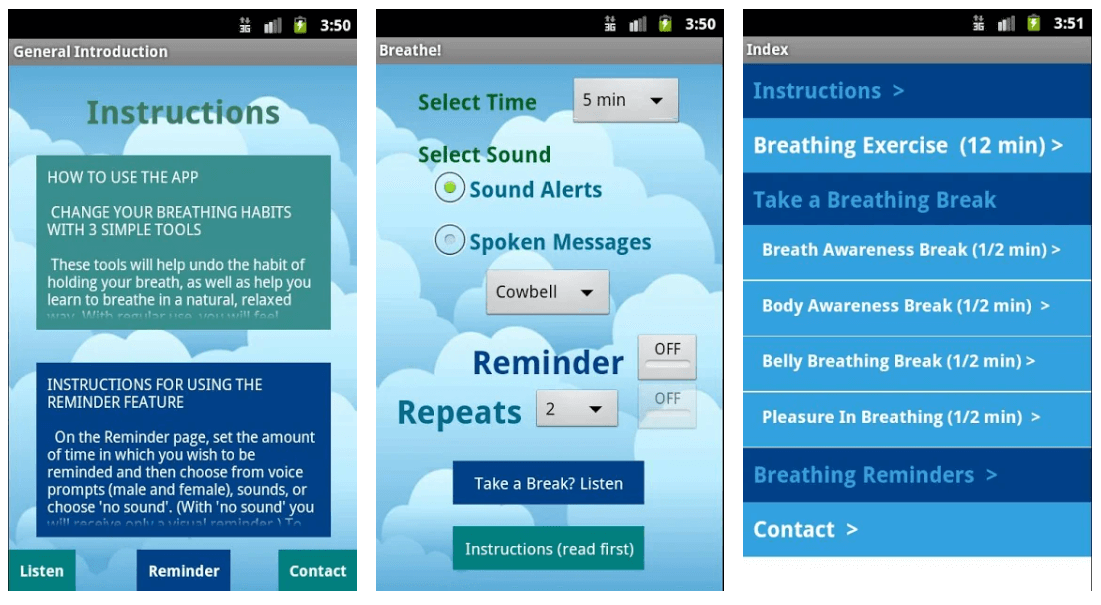 Breathe & Relax is designed by the developers of the well-known meditation app, Meditation Oasis Podcast. It pushes people to make yoga and meditation a part of their daily routine.
To add a personalized touch, you can customize the length of various videos, stream audio clips of your choice and listen to meditation videos with our without nature sound and background music.
If you wish to achieve mental peace and control your anxiety levels, 
Breathe & Relax can be a good option for you. 
---
7. Ten Percent Happier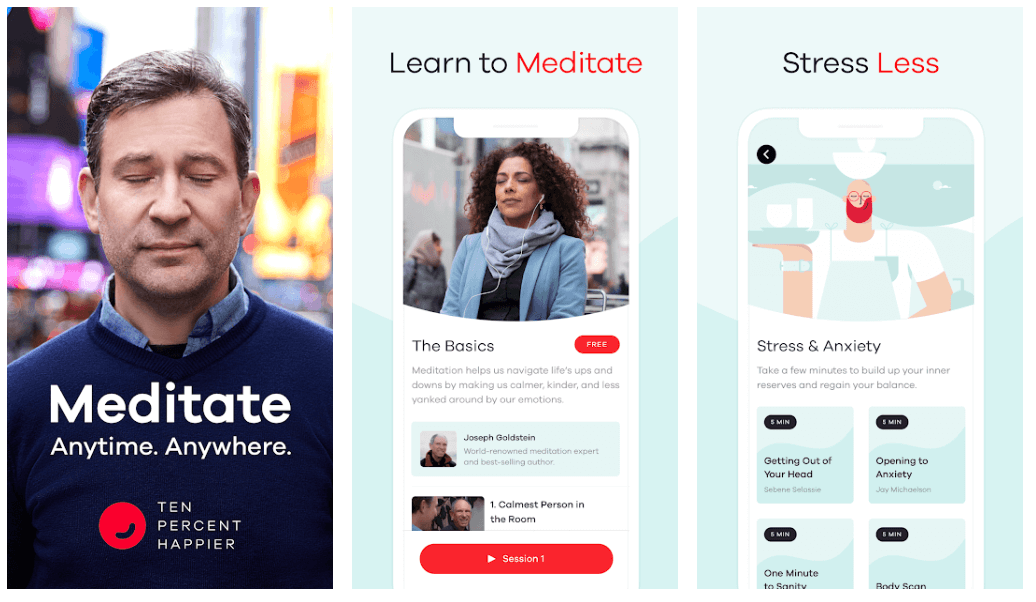 Read More: Best Apps For a Healthy Lifestyle
All the fidgety and lousy people should use this app. Also, beginners can use it to start their spiritual journey. However, the app is inclined towards elaborated meditation sessions rather than soul searching. And, a free trial version includes a one-week mindfulness program.
All those who want to know the deeper life meanings must download the app from the link below
---
8. Headspace
Well, among all the other apps, this one is best for any guided meditation sessions. With amazing animations and useful articles for beginner's assistance, this app truly stands apart from other popular meditation apps.
Try a free basic course from the app and notice how your life is expanding towards higher purposes. After all, headspace is the place where we experience all the miracles !!
---
9. Mindwell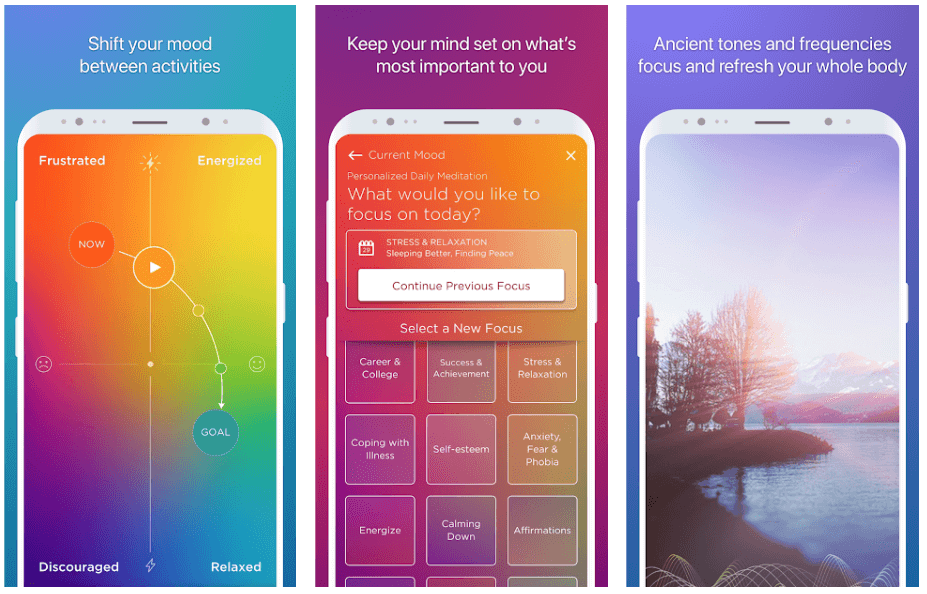 So far, all the apps we saw are directly aimed towards spiritual growth.But if you believe that the journey is more important than the destination, then Mindwell is the right pick for you! It beautifully blends various frequencies and soft sound tones to calm your mind.
 After taking you to a tranquil state, it slowly connects you to your inner self. Also, it emphasizes more on relaxation and consciousness.
---
10. Simple Habit 
Next, on our list of meditation apps for anxiety is Simple Habit. It has a massive list of guided meditation sessions that focuses majorly on daily stress relief techniques.
You can also use it while commuting to stay calm even with your busy routines.
---
11. The Mindfulness App: relax, calm, focus and sleep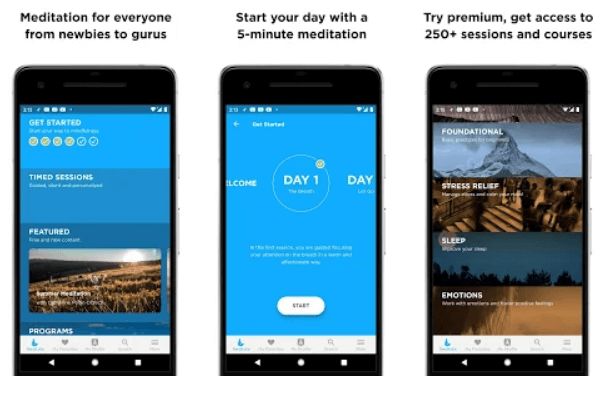 Read More: Best Free Yoga Apps For Android & iOS
Mindfulness is another best meditation application to make your mind calm and peaceful. It offers unlimited access to over 250 professional guided meditations for both newbies and gurus. Through its 3–30 minutes timed guided or silent meditations, one can easily quiet the racing thoughts in mind and achieve inner peace. 
Both Android and iPhone users can try all of the Premium content of this application with a one-week free trial.
---
Calm Your Mind and Body with Best Meditation Apps of 2021
In this article, we have listed the top 11 best meditation apps for Android and iOS to help you to stay mindful throughout the day. Go through the list and check which one best suits your needs, and start with your mindfulness regime today. If you are interested in reading more such posts, then subscribe to our newsletter. 
Prachi Dani is a technical content writer who specializes in areas of science and technology. She is highly up to date with technological transitions and transformations. Writing is not her passion but the only thing that carries satisfaction in life. If not writing, you may find her engrossed playing action games on her treasured smartphone.
Subscribe to Our
Newsletter

and stay informed

Keep yourself updated with the latest technology and trends with TechPout.
Related Posts