Top 5 Instagram Password Finder Tools in 2022

The post explains the 5 best Instagram password finder software in 2022. Read the entire write-up, and choose the ideal one.
Do you want to hack someone's Instagram account password? Do you have a legitimate or valid reason for spying on someone else's Instagram account? For example, being a parent, you want to keep a deep eye on your teen's online activities over various social media networks including Instagram and more.
Or, you just forget your Instagram account password and now wondering how to recover the password. So, if you have legal reasons to crack an Instagram profile's password, then this complete guide can help you. Here, we have mentioned the 5 best apps that can help you to hack Instagram passwords for iOS, Android, and web browsers.
But, before we start the discussion, here is an important note that you should pay attention to. We don't encourage any sort of cyberbullying or phishing activities. We have seen numerous users who are looking for this guide due to some legitimate reasons, hence, we have prepared this guide. Moreover, use these apps only after ensuring that you are not breaching any cyber law or hindering someone's digital privacy.
5 Leading Instagram Password Cracker Tools in 2022
However, the discussed tools have similar characteristics but each one works uniquely. Hence, go through the entire guide to know which is the perfect tool for you.
1. mSpy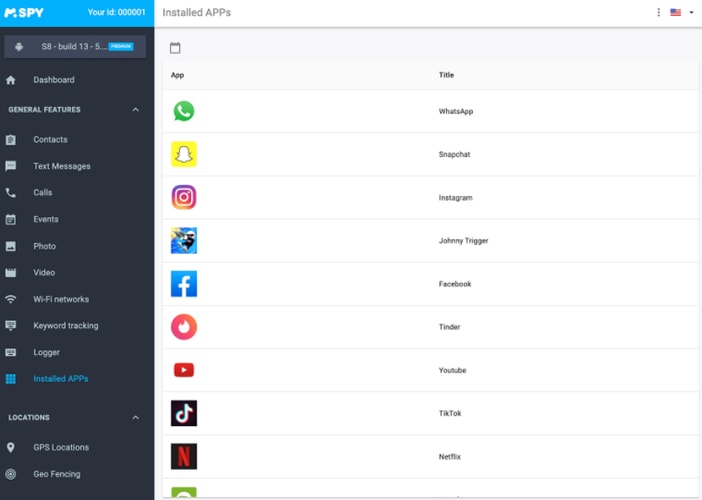 mSpy is a globally recognized tracking app for both Android and iOS devices. This app will help you crack your kid's Instagram password so you can keep track of his/ her activity on a popular social media app, Instagram. With this application, you can also keep track of mobile activities like keystrokes, emails, chat applications, call history, messages, GPS location, and whatnot.
Not only that, but the Instagram password finder application also helps you check the stored media on the preferred smartphone. That means, whenever a photo or video is captured, it will be automatically uploaded to your mSpy account. In addition to this, the tool also gives you complete access to monitor and read the WhatsApp chat. It boasts an in-built real-time GPS monitoring utility, which updates the information after every 30 minutes.
Key Features of mSpy:
Possesses a Panic button that your kids can use to send the emergency signals to the linked mobile numbers.
Provide comprehensive location information around 3 months.
Along with cracking the Instagram passwords, you can also see the other interactions or activities on the account.
Easy to use and simple user interface.
A versatile application that can keep track of multiple social media networks.
Available in more than 17 languages including English, British, Italiano, Espanol, and more.
Also Read: How to Manage Comments on Instagram Posts? Try Different Ways!
---
2. Spyzie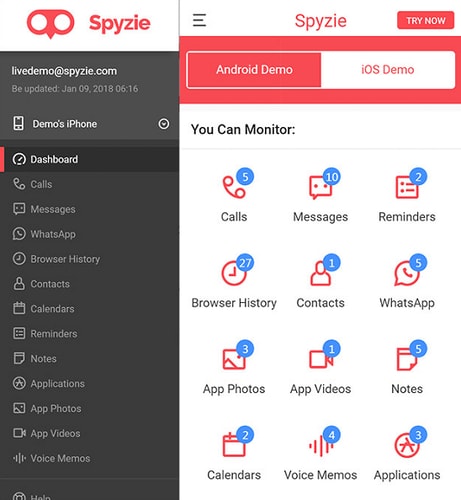 This Instagram password cracker tool is used by countless parents across the world to track their kid's activities on Instagram. Not only that, but even enterprises also prefer Spyzie to ensure that their staff or employees are actually working. The app not only cracks Instagram but also other social networks. With this application, you can see messages on Instagram, shared photos, and other Instagram activities.
Unlike others, it has a special feature called Keylogger that allows you to keep a log of all keystrokes without rooting and jailbreaking your mobile device. In order to use this application, all you have to do is just install the app on your device and create your account.
Key Features of Spyzie:
It can be run on both Android and iOS devices.
Allows you to record all the outgoing and incoming calls.
Let's you track the log of SIM location.
It also helps you monitor the website history you visited.
Its hidden Stealth Mode ensures that the user doesn't care about it.
Alert you if your kid crosses their virtual boundaries.
Boasts an in-built Facebook Messenger Spy tool that lets you monitor the private chats, hidden media files, and more on Facebook.
---
3. Aispyer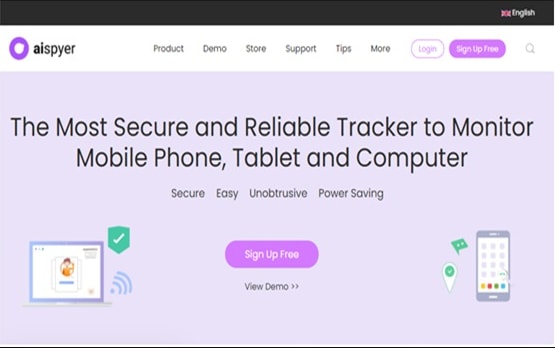 Another best Instagram password cracker application that you can consider in 2022 is Aispyer. This is a complete parental control suite, you can get numerous trackers in it that incorporate calls, emails, texts, calendars, and distinct social media trackers like FB, WhatsApp, Snapchat, or more. To use this application, all you have to do is purchase the product plan as per your needs, then connect to the target device, now login to your account and see your kids' information.
With this Instagram password finder, you can even access the Instagram content which is stored on the cloud. It is a completely safe and secure application to use on Android and iOS devices. Newbies may find it a bit complicated and confusing.
Key Features of Aispyer:
Tracks messages with the location of contacts on Instagram.
Its unique technology saves the power of the target phone.
Enables you to stop monitoring at any time, and resume the monitoring again.
Helps you track your employees' live location and other activities.
Equipped with Anti-Theft and Find Your Phone functionality to protect your mobile phone from being stolen.
Also Read: How To Download Instagram Reels On Android And iPhone
---
4. Instagram Password Decryptor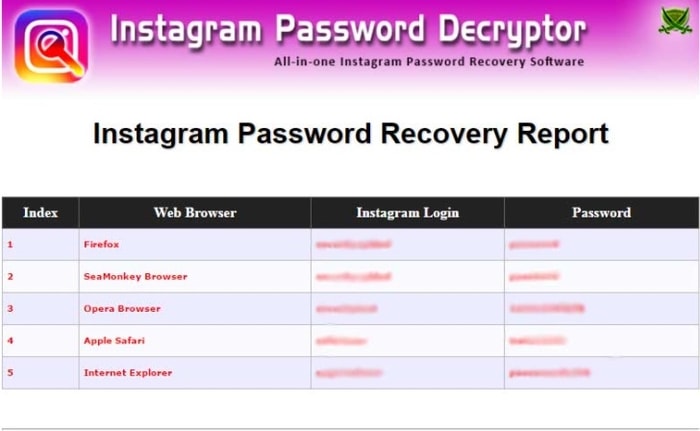 Another tool you can have in your arsenal for cracking Instagram passwords and getting back your account's credentials is Instagram Password Decryptor. This tool supports multiple web browsers and can swiftly provide the needed support to recover your account. Instagram Password Decryptor is a lightweight software and can run easily on most PCs.
Installing this tool is a piece of cake and can be done in an instant. The interface is also user-friendly and convenient, so we don't think that you may encounter any problems while using this software. All the options are clearly noticeable in the central window and your only task is to click on the "Start Recovery" option. After that, all you've to do is wait while the software is doing its magic.
Passwords will be instantly recovered and will be displayed in the panel, where you can check the web browser's name along with your Instagram login details(username and password). You're also offered the option to copy the details you're interested in, or render the details by generating an HTML, XML, TXT, or CSV file. However, this tool doesn't crack passwords by using a dictionary or brute force attack and can only find passwords if they are hidden somewhere in your web browser.
Key Features of Instagram Password Decryptor:
This Instagram password cracker tool for PC is pretty lightweight and is mainly made for low-end systems.
Supports almost all Windows versions including Windows 10, 8, 7, Windows Vista 64 bit, Windows Vista, and Windows XP 64 bit.
This tool supports all popular web browsers including Google Chrome, Firefox, Internet Explorer, Safari, SRWare Iron, Opera, SeaMonkey, and so on.
It is an efficient and effective utility that helps you to recover your Instagram account.
---
5. Pass Revelator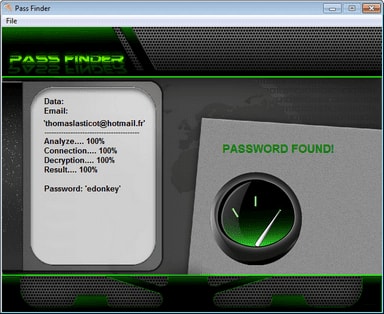 Be it for legal purposes or just keeping an eye on your kids' online activity, this Instagram password hacker application helps you monitor every minute of activity on Instagram. To the present date, Pass Revelator is one of the legit and reliable applications available that can decrypt Instagram profile passwords. The Pass Revelator is compatible with mobile devices, tablets, and PCs. It can be easily run on numerous web browsers including Safari, Opera, Google Chrome, Firefox, Internet Explorer and many more.
Not only for Instagram but it can also be used to hack Facebook, Snapchat, Gmail, and even WiFi passwords. This software was developed by keeping in mind that everyone is not a tech genius but they are human and can forget their passwords. So, this tool tries to find your credentials by automatically scanning passwords that are saved in your web browsers. Even though it is a paid application, it also offers a 30-days complete money-back guarantee. So, if in case, you don't like the product, then you can claim a refund but only within 30-days of purchase.
Key Features of Pass Revelator:
It can be used to secure your Instagram account against numerous phishing attacks.
Highly capable of bypassing two-factor authentication.
Uses complex asymmetric cryptography decryption parameters and algorithms to manipulate the DB's vulnerabilities.
Easily decrypt or crack even the encrypted Instagram or other social media networks password.
Also Read: How To Get Blue Tick On Instagram: A Step-By-Step Guide
---
Let's Crack it – Instagram Password Cracker Tools in 2022
After thoroughly evaluating the efficiency, reliability, performance, and users experience of several Instagram password finder tools, we have shortlisted the most deserving ones. Above, we have explained the 5 best tools to crack IG passwords. But, do keep in mind that these Instagram password cracking tools are to be utilized only for genuine or legitimate purposes. If you are about to use them to hack someone's IG account then, do it at your own risk with caution.
And, if you want to keep a log of your kid's online activity, then these apps are for you. So, be cautious otherwise, you may land into trouble.
Hopefully, you have liked the shared information and found it a bit beneficial. Please let us know in the comments below if you have any questions or further suggestions.
For more tech-related tips, troubleshooting guides, software reviews, and news do subscribe to our Newsletter. Also, follow us on our social media platforms like Facebook, Twitter, Instagram, and Pinterest.
Harshita Sharma is a technical writer with quite a distinct understanding of the tech realm. She is a tech enthusiast who believes that tech knowledge should reach one and all and tries to convert the sketchy knowledge into the simplest possible form for making people understand the tech world better. When not playing with words, she loves to travel and explore new places. And, is a coffee & cricket connoisseur.
Subscribe to Our
Newsletter

and stay informed

Keep yourself updated with the latest technology and trends with TechPout.
Related Posts