10 Best Universal Remote Apps For Android In 2021

If there's one thing about Android which makes every extra penny put into bagging it worthwhile, that undoubtedly has to be its dynamic nature to evolve with fantastic upgrades and experimenting on the platter of advancements in performance. Using an Android lands you in the world of smart features including a room full of sensors where you can also spot IR blaster.
You can easily own access to its benefits if you are using a high-end smartphone. It helps control almost every home appliance with remote control functionality and that is what this article is about. To help you ensure the perks of IR blaster, this article explains 10 best universal remote apps for Android to control the gadgets at your home in 2021.
What are the Best Universal Remote Apps for Android?
The advancements in ever-evolving technology has led to a more sophisticated and sound-paced way of living in recent years. It is incredible to notice one universal remote has made the conventional ways of using a device depart from one's life. If you own a high-end smartphone, you use the universal remote apps to control your TVs, DVDs, sound system, PC and even the lights and camera.with a few taps. 
So, here are the best 10 of the universal remote apps to possess control over the gadgets at your home.  
1. AnyMote UR + Wi-Fi Smart Home Control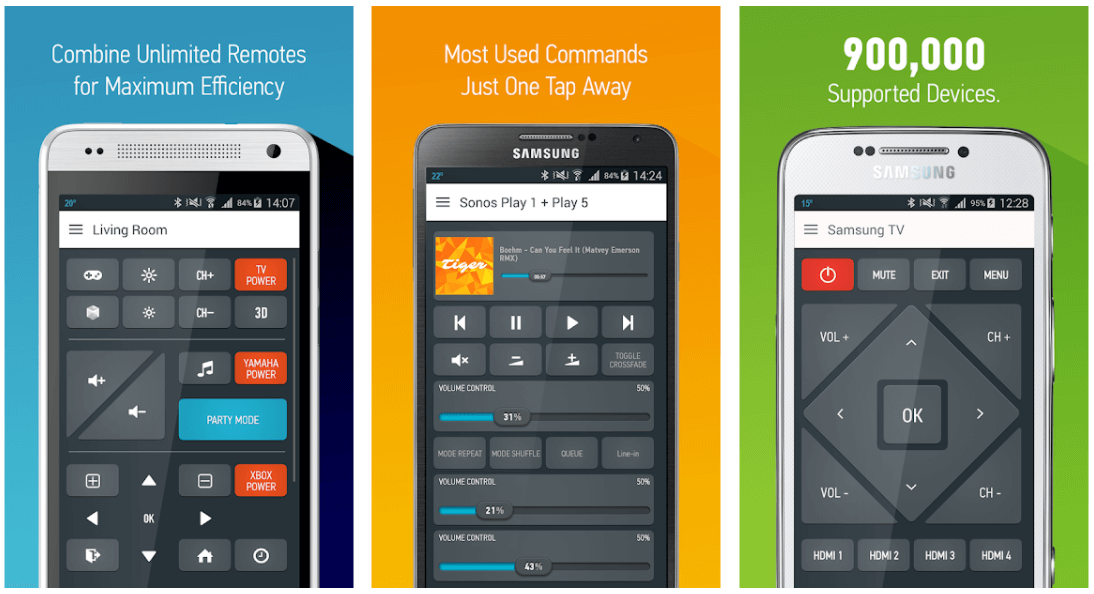 To begin with the best Universal remote apps for Android, we have picked AnyMote UR to tell you about it. It allows you to control your smart home flawlessly and you can easily connect IR and Wi-Fi devices including TV, Media Player, Gaming Console and Lights to this universal remote app. Then you have Amazon echo to catch the voice command and offer you the service.
Once the app is installed, you can open it and view the list of options from which you can select your device, brand and check the remote. You can control the device with your smartphone after choosing the remote. This app is available for all Android devices.
Download App: Android
---
2. Yatse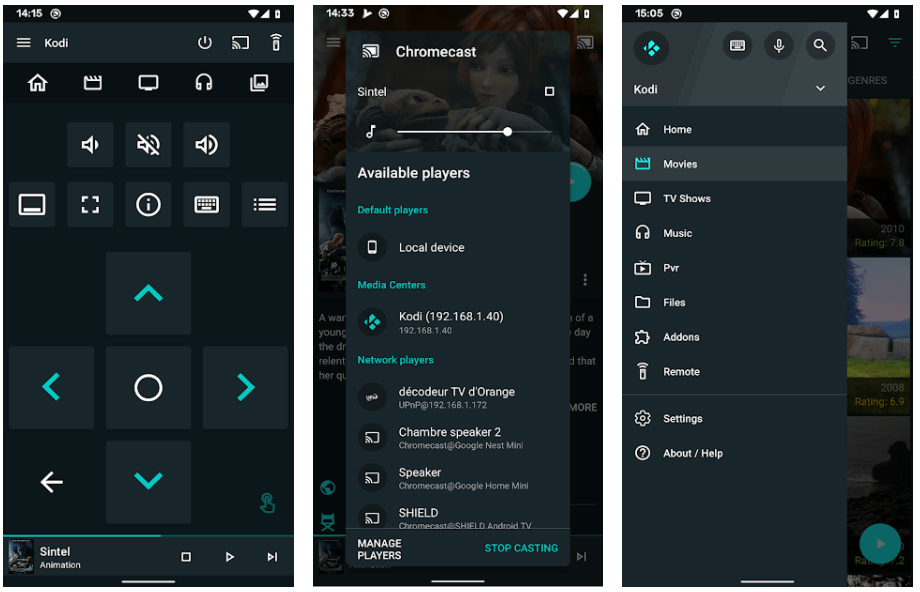 Read More: Best Notification Apps For Android Smartphone
Yatse stands next in the list of best Universal remote apps for Android. This app features the voice command, doing the job effortlessly. It allows you to stream media from the local device, AirPlay, and other devices. In this app, you get to have access to the online library and you can also share media from YouTube. It is compatible with Android devices and if you are willing to explore and extract more of its features then you may prefer to buy its premium version.
Download App: Android
---
3. MI Universal Remote App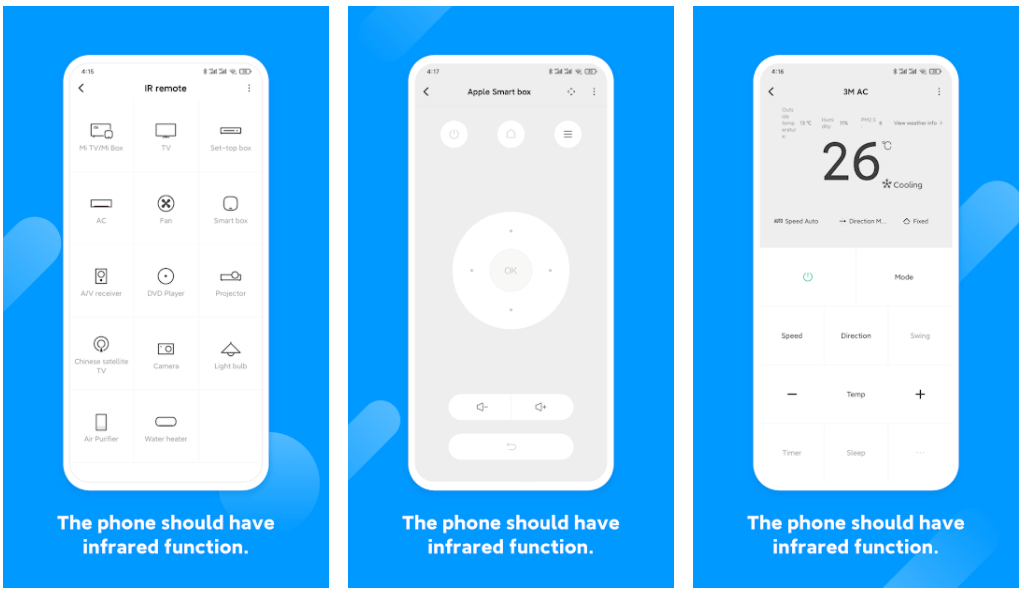 Maybe you are just in the search of a universal remote app fully decked with convenient features. If that's really you then one of the best remote apps for Android that is simple and provides some important features is MI Universal. It supports IR and smart remotes along with the ability to let you control your appliances. Whether it is your TV or a DVD player, this app gives you a hand in controlling all of them.
This one's an app for you if you want to use the control feature and select and save the recently used remotes that you prefer. Without a hitch of popup ads, Xiaomi has this excellent treat for you.
Download App: Android
---
4. Twinone Universal TV Remote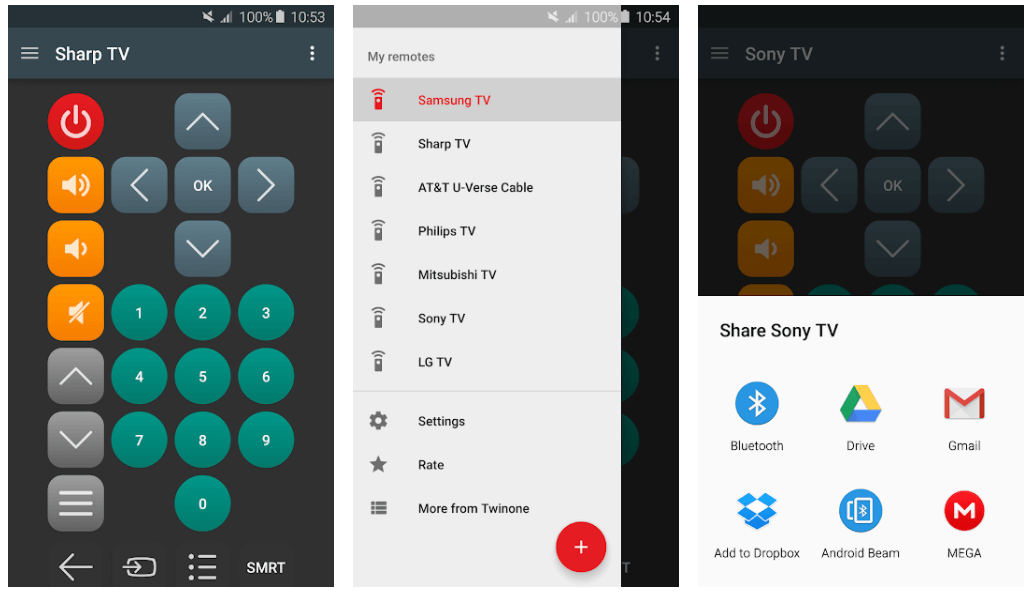 Twinone Universal TV Remote counts as one of the best Android universal remote apps for all the important reasons. First of all, this remote app features a really simple design and has an easy to use setup. You can enjoy using this app on almost any TV and set-up boxes.
If you ever end up facing any trouble while working with your device, all you have to do is open the Settings section and use an option called Fix Buttons to rid yourself of the issues. However, you may have to deal with recurring ads that do not seem to go away as there is no choice to eradicate them.
Download App: Android
---
5. SURE Universal Smart TV Remote Control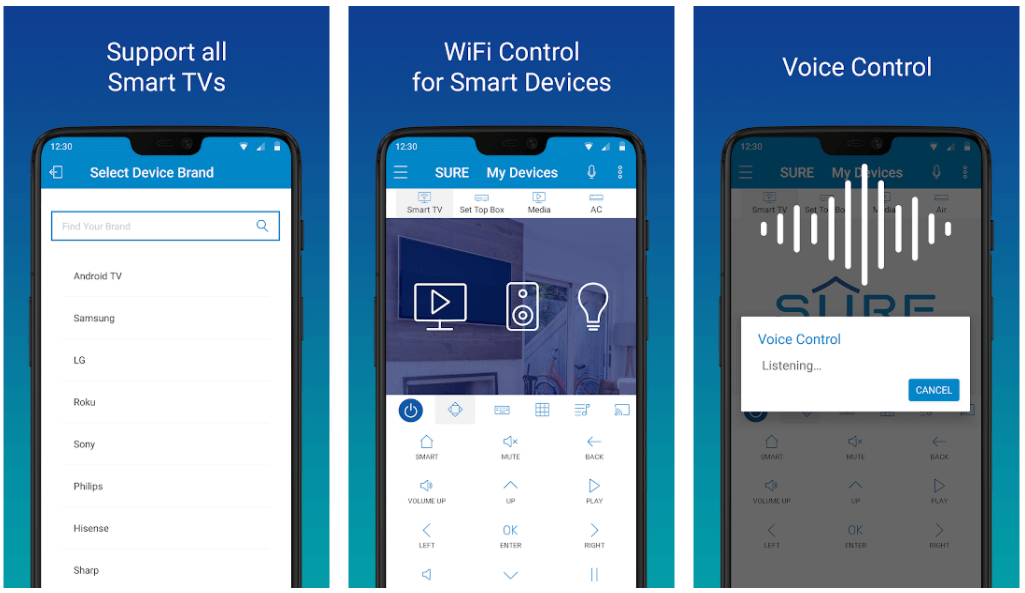 If you are looking for the best free universal remote app for Android with the support for any wireless protocol then you can consider using SURE. You can make most of its effective service on your Android devices and you can comfortably connect it to Wi-Fi and IR. You can control the TV, Set-up box, DVD, Projector, Media Streamer, Air Conditioner, Console and copy files once you find the connection stabilized.
To add a device, you can select the Add Device option after which you will view the list of devices. Select the device, then the brand and then you can test the remote. You have also got Amazon Alexa by your side to receive voice commands and do the job.
Download App: Android
---
6. Peel Smart Remote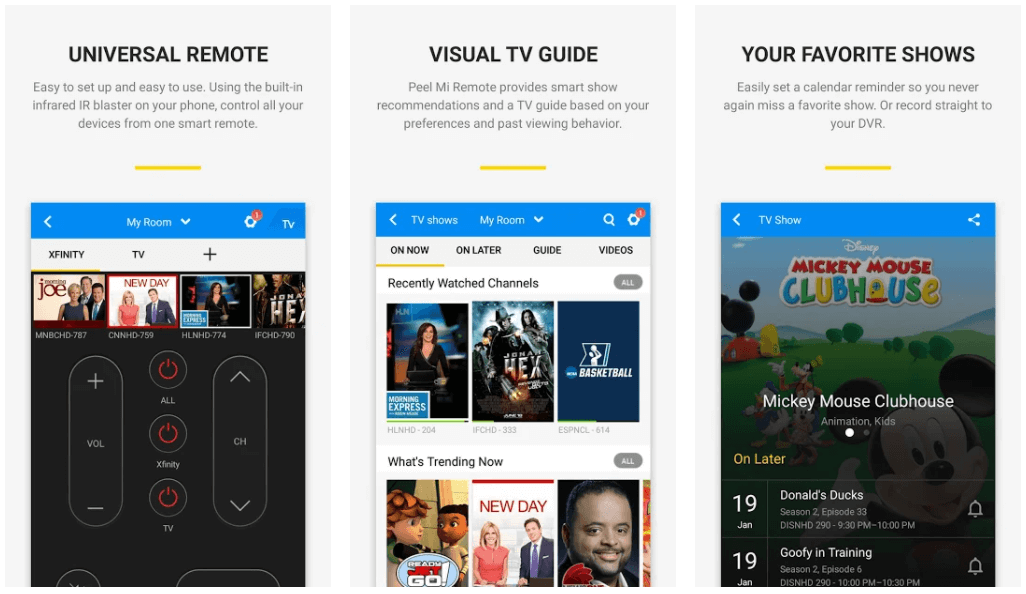 Read More: Best Cooling Apps for Android
Peel smart is yet another Universal Remote App for Android that you can consider using. It functions using the IR blaster, allowing you to control your TV, Audio system, Home appliances, DVD etc. All you have to do is just make a few taps on your phone's screen in order to control all the smart appliances present in your home.
Another amazing part about using this app is that it allows you to customise the list and lets you pick your favourite channel. While looking for the best Universal remote app for DVD player and other appliances, you can check this one out.
Download App: Android
---
7. Roku Remote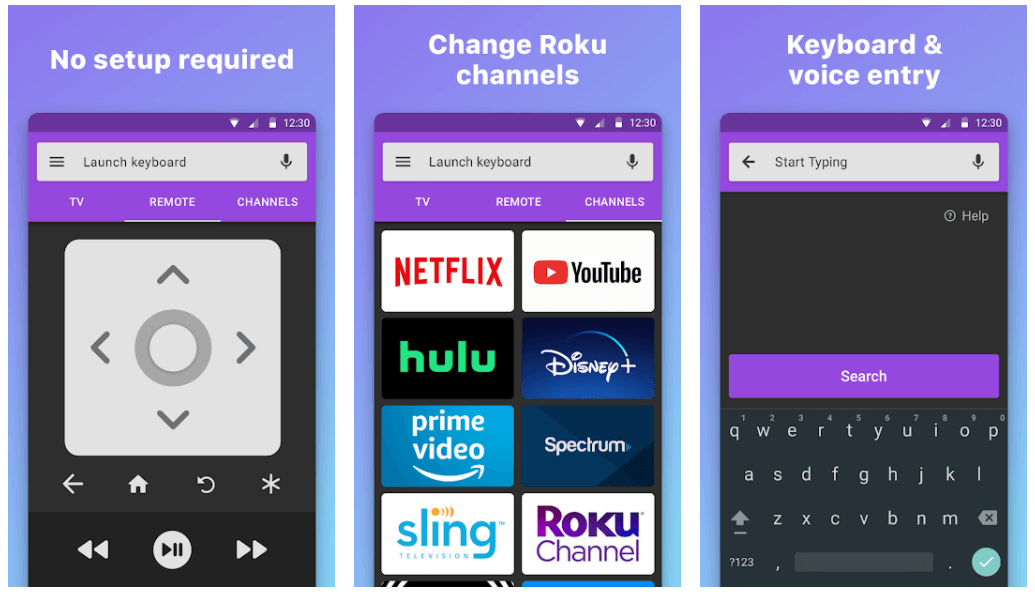 Now we have Roku app as another best Universal remote apps for Android that helps you control your Roku player and Roku TV. This remote app allows you to view the pictures, videos and music on a big screen and also lets you stream over 500 free channels. If you want, you can purchase more of its channels and widgets.
It has a voice command feature and it also entertains you by letting you control everything with your voice. Apart from that, this remote features an option of Private Listening that allows you to listen to the streaming media on your headphones that is connected to your device. Isn't that kind of a relief worth trying?
Download App: Android
---
8. ZaZa Remote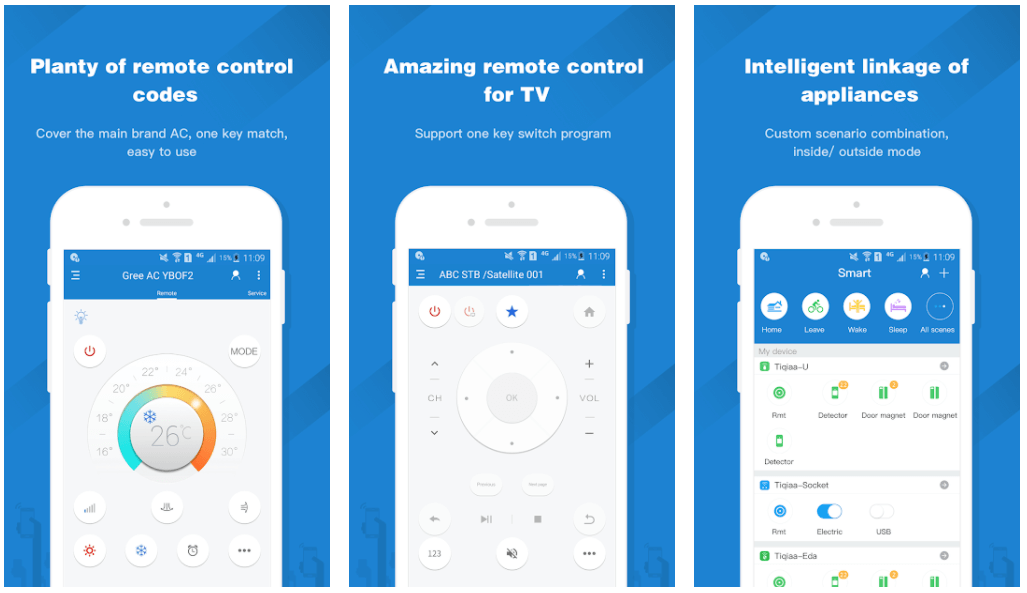 ZaZa Remote is one of the best universal remote apps for Android that features IR to help connect with various devices with a built-in IR hardware. If your smartphone does not feature a built-in IR emitter then you may want to buy it online. This remote app allows you to effortlessly control your television, DVD player, air conditioner and well, what not which makes it secure a place among the most incredible remote apps to check out for your device.
You can also use its DIY IR feature to set up the device according to your preference. The best part? This remote app gives you the privilege of customizing its interface. So, you may just wish to quit the hunt here.
Download App: Android
---
9. Video & TV SideView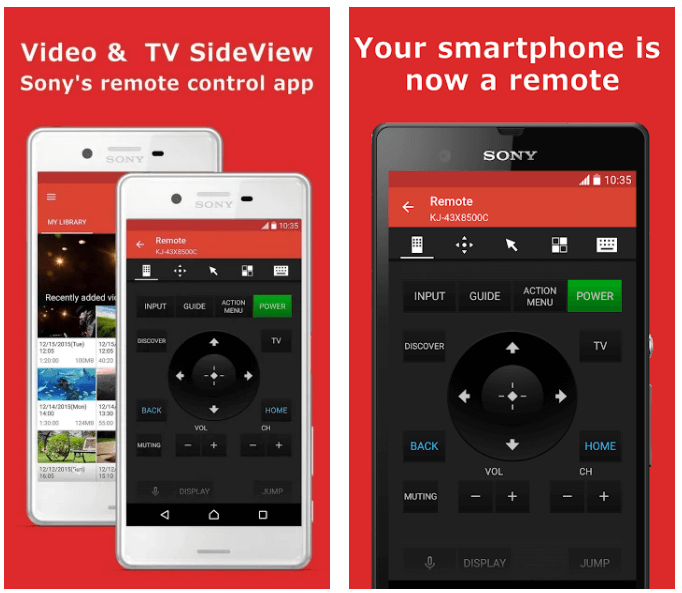 Read More: 13 Best App Locks For Android 
If you are still looking for the best Universal remote app then here's Video & TV SideView for you. Made at perfect compatibility with Sony TVs, this remote app offers you its service in the role of a standalone video content viewer that you can use from your phone.
This remote app lets you access the photos and videos on your media network drive, allowing you to watch them from your phone wirelessly and thus, comfortably. However you may have to compromise when it comes to infrared support in this app which can also make you seek other remote apps in the list.
Download App: Android
---
10. Unified Remote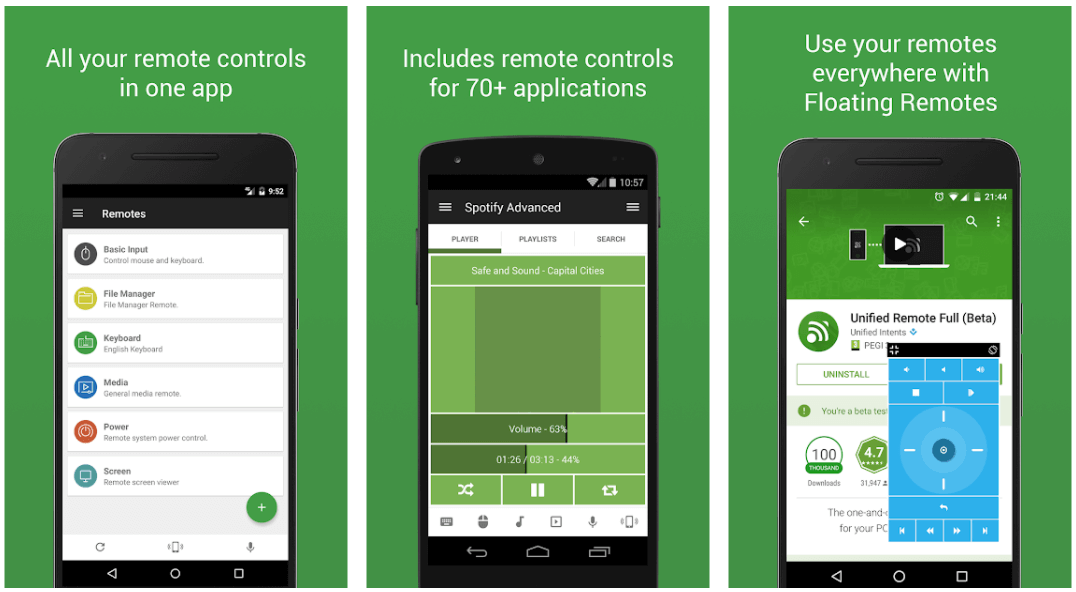 Unified Remote is one of the best universal remote apps to work best on your PC. If you are looking for a way to control your PC using your smartphone then this one's is worth the try. This remote app allows you the comfortable streaming of movies. It brings important features on the plate including the support for keyboard and mouse, remote file manager, a media remote, and power controls.
However, you may fret over the ads that occur while using this app. Although you can fetch the important features from this app for free, if you are willing to eliminate ads once and for all alongside the perks of more commands then you can purchase the full version. This version has more remotes, voice commands, widgets, and IR actions to offer to you in order to make things more effective.
Download App: Android
---
Final Thoughts
Considering the change of wind that keeps occurring out of the tech world, you can find various universal remote control apps with an abundance of functions. Now that you have just walked through the list of Universal remote apps for TV, DVDs and many other home appliances, you can see the whole section that you have to make a selection from easily.
From ideal to advanced, these remote apps ensure the best taste of technology for you. So, which one did you like the most in this list? Share your views in the comment section and don't forget to mention what feature of a remote control app interest you the most.
Jyotsana is a technical writer with a non-technical background. An eye of detail and a knack for writing helps her to write technology related content.Apart from writing, she is a coffee connoisseur and an aesthete who rejoices in poetry and music during leisure.
Subscribe to Our
Newsletter

and stay informed

Keep yourself updated with the latest technology and trends with TechPout.
Related Posts