11 Best Notification Apps For Android Smartphone Users In 2021

Getting updates from multiple apps and the announcements about messages and missed calls is an essential part of our daily life. Then, there has to be assurance that nothing important has missed. Thus, notification features in any device does a godsend job to everyone. Android keeps upgrading its notification features and you can totally count this OS for upgrades. But when it comes to more of custom features then there's definitely some empty spaces. This is why we have brought the best notification apps for Android in 2021 that offer plenty of cool and useful features for you to get notified more conveniently.
What Are The Best Notification Apps For Android In 2021?
Here is the list of top 11 best notification apps for Android 2021 that feature functions distinct from one another. From flash alerts to complete message reading, you will find tons of coolest features that any notification app could offer.
1. Material Notifications Shade
Material Notifications Shade is one of the best notification apps for Android that assists you with important features. You can control notifications for every single app and even choose a custom color, ringtone, vibration pattern and behaviour for each app in your device. If you don't want notifications for an app, you can simply disable it. 
Read More: Best Fingerprint Lock Apps For Android Phones
This app offers you floating mode and downtime of notifications alongside several other advanced features. It has a smooth user interface with material design and you can use it effortlessly but the free version does not really bring much to the table. To unlock its immersive features, you can seek the premium version and make best out this notification app.
Download App: Android
---
2. Bubble Pro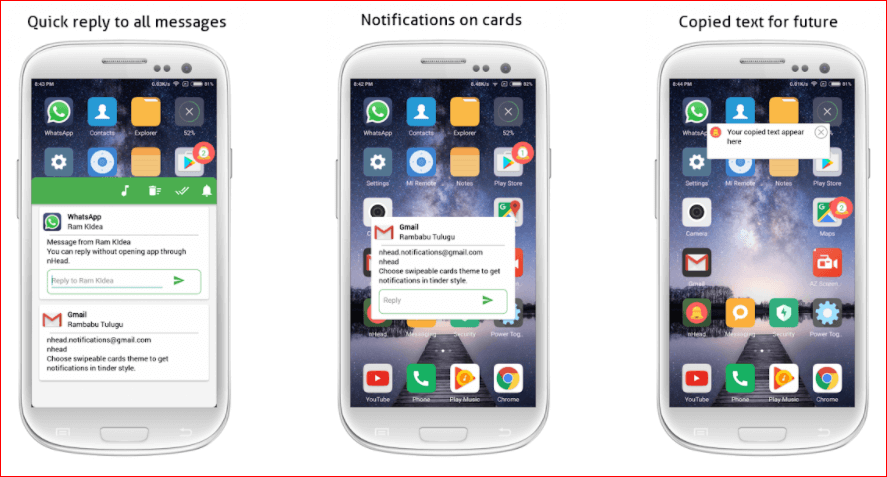 While looking for a free notification app for Android devices, you can stop at Bubble Pro for a moment and explore the number of features it has to offer. It is one of the best notification apps that, firstly, show your notifications in two categories, Important and Everything Else. It has a search bar to help you find contacts and apps.
You have freedom to select which apps you find important to see notifications from and which apps should be kept on the backseat. It offers you to change fonts, enable heads-up notifications along with allowing you to take action through notifications in the notification center. These features are handy but you will not find many customization options in this app.
Download App: Android
---
3. Floatify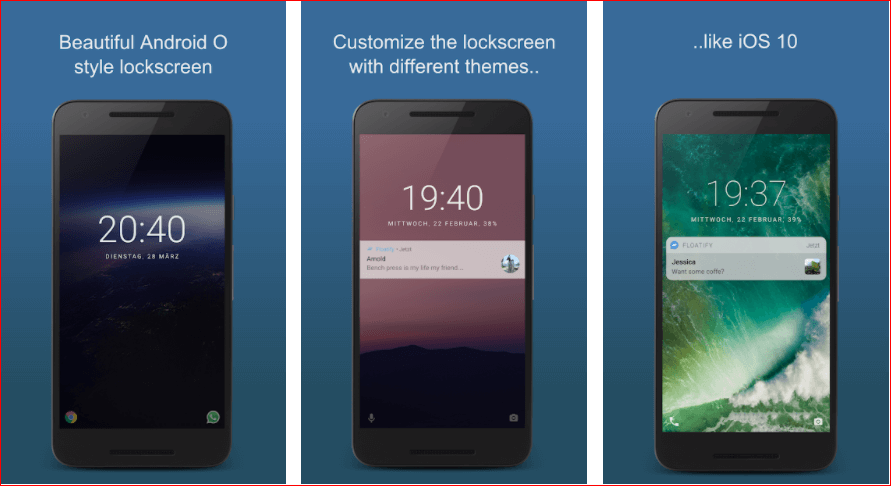 Floatify is a popular notification app that assists you with loads of custom features. It offers you the chat heads feature for all the apps present in your device. You can decide if you want popup bubbles for an app or not easily in this app. It allows you to stack notifications, showing all the notifications from an app or else just the recent ones.
It has other features like the ability to choose app icons, option to set manually which apps turn on the screen, action buttons, blacklist and more. However, you face some complexity in the interface but there's no doubt that this app is one of the best notification apps for Android.
Download App: Android
---
4. Heads-up Notifications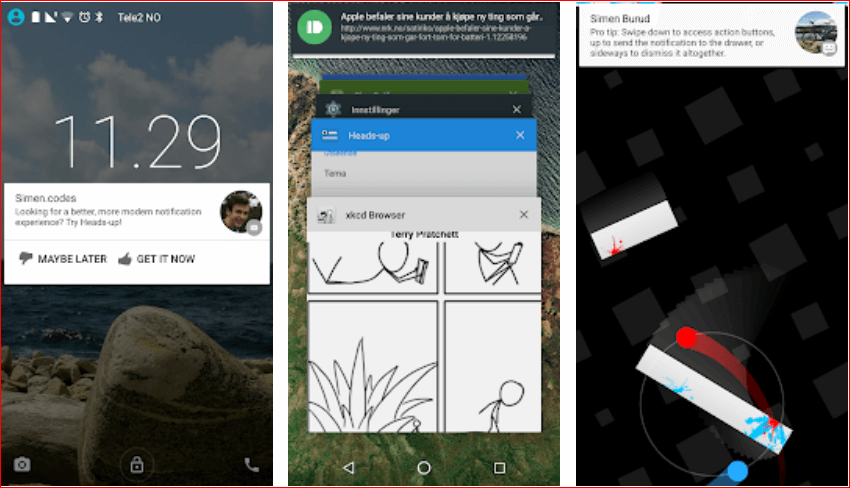 If you are looking for a straightforward notification app then Heads-up notifications is one of the best ones to try. It allows you to filter apps, set notification priority and block apps. You can simply go to the Settings and select the options in this app that you wish to enjoy. This app has an ability to set a notification's position, opacity and font size.
It also gives you the advantage of changing the appearance of notifications. You will find various themes including the light and dark ones. Then there's a feature for lock screen notifications that you may want to enable. Overall, this one is the best notification app for Android when it comes to custom settings.
Download App: Android
---
5. DynamicNotifications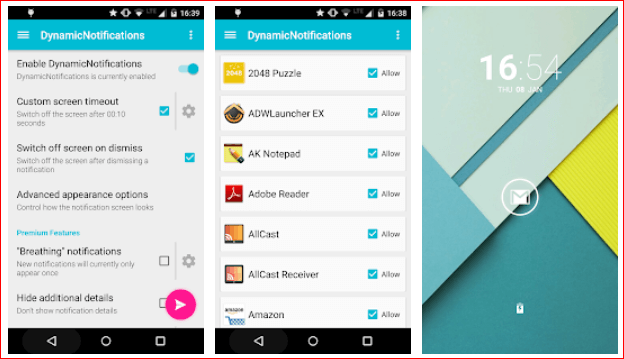 Read More: Best Battery Saver Apps For Android Smartphones
Dynamic Notifications is another best notification app in this list that allows you to check your notifications even on a locked screen. With this notification app, you can view the time, lock button and the app icon holding notification. This app also helps you to change the background color or image, hide details and adjust brightness.
When you receive an email/ text message, it will let you know by lighting up the display but notifications don't light up when your phone is in pocket or purse in order to avoid unlocking. Some other features of this app include, custom timeout, night mode and Auto wake.
Download App: Android
---
6. Notific: Lockscreen Notifications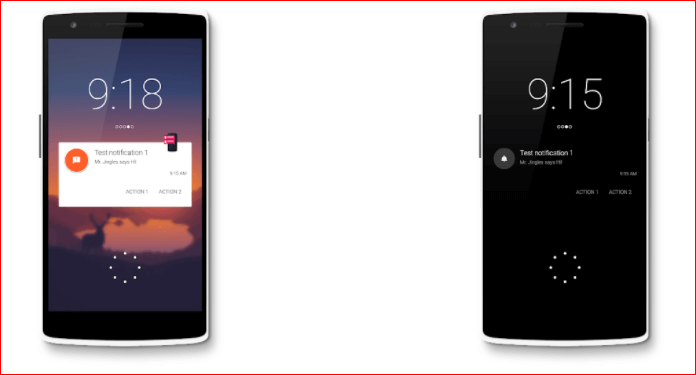 Notific is the next fast lockscreen notification app for Android in this list that shows complete notifications instead of just the titles on the lock screen. With this app, you can view and manage the notifications directly from the lock screen. It has a simple interface and has separate categories for different types of notifications like work, priorities etc.
It features the Snooze notifications option with which you can snooze notifications and check them later at a convenient time. Apart from these features, Echo allows you to safeguard your privacy with its privacy mode feature.
Download App: Android
---
7. Flash Notification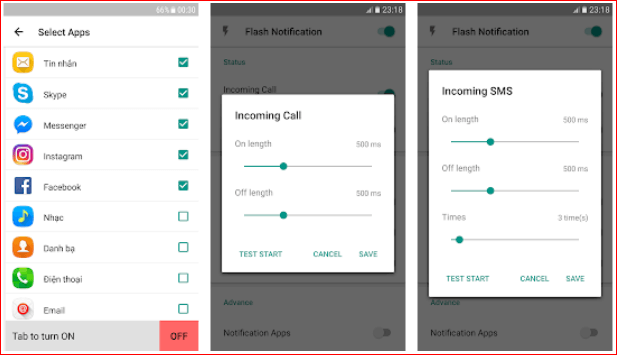 You can definitely use the Flashlight Notification app in scenarios when you can't help but keep mute on your phone. This app displays notifications by blinking a flashlight when you do not want the sound. You can simply select this option from its settings and you must turn it off if your phone's battery is low. It uses flash blinks to alert you about incoming calls.
Flashlight is a friendly and lightweight notification app with an impressive appearance. If you want to be entertained by this incredible flash blink feature that is undoubtedly useful at times, you can use Flashlight.
Download App: Android
---
8. Shouter Pro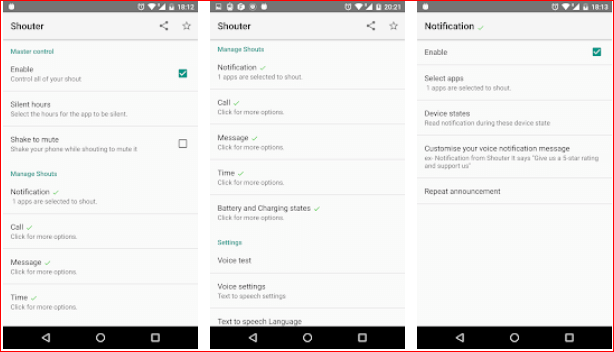 Shouter is yet another best notification all that shouts out the alerts to let you know about incoming calls, messages and other notifications. If you are receiving a call, it will shout the caller's name. It also reads out your text messages for you and announces notifications from all apps.
You can easily turn off the notifications from unnecessary apps and unknown numbers. It can even read messages when the screen of your phone is locked and it repeats the messages. It offers other features like ability to disable reading messages from unknown numbers or in silent hours and more.
Download App: Android
---
9. Apus Message Center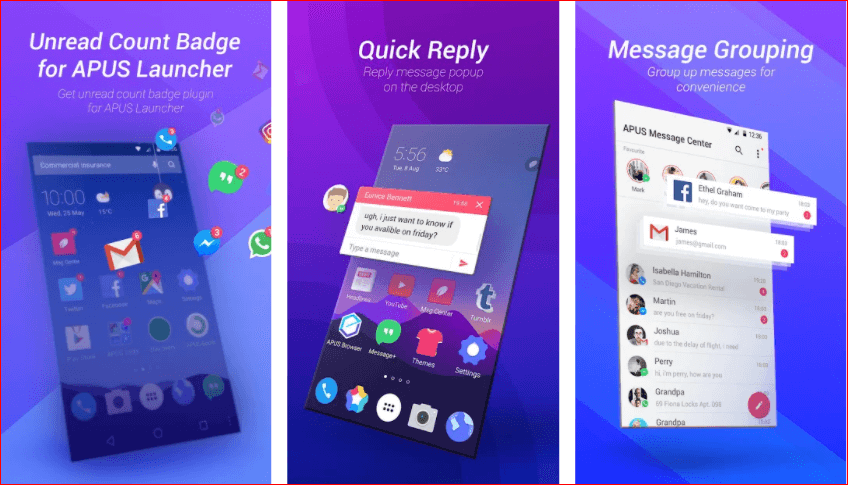 Read More: Best Free Android Cleaner Apps
The APUS Message Centre app also counts as one of the best notification apps for Android. This app brings an easy-to-use interface so that you can check all your notifications in no time. It shows your WhatsApp messages, emails, SMS and missed calls along with other social apps on the same panel.
It also displays the number of unread messages which you can find over the app icons. You can conveniently reply from the panel without opening any app. If you are still searching for a simple notification app, you can try this one.
Download App: Android
---
10. Desktop Notifications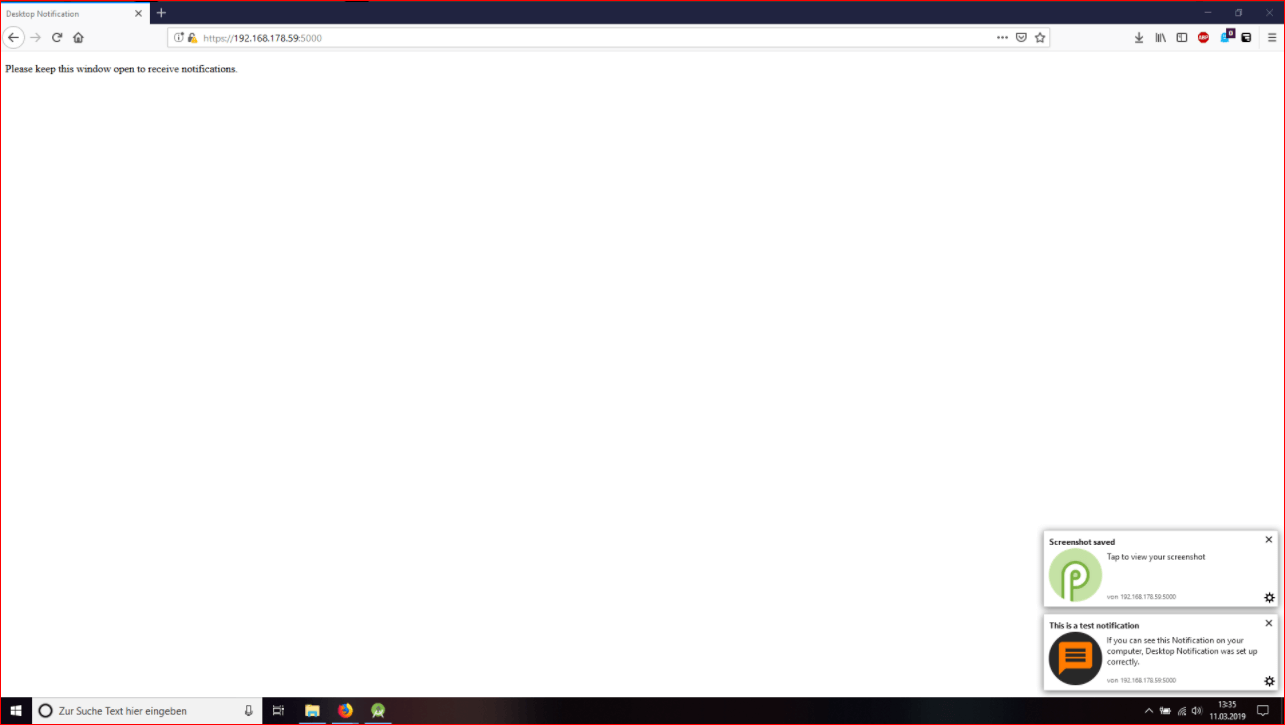 In the Desktop Notifications app,  you can check notifications even on your computer, when you are at your work. You need not take the phone in your hand to just check the notifications and you can rather read them directly on your desktop.
With the app on your phone and an extension on your Chrome or Firefox browser, viewing notifications in your office hours is possibly easy with this tool. It has a simple interface with tons of features to select methods of notifications. So, if you are looking for an app to show alerts from your phone on your computer, here's the one for you.
Download App: Android
---
11. Glimpse Notifications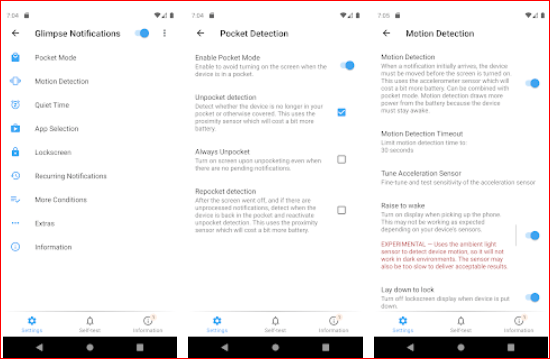 Yet another amazing app for you. Glimpse Notifications allows you to watch over all the notifications quickly. This app lets you adjust the display and personalize your notifications. It allows you to choose the notifications that you don't want to display. So, if you are disturbed by unnecessary notifications and do not want to see them, you can simply disable them with this app. With simple and basic functionality and pleasant custom settings, this app can be of use to you.
Download App: Android
---
Get Notifications in Custom, Cool and Diverse Ways
That was it about the best notifications app for Android that you can take help from in receiving the alerts in the fastest and most convenient ways possible. Which notification do you prefer for your device? Do you think there's more to add this list? Tell us everything in the comment box until we come back with another coolest list.
Jyotsana is a technical writer with a non-technical background. An eye of detail and a knack for writing helps her to write technology related content.Apart from writing, she is a coffee connoisseur and an aesthete who rejoices in poetry and music during leisure.
Subscribe to Our
Newsletter

and stay informed

Keep yourself updated with the latest technology and trends with TechPout.
Related Posts