How to Change Amazon Alexa's Voice, Speed, Language and Accent
Published Date :
Mar 28, 2020

"Alexa, can you speak in another accent?"
I am not sure if anyone of you has ever asked Alexa such questions, but did you know you can change Amazon Alexa's language and accent and play around with Alexa's voice in a lot of ways.
Voice modulations in Alexa can be done in a lot of ways. In this blog, we will walk you through all the possibilities of voice modulations that can be done with Alexa and most importantly look at the steps to change Alexa's language.
At present, Alexa's English accent can be set to resemble the US, UK, Canadian, Australian / New Zealand accent, and Indian accent. The multilingual mode of Alexa is already effective in three countries:
English and Spanish in the US,
Indian English and Hindi in India,
Canadian English and French in Canada.
However, there are other possibilities of changing the language and accent too and that has been outlined in the next segment of the content.
How to Set Alexa's Language and Change the Accent
Click "Devices," from the lower right corner of the main screen of the Alexa app.
Find out the device for which you want to change the accent.
After selecting the device, you scroll down the language category.
A long list of languages would open up for you to choose from.
You can choose the language of your choice and tap it.
You would get a pop up that states that certain features of Alexa that would not work for you. Don't worry and click "OK."
The switch will happen in a few minutes and for this, you will receive another pop-up message.
You can just click "OK" and wait for some time.
Finally, once the switch happens, you will be able to hear Alexa in a new language and accent of your choice.
If you want to revert to the previous settings, then you can follow the same steps as described above.
The above-given steps are applicable for changing Alexa's language as well as accent.
Read More: Users Can Now Ask Alexa to Book a Doctor's Appointment in Apollo Hospitals
How to Change Alexa's Voice
The fun doesn't end here. Ask Alexa to "introduce you to Samuel L.Jackson," and it will readily do so.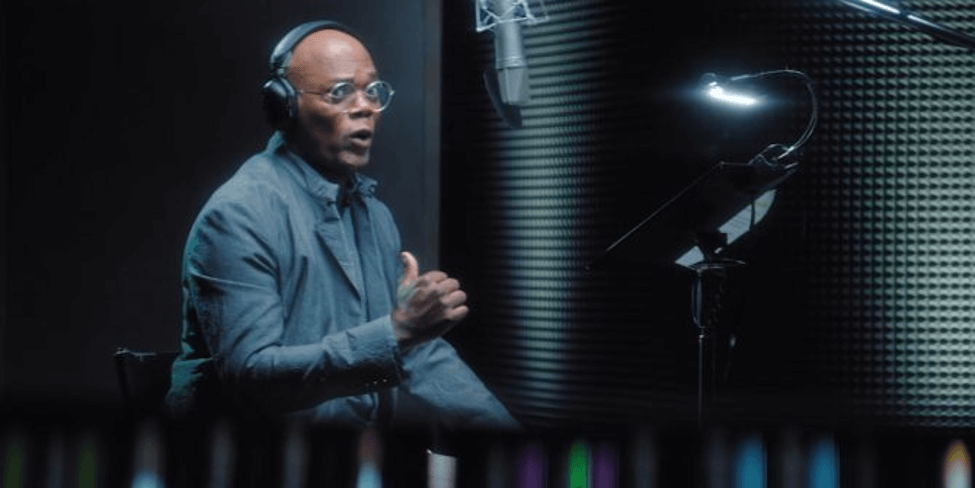 Did you know that it is possible to change the voice of Alexa?
Yes, you can now change Alexa's voice to a celebrity's voice like Gordon Ramsay, the famous TV chef, or even to a greater amusement have Nick Fury aka Samuel L.Jackson's voice booming from the Amazon Echo Dot or any other Alexa-enabled device.
But there's a catch here, these voices are not going to completely replace the regular voice of Alexa for all time. They will come into effect for an interim period of time to speak certain predetermined phrases, recorded in the voice of celebrities like Ramsay or Jackson.
This skill of Alexa is currently available only in the US as per the Celebrity Voice Program. It costs around $0.99 to hear our favorite Samuel L. Jackson's voice.
Wondering how to change Amazon Alexa's voice? Here's the know-how:
In the Alexa app, tap on the menu icon.
Then, choose the Skills button.
Here you need to search for the selectively available celebrity voices.
Select the desired option and enjoy the latest change in Alexa's voice.
Read More: 12 Best Free Language Translation Apps For Android & iOS
Additional Alterations that You Can Do:
Ask Alexa to Whisper
To make Alexa whisper, lest you are not too loud a person, you can always turn on the Whisper Mode or Brief Mode.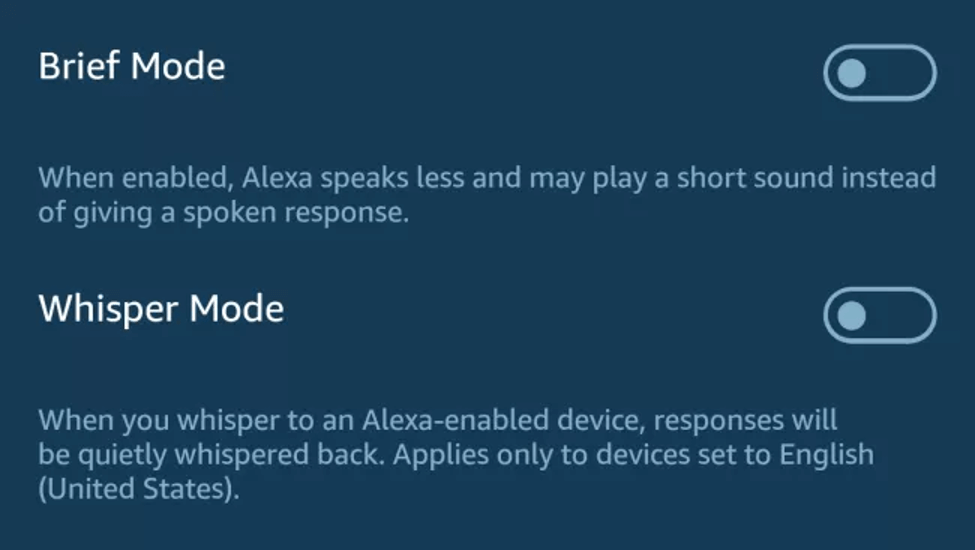 In the "Brief Mode," Alexa would give shorter responses replacing affirmative statements with a beep if you are not that talkative kind.
On the other hand, turning the "Whisper Mode" makes Alexa communicate in a hushed tone.
Change Alexa's Voice Speed
So, if need Alexa to talk slowly, then just give the following command:
"Alexa, speak slowly."
If you want Alexa to speed up the answering process then say:
"Alexa, speak faster."
Conclusion
You now know how to modulate Alexa's voice along with the freedom to change Alexa's language as well as accent.
A thing to note here is that these features are available only on first-party Amazon devices such as the Echo, Echo Dot, or Echo Plus. Meanwhile, third-party Alexa-powered speakers and other devices continue to function in the default language.
Alexa still offers a limited scope of customization in comparison to Google Assistant and Siri. However, there are plenty of improvisations happening every day and we can positively look forward to the surprises that are waiting for us in the times to come. In the meantime, feel free to comment in the below section and let us know your thoughts on the same.
Snigdha is a technical content writer with expertise in the field of science & technology. Though she has a very diverse academic and professional profile yet she finds writing to be a creative form that she was unable to explore so far. When not writing, she can be found indulging in other forms of creativity like painting or travelling.
Subscribe to Our
Newsletter

and stay informed

Keep yourself updated with the latest technology and trends with TechPout.
Related Posts