11 Best MP3 Duplicate Songs Finder And Remover (Windows & Mac)

Maintaining a well-organized music library is quite a tiresome task and removing duplicate mp3 files manually can be even more tiring and boring. In such scenarios, you need a dedicated duplicate mp3 finder app. 
These tools are programmed to scan, detect and delete duplicate MP3 audio files in selected folders or drives. This not only declutters your library but also frees up space and better organizes your music collection.
Are you wondering which is the simplest and the easiest way to remove thousands of duplicate music files in iTunes and Windows devices, then keep reading ahead to learn about some of the best apps to find and delete duplicate MP3 files.
Best Duplicate Music Files Finder For Windows and Mac:
Stay tuned to find out the best MP3 duplicate songs finder tool for yourself.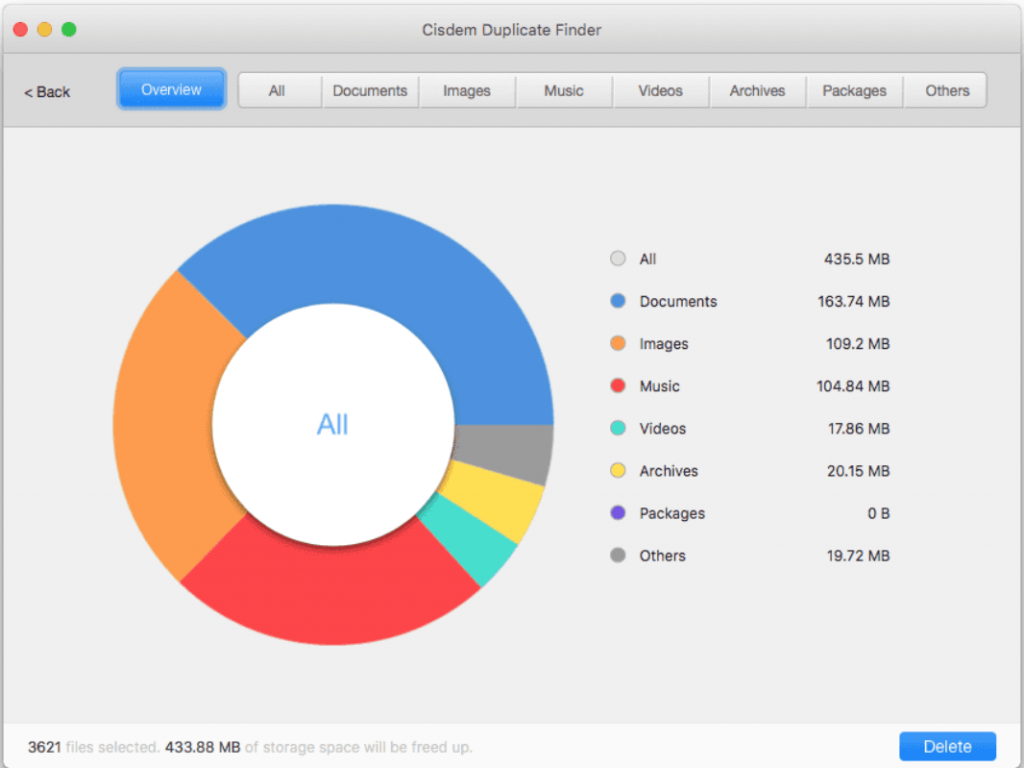 If you are looking for a versatile and the best duplicate finder for Mac, then Cisdem is the tool for you. It is an easy-to-use tool and can support multiple types of files and formats. 
It can seamlessly scan the internal hard drive along with other supported devices to eliminate duplicate files on your Mac. Use it to remove duplicate MP3 music from:
Use Cisdem to get rid of duplicate files from your mac device, USB flash drive, One Drive, external HD, Google Drive, etc. It can even delete duplicate music files from iTunes.
It is fully compatible with multiple formats including MP3, FLAC, AIFF, etc.
Scan and remove unwanted music pieces in a single click.
For better system scanning it also allows you to exclude various folders and drives.
The best part of this incredible tool is that it provides you with a preview of selected files before deleting them.
Read More: 15 Best Duplicate Photo Finder and Cleaner Software for Windows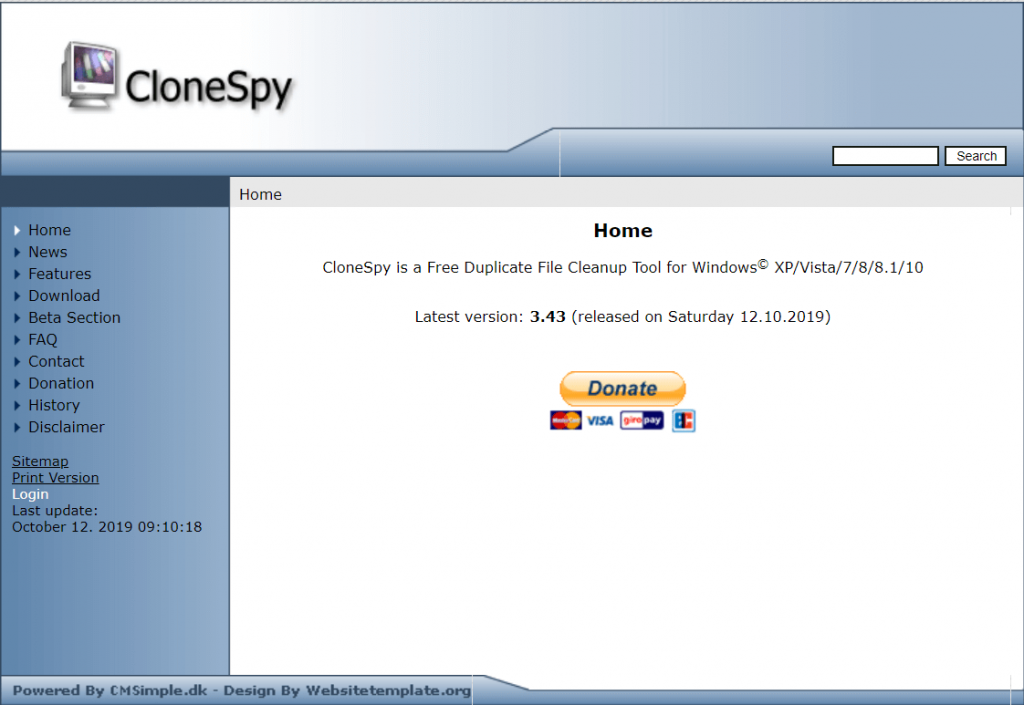 Clone Spy is one of the best duplicate music files finder software available for Windows 10, 8.1, 8, 7, XP and Vista. It is a free application that can detect and delete duplicate music files smoothly within seconds. Its clean and convenient interface along with a straightforward design makes it a highly recommended option. 
It can easily detect duplicate content depending on their name, time. Location, date, older and newer versions of the same file along with zero-length files.
Scanning Procedure: 
It uses various search criteria and scanning methods.
It allows you to perform a customized search. For example, you can limit your search to a specific location of your device, set the minimum/maximum size of files to be included in the search results.
Once you have selected your search criteria, Clone Spy will perform a system scan and display a detailed list of detected duplicate files.
Designed in a handy package, Duplicate detective is one of the best music duplicate removers that one can currently find in the market. It enjoys a user rating on 4+ and has been awarded the title of "Mac Gem" by Macworld. It comes with a comprehensive interface that can easily scan and detect similar files. 
With its drag and drop mechanism, you can easily customize and limit your search limits and decide what you want to keep and what you want to delete.
It comes with a powerful and accurate algorithm.
It can easily locate duplicate files, images, archives, audio's on your hard drive along with the network volumes and external drives.
It is capable of surfing various files based on their name, age, type, and size.
To avoid any data loss, all the deleted files are moved to the recycle bin, giving you an option of recovery if necessary.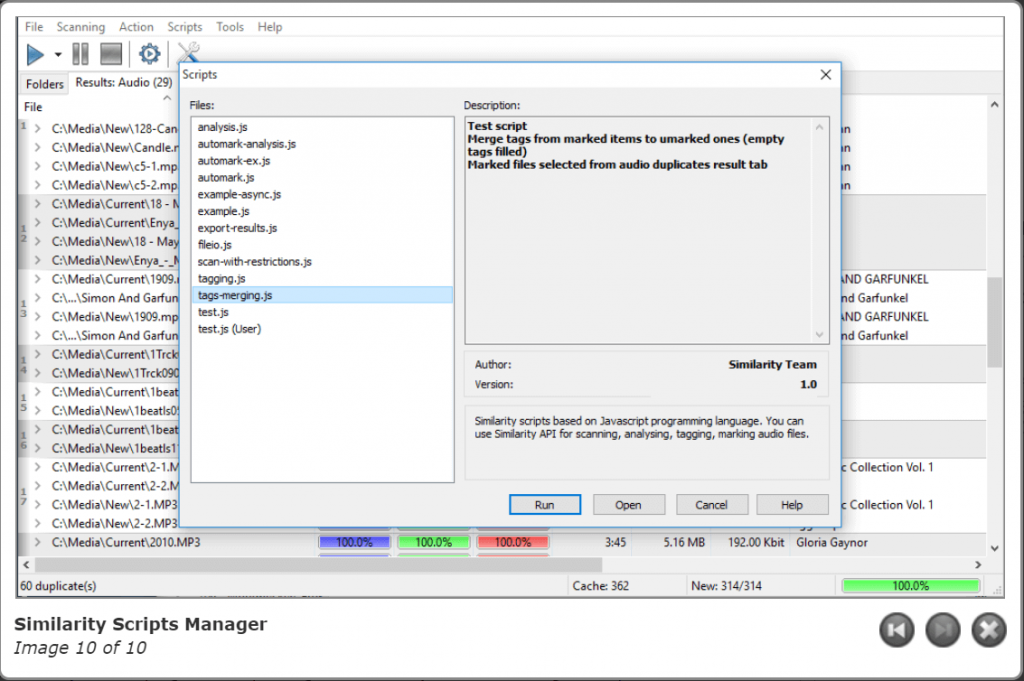 Are duplicate files and folders cluttering your system? Find out the best MP3 duplicate songs finder tool to keep your hard disk organized. It provides a hassle-free way to refine your image and music gallery. It offers multiple options that give you enough flexibility to customize your search criteria. 
For unmatched results, it uses an "Acoustic fingerprint" technology which can easily detect the original files along with its duplicates. Once you have the entire list of duplicate files, you can delete them one by one or perform a bulk task.
The tool can support multiple file-formats including AAC, WMA, WAV, OPUS, MP3, M4A, etc and is well known for its high level of duplicate file detection capabilities.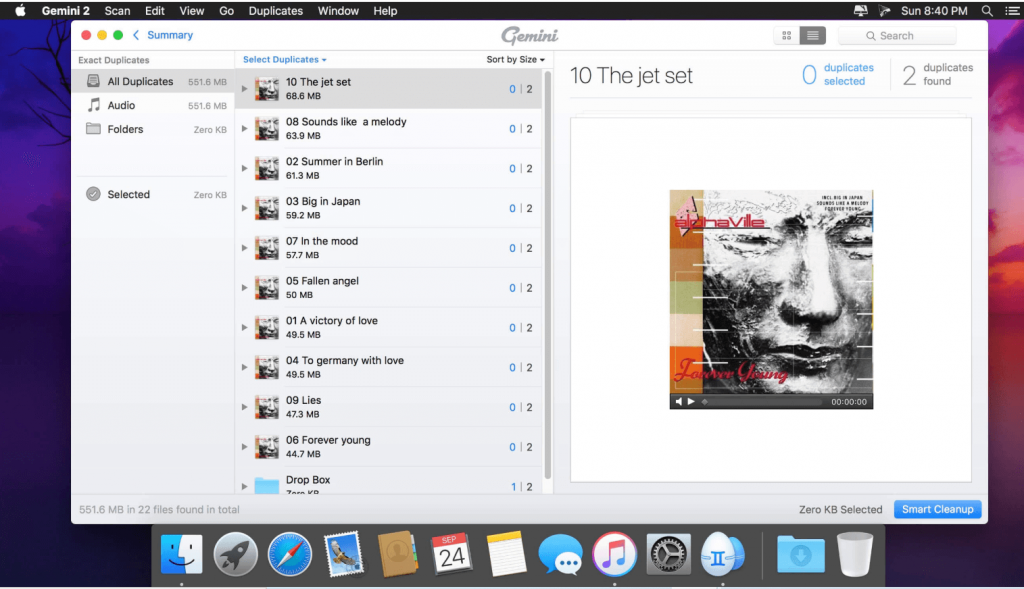 Is your Mac loaded with hundreds and thousands of music files? Organize your music library with this best music duplicate remover and free up to gigabytes of storage space within a few seconds. With its smart selection algorithm, Gemini 2 can easily detect and remove similar and duplicate MP3 music from every corner of your Mac device. 
It is developed by MacPaw and can effortlessly manage your music and photo gallery.
It enjoys a rich customer base and is available in around 12 different languages.
Read More: 12 Best Photo Editing Apps & Software For Mac in 2020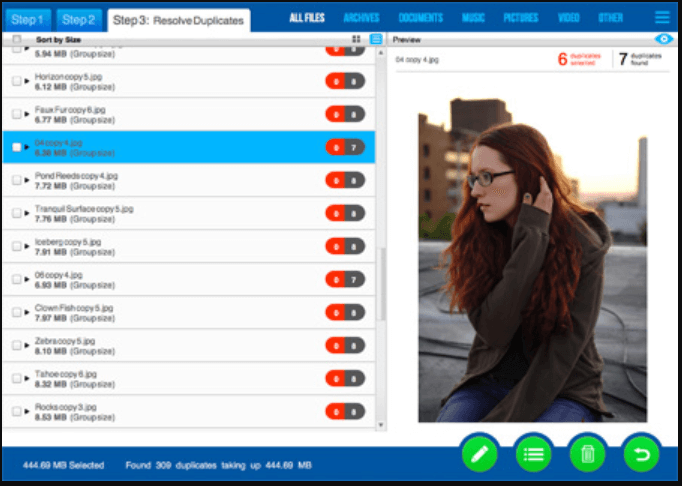 Removing duplicate music from your Windows 10, 8, 7 or Mac devices with Easy Duplicate Finder is a child's play. It is powered with an effective working mechanism and predefined filter masks that can easily scan your system for similar and duplicate files. 
It allows you to limit your search to specific locations of your device and can detect duplicate music files and photos based on the CRC32 method and byte-by-byte detection. Scan your hard drive along with removable drives with this best music duplicate remover. Make space for new songs and audio files by getting rid of dupes and unwanted files.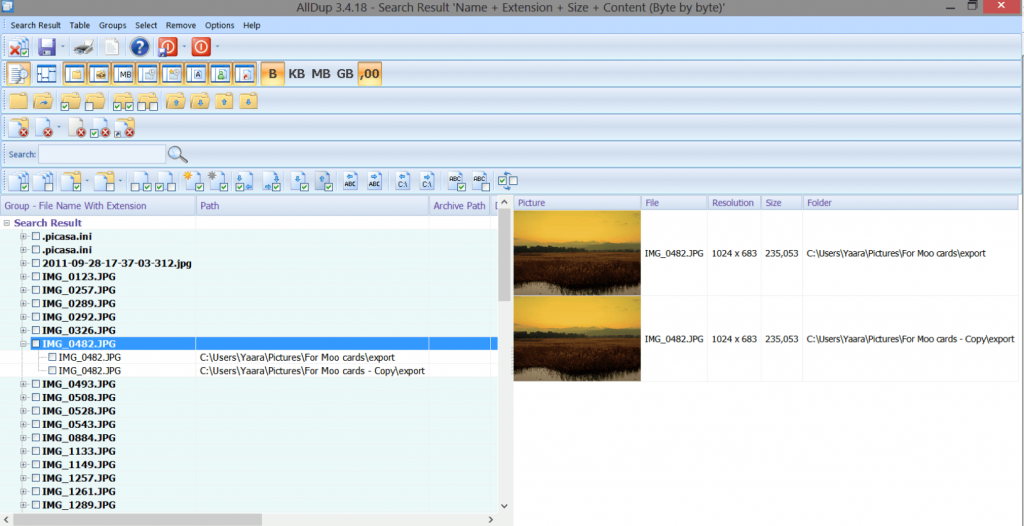 Don't know which software can remove duplicate mp3 songs? Try Alldup to get answers to all your related queries. Enjoy a music library free from similar and duplicate files with AllDup. This power-packer tool can easily get rid of unwanted mp3 music, files songs, and music within a few seconds. 
More than your hard drive it can also clean and organize your files on your iPod, iTunes, and other removable drives. Try this freeware tool to remove duplicate MP3 files from your Windows device.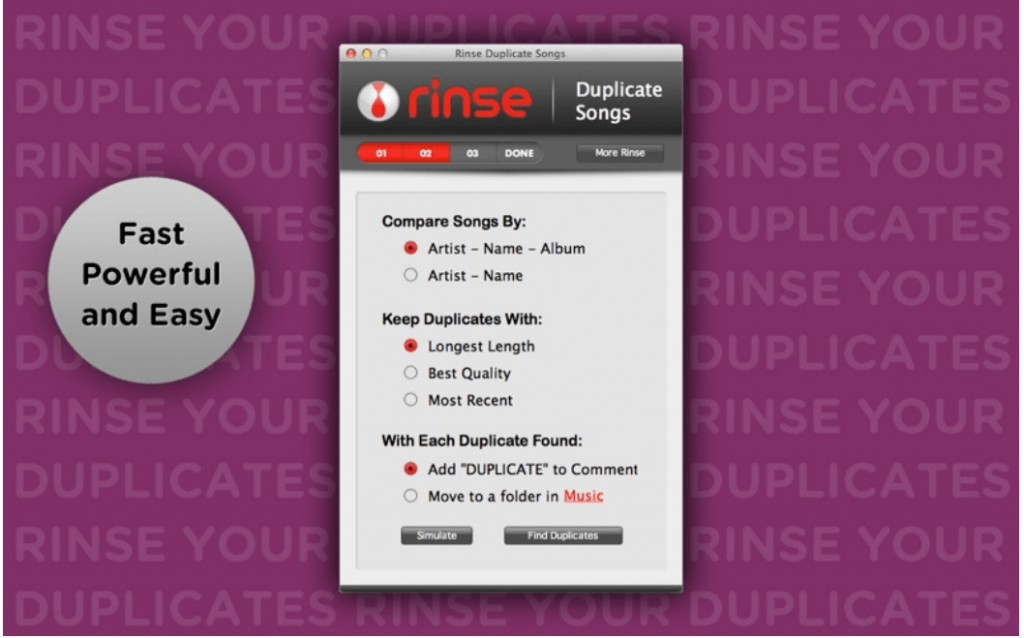 Developed by GameHouse, Rinse Duplicate songs is a powerful and feature-rich tool that you can try to organize your music gallery. It offers the easiest way to remove thousands of duplicate songs in iTunes.
It comes with a user-friendly interface and easy working mechanism. With its smart search engine, it can also detect misspelled files and flag all duplicate files for your review before deleting them. This will prevent you from deleting your favorite music files and fix your music library in a hassle-free manner.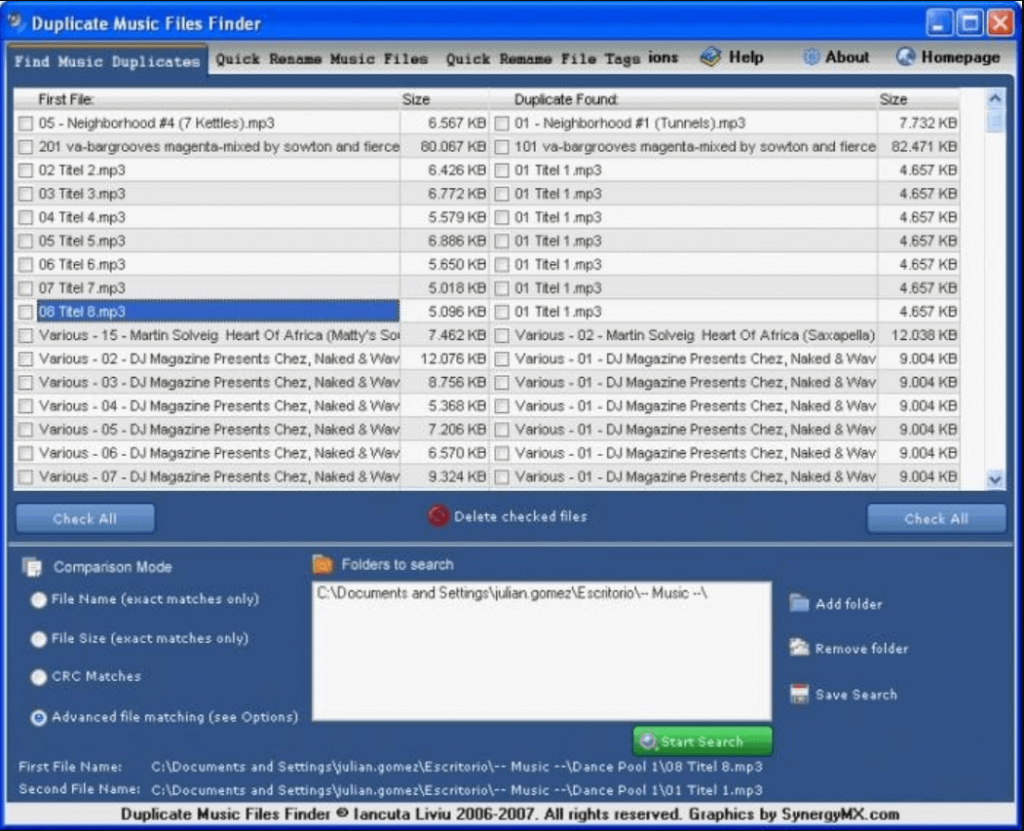 Finding duplicate files manually can be a troublesome process, but with Duplicate Music Files Finder you don't have to worry about your ever depleting memory space. This powerful tool can easily pinpoint duplicate files and remove them in a single click. 
Repeated music tracks can degrade your experience and make your library a complete mess. Cut out the garbage on your machine with this best MP3 duplicate song finder. Apart from this it can also get rid of redundant files and scan your device for misspelled tags, bad files, and correct them within seconds.
Read More: 10 Best Free Music Making Apps to Make Your Own Music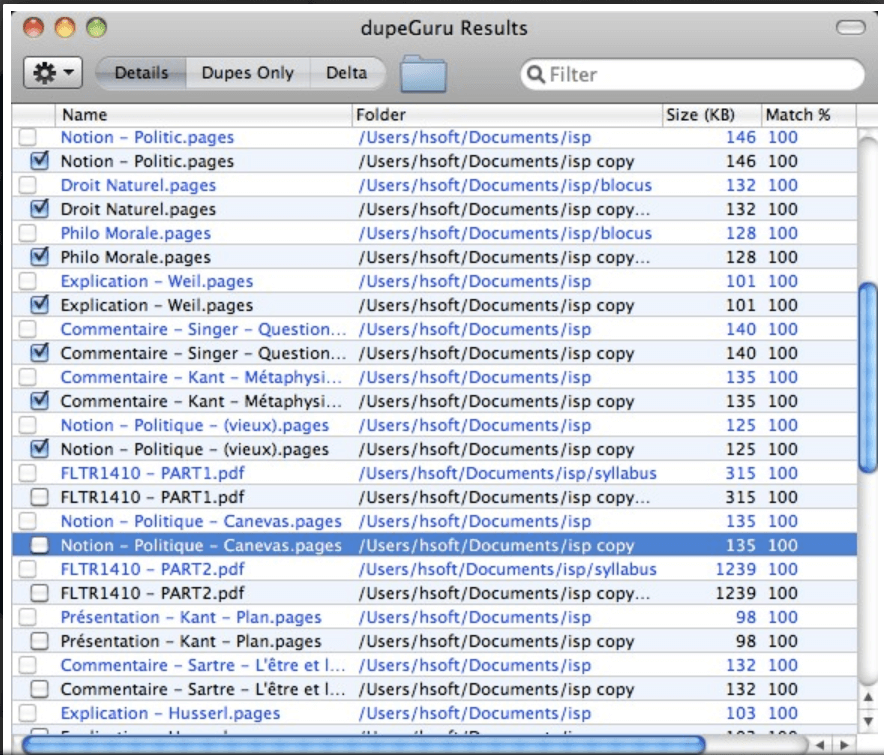 Still, struggling with a cluttered music and photo library? Pick dupeGuru to find and remove duplicate files from your device. It is a cross-platform tool to remove duplicate MP3 files and is fully compatible with Windows, Linux, and Mac OS. 
It uses an intelligent algorithm and can find our duplicate files even if they are not the same. Its matching engine can be easily customized to match your search criteria. Apart from detecting duplicate files, it can also help you move and copy various files.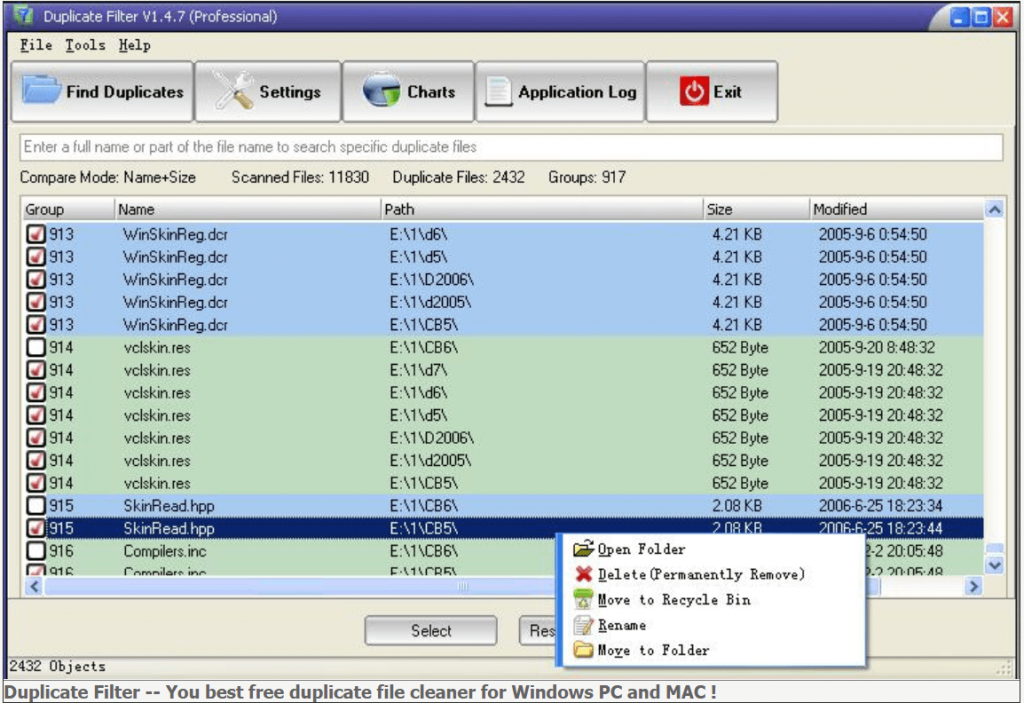 Last on our list of best apps to find and delete duplicate MP3 files is duplicate filter. With this feature-rich tool, you can effortlessly scan, find, compare, and remove similar and duplicate files from your device. 
You can use varying degrees of similarity to spot similar files or those which look like a specified file. In addition to mp3 files, you can also remove, rename, and move other files including photos, videos, images, etc.
Manage Your Music Library in Style
Declutter your music library with the best MP3 duplicate songs finder. Although you can spot and delete duplicate files manually, doing this can be a highly tiresome process. Experts recommend an automated process to remove duplicate MP3 files.
Refer to our guide to learn about the best duplicate music files finder for Windows 10 and Mac and pick the best suited tool for yourself.
Prachi Dani is a technical content writer who specializes in areas of science and technology. She is highly up to date with technological transitions and transformations. Writing is not her passion but the only thing that carries satisfaction in life. If not writing, you may find her engrossed playing action games on her treasured smartphone.
Subscribe to Our
Newsletter

and stay informed

Keep yourself updated with the latest technology and trends with TechPout.
Related Posts