8 Best iCloud Alternatives in 2022
Published Date :
Jul 13, 2022

You may read this article to find the best iCloud alternatives with better compatibility, more storage space, effortless sharing, and other advanced features.
Storing crucial documents and data in iCloud is among the best practices for data safety. However, iCloud has certain limitations like not-so-efficient support, insufficient storage availability, and incompatibility with other operating systems like Android, which call for the best iCloud alternatives.
Like many other users, if you wish to shift to the best replacements for iCloud for the downsides mentioned above or any other reason, you are at the right place. We bring a well-researched list of the top alternative platforms to iCloud you should try this year.
Let us get straight to the highly-rated alternatives to iCloud for Chrome/Mac/iPhone/iPad without wasting your precious time.
Well-Researched List of the Top iCloud Alternatives
The following are our top picks for the best software similar (perhaps even better alternatives) to iCloud.
1. pCloud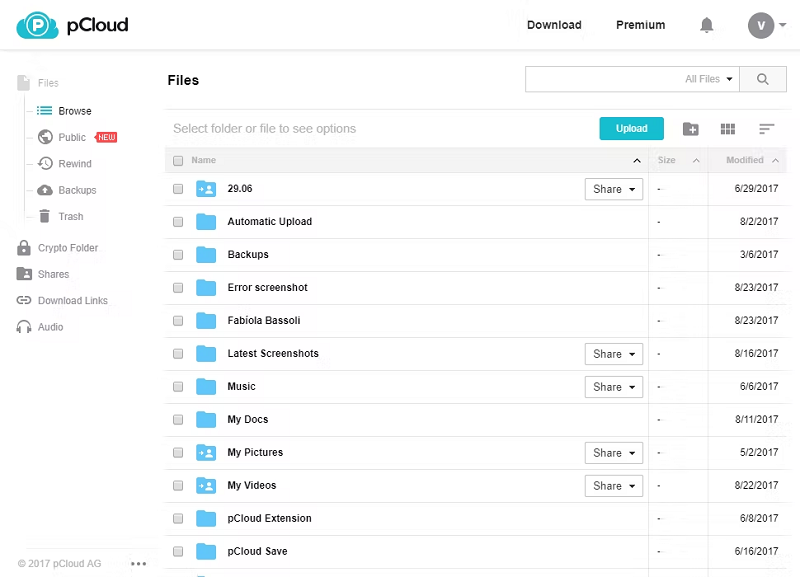 Let us begin our discussion of the best iCloud alternatives with pCloud. If security is your top priority, you are going to like this software. It comes with some high-end features like Swiss data privacy and client-side encryption making it one of the most secure storage platforms.
Moreover, below are some other features of pCloud that grabbed our attention.
Key features of pCloud 
Storage of files at over three server locations
Easy accessibility from anywhere and anytime
Sharing options like file requests shared links, and shared folder invites
Free storage up to 10 GB
Also Read: Restore iPhone from iCloud Backup
---
2. Sync.com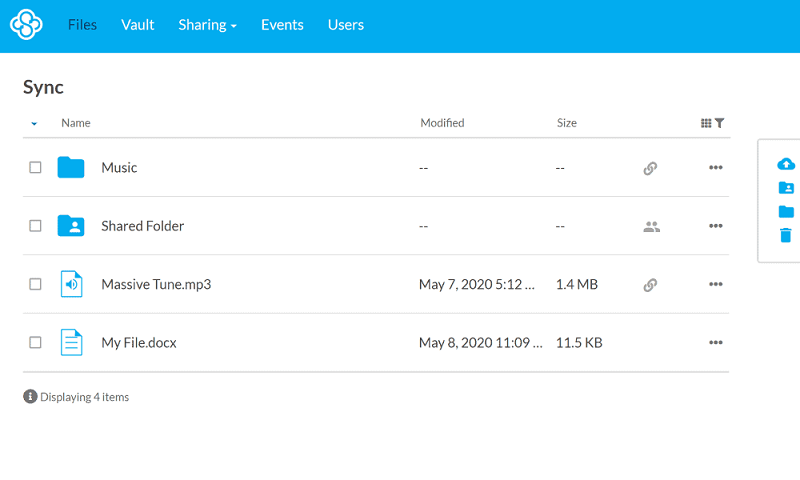 Next, let us introduce you to Sync.com. It is among the best replacements for iCloud for its Microsoft Office integration, making accessibility and sharing easier.
In addition to the above, the following features induced us to include Sync.com on this list of the top iCloud substitutes.
Key features of Sync.com 
Highly secure with zero-knowledge data encryption
No size restrictions on sending files
Sending of files to users who don't have a Sync account
Additional features like password protection, data expiry dates, and notifications
---
3. Icedrive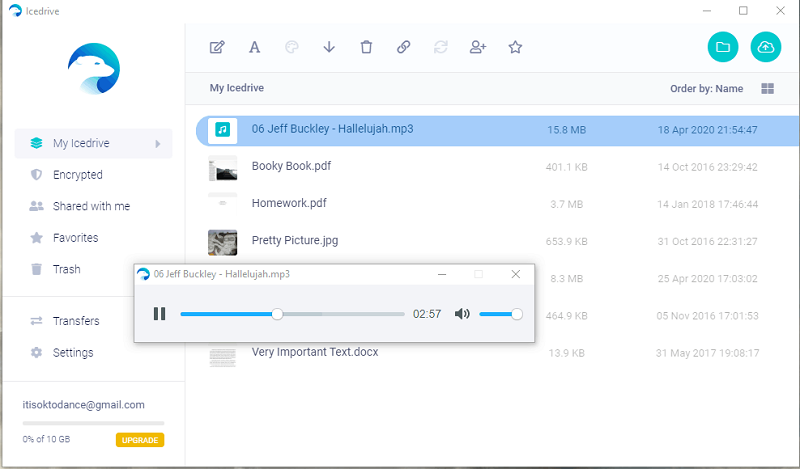 Let us now walk you through the Icedrive. The features like drive mounting to access the storage anytime using your desktop make it a fierce competitor for other alternatives to iCloud for iPhone/iPad/Chrome.
Along with this, below are the features contributing to Icedrive's popularity.
Key features of Icedrive 
Needs no syncing
Smart cache control
Twofish encryption, one of the securest protocols for encryption
Attractive user interface
Impressive data sharing and transfer speed
10 GB of storage for free
Also Read: Best Mac Disk Space Analyzer
---
4. GoogleDrive
When talking about the best alternative to iCloud for Chrome/Mac, we cannot skip GoogleDrive. We quite like its user-friendliness and the rich set of features it offers.
Some of its highly-fascinating features include integration with useful Google tools like Slides, Docs, Sheets, and Forms. In addition to this, the following features also attract users to this one of the top replacements for iCloud.
Key features of GoogleDrive 
AI-based search technology
15 GB of free storage space
Seamless integration with Google Photos
Free with Gmail
Color-coding for easy organization of files
Also Read: Best Alternatives to Google Drive
---
5. NordLocker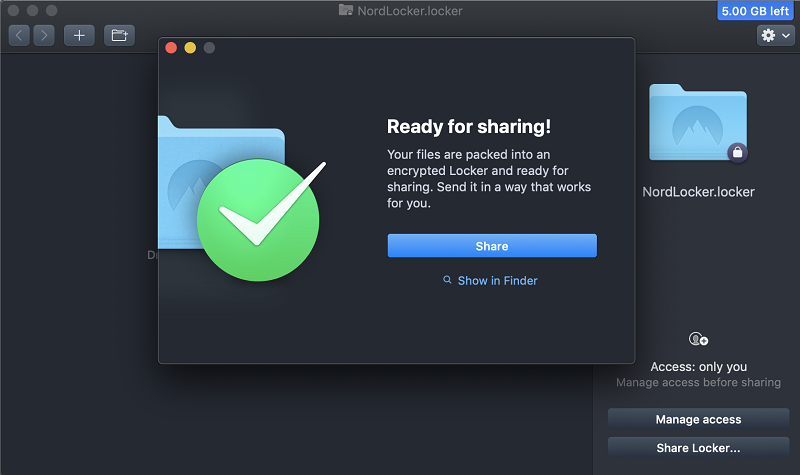 After Google Chrome, the next position on this list of the best replacements for iCloud for iPhone/Mac goes to the NordLocker. Talking about its features, it boasts the most advanced encryption algorithms like Argon2, AES 256, and ECC to keep your data secure.
Moreover, the below features are also reasons we think NordLocker is among the top iCloud alternatives.
Key features of NordLocker 
3 GB of free storage space
Automatic backup and sync on all your devices
Easy sharing of files with colleagues, friends, and family
Integration with NordPass and NordVPN: a best free vpn
A user-friendly drag and drop function
---
6. Box.com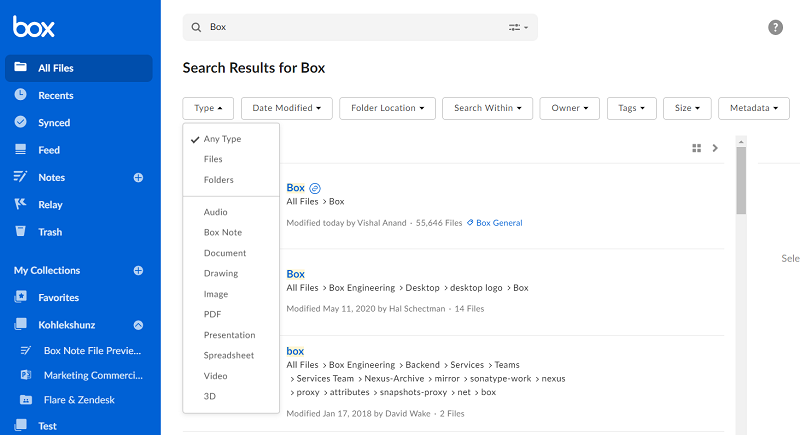 Box.com is another name we would like to mention when listing the best iCloud substitutes. The features such as AES 256-bit encryption and AI-powered shield for security policy management and threat detection are among the top reasons to include this software in this article.
Apart from this, below features are the other reasons we found Box.com mention-worthy.
Key features of Box.com
KeySafe to keep encryption keys secure
Tools to streamline workflows like Relay that speed up various tasks
Integration with GoogleWorkSpace and Office 365
Compliance with HiPAA
10 GB of storage space for free
Also Read: Best Glary Utility Alternatives for Windows and Mac
---
7. MEGA.nz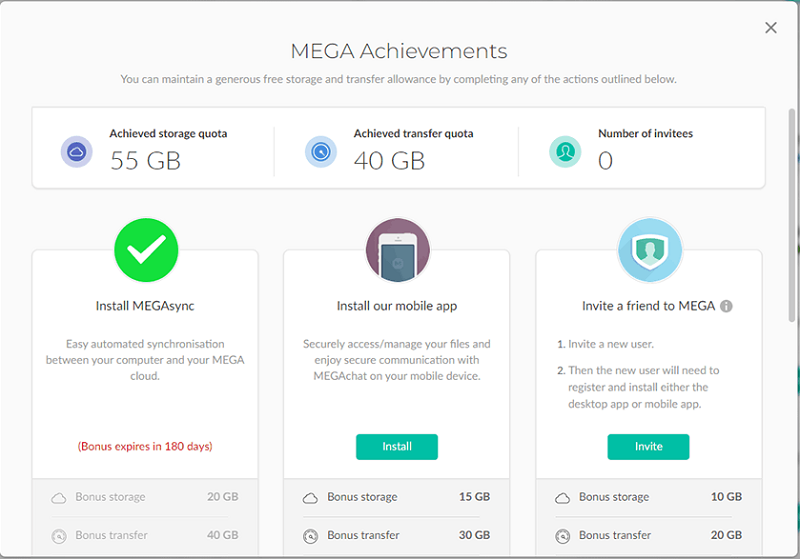 Talking about MEGA.nz, it is among the best iCloud alternatives for its 20 GBs of free storage and security features (like link permissions, two-factor authentication, and anti-ransomware.
Moreover, below is what else we like and think you will find useful about MEGA.nz.
Key features of MEGA.nz 
MEGAdrop option for file uploading to MEGA account and engagement boosting
High-grade zero-knowledge security
MEGA Desktop sync application to keep everything synchronized on all devices
MEGAcmd, a command-line option, for better control and integration
Browser extension for faster loading and better download performance
---
8. Backblaze B2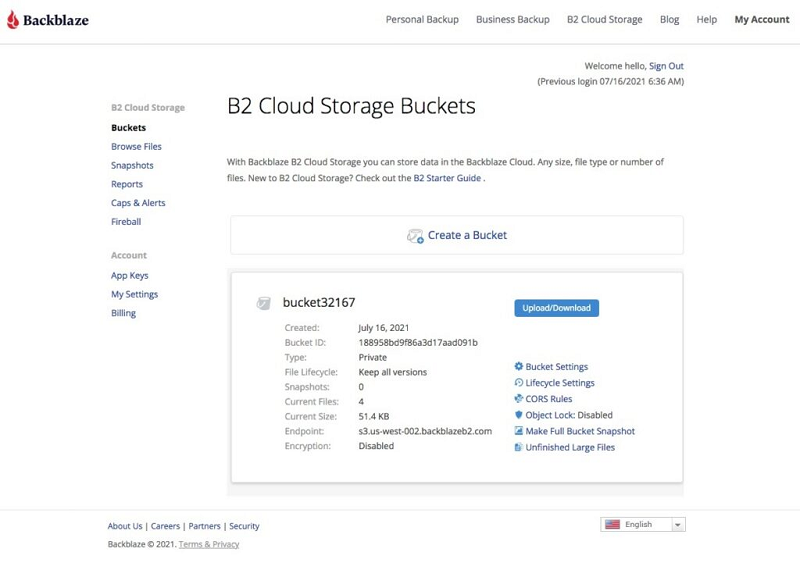 Lastly, we have Backblaze B2 in our article talking about the best alternatives to iCloud. Backblaze B2 is among the perfect choices for business users to have cloud integration on their existing systems.
As far as features of Backblaze B2 are concerned, it boasts seamless S3-compatible storage integration via APIs, CLI, and many other options. Moreover, the below other features make Backblaze B2 a unique replacement for iCloud.
Key features of Backblaze B2
Buckets that let you upload as many files as you wish of any type and size
Downloading of more than one file in a single zip with snapshots
Caps & Alerts for data capping with detailed reporting
Sime UI for quick and easy file transfer
10 GB of storage is available for free
Also Read: Best CleanMyMac Alternative to Clean and Optimize Your Mac
---
Concluding the Best iCloud Alternatives
This article discussed the top replacements for iCloud you can use on Mac/iPhone/iPad/Chrome. You may pick the software that fits your needs best from the above list.
You may write us a comment if you think our list misses out on some excellent iCloud substitutes for iPhone and other devices. And you may also let us know your views about this article through the comments section.
Niharika is a passionate soul who finds immense satisfaction in putting all her thoughts in writing. Being a technology enthusiast, she loves learning new things about tech and making everyone technologically literate through her articles. When not composing tech articles, you can find her bringing characters to life in her fictional stories, reading something intriguing, or spending time with her near and dear ones.
Subscribe to Our
Newsletter

and stay informed

Keep yourself updated with the latest technology and trends with TechPout.
Related Posts