10 Best Alternatives to Google Drive in 2021

In this article, we have listed some of the best alternatives to Google drive that you can use to store all your important documents. To know more about them in detail, follow the article.
Cloud storage nowadays plays a very important role as you don't have to rely on particular hardware like hard disk or pen drive access data. You can simply upload your files and access them using any device easily. The convenience offered by these cloud storage platforms has helped in replacing the old storage devices.
Google Drive is one of the most trusted and most used cloud storage platforms. Google's trust has helped this platform to become the best among the competitors. While there are few downsides of this platform that most people are unaware of.
Google is the platform that every user uses to get information. To help the advertiser find their target audience, Google uses its cloud storage platform to analyze your data. Privacy is the major issue in today's digital world, Google has hindered user privacy. Other than this Google can also manipulate your documents and if you are a Google Drive user, you have already agreed to this.
Other than Google Driver there are many other cloud storage platforms that you can use in place of Google Drive. Below we have listed some of the best Google Drive alternatives that you can use.
Best Alternatives to Google Drive to Use in 2021
Here is the list of cloud storage apps like Google Drive. Take a look at the offering and features of the platform below.
1. Dropbox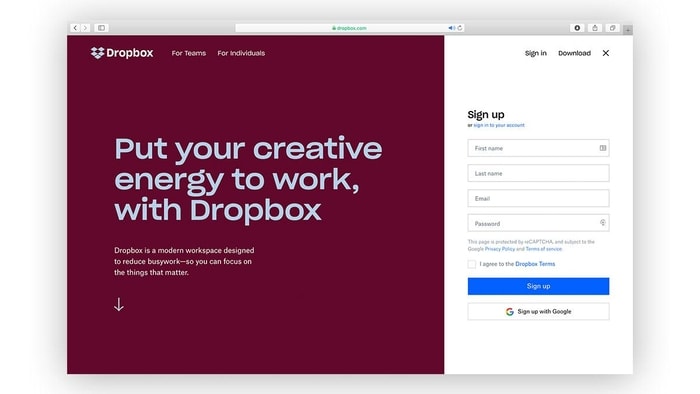 Dropbox is a very famous cloud storage platform that you can use as a Google Drive alternative.  The platform uses block-level transfer algorithms that are now used by most cloud storage platforms. Using Dropbox you can have a local folder on your computer that you can use to store files. The folder will later automatically sync and upload all your documents. All the changes that you will make in that folder will be saved on your cloud storage.
This Google Drive alternative is open source and is easy to use. The platform offers two-factor authentication to offer the privacy and safety of the data. Unlike Google Drive, it has much stricter rules for sharing and editing documents.
If you are going to take the business or professional version then you will get extra features like link sharing, remote file wiping, and manual sharing permission changes. The company claims that they take user security seriously and do not snoop into the files unless required by law enforcement agencies.
---
2. Tresorit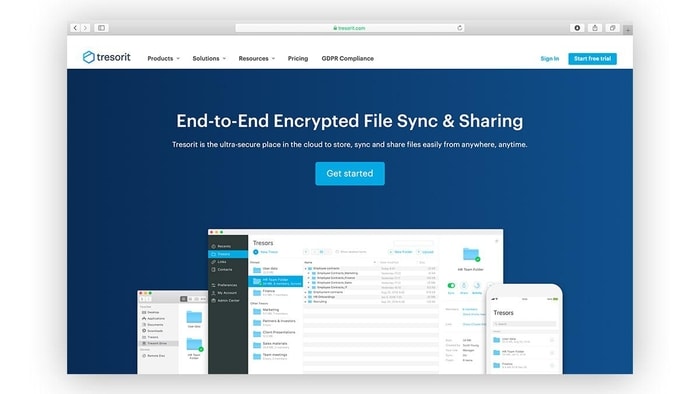 Tresorit is one of the safest cloud storage platforms as it has military-grade encryption and cryptography. The platform keeps the files safe, even the employees of Tresorit cannot access your files. The company has offered a $50,000 prize for the hacker who can break into the cloud storage. The security level of this platform has helped in securing a place in the list of the best alternatives to Google Drive.
Using this alternative of Google Drive you can share files as simply as you used to share on Google Drive. If you share the link with someone then a secret key will be generated which can only be accessed by you have shared it to. If you have mistakenly shared the file with the wrong person then you can easily revoke access. irrespective of the device you are using you can use this Google Drive alternative.
Also Read: How To Recover Deleted Files From Google Drive
---
3. pCloud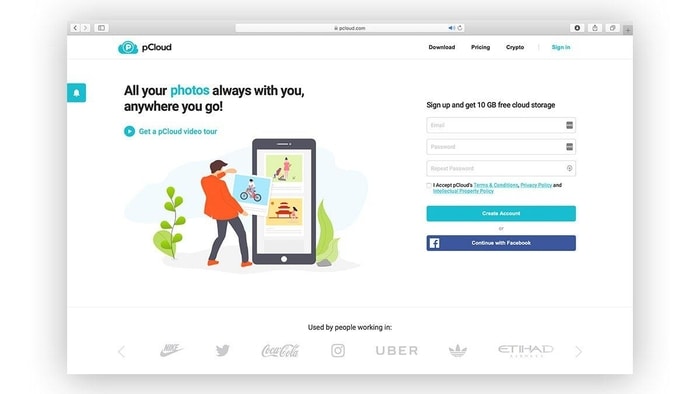 pCloud is a great cloud storage platform for personal use. This is a very easy-to-use platform that has encryption as strong as Tresorit. The encryption service has been named by the brand as pCloud crypto. Just like Tresorit, pCloud also offers $100.000 to anyone who decrypts. Till now more than 3000 hackers have tried and failed to decrypt.
The platforms offer great encryption of all the users and other than the user no one can decrypt it. If you wish to share files with your colleagues or other people then you need to upgrade to pCloud Business. You can simply assign permission to all the users or you can even assign individually. The files are safe and even if you mistakenly delete them then also you can restore them easily. You can restore files for up to 180 days. You can simply subscribe to the lifetime membership of this cloud storage platform.
---
4. Box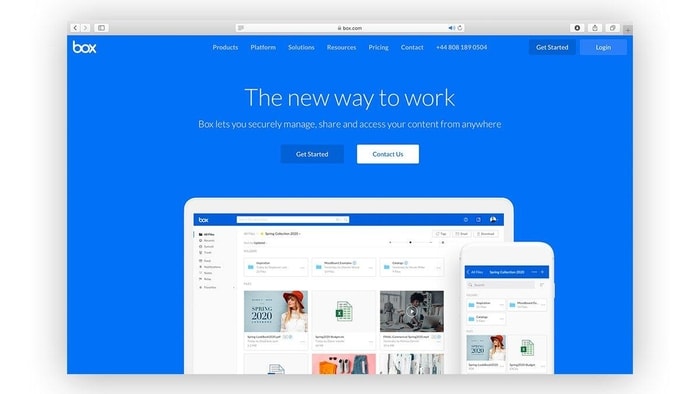 Box is another great alternative to Google Drive that you can use. This is a very secure platform to store your files. You get a lot of sharing or collaboration tools to make the process easy. The file share with other teammates can be easily edited. Moreover, the teammates can even comment with suggestions.
This Google Drive alternative is one of the most integrated spp that you can use. You get more than 100 leading software providers including Office 365, Salesforce, and Adobe Sign.  The best part about the platform is that you can edit documents without even leaving the page or the platform.
Other than using the platforms you can even share the files using a link, but for security concerns, you need to set passwords on the files shared. If you want to revoke access to the files shared you can even do it. The best part of the platform is that it offers a great workflow. Using the platform you can do task assignments, change settings for deadlines, and progress other changes on the files.
Also Read: 14 Best Data Recovery Software For Windows In 2021
---
5. Mega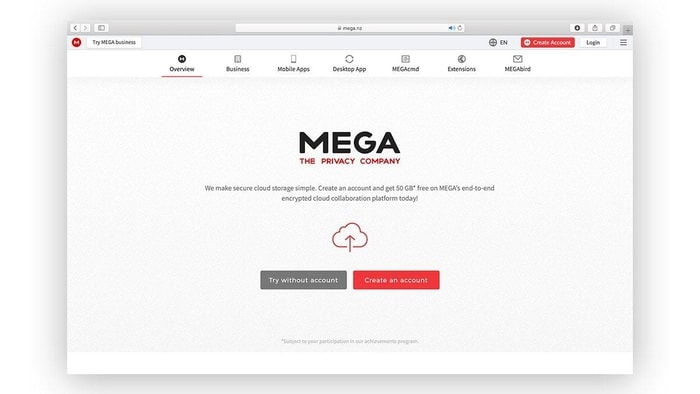 Next platform in the list of the best alternatives to Google Drive is Mega. This is a great platform that is free and secure which offers a lot of storage. It encrypts the data in transit and at rest, you even get great tools that can be used for collaboration or sharing files. Mega is the only Google Drive alternative that offers 50 GB of free storage, if your Google Photos storage limit has arrived then you can choose this alternative and have much more space. You can even invite your friends to use the mobile and app and get more storage.
To share files you can simply share the link but unlike Box, you cannot set a password to those files. The platform has a bandwidth limitation of 10GB which takes 30 min to refresh. So if you want to use this to transfer a huge amount of files then you might get frustrated.
---
6. Sync.com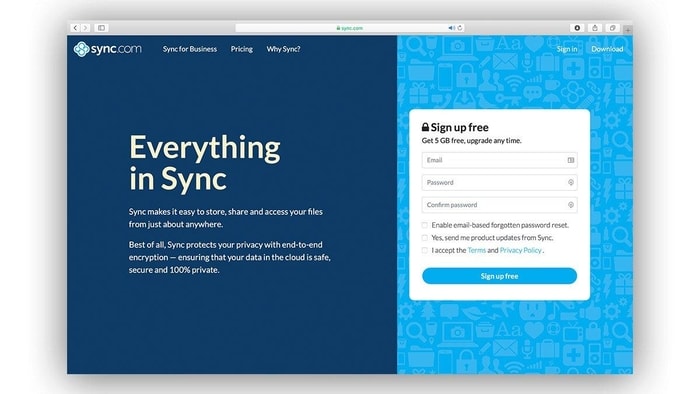 Sync is one of the best Google Drive alternatives that you can try. The platform offers Dropbox-like features and Tresorit-like security. But the storage offering of this platform makes it better than the others. You can simply upload all your files and folder this platform using the folder on your device. The folder will sync from time to time to update your file on cloud storage.
The files are end-to-end encrypted and the company has a zero-knowledge policy which means no one can open or see the files, not even the employees of Sync. The platform offers 2TB storage at $8 only, this price is for a monthly subscription.
Using this Google Drive alternative you can share files and even entire folders with your friends and colleagues easily. To ensure security on those files you can set up a password. Just like other Google Drive alternatives free, Sync also has the feature to revoke access. So if by mistake you have shared the files with the wrong person then you can easily revoke access and the person will not be able to open the file.
Also Read: 10 powerISO Free Alternative Software for Windows in 2021
---
7. SpiderOak One Backup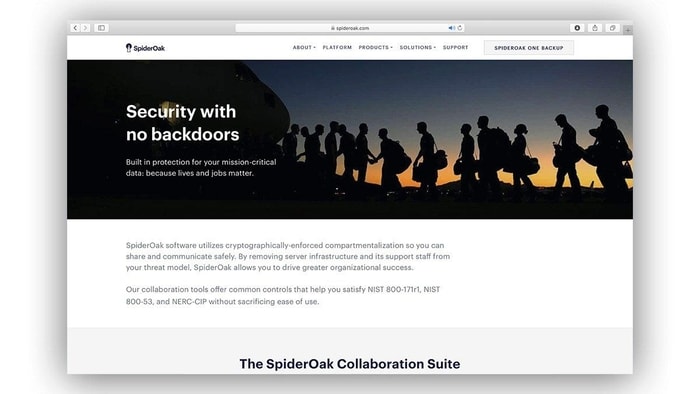 Continuing the list of best alternatives to Google Drive, the next platform in the list is SpiderOak. The platform has strong encryption with a zero-knowledge policy which means all your files and data on SpiderOak is safe and only you can give access to people to view files. The security of the platform is the best and only feature which you might like.
Though it is a Google Drive alternative the interface is much harder to adapt whereas other alternatives of Google Drive have a similar or easier interface. If you wish to collaborate with other teammates then also you can face issues as it isn't embedded in the app. There are two more products to the brand which are separately designed to share and message. You can use those programs for ease.
Both the programs are great to have if you are using SpiderOak for storing your files. The SpiderOak Share will help you share encrypted files easily while the SpiderOAk Semaphor messaging will help you message securely.
---
8. NordLocker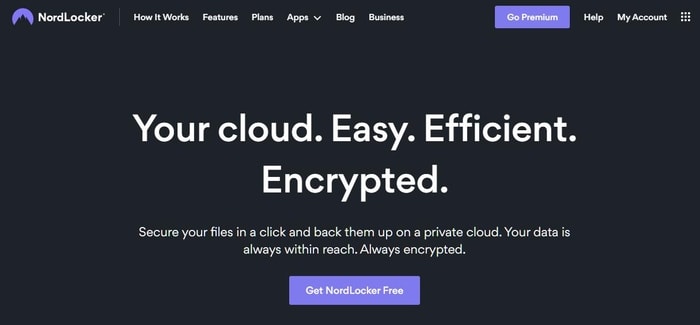 Nord is a very famous brand for VPN service. The brand has a cloud storage platform as well which is considered the best alternative to Google Drive. The platform uses state-of-the-art encryption to keep the files safe and secure. The data store in NordLocker will be safe from hackers, snoopers, and other people who wish to access the files.
This free Google Drive alternative is very easy to use and anyone even the beginner can adapt to the interface easily. Other than this you can easily sync files from any device and access them. You can simply share files with people easily by sharing the link through various social media platforms. If you want to restrict people then you can simply revoke access and the person will no longer be able to open the file.
The platform uses modern algorithms and ciphers. Other than this alternative to Google Drive also has a zero-knowledge policy. So you can trust this platform to store your files.
Also Read: 13 Best Quiz Maker Software to Make Quizzes in 2021
---
9. Microsoft OneDrive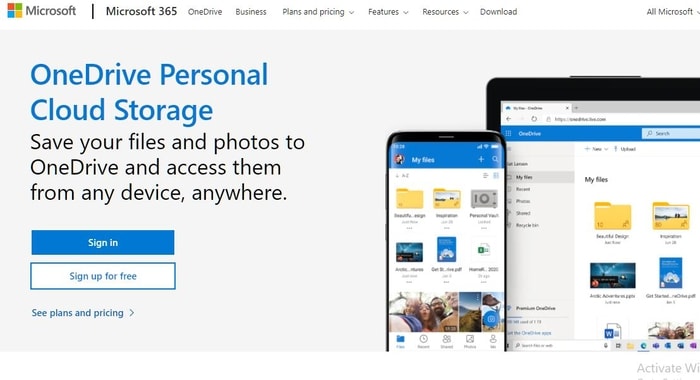 For all Windows users, this is a default and the best alternative to Google Drive. This is a very powerful tool for both personal as well as business users. You can easily upload all your files and to the storage at high speed. Not just uploading is lighting fast but the file-sharing is also very easy and takes only a few seconds.
If your system or the files have viruses then also this platform will keep the files safe and protect them from threats. This Google Drive alternative checks for all the files when uploaded and shared. In the free plan, you will get 10 GB storage and you can upgrade it by subscribing to the premium plan.
---
10. ICEDRIVE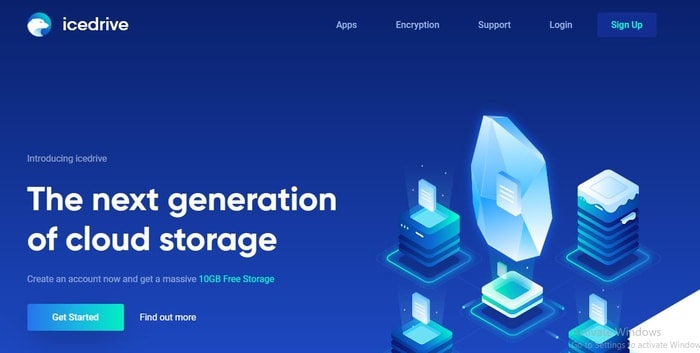 Lastly in the list of the best alternatives to Google Drive, we have Icedrive. This cloud storage platform was founded in 2019. Comparing it to the other Google drive alternative free, this is new, but despite the fact, the brand has worked on the offering to make it the best alternative to Google Drive.
The platform has great options like synchronization, Fort-Knox security, cheap price, and an intuitive interface. It offers zero-knowledge encryption so that no one can access the files. In the beginning, you will get 10 GB of free storage that you can upgrade by choosing a monthly plan.
Also Read: 10 Best Free Janam Kundali Software For Windows PC (2021)
---
Concluding the List of Best Google Drive Alternatives 2021
These above-mentioned cloud storage platforms are the best paid and free alternatives to Google Drive. You can check the offerings and choose the best option which suits your requirements. We have also mentioned whether the software is for personal use or for professional use. Share with us which platform you choose and why. Write your answer in the comments section below.
Tanmay is a technical writer from the field of mass communication. He aims to communicate the best of the technology to the readers through his write ups. If not writing you can find him with his camera capturing nature and exploring the unexplored world.
Subscribe to Our
Newsletter

and stay informed

Keep yourself updated with the latest technology and trends with TechPout.
Related Posts