Best Free Photo Blender App for Android and iOS in 2023

Through our detailed and well researched guide, Make use of the best free Photo Blender App for Android and iOS in 2023. 
On the go, we record a lot of memories. Also, combine many photographs to get a more striking image. We can produce a more dynamic and captivating picture that tells a tale or evokes a certain feeling. By integrating the best elements of each photograph to generate a final image, photo blending enhances the quality of the original images. With increased contrast, you may produce photographs that are more engaging, vivid, and well-defined. This brings in the need for photo blender apps.
Not just this, we can also fix errors and get rid of flaws in individual photographs by blending them. By removing overexposed, underexposed, and blurry photos, you may produce a composite picture either manually or with the help of the finest photo editing software. It enables you to blend various aspects from each image, such as a foreground item in a landscape or a different backdrop in a portrait, to give your images a distinctive aesthetic expression. Here is a list of the top photo-editing applications for 2023.
Top Photo Blender Apps for Android & iOS
The best photo editing apps for iOS and Android are listed below for you to utilize if you like taking pictures.
1. Blend Me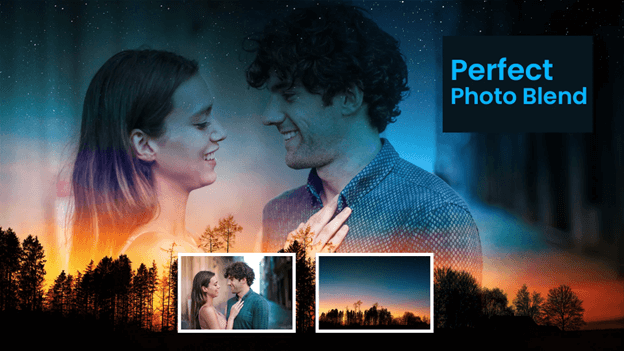 The first one on our list of best photo blender apps is Blend Me. As the name implies, you may combine up to three photographs. Combining photos is fast and easy with image blender app's auto-blend option, and you may change the brightness to your ideal level. Your composite picture is further improved by the app's choices of filters, and you may add pattern overlays that are round, oblong, or triangular in form.
Features of Blend Me
You have complete power over whether to make an impression stronger or weaker.
Numerous stickers, fonts, and filters are available to you.
You may pick from a wide variety of filter effects to find one that suits your photo.
Create your picture in a distinctive format.
Also Read: Best Instagram Photos & Videos Downloader Apps
---
2. Snapseed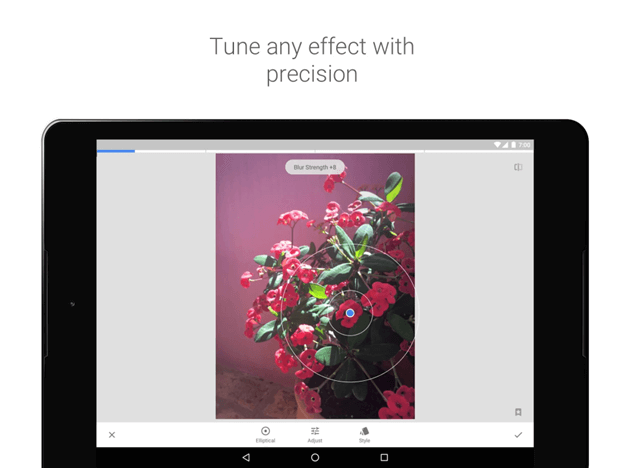 Snapseed is the next best photo blender app for iOS and Android. If you're searching for a simple and reliable picture-blending app to use every day, Snapseed may not be the ideal choice. Several high-quality customization choices, several options for color and brightness adjustments, and unique editing capabilities may be used to fine-tune each picture.
Features of Snapseed
Using two fingers, you may immediately zoom in or out on each picture.
There are several options for designs, layouts, and features.
Another essential feature of this application is the capacity to change the color tone of the snapshot and make it more attractive.
By using this program, you might improve your creative abilities!
---
3. PicsArt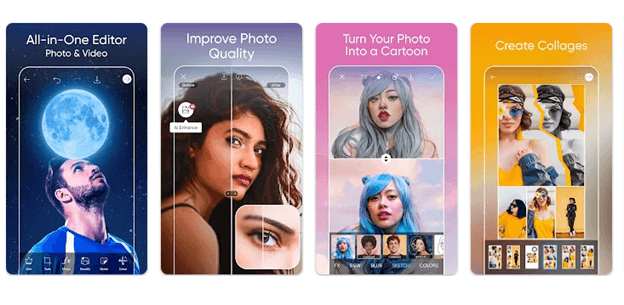 The next best photo blender apps in our list is PicsArt. With over 1 billion installs, it is one of the most popular photo-editing programs for iPhone and Android. You can create stunning double-exposure images because of its blending choices and features. It functions as a multi-photo mixer application. The blend photo editor has simple style and user-friendly features allow you to combine several photographs and alter opacity levels.
Features:
Images at full quality are supported.
Import and export images at the resolution of your choice in JPG, PNG, Bmp.
Using these apps, you may merge two or more photos to create stunning visual effects.
You may create amazing, combined photographs with filters.
Also Read: Best Photo To Cartoon Picture Apps For Android & iOS
---
4. PhotoLayers – Overlay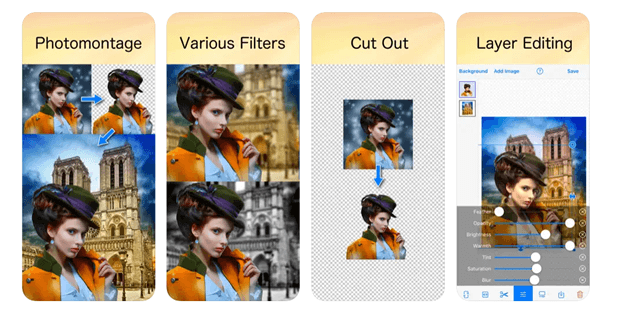 The next photo blender app free download is Photolayers. Through this mix several photos with the efficient photo-editing application. A number of complex editing features, such as perspective correction, color changing, and layer masking, are offered by this top picture blend app for Android or iOS devices. If you're a prospective customer, get acquainted with the app's user interface, iconography, visual style, and wide range of features to make the most of it.
Features:
Up to 11 pictures must be combined simultaneously to create a photomontage.
Make gorgeous photomontages with this application.
Get Rid of Background
This application is fully capable of producing unwanted space in the picture invisibly.
---
5. Blend Collage

Yet another one on our list of photo blender apps is Blend Collage free. With photographs from memorable and thrilling times, it is a mind-blowing image blender app for creating stunning collages. You may take your own pictures or choose from the ones it currently has and utilize the free photo blender to add multiple to a board.
Once you've chosen your photos use the Photo Blender app for Android, to rapidly edit them using a variety of tools. These transition tools include text addition, letter & color arrangement, and much more to create a beautiful finished product.
Features:
The software provides more inventive options in comparison to its competitors.
several different backgrounds and layers.
The master of the double shutter effect.
Keep the resolution of your collage at HD.
Also Read: Best Photo Storage Apps for Android and iPhone
---
6. Piclay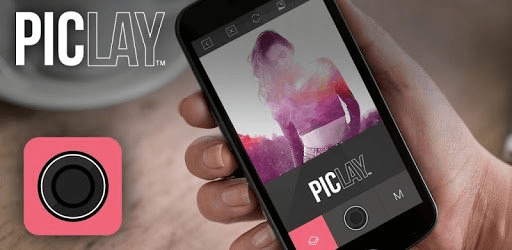 The next blend photo editor on our list is Piclay. This popular photo-editing application has a variety of features. The amazing double exposure capability of the photo blender free version, which allows for the simultaneous fusing of several photographs. The free photo blender app stands out even if the program offers a variety of options for basic image editing.
Features:
You may use it to publish your artwork directly to social media apps.
It is freely accessible.
It may take into account current consequences.
Your photos will get unique frames and text thanks to the app.
---
7. Superimpose X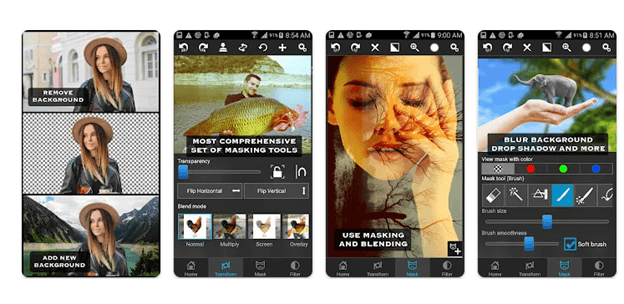 Superimpose X is the next one on our list of best photo blender apps. The sophisticated photo blending program enables users to combine several images into a single composite picture by blending them together. There is a wide variety of functionality available, such as tools for managing layers, filters, and customizing tools. This ultimate image blender app can blend photographs together to create dazzling effects.
The Photo Blender App for Android and iOS is equipped with sophisticated masking capabilities, making it ideal for designing original artwork.
Features:
Resize, flip, or rotate layers to add or edit texts and graphic elements.
Professional compositions
Remove parts of image and even the layers
Multiple filters and modes to create unique pictures
Also Read: Best Apps To Blur Photo Background On Android & iOS
---
Closing Lines: Best Photo Blender Apps
No matter if you are an expert or just a user who clicks pictures for memories the above list of Photo blender apps will help you. These programs provide a broad variety of features and functionalities to edit beautiful and unique images. Try them out to see how your preferred area of interest in photography is developing.
However, if you have any concerns please connect with us in the following section of comments. Make sure to subscribe to our blog for more informative tech guides and troubleshooting tips. Follow us on Facebook, Pinterest, Instagram, and Twitter to get more tech tips and tricks.
Akshara is an Engineer turned Technical Writer. She is a tech reader who aims to deliver the best of her knowledge to the readers without complicating it. If not writing you can find her in the kitchen, because no place serves the good tea.
Subscribe to Our
Newsletter

and stay informed

Keep yourself updated with the latest technology and trends with TechPout.
Related Posts