7 Best Clash Of Kings Alternatives For Android & iPhone In 2021

Clash of Kings has been in the library of every fast-paced gamer. This real-time strategy game, developed by Elex Wireless, renders users an immersive real-time multiplayer action-adventure experience. It uses a powerful pack of stunning and high definition graphics along with the strong mechanics and is not far from getting you addicted to it. 
If you have any intention of emanating more of kingdoms, wars and army summoning your troops and netting the empires with politics then this article has certainly got your wishlist check with the best Clash of Kings alternatives in 2021. There's more to the battles and vigor, so let's just check it out.
Best Alternatives to Clash of Kings for Android & iPhone Users
Here are the best games like Clash of Kings that are definitely worth trying, even if you're not really a fan of strategy multiplayer games. 
1. Castle Clash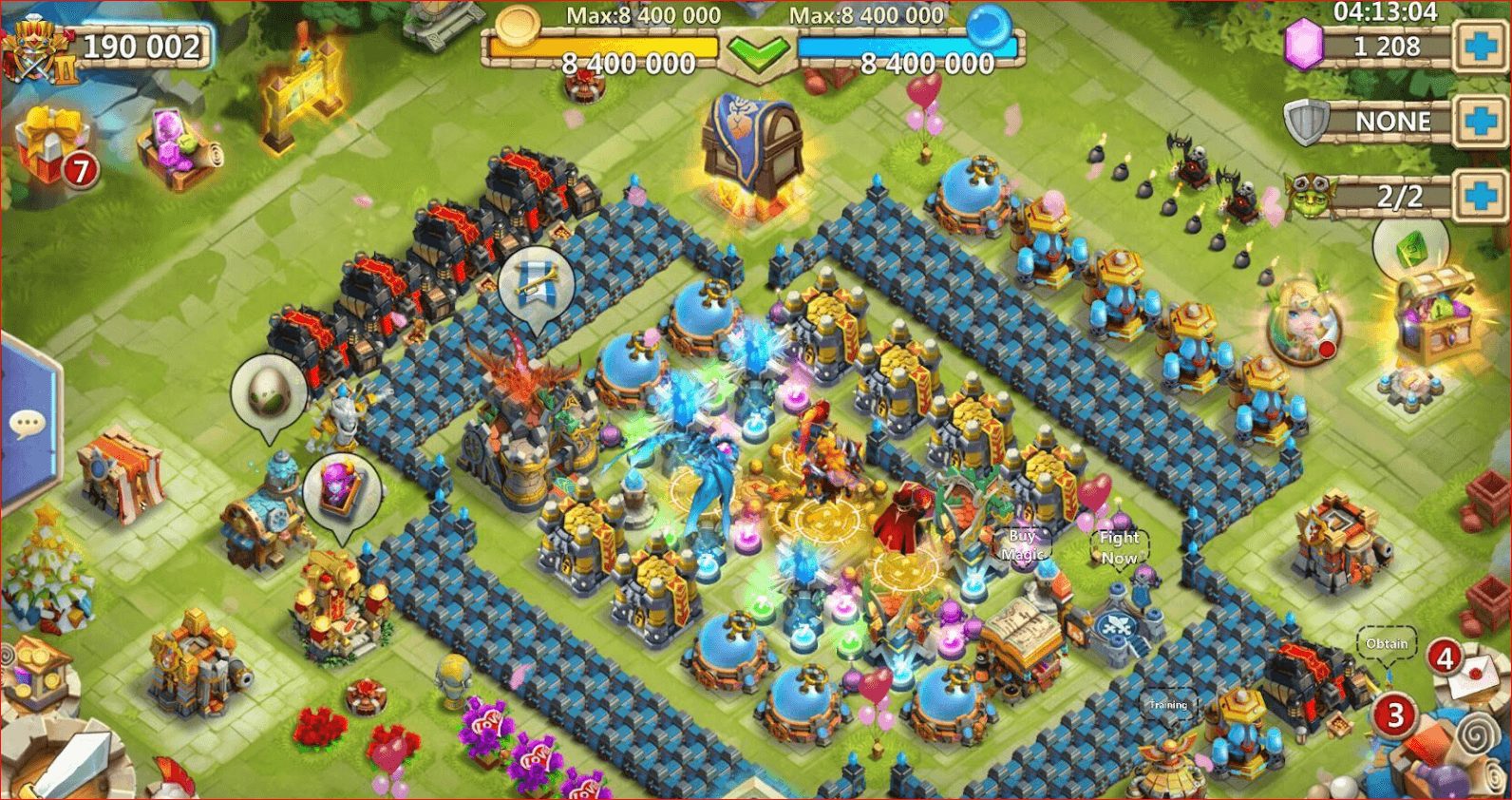 Castle Clash brings you the Dungeons and Raids. This one of the best Clash of Kings alternatives gives you the taste of laying a war strategy against your enemies and building a fortress. 
Considering an expansive realm of perks to fetch from any multiplayer strategy building game, Castle Clash makes sure you revive your gamer with your clan of vigorous heroes to battle against the rivals in this steadfast game. Besides, you get to enjoy this game in multiple languages including English, German and French.
Read Also: Best Games Like PUBG Mobile for Android & iOS
Features
Castle Clash compliments your gaming hours with fantastic visuals.

You can group yourself with your friends and have to fight back the challenges.

This game allows you to perfect your heroes by customizing their attire and skin.
Download App: Android and iPhone
---
2. Vikings: War of Clans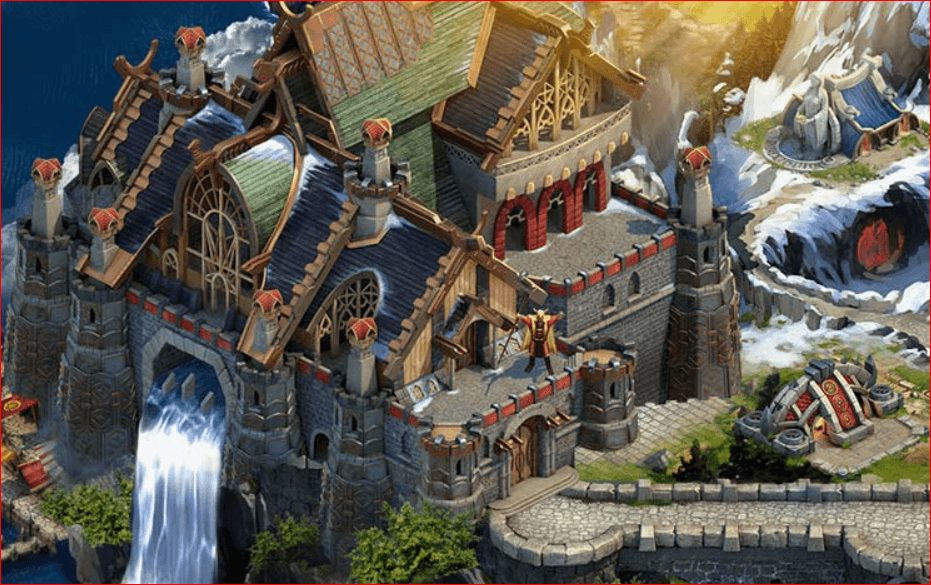 Play along with millions of players, build a strategy to defeat your rivals, take part in challenges, campaigns, and more. Vikings: War of Clans is an epic action-packed game that features incredible graphics, exciting gameplay that keeps you hooked throughout.
Features
Earn exciting rewards for completing up challenges.

Develop a smart strategy and conquer the battle like a true emperor, a real hero.

Build up alliances, loyal brothers who can fight along with you for crushing enemies.

The game is available in multiple languages.
Download App: Android and iPhone
---
3. Star Wars: Galaxy of Heroes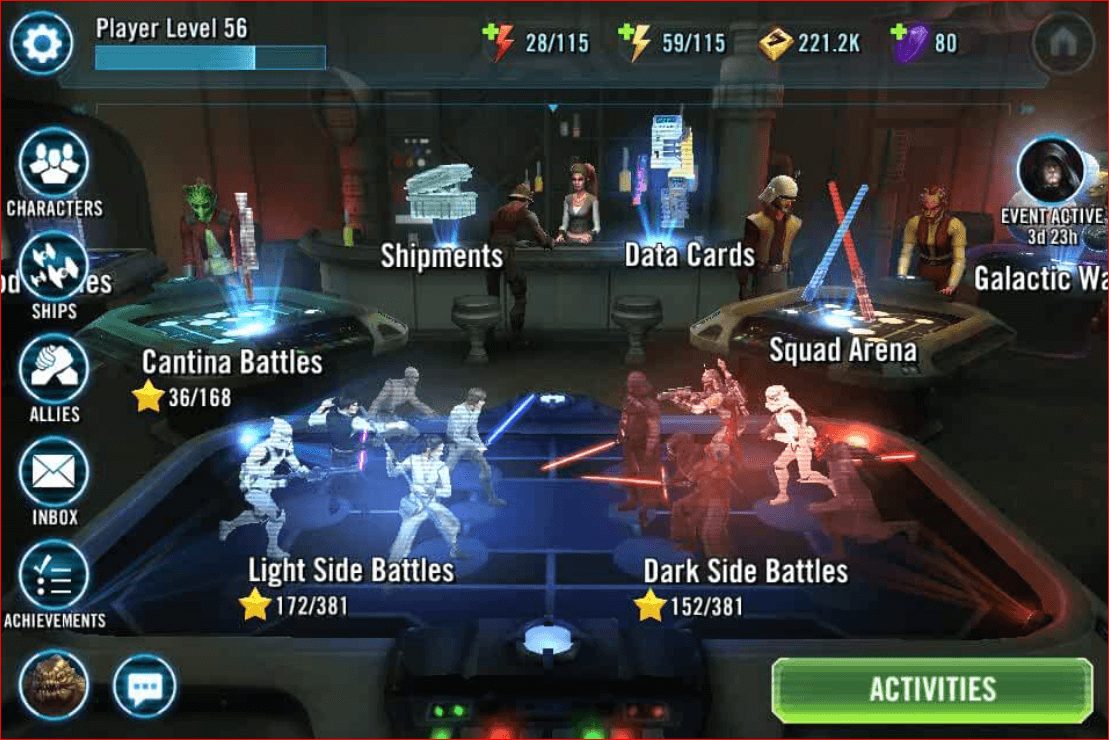 Star Wars: Galaxy of Heroes is a classic pick making up for the best Clash of Kings alternatives. Star Wars is an online game that involves role-play where you play to become the master of the galaxy. 
In this game, you have freedom to create a team or build it and approach ahead to fight back a number of challenges. You are certain to be entertained with the Star Wars characters that you can create a team of and develop a powerful strategy to win over different territories.
Features
Star Wars: Galaxy of Heroes allows you to play games with the best players and lets you choose players according to their set of skills in order to create or build an unconquerable clan.

In this game, you are allowed to create a strong team including the Star Wars characters.

This game lets you involve in challenges strategically. You can compose a strategy to lead the team and beat the opposites.

There are exciting challenges and arenas to take part in and get your level of skill set examined.
Download App: Android and iPhone
---
4. Dawn of Titans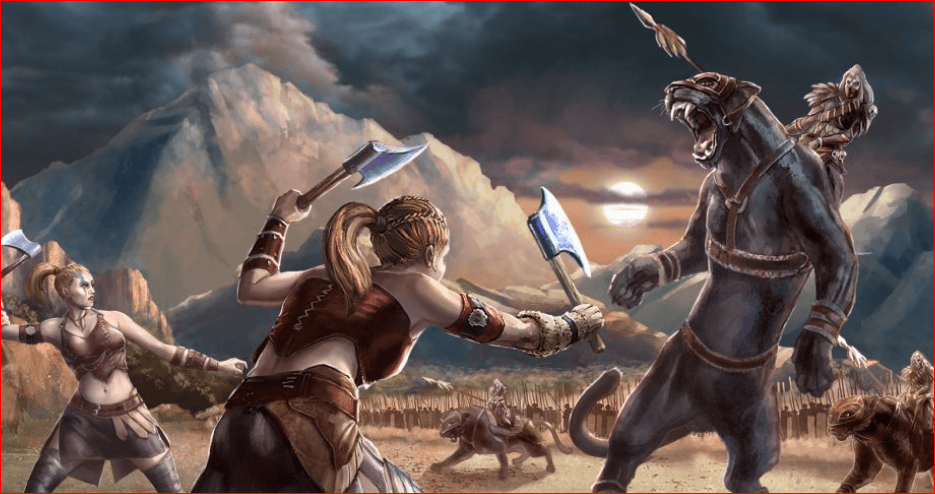 The next best Clash of Kings alternatives in this list is Dawn of Titans. This one's an iconic online strategy game where you are offered to dwell in the visuals of battling like a fierce warrior. In this game, you can lead and guide your clan to combat against the enemy team. 
Read More: Best Voice Changer Apps For Discord While Gaming
The fantastic part about playing this game is its ability to give you a life-like experience with 3D graphics. Besides, this game allows you to chat with your friends in real-time and build strategies.
Features
Dawn of Titans features incredible 3D graphics, inviting you to get lost in a life-like effect.

In this game, you have the privilege to chat in real-time with your friends in order to create and discuss game plans.

This game gives you the feature of real-time battle control and lets you play with multiple players.

You can take up various challenges and engage in multiple events and campaigns in this game.
Download App: Android and iPhone
---
5. Clash of Clans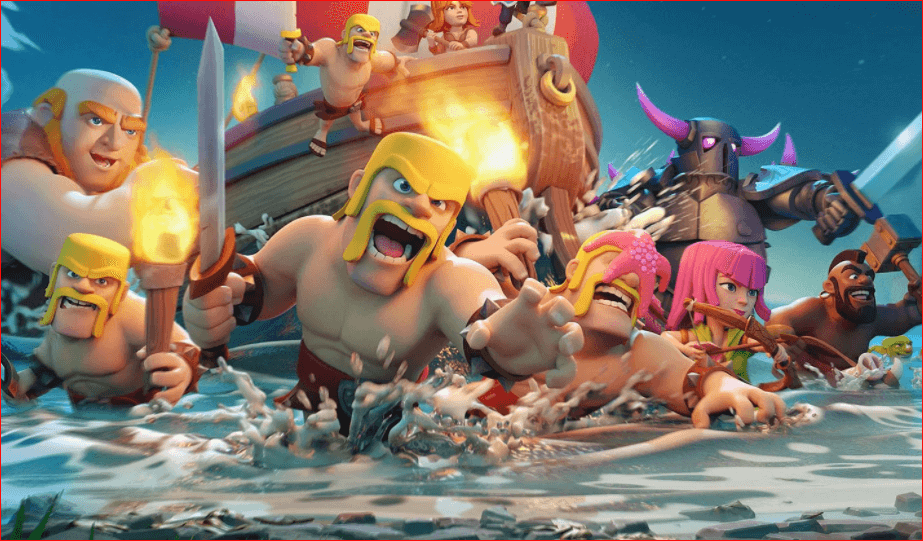 This one is probably the best alternative to Clash of Kings and chances are that you have already been there. If not, then now is the time. Clash of Clans brings you an offer to create an entire clan and lead wars to win and expand the land and the reign with, not to mention, a fortune of gold. 
You will get to experience a variety of categories when it comes to warriors including archers, wizards, goblins and barbarians, allowing you to create and use your armed forces against the opposites in war as well as for loot.
Features
Clash of Clans lets you build and lead an army during battles and loot. 

It allows you to fight and win the reign and land as well as earn gold resources that can help you to buy the upgraded features to power the team.

There is a varied choice of features in warriors. From barbarians to dragons, you will find multiple categories to create an army of. 

This stunning game will give you the advantage of  HD visuals and extensive graphics along with the audio and visual settings.
Download App: Android and iPhone
---
6. Shadow Kings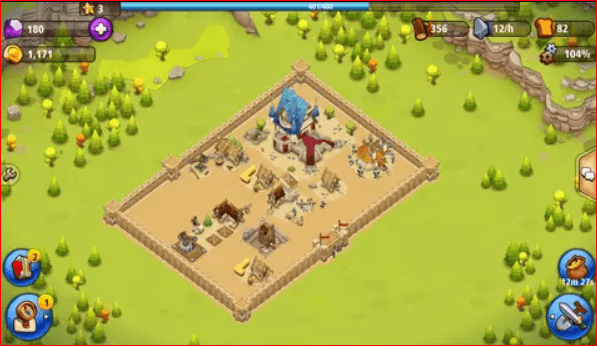 It is hardly possible for any fast-paced gamer to resist trying multiple options that service the same features and options but with a dash of variations in visuals, characters and mapping. Thus, we have welcomed one of the popularly loved multiplayer strategy games, Shadow Kings, an incredibly similar game like Clash of Kings. 
Read More: Best Offline Racing Games For Android
Developed by GoodGame studios, this game lands you to play in a dwarf world where you, by default, are the king and everything functions with height of a miniature. You can evoke wars between Elves and the Orcs and live the storyline of a battle between two rival groups that fought in the city of mystery. While the Orcs conquer it, you can create a team with other dwarfs and wage a war against Orcs in order to win back the power.
Features
Shadow Kings is a real-time strategy game in which you fight with elves and the dwarfs in a dwarf world.

You can build your own kingdom and run it in a fantasy world.

This game follows a storyline.

You can form allies with dwarfs in order to win.
---
7. Plant VS Zombies 2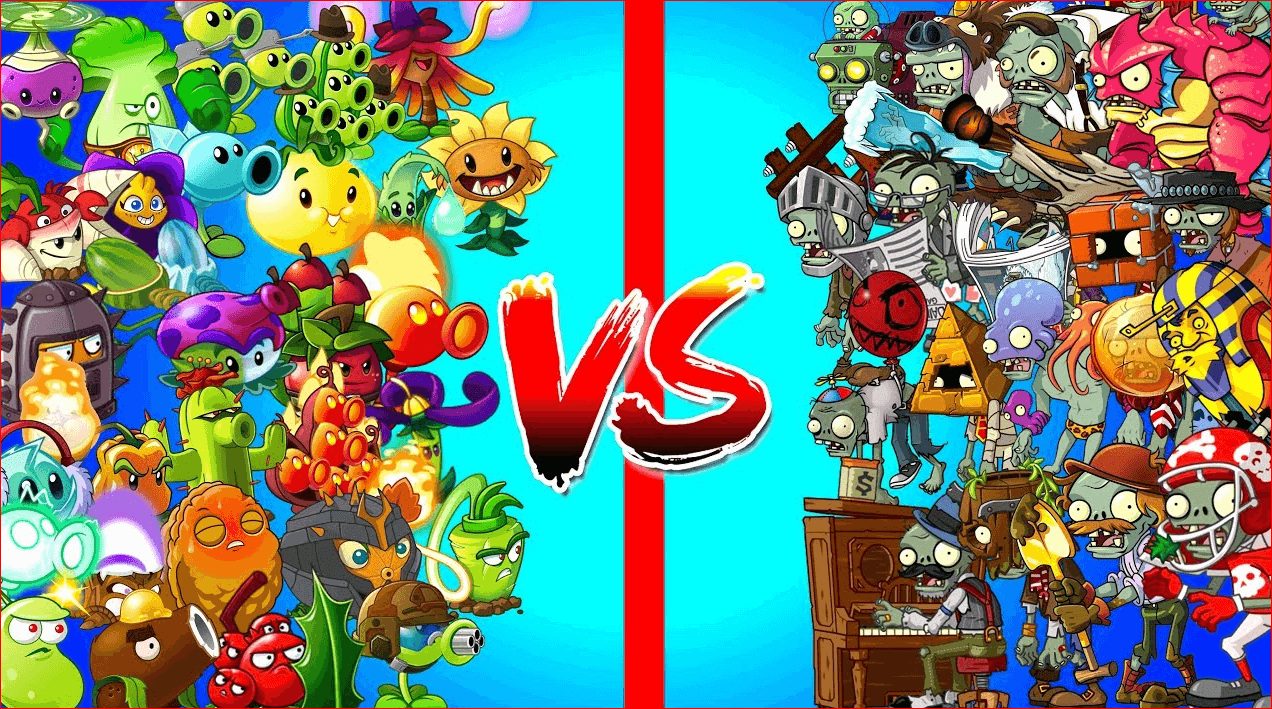 If you are willing to fight with the charm of Clash of Kings and the presence of some uniqueness theen Plants VS Zombies 2 makes a solid opinion for you. It is another best Clash of Kings alternative that is even fresher now and features the massive multiplayer online games capabilities. In this game, you have to create or build an army of plants in a fantasy world where you can beat the zombies. 
Features
Plant VS Zombies let you fight against your enemies while weaving a strategy.

In this game, you can choose eleven different worlds and power-up your space when you increase your gaming strengths in order to fight against your enemies.
You can grow your lawn with solid planets in order to keep the zombies out.
Download App: Android and iPhone
---
Strategize, Attack and Retaliate with Best Clash of Kings Alternatives
There you were digging into similar games like Clash of Kings for Android and iPhone that let you lay strong strategies, fight the enemies and gain powers. Alongside the stunning graphics, you have got different worlds and characters to have around, giving you more options to make the most suitable pick. 
Which game do you find to be the best alternative to Clash of Kings? Tell us and share your views on this article in the comment section.
Jyotsana is a technical writer with a non-technical background. An eye of detail and a knack for writing helps her to write technology related content.Apart from writing, she is a coffee connoisseur and an aesthete who rejoices in poetry and music during leisure.
Subscribe to Our
Newsletter

and stay informed

Keep yourself updated with the latest technology and trends with TechPout.
Related Posts