To help you with the best Android TV apps we have created this list. Below you will find the must-have applications that can help you enhance the viewing experience.
Android TV is just like Smart TV which you can easily stream or use an application. The reason why Android Tv is getting popular is because of its capability to use applications for offering the best user experience. Though many users have bought Android Tv but they are missing out on the best application for it.
If you are one of them who is looking for apps for Android TV then this article will help you with the best apps as well as apk for Android TV. So without wasting time, let's take a look at the list.
Best Android TV Apps to Use in 2021
Below are the applications that you can use on your Android TV. irrespective of the brand you have you can still download and use these apps.
1. Sling TV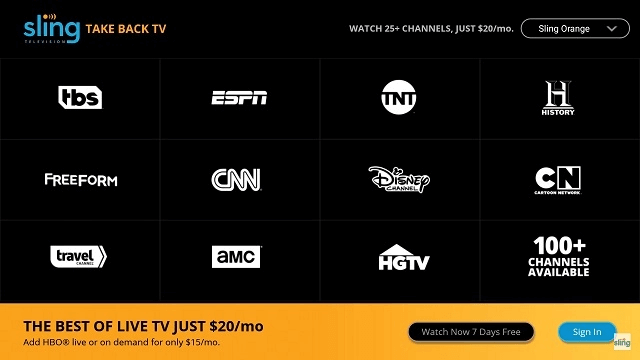 Sling TV is one of the best Android TV apps that you can use. This app offers a huge range of live TV channels. The list of channels includes various categories like sports, news, lifestyle, and many others. This is a great alternative to cable TV as you can watch anything you want on your Android Tv without even having a cable connection.
The app offers various channels like NFL, ESPN, The Food Network, BBC, CNBC, and many others. Though the app charges nothing for installation but if you wish to watch live Tv then you have to take the subscription which costs $20/ month.
Apart from the features the application is also very well designed. It won't take much time like other apps to change channels. You would feel like using an ordinary TV and switch channels easily. It also has cloud-based Digital Video Recording support.
---
2. Send Files to TV (SFTV)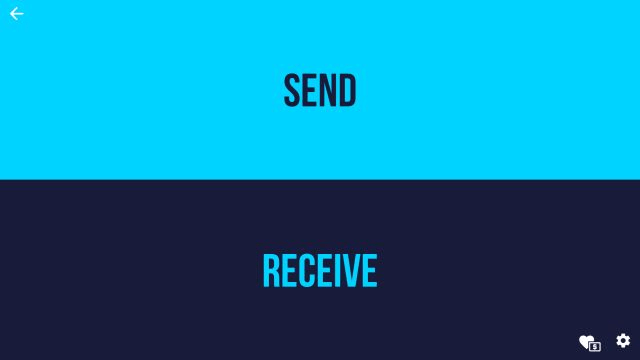 SFTV is another great app that you can choose for your Android TV. You must have felt the need to share files to your TV and for that instance, you can use this app. The app location lets you transfer files like images, videos, and music. The process of sharing files is very simple. All you need to do is select the devices and that's all, you don't need any wired connection for sharing and receiving them.
The thing which you need to consider is that both the device needs to have the app for a connection to share files. Other than this you also need to connect both the devices with the same Wi-Fi network.
The reason we have kept this application on the list of best apps for Android Tv is that it doesn't take much time in sharing files, you can easily just choose the device and share it within a few minutes. The time of file transfer depends on the number of files you are sharing but apart from that on average the app performs at a real fast speed. So if you are looking for an app that can help you with wireless transfer then this is the one for you.
Also Read: 14 Best Free Firestick Apps to Stream Movies, Sports, Live TV in 2021
---
3. Solid Explorer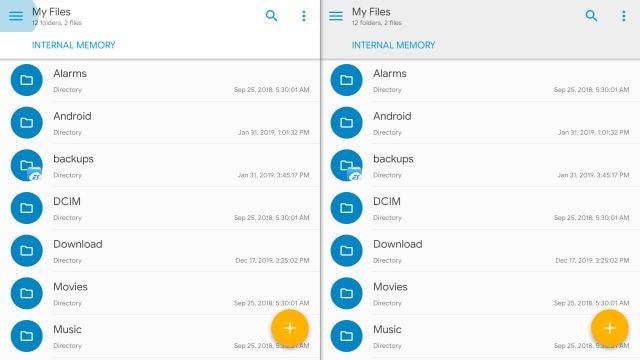 Next Android TV app on our list is Solid Explorer. The app took the right time to rise as it grew after the fall of ES File Explorer. The user loves its unique design and features that make their life easier.  It offers a two-pane layout which makes it very easy for the user to navigate and find files.
The application lets you manage your Android TV's storage. Using the application you can delete and uninstall the application which you don't want anymore. If you want you can even add your FTP server. All the offerings and easy-to-use interface of this application make it one of the best apps for Android TV.
---
4. Photo Gallery and Screensaver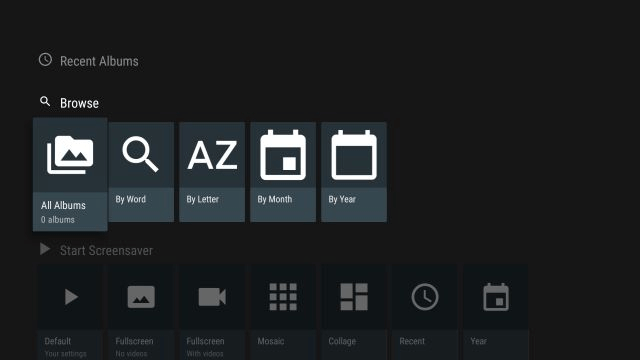 Photo Gallery and Screensaver is another great app and apk for Android TV that you can use in 2021. This is a very unique app as compared to the one we have listed above. It keeps the security of the user in mind which is it keeps on updating according to the new norms. Some users might feel the need for the feature but if it is hindering security and privacy then the developers will remove it.
Using the application you can set the ideal screensaver on your TV that you might love to watch. The best part is that the app is designed for the particular work which makes it the best app for Android TV.
Apart from the screensaver feature you can even add images, change the aspect ratio of the screen, apply transition effects and perform various other functions. You can even add your Google account and set photos from your account as a screensaver. These are the features that make it one of the best Android TV apps to use in 2021.
---
5. VLC
VLC media player is one of the most popular applications for video and image viewing. The app has been in the market for a long time now and has replaced the use of default applications. Here with your Android Tv too you can use it and have an amazing video viewing experience. This app supports all major video formats and can even playback videos encoded.
The app can even decode videos using HEVC H.265 codec. It moreover offers a very intuitive interface that can be adapted by anyone easily. The app smartly categorizes media into various categories like audio, videos, and others.
Apart from this, you can even control hardware acceleration with this app. Some of the Android TVs get this app pre-installed. If your Tv doesn't have this app then you can simply download the app or apk for Android TV. The best part about this app is it is available for free and it doesn't even have any in-app purchases.
Also Read: How To Install & Watch Twitch On Roku
---
6. Aptoide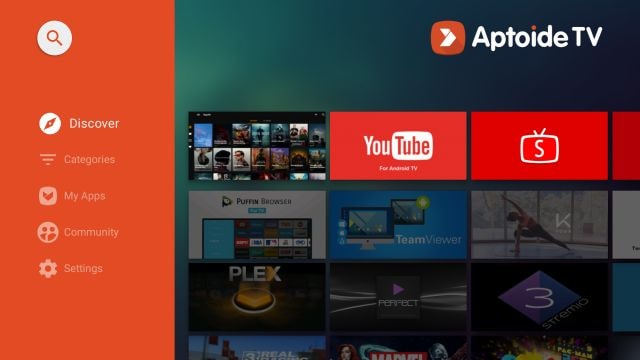 Aptoide is another great Android TV app as using this application you can use other Android apps. Irrespective of the place you are, you can still use all your favorite apps with Aptoide. This app is just like Google Play Store which lets you download various other applications for your device.
This app offers you all the apps even those which are not available on Play Store. The best part is that you don't have to worry about security and privacy as this application is directly supported by the developers and there are no middlemen involved.
This is a free application that will help you find all the required apps that are not even available on the Play Store. You can simply search or browse through the categories to find the ideal apps for Android TV.
---
7. Spotify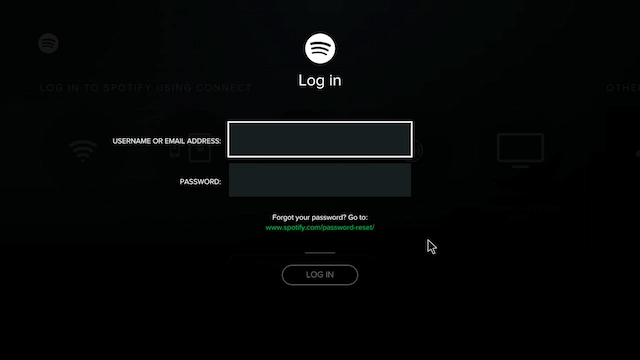 Spotify is one of the most popular applications in all OS, whether you are an Android, iOS, Windows, or Mac user you must have noticed this application and some of you might have even used it. The app is considered the best because of its music suggestions, it suggests the best music according to your previous searches and listening.
The app is also available for Android Tv so that you can easily listen to the music which you wanted to that too for free. This app for Android Tv has more than a million songs for you, now all you have to do is search for the music or playlist and you are good to go.
Some of the TV boxes even get this app pre-installed. If you don't have it then don't worry you can simply download the app or apk for Android TV. Though the application has ads interrupting the music, if you want to have an uninterrupted music listening experience then you can take the premium plan and enjoy unlimited skips and ad-free music.
---
8. Netflix
When it comes to the best video streaming app then Netflix has always topped the list. This app offers you TV series, movies, and everything you want to stay entertained. You can definitely use the Netflix app for Android TV and enjoy the best of all-time videos. The best part about this application is that it is available in almost every country.
The application interface is also very simple, it has many categories to help you find exactly what you are looking for. It offers a wide range of movies, TV series, and Netflix originals. Most of the Android TV get the application pre-installed.
The app does offer a free trial of 1 month but after that, you need to choose a plan. It offers various plans according to the requirements, you can choose and pay for the plan that you want and enjoy unlimited movies and series.
---
9. Haystack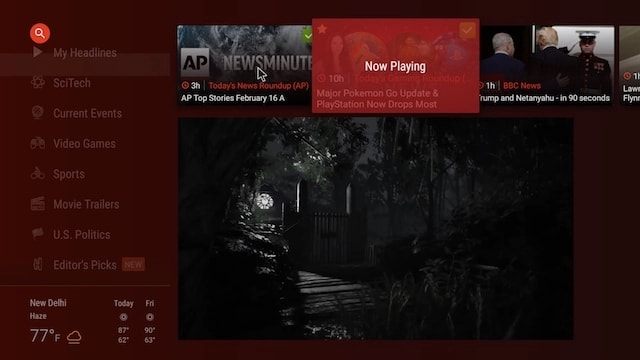 There are many new applications available for your Android Tv but that doesn't mean you will love each and every one of them. There are many users who are bored with the old interfaced new apps. If you are also one of those, then this app is the one for you. Haystack is considered as the best Android TV app to use.
The apps offer news on various topics like games, technology, science, politics, and current affairs. The best part about this application is that it offers a great user interface which actually is perfect for an Android TV. The developers have thought of Tv and then created this application which is why it is the best one to use.
It moreover uses the news from various sources including AP, CBS, BBC News, and many other big names in media. Apart from the news, you get to check the weather reports too. The weather section is at the bottom of the screen, so even if you wish to ignore it you can easily do that. All in all, this is the best app for Android TV for news.
---
10. Google Chrome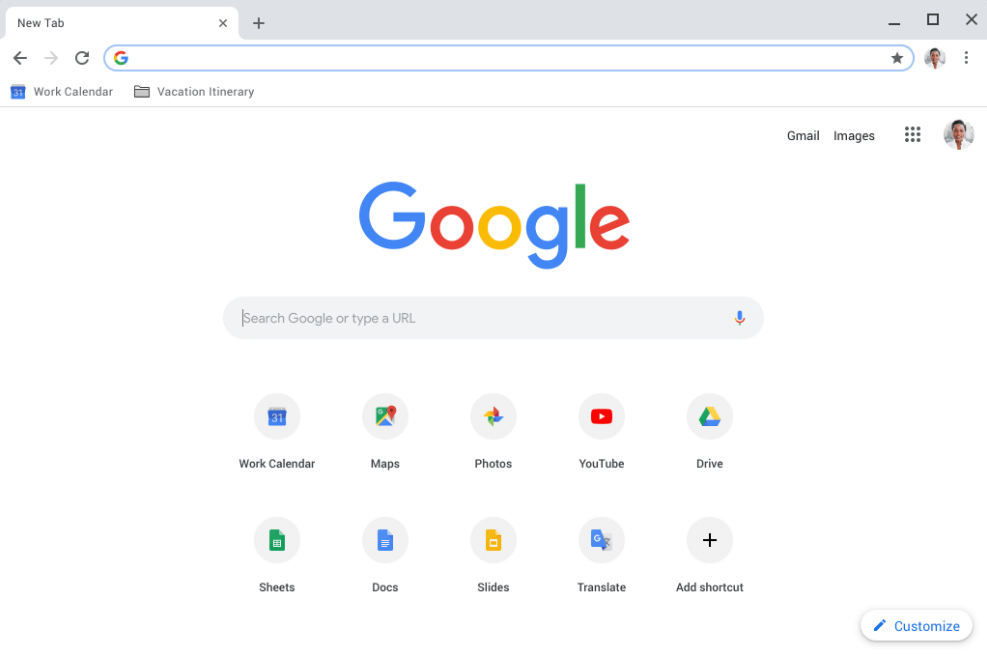 Google Chrome is a web browser that you can use to search for anything on the internet. Everyone must have used this browser before, but Android TV does not get this app pre-installed. Though you can install it just by installing other apps for Android TV.  If you want a web browser to fulfill all your internet needs then this is the best and there is no doubt about it.
However, you will install the Android application so you will get every option that is available on other devices. To download this application you might need to use a third-party app installer as it is not available on Android TV Google Play Store. This is a free-to-use browser, so we would recommend you to install it.
---
11. Google Drive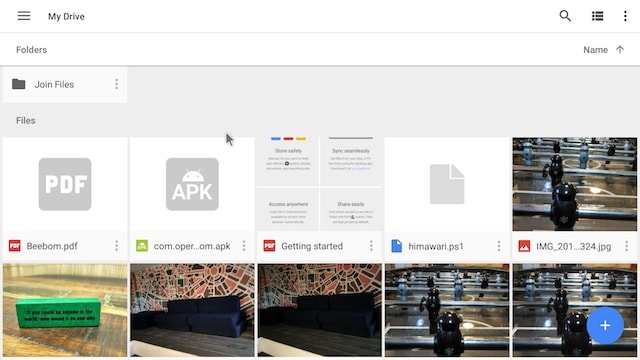 Google Drive is another great application from Google that will keep all your files safe. It is a cloud storage platform where you can store every file irrespective of its extension. All you need is a Gmail account and internet connection. Using the application you can view all your files stored on the cloud platform through your Android TV.
Though the application is not available on Play Store, you need to download it from a third party website or you can even download apk for Android TV.
Also Read: 7 Best Web Browsers for Your Roku device in 2021
---
12. Google Duo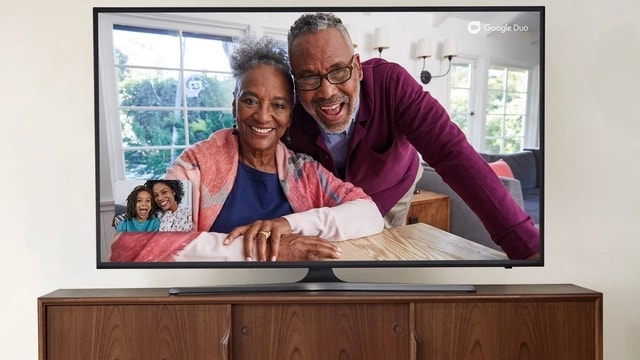 Google Duo is a video calling application that you can use on your Android TV and contact your friends, family, and even office colleagues. The app is absolutely free to use, you just have to download it and sign up with your number or your email id. The application is available on Play Store for downloading.
This is a great platform to talk and see your close ones. Instead of a small screen, you can enjoy calling on a bigger screen. Though the application as of now doesn't show incoming call notifications. Other than that it is the best Android TV app to use.
---
Conclusion: Best Apps For Android TV in 2021
Finding the best Android TV apps is not tough anymore as we have shared the 12 best options out of which you can choose to download the apps that suit your needs.  We have shared the apps from various categories. If we missed any you can write it down in the comments section and we will include them for you. Other than this if you face any difficulties while installing the apps for Android TV you can drop in your queries, our technical support team will help you with the issues.
Tanmay is a technical writer from the field of mass communication. He aims to communicate the best of the technology to the readers through his write ups. If not writing you can find him with his camera capturing nature and exploring the unexplored world.
Subscribe to Our
Newsletter

and stay informed

Keep yourself updated with the latest technology and trends with TechPout.
Related Posts