How to Fix League of Legends Unable to Connect to Server

Connection problems are a potential nuisance in any online game and can affect a great number of players. There have been instances of similar problems occurring in League of Legends as well. Don't worry you're not the only one feeling this way. Although the issue can be frustrating in the middle of the game, these are easily fixable. The following is a list of potential solutions to League of Legends unable to connect to server issues. So without any further ado, let us directly move to the solutions.
Fixes for League of 'Legends Unable to Connect to Server' Issue
The following section explains simple methods to resolve the League of Legends unable to connect to server issue. No need to apply all the solutions, simply move down the list until the problem is fixed.
Fix 1: Check League of Legends Server
Check the current condition of the League of Legends servers before attempting any troubleshooting options. If the server that you are going to connect to has an issue, you may easily switch into another server. This will prevent you from experiencing any difficulties with your connection.
Also Read: Unable to Connect to World Minecraft On Windows 10 [Solved]
---
Fix 2: Check Internet Connection
If you verified the status of League of Legends' servers and discovered that the servers are up, the next thing that you need to do is restart your internet connection. This strategy has worked for many users, as internet issues can easily end up in server issues while gaming.
If your personal computer or gaming console is not already connected to the internet, you will first need to do so. Unplug the router and wait for ten seconds. Unplug the beep and reconnect to the server. As the connection is established, restart your game.
However, if the League of Legends unable to connect to server issue persists, move to the next solution.
---
Fix 3: Replace Wireless Connection with Cable Connection
If you have already moved your laptop to an area that has a stronger Wi-Fi signal still having trouble connecting, you can try switching from a Wi-Fi connection to a cable connection. There is no denying the fact that a wired network is much more reliable than its wireless counterpart.
Although the Wireless connection can be an issue behind server errors but not in all cases. Hence if after switching to a wired connection the problem remains, move ahead with the further set of solutions.
Also Read: How to Fix Epic Games Launcher Not Working
---
Fix 4: Check if League of Legends is Restricted from Windows Firewall
It should not come as a surprise that there is a problem with the connection if League of Legends is blocked by the firewall. Therefore, you should check the settings of the firewall and ensure that the League of Legends unable to connect to server black screen error is fixed.
Follow the underlying steps to check if the game is restricted by the Windows Firewall.
Step 1: In order to open the Control Panel, you need to type "control panel" into the search box.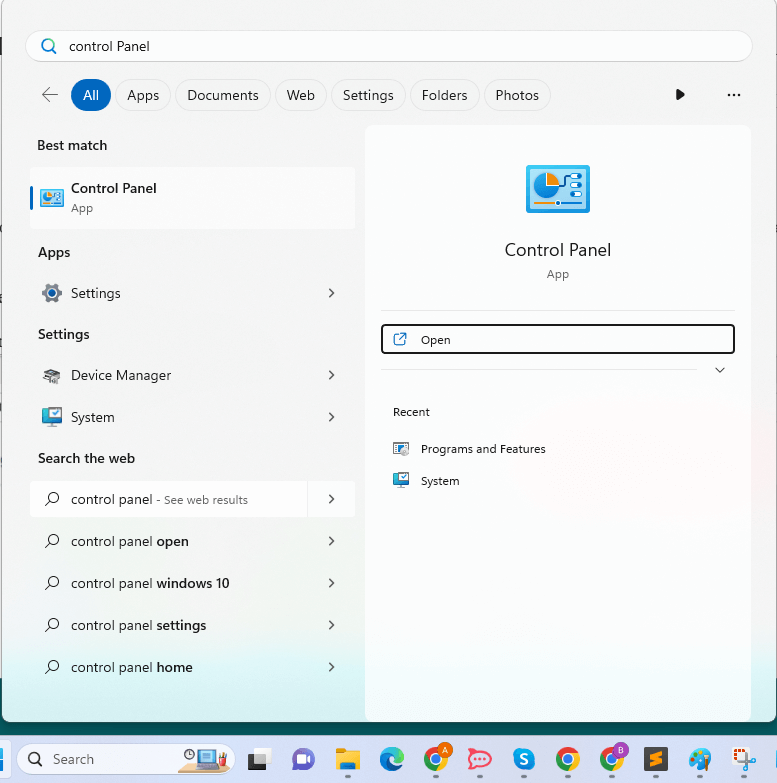 Step 2: In the Control Pane select the Large icon option from the View by dropdown list. Now click the Windows Defender Firewall icon.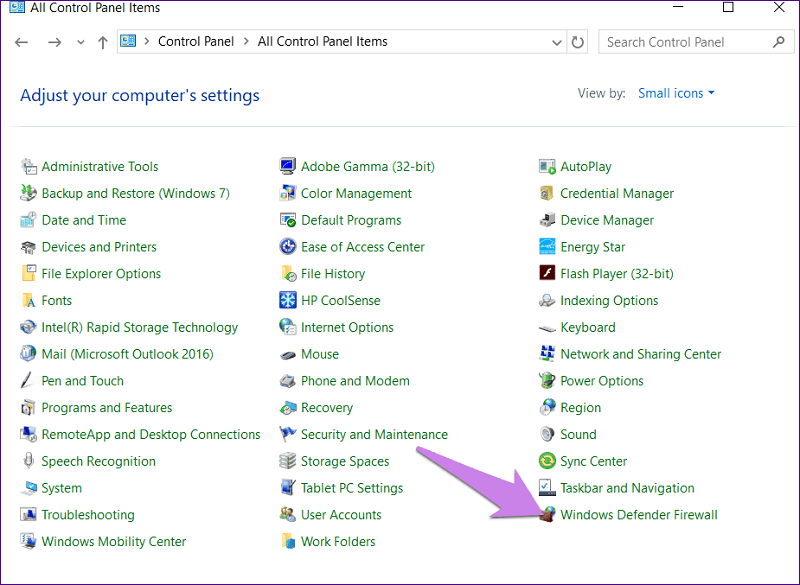 Step 3: Here click on the Allow an app or feature through Windows Defender Firewall tab from the left panel.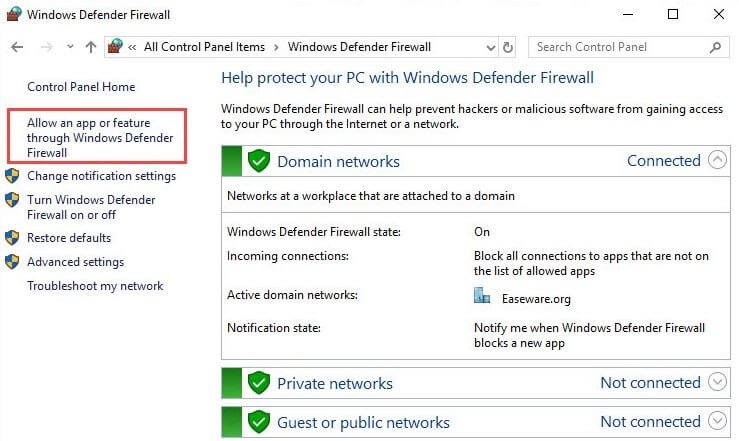 Step 4: Check that the LOL box is checked off. If this is not the case, click the option labeled Change settings, and then look for the LOL.
Note: If there are multiple entries for LOL, you should read through all of them. Make sure that the Private box as well as the Public box are checked.
Step 5: To determine whether the problem has been fixed or not, run League of Legends.
However, if League of Legends unable to connect to server please check your network connection issue is not fixed, try the next fix.
---
Fix 5: Turn off your Proxies and VPNs
Before you begin playing LOL, be sure that any virtual private networks (VPNs) or proxies in use. disabled. These are helpful tools to preserve your privacy while you are online; yet, they may also be contributing factors to the high ping you are experiencing.
The methods necessary to disconnect from your proxy server and VPN are listed below.
Step 1: To open the Settings window, you need to simultaneously press the Windows logo key and I on your keyboard.
Step 2: After that, select the Network and Internet option.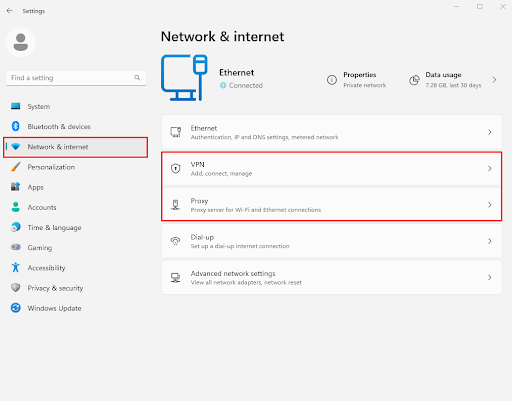 Step 3: Select Proxy from the menu on the left. To disable Automatically detect settings and Use setup script, turn off the toggles in those sections.
Step 4: If you are using a virtual private network (VPN), you must ensure that it is disconnected before continuing.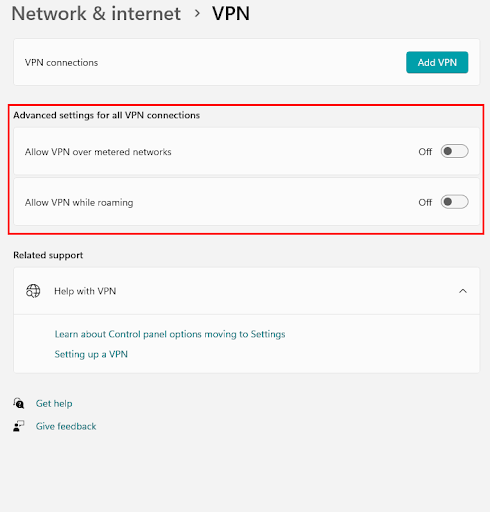 Step 5: Open up League of Legends and verify the connection to see if it's working properly.
If you have tried all of the solutions listed above and League of Legends unable to connect to server problem persists, simply read the next solution.
Also Read: How To Fix Windows 10 PC Restarting While Playing Games
---
Fix 6: Update Graphics Driver
The majority of the time, unforeseen gaming issues can be traced back to graphics drivers that have not been updated. And this may also be the case with League of Legends unable to connect to server black screen issues. As a consequence of this, it is of the utmost importance to make certain that the drivers for your graphics card are always up to date. This will eliminate any and all issues that are associated with drivers. The user has the option of keeping the drivers up to date manually or automatically on their device.
The manual method, on the other hand, can be complicated and time-consuming, especially for those who are just tech beginners. As a consequence of this, it is highly recommended that you make use of Bit Driver Updater. An automatic driver updater tool that can conduct out driver downloads automatically.
Utilizing Bit Driver Updater to Automatically Update Drivers:
Bit Driver Updater is an excellent choice for resolving issues related to drivers that may be hampering the performance of your device. It only takes a few simple mouse clicks to bring all of your drivers up to current. Apart from this, the tool also enables users to schedule driver updates, offers a Backup and Restore feature, and has WHQL-certified drivers. With the Pro version of the tool, you get 24*7 support assistance and a 60-day money-back guarantee.
Steps to Use Bit Driver Updater:
To learn how to utilize Bit Driver Updater to update outdated graphics drivers, follow the steps that are provided below.
Step 1: Download the Bit Driver Updater from the direct link below. Once done, To install the utility, double-click it, and then follow the on-screen instructions.

Step 2: Launch Bit Driver Updater and then give the driver updater application. If the automatic scanning does not start, choose the option to Scan Driver in order to start looking for outdated drivers.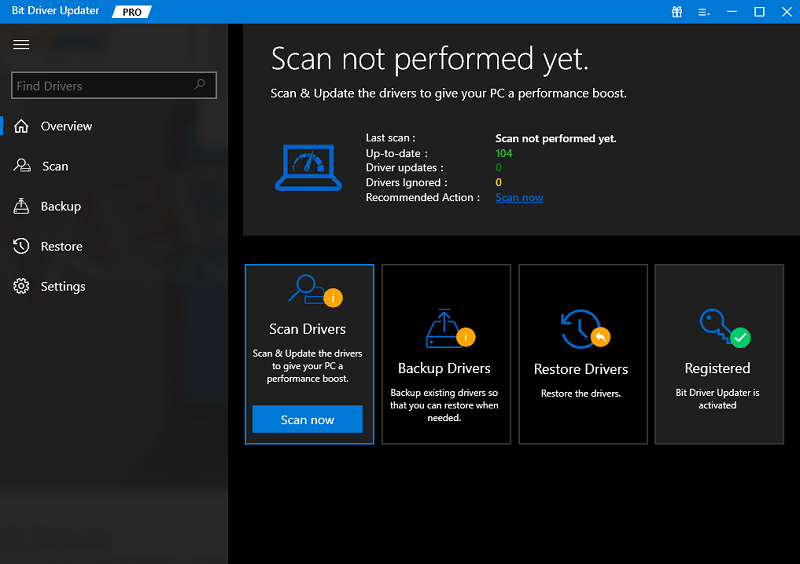 Step 3: Determine which graphics drivers are accountable for the crashing troubles you are experiencing in League of Legends.
Step 4: To update the driver, select it and then click the Update Now button that appears next to it.
Note: If you have the Pro version of Bit Driver updater you can use the Update All button to update any additional drivers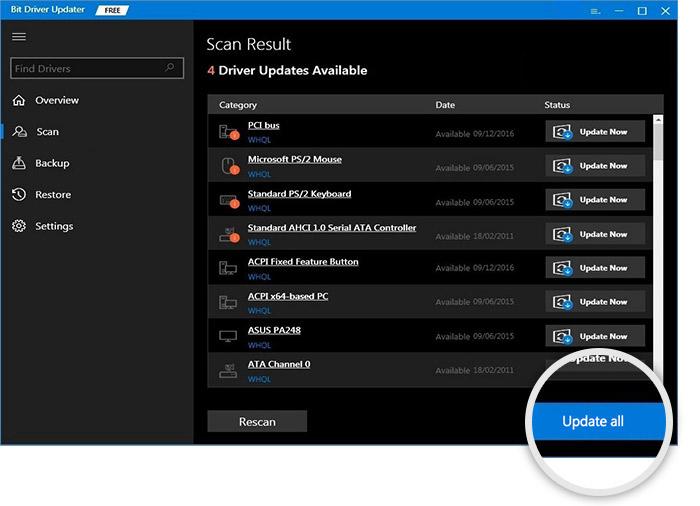 Step 5: Once the drivers are downloaded, launch the downloaded file and install it with the help of instructions on the screen.
Simply Restart your computer to apply the updated Graphics driver. Now launch the game and check if the League of Legends unable to connect to server issue is fixed. If not, try the next method to address server issues.
---
Fix 6: Turn off your Antivirus Program
It's possible that your antivirus program is preventing some of the features in LOL from loading. This in turn will end up in League of Legends unable to connect to the server please check your network connection error. To alter this issue, you can temporarily stop any antivirus software that was installed on your computer.
However, even if temporarily disabling your antivirus couldn't fix the server issue, move on to the next solution.
---
Fix 7: Reboot your Computer
Did you do everything that was mentioned above, but none of it was successful? You could try rebooting your computer.
You can perform a standard restart by holding down the button labeled "restart" on your computer for around thirty seconds to one minute. After the permitted amount of time has passed, restart your personal computer. Now check if the League of Legends unable to connect to server issue is fixed.
Also Read: How to Run Old Games on your Modern PC
---
League of Legends Unable to Connect to Server: FIXED
Hopefully, the solutions presented above were sufficient to fix the League of Legends unable to connect to server issues. To prevent any troubles with your gaming experience, check that the drivers for your graphics card are up to date. Applying the methods that are provided can help you save time. In addition, if you believe that we have overlooked any of the methods that have been successful for you, please let us know.
However, if you still have any questions or recommendations, please jot them down in the box provided below. Subscribe to our blog for additional troubleshooting advice and instructional tutorials.
Akshara is an Engineer turned Technical Writer. She is a tech reader who aims to deliver the best of her knowledge to the readers without complicating it. If not writing you can find her in the kitchen, because no place serves the good tea.
Subscribe to Our
Newsletter

and stay informed

Keep yourself updated with the latest technology and trends with TechPout.
Related Posts