Top 12 Hidden Features Of MacBook You Should Know

Some hidden Mac tricks can bail you out of complicated situations like replacing a folder even if you do not want to replace it. Therefore, you may continue reading this article to know about them. 
There is so much more to your Mac than what meets the eye. Your productivity and efficiency will be at another level if you know the hidden features of the MacBook present in some discreet corners.
Hence, this article brings to light the best-hidden features that help you make the most of your Mac.
We discovered Mac's hidden features when exploring our newly purchased Mac (we had used Mac in the past too). Then, we realized these tricks are extremely useful for both Mac fans and first-time Mac users.
Thus, without making you wait for long, let us dig deeper into the cool Mac features to make your life easier.
Hidden Features of MacBook to Enhance Productivity and Efficiency
In our opinion, we should try the following lesser-known or perhaps hidden Mac features and tricks to work more efficiently and productively.
1. Folder merging

Suppose you have two folders with identical names, but you don't want to replace any of them. Now, what's the solution? Well, you may simply merge these folders. Yes, folder merging is one of the hidden features of the MacBook.
You can hold the option button and try dragging the folder to get a merge option that merges both original and destination folders into a single folder.
Now, what if you wish to merge two folders having different names? There are hidden Mac tricks to do that as well. You need to launch both folders, edit, select all, drag the chosen items from the main folder to the second one, choose an option from "keep both"(adds "copy" to both filenames), "stop" (moves the remaining items while keeping the duplicates in the first folder), and "replace" (replaces the moved items in the second folder).
Also Read: Best Mac Disk Space Analyzer
---
2. Addition of media player to Mac's menu bar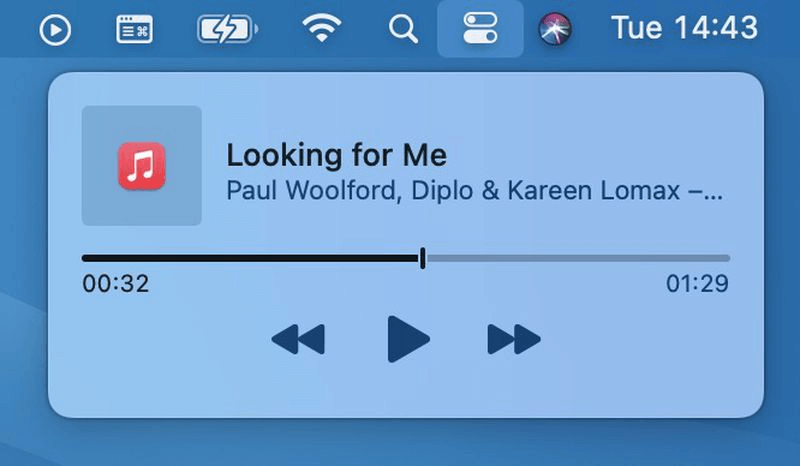 Music is our best friend that helps us concentrate on some task without getting bored. You might often play a few soothing tunes when performing tasks like composing long reports. All goes perfectly until you need to pause your work for controlling the media playback. You don't have to switch between the audio's source and your work with this one of the best hidden Mac features.
You can pin the media player to the menu bar of your Mac for easy pause, play, or other adjustments to your media. All you have to do is, navigate to the System Preferences, choose Dock & Menu Bar, select Now Playing, and checkmark the option to Show in Menu Bar.
---
3. Signature creation

Signing documents on Mac always felt like a hassle, right? But, it has now become one of the easiest things to do with the hidden features of Mac. To add a signature, you need to open the document preview, go to the annotations toolbar, choose the signature option, create a signature from built-in iSight, and follow the on-screen wizard to sign your document. Isn't it so simple? Well, it really is.
---
4. Convert text to speech

Does your work involve quite a lot of typing? We understand it might become tiring at times to type continuously. And perhaps your Mac knows it too. Hence, speech-to-text conversion is among the best hidden Mac tricks we have experienced so far.
With this option on MacBook, you can make your voice do all the typing you need. To type with your voice, press the function key (fn) twice, choose to start dictation, start speaking, and press the function (fn) key again to convert your speech into text.
Also Read: Best Image Viewer for Mac
---
5. Trigger events with hot corners
What's more exciting than clicking the screen's corner to perform tasks like screensaver disabling, and application launching instantly? Well, we found the hot corners to be one of the most helpful and interesting hidden Mac tricks.
Moreover, you can enable hot corners quite easily. Simply, go to the System Preferences, select Desktop & Screen Savers, choose the Screen Saver tab, and then pick Hot Corners.
---
6. New desktop creation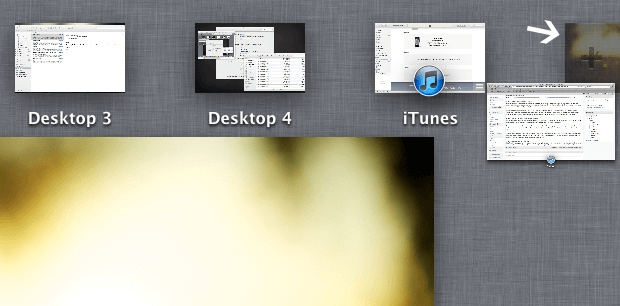 The new macOS Lion has a very cool Mission Control that lets you create a new desktop pretty easily. To get an additional desktop with this part of the best-hidden features of the MacBook, hover your mouse over the Mission Control to get a "+" tab, drag and drop windows you wish to move to the new desktop to this "+" tab.
In our opinion, it is among the best-hidden features we have on Mac to keep our work and personal space on the computer more organized and separate.
---
7. Deletion of apps via Launchpad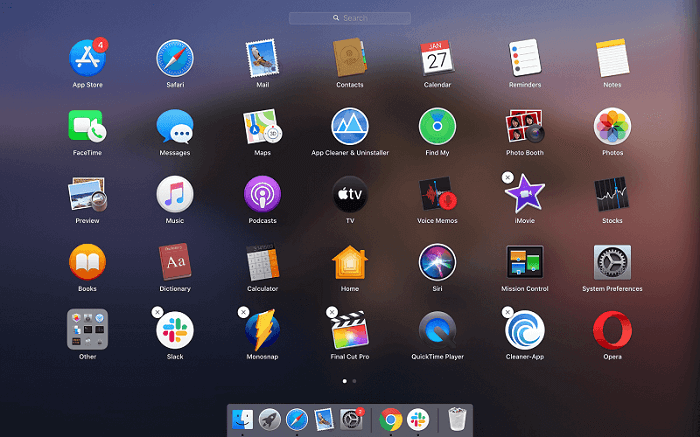 Storage issues and Macs seem to have found their soulmate in each other. What we mean is, most often users complain about having little or no room left on their Mac to keep crucial files and applications. In such a situation, deleting the old and unused apps is the way to declutter the device. However, sometimes it is not the easiest thing to do.
Therefore, the Launchpad has one of the most useful hidden Mac tricks to let you space-hogging applications effortlessly. You need to follow a few simple steps to delete apps through Launchpad.
You are required to access the Launchpad, press and hold the option key to enter the wiggle mode and click on the cross symbol to get rid of the apps you do not want. Reminds you of iOS, right? Well, we also thought the same when using this feature.
---
8. Automatic word completion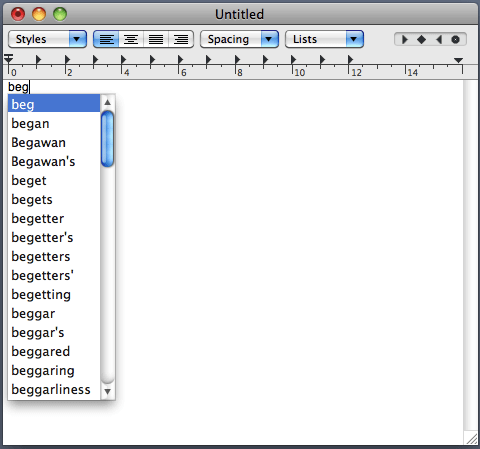 We use this one of the coolest hidden features of the MacBook just so much! It helps save a lot of time and effort. Moreover, if you are unsure about how a particular word is spelled, it helps you spell it correctly.
If you wish to complete words automatically when typing something, you may use the F5 or Options key in combination with Escape to get a list of all spellings of the word you are writing on the screen. Then, you can choose from the suggested word spellings.
Also Read: Best Uninstaller for Mac to Completely Remove
---
9. Shortcut for emoji keyboard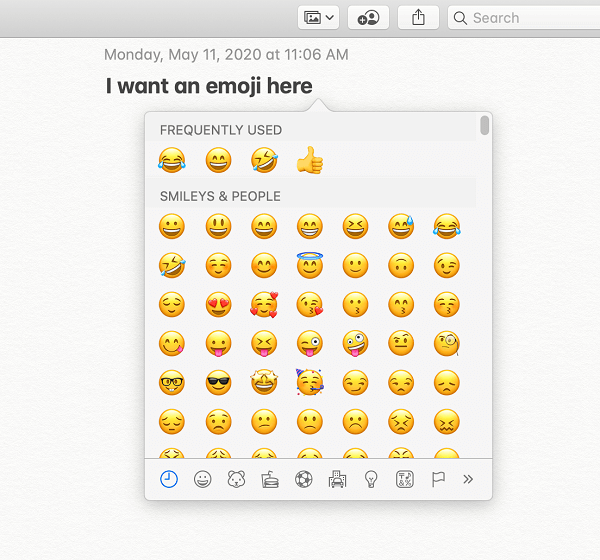 Emojis spark up any boring conversation. However, finding the correct emoji quickly at the right time is not as easy as it seems. Therefore, Mac has hidden tricks to add an emoji keyboard shortcut for your convenience.
To add the emoji shortcut, click on any text box and apply the CTL+CMD+SPACEBAR command on your keyboard.
---
10. Meme creation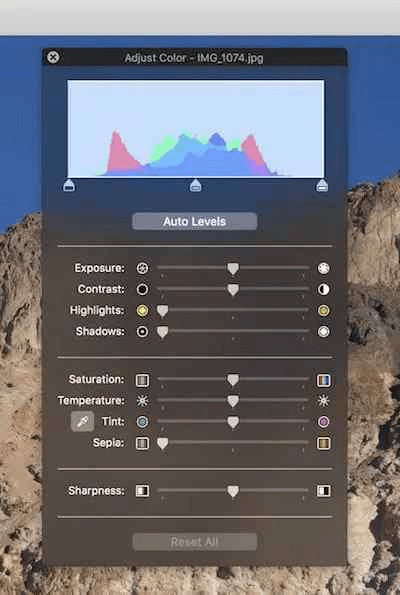 Memes make people smile. They are quite trending these days all over the web and social media applications. You can also become a meme creator with the best-hidden features of the MacBook.
It is an effortless way to create memes on Mac. You can do it simply by opening an image (the one you want to convert into a meme), launching the Markup tool, and adding text on the top of the picture.
After adding the text, you can convert its typeface into impact to get that feel of a meme (you can even adjust the color and other settings). Once you have created the meme, you can save/export it to the desired format.
---
11. Quick access to files and folders via the dock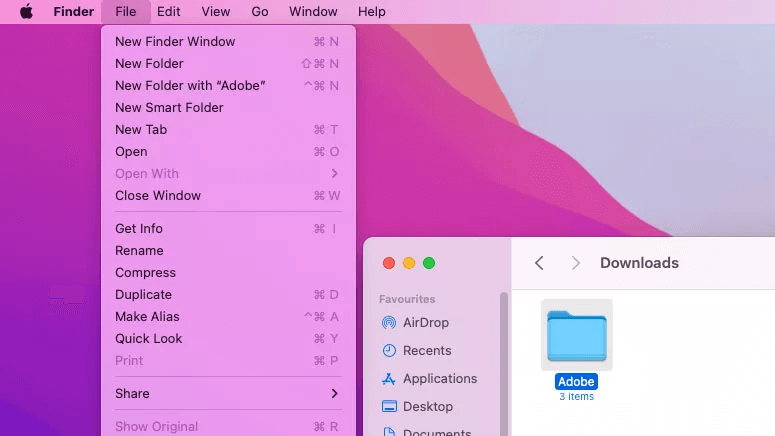 It often happens that you need to access a particular file or folder as quickly as possible. In such a situation, this one of the hidden Mac tricks may come in handy. You can pin your most frequently used files and folders to the dock for quick access.
Pinning the files/folders to the dock does not need much effort. You can go to the desired file or folder's location, click on it, select the file option from the top menu, hold the keyboard's shift key, and choose the add to dock option.
Another option is to use the keyboard shortcut Ctrl+Cmd+Shift+T to pin the needed files or folders to the dock.
---
12. Do not disturb toggle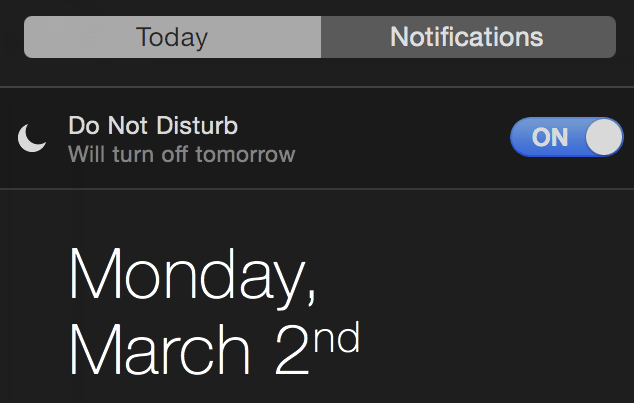 When concentrating on any crucial task, you may not want to get any message notification inviting you to some fun party. You might wish to turn off all notifications to keep your focus intact. But the process to disable them seems so tiring, right?
Well, it takes a lot of time to disable notifications until you use these hidden features of the MacBook to deactivate them. These tricks allow you to turn off alerts by toggling on the Do Not Disturb mode on Mac.
Also Read: 10 Best Free Scanning Software For Mac
---
Concluding the Coolest Hidden Features of MacBook
This article walked you through various hidden Mac tricks and features that you may find highly useful. We often use almost all the above-mentioned tools.
If you wish to add something to our list or have something to talk about, you may share your thoughts via the comments section. Moreover, we will be pleased to know which of these hidden Mac features you tried and your experience with them.
Lastly, we hope you liked our work in this write-up. We will be back after a few moments with some interesting tech stories. Until then, you may go through other posts on this blog to become more familiar with how technology works.
Niharika is a passionate soul who finds immense satisfaction in putting all her thoughts in writing. Being a technology enthusiast, she loves learning new things about tech and making everyone technologically literate through her articles. When not composing tech articles, you can find her bringing characters to life in her fictional stories, reading something intriguing, or spending time with her near and dear ones.
Subscribe to Our
Newsletter

and stay informed

Keep yourself updated with the latest technology and trends with TechPout.
Related Posts