If you are looking for games like Overwatch, then this article will help you by making the search simpler. we have curated a list of overwatch alternatives that have similar or better gameplay.
If you are tired of playing the same game regularly then worry not this is human nature. Humans are made to perform different activities and activities which interest them. You might have loved playing Overwatch but then you can't play the game for your whole life.
To help you with the games which you can try in place of Overwatch, we have listed some of the best games to try. These games have similar gameplay but with better features and additional offerings. Keep reading to find the best games like Overwatch free.
Top 10 Best Games Like Overwatch in 2021
Here is the list of games which has similar or better features than the Overwatch game.
1. Paladins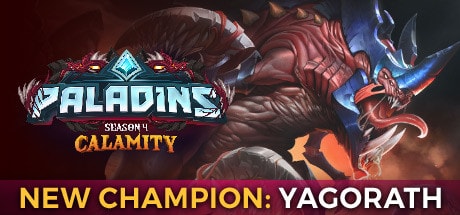 Compatible with: PC, Xbox One, PS4
In the list of games like Overwatch, we have Paladins. The game is very famous among gamers and it offers very similar gameplay to Overwatch. It is a first-person shooter game mixed with MOBA features. In this game, you get cards to customize your characters. It might get confusing if you are playing this game for the first time, but eventually, you will get used to it.
The game offers a variety of characters that you can choose from, the list includes Sharpshooting humans, mech-riding goblins, jetpack-clad dragons, and mystical elves. Every character or champion has their unique abilities and style which you need to learn while playing the game.
For the ones who like running and fighting with the enemies, this game can be the one for you. The game offers a larger map as compared to Overwatch.
---
2. Team Fortress 2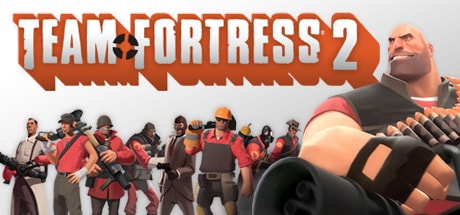 Compatible with:  PC, Xbox 360, PS3
Team Fortress 2 is one of the games similar to Overwatch. You can switch between the games and will feel nothing has changed. Not just the gameplay but the characters are also similar. The game has a huge community already as the game is very famous among gamers.
It is a team game where you need to have teammates on the same level to defeat the enemies. Whatever playstyle you like, you can pick the character depending on your preference. Every character has a very unique playstyle. All the gamers who are looking for games better than Overwatch can try this game and play with the teammates.
Also Read: 10+ Farming Games Like Harvest Moon for PC in 2021
---
3. BRINK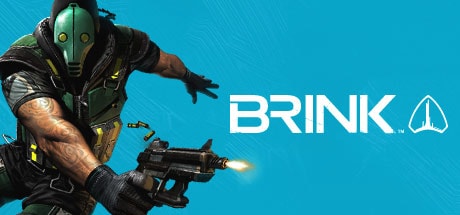 Compatible with: PC, Xbox 360, PS3
Next in the list of games like Overwatch, we have Brink. It is a first-person shooting game just like Bethesda. You and your friends can play this game and have fun, moreover, you can even choose the mode and strength. The online server of the game can hold up to 16 players and offers game modes like co-op or against others.
You can choose your character out of the four characters in the game. The list of characters includes Soldier, Medic, Engineer, and Operative. Every character has different gameplay and unique skill sets which you can use. Other than this you can buy special powers for the character and use them while playing. Overall, the game can be considered as one of the best Overwatch alternative games which you can try.
---
4. Battleborn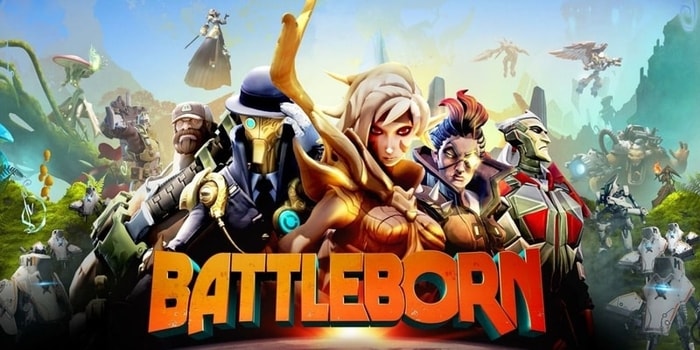 Compatible with: PC, PS4, Xbox One
Another first-person shooting game that requires you to make a strategy with the teammates to kill the opponents. Every character in the game has a very unique playstyle and skills, you can create a team of all different characters and then make a strategy to use every character's power in a way that the opponent could not expect.
Battleborn is one of the games like Overwatch as it offers a multiplayer mode. Other than this mode the game has a single-player mode with better standard MOBA elements. The games might seem similar to Overwatch but after playing the games it is clear that the game is better than Overwatch. If you consider a list of games like Overwatch free, then this game will be on the top of the list without any doubt.
Also Read: 27 Best Online Games For PC (Free & Paid) In 2021
---
5. Blacklight: Retribution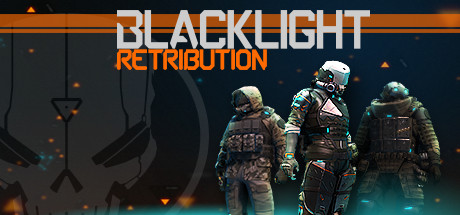 Compatible with:  PC
Another great game in the list of games similar to Overwatch, Blacklight is a game based on futuristic graphics and customizable characters. You get a lot of weapons to choose from and a lot of options to change your character the way you prefer.
The game has multiple styles to offer but you need to learn in the beginning by using the single playstyle. It has a very exciting gameplay with a lot of features to discover.
---
6. Dirty Bomb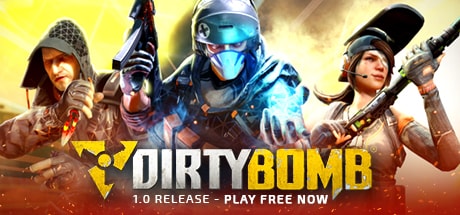 Compatible with: PC
Dirty Bomb is also a first-person shooter game similar to Overwatch. We have taken this game in the list of games like Overwatch because it has very similar gameplay and style. You need to complete certain tasks as a team to proceed further in the game.
The game character is named Mercs, you can choose the powers which you wish to have in your character. It is a slow-paced game if you compare it with Overwatch. Overall the game has very mature gameplay and graphics supported with better language.
Also Read: How To Play Snap Games on Snapchat
---
7. WarFrame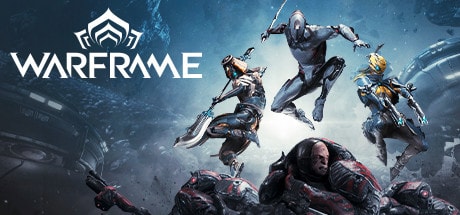 Compatible with: PC, Xbox One, PS4
WarFrame is another Overwatch alternative that you can play. This game is about bringing stability to the world, the soldiers in the game fight with the enemies for making the world stable. If you are looking for an alternative or games like Overwatch then this game will interest you, it will offer you a completely different experience.
Though the gameplay is very similar to Overwatch, the colors are dull according to the theme. You need to have a tough team to defeat the opponent and bring stability.
---
8. Plants vs Zombies: Garden Warfare 2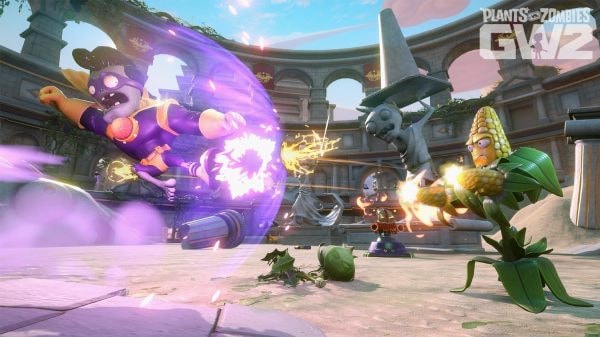 Compatible with: PC Xbox One, PS4
The game seems like school kids shooting game but in reality, it is a lot more fun to play. You need to use plants and the power of plants to kill the zombies. You need to prepare a strategy, bring out the best plants before the zombies enter, all in all, the game offers everything you need in a shooting game.
For all the ones who wish to change from Overwatch to a light-hearted shooting game, this game can be the ideal pick. Though you need to purchase the game to experience the unique gameplay.
Also Read: 10 Best Fire Emblem Games From Nintendo
---
9. Tribes Ascend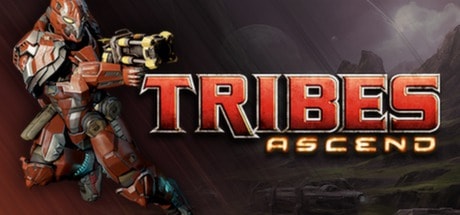 Compatible with: PC
If you have a slow PC then use a gaming performance booster for this game because this a very fast-paced game where if you lag you are gone. Tribes Ascend is a deep-classed, fast-paced shooting game. The graphics and gameplay would remind you of Halo.
It is a very exciting game with futuristic weapons and mechanics. You need to be very fast while attacking or defending the fire. You can use different armors for better protection. Be sure while choosing the fights as it can bring up unexpected twists. This is a great game in the list of games like Overwatch, worth a try.
---
10. Gotham City Impostors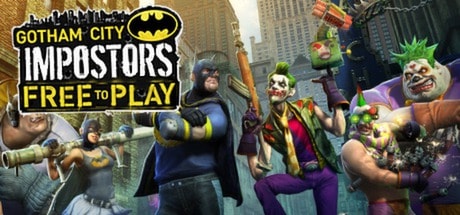 Compatible with: PC, PSP, Xbox 360, PS3
Gotham City Imposters is an ideal game for all Batman fans. In the game, you are accompanied by other batman fans who wish to kill the joker fans. You don't get the powers of batman but still, the game is a lot more fun than the weapons.
Every character uses different weapons to outplay enemies. Unlike other shooting games, here you get homemade weapons along with other weapons. You can choose to have the weapon which you like. The game is a fast-paced action game having funny characters. You can try this game like overwatch for fun.
---
Concluding the List of Best Games Like Overwatch
To end your search for games like Overwatch, we have listed the 10 best games that you can try in place of Overwatch. Every game has different gameplay and offerings but has some similarities with Overwatch. We hope that you would find the Overwatch alternative from the list. If you have any suggestions for the list, please write them down in the comment section below.
Tanmay is a technical writer from the field of mass communication. He aims to communicate the best of the technology to the readers through his write ups. If not writing you can find him with his camera capturing nature and exploring the unexplored world.
Subscribe to Our
Newsletter

and stay informed

Keep yourself updated with the latest technology and trends with TechPout.
Related Posts