16 Best Games Like Roblox | Roblox Alternatives to Play in 2021
Published Date :
Apr 06, 2021

Searching for the fun building block games like Roblox? Then, we got you covered. In this write-up, we have showcased the best alternatives to Roblox game that you can play in 2021!
Tell us, why do we play games? The clear answer is to take out the creativity within our inner shell. Gaming is all about allowing the users to be more creative and helping them to open the window of their creative minds. When one thinks to play the game, it is worth noting that gamers only show their interest in the game that offers full freedom, enough tools, and depth. One such game is Roblox that lets you do exactly the same. Since 2005, Roblox has been offering its gamers all the essential tools which let them create their own game inside a game and share the game with the community.
Despite offering all the required tools, Roblox is not adequate to let your creative wings flying, therefore, we have created a list of leading Roblox alternatives that give similar type freedom, tools that let you test your creative level and allows you to design your own gaming realm.
List of 16 Best Games like Roblox in 2021
Here at TechPout, we have shortlisted the best Roblox alternatives to give wings to your creativity and let them fly like a bird. Let's know more about them in detail below!
1. KoGaMa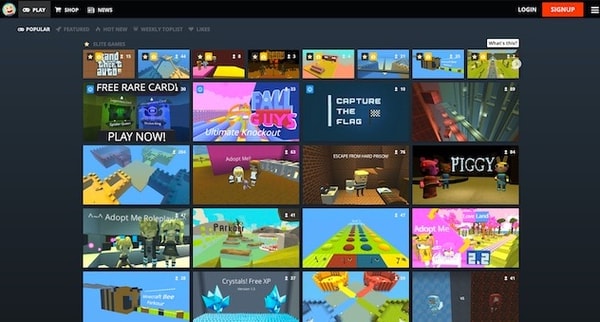 Very much like Roblox, KoGaMa is an open-ended game that allows you to create and construct different kinds of games and levels. Not only create, but the game lets you share and play them with your friends. Players can use the terrain and logic for creating their own gaming experience. On KoGaMa, you can be able to create and publish your own games. All levels of gamers surely find numerous new and attractive games every day. KoGaMa is one of the best games like Roblox which you can count on.
---
2. Minecraft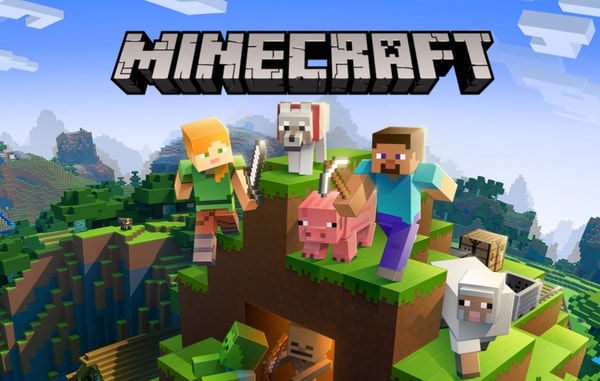 Minecraft, one of the most popular games in the genre of the world-building sandbox. Along with it, the game is the most played title across the world. Minecraft is one of the biggest communities presently that regularly amazed its players by updating the new games, latest updates, and distinct ways to play the game.
The game not only lets you access the resources endlessly to build the wonderful fields but also lets you explore, craft and warfare to manage the strength. Moreover, Minecraft also lets the players form and share distinct maps to game-play by offering multiplayer layers. These different maps help you to approach the Minecraft world differently.
Also Read: 10+ Farming Games Like Harvest Moon for PC in 2021
---
3. Minetest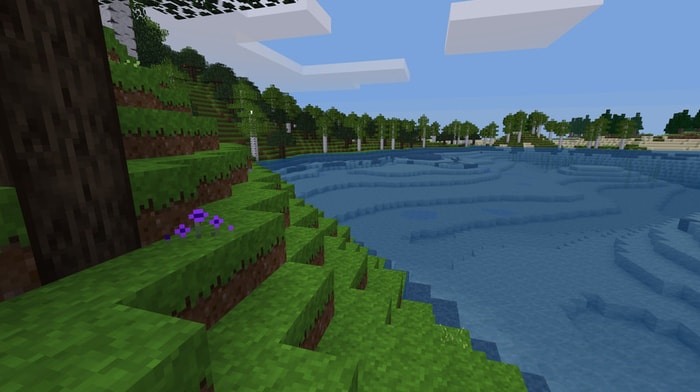 Yet another game like Roblox is – MineTest. It is the best open-source voxel game engine that lets you play the game with the available mods, or permits you to create your virtual realm and play with your friends. You can play the MineTest on Windows, Linux, macOS, OpenBSD, FreeBSD, and Android.
The game has full multiplayer support that means you can play the game with your dozens of friends online. The game has huge maps that are 62000*62000 blocks in the domain. Some classic texture packs allow you to mod the look. Plus, it is equipped with automatic map-generators that build maps automatically depending on set parameters.
---
4. Terraria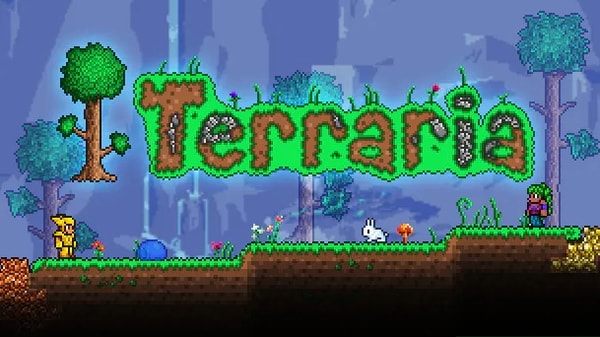 For gamers who like to enjoy the retro world, Terraria is the one that you should try. Numerous monsters will try to prevent you from starting mining and scavenging, but somehow you have to manage to fight them off and save your world. One of the best things about this game that attracts numerous gamers is – its hugeness.
The game is so immense that you can spend months traveling the game and having adventures too. It is the perfect combination of action-packed games and sandbox machinists. Quite a few avid gamers prefer Terraria instead of Roblox and Minecraft including us too.
Also Read: 17 Best Game Boosters and Optimizers for Windows PC in 2021
---
5. Rising World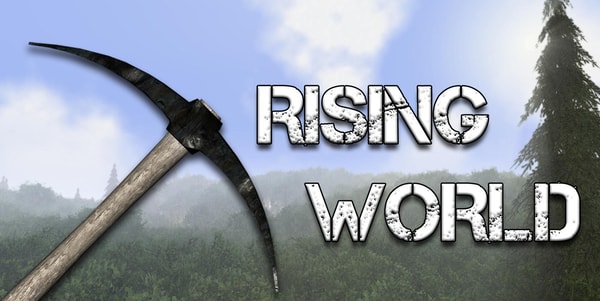 Rising World is a little bit different from other games on this list. The graphics of the game are not based on the usual block theme. In this game, the things look more natural and real, which creates a more true-to-life ambiance. In the forest of the game, you can create tools for winning challenges and keep on driving towards the huger and excellent technology. Endurance in this sandbox game is amazingly joyful, especially when you do so with your buddies online. In sum, if you are searching for a more vivid game than Roblox, then you can surely bet on Rising World. It is one of the best Roblox alternatives that you can consider.
---
6. Wurm Unlimited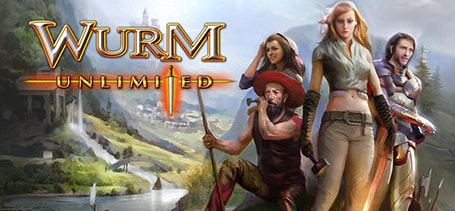 Now, here comes one of the deepest and real feature-packed sandbox games i.e., Wurm Unlimited. It is the standalone variant of Wurm Online, a fantasy sandbox MMORPG. Lives up to its name, the game gives complete liberty to the players to customize their gameplay. Players are in the administration of the server management in the game, and it offers them the chance to set specific design skill profit rates, action pace, monster tally, etc.
Just like other MMORPGs, Wurm Unlimited also permits players to do everything from gathering the materials, from framing the world around them to construct their own houses in a game. Apart from this, the game provides both PvE and PvP adventures, in a wonderful setting that can be modified according to your requirements.
Also Read: 27 Best Online Games For PC (Free & Paid) In 2021
---
 7. Creativerse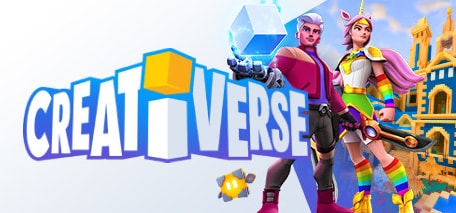 Creativerse is yet another excellent sandbox survival game that is available for Windows OS and macOS platforms. Plus, it is a free-to-play block-building game. The games offer specialized tools that take the thought of block-based realms to the next level. Moreover, the game offers a remarkable amount of details.
With the Creativerse, you can build a private world with your friends. In addition to this, the game also allows you to play on public servers so you can make new friends. As its name suggests, with this powerful game you can be a marvel creator. The game gives you an hour of fun absolutely free, so what are you waiting for, join the club of millions of users around the world who choose Creativerse.
---
8. Blockland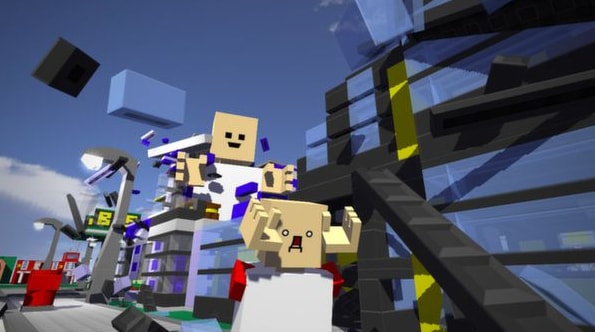 Next on this rundown is Blockland, one of the best Roblox alternatives that give you full freedom to design your world according to your preferences. Since 2004, Blockland has entertained us with its exceptional abilities to create a virtual world. Moreover, the game lets you create mini or full games inside the platform.
The game allows you to create the basic interactive objects that work when you construct a rocket launcher or switches the lights. Doesn't it sound pretty cool? These are the approaches that make Blockland a successful game and top-notch preference of the millions of players across the globe. And, it deserves to be on your list when you are searching for Roblox like games.
Also Read: 13 Best Game Recording Software for Windows PC
---
 9. Animal Jam
For almost 11 years, Animal Jam has been positioned as the most lovable game by the kids. The game was released by WildWorks in 2010 for kids who cherished animals. Since then, Animal Jam has pushed the boundaries from the web to mobile applications that let the kids enjoy the game from anywhere at any time. It is one of the safest and thrilling games for children.
Despite the breakthrough success and popularity, the intention of the Animal Jam has been the same i.e, to motivate the kids to discover the natural world around them and protect it from the dungeons, and spoilers. Animal Jam provides high online security that ensures the safety of the kids.
---
10. Trove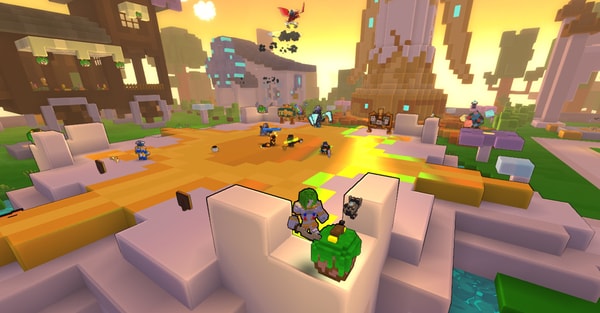 Want to get full enjoyment within a single game? Then, you should try Trove. In Trove, you need to show yourself by proceeding through diverse worlds. In this list of games like Roblox, Trove is one that gives you a Roblox-like gaming experience. In addition to this, the games give players the opportunity to build their own homes.
Moreover, it consists of multiple realms to discover and experience real-time adventures. But, it is worth noting that the game has customized characters and in-game purchases. Trove has distinct rows and has a specialty that lets the players enhance and change their gameplay. Plus, the game is absolutely free to play and available for Windows, Xbox One, PS4, and Mac platforms.
Also Read: 20 Best Free PC Games in 2021
---
11. Boundless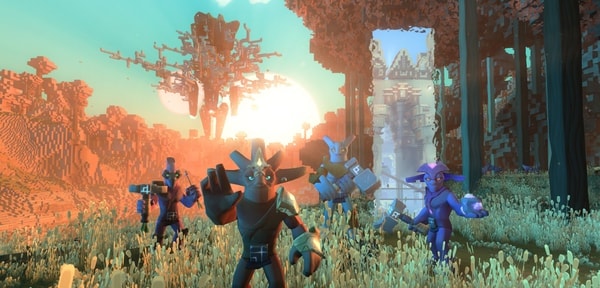 Just like its name sounds, Boundless lets you explore an immense universe of associated realms. It puts you within an antagonistic alien world. It lets you create an empire with friends. In order to receive gifts and special information, you need to navigate the terrain and communicate with the first or third-person view.
These special pieces of information and gifts take you towards the world of crafting, which can eventually help you create a complete city. Endure the components as you grow your crafting abilities. In case, if you want to try it with a group, then you can do so, as it supports the immense online multiplayer games. So, there is no doubt that you can't make it your own. With Boundless, you can go beyond the boundaries and survive.
---
 12. LEGO Worlds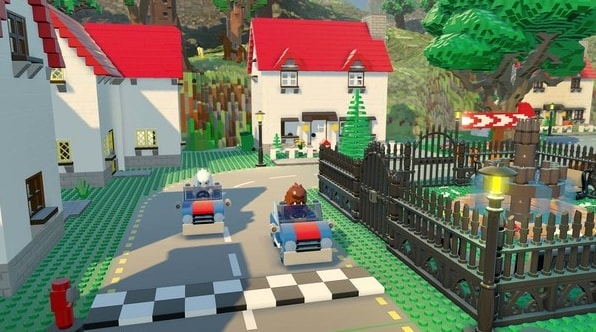 If you are a die-hard Lego fan, and always craved to access the unlimited number of blocks so that you can be able to create your own Lego universe. Then, you should definitely try Lego Worlds. Lego Worlds is a sandbox-based game that allows you to build a realm using Lego attributes online.
The sandbox mode available in Lego Worlds gives you the best sandbox experiences. If you like to play sandbox or block games like Roblox, then Lego Worlds is the best bet for you. You can play Lego Worlds on Playstation 4, Nintendo Switch, Xbox One, and Windows.
Also Read: How to Play PlayStation Games on Your PC
---
13. Garry's Mod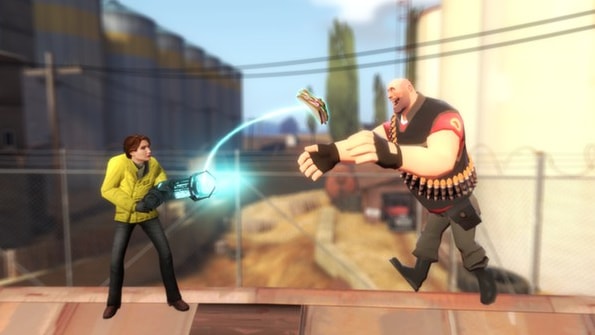 For gamers that are largely interested in shaping their environment and more accurate graphics, Garry's Mod is the ideal choice. Garry Mod is a well-known game that needs no introduction. And, up till now has sold more than 10 million copies for PC across the globe. It is one of the best physics sandbox games, which doesn't literally have any goals and objectives.
So, players can design their rockets, cars, bikes, and similar elements based on their interests. In general terms, it is one of the best games similar to Roblox but with better and improved graphics. The best thing about the game is how you can create your own game depending on your storyline. Plus, the game has multiplayer support, which lets you play the game with your friends. During the game, you can also team up with the forces and do something special together and enjoy it. On this list of Roblox similar games, Garry's Mod can be your preferred bet!
---
14. Terasology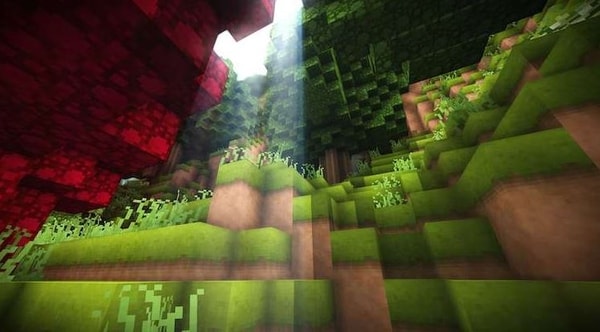 Next on this rundown is – Terasology, the best open-source game that offers the gamer an artistic sandbox with particles from other genres. This game has the abilities that give the gamers a similar adventure to Minecraft. You can say it is a clone of Minecraft. You can download this lightweight game for free.
The development of Terasology was initiated in 2011 and since then, it is developing constantly and expanding its gameplay. And, the good thing is – new developments don't hinder effective gameplay and gamers can play the full game without any hurdles. Thus, it is the best fun games like Roblox.
Read Also: List of Best Online Games for PC (Free and Paid)
---
15. Growtopia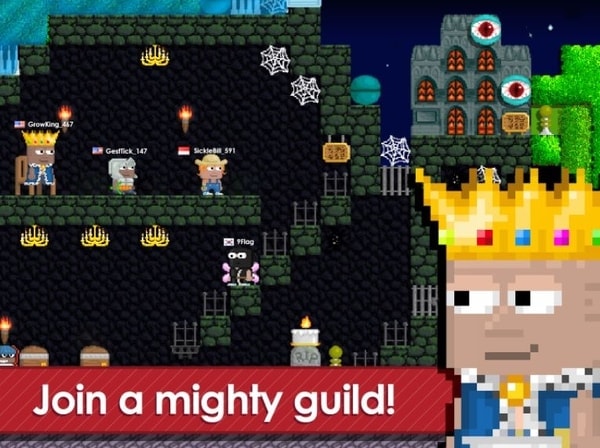 Growtopia is one of the most creative sandbox games that has been available on the internet. Growtopia has a lot of elements and features that have helped Growtopia to enter into the categories like MMO or MMOG. In Growtopia players can be or play with wizards, orcs, doctors, explorers, and they can also design their castles, dungeon, forts, space stations, and much more.
There are millions of players that are already playing and liking our game. Players can create their own characters and be whoever they wanna be. Growtopia has lots of minigames that have been generated by our users and are fun to play. Play anywhere, your progress is shared in any device you choose to use, whether your device is a smartphone, PC, Tablet, and so on. It is one of the best Roblox related games that you can play.
---
16. Mythruna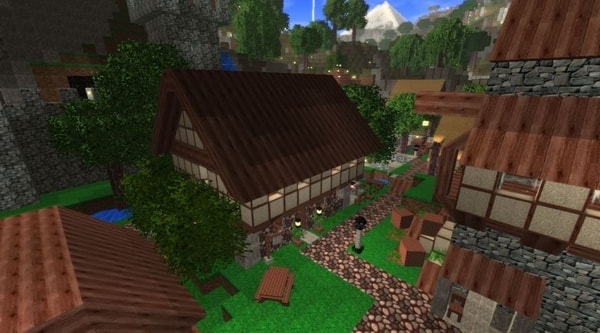 Last but not least, here is Mythruna, another one of the best Roblox like games. In this game, you can build creative and fascinating worlds in the form of a voxel to experience fresh sandbox role-playing elements. For quite a long the game has been under development, but despite it still, you can play the game and enjoy it too. If you are searching for a better version of the Roblox game then it's a game you should definitely try. You can enjoy it for free from the link given below.
Read Also: 10 Best Games Like Overwatch | Overwatch Alternatives
---
That's a Wrap – 16 Best Roblox Alternatives to Play in 2021
If you want to play some amusing world construction games with twists and turns, then refer to our list. In this write-up, we have above listed the 16 best fun building block games like Roblox that you should consider. These suggested games give full freedom to players to design and construct their gaming worlds inside them. Apart from this, these games offer tools that bring infinite opportunities, and with the help of these extraordinary tools, you can create your very own paradise in a virtual realm, which is constructed by you.
So, give these games a try and tell us which game is your favorite world-creating game in the box below. If you found we miss something that should be included in this, then tell us that too in the comments below. We would be really jubilant to hear your words. Till then, build your own virtual world!
Harshita Sharma is a technical writer with quite a distinct understanding of the tech realm. She is a tech enthusiast who believes that tech knowledge should reach one and all and tries to convert the sketchy knowledge into the simplest possible form for making people understand the tech world better. When not playing with words, she loves to travel and explore new places. And, is a coffee & cricket connoisseur.
Subscribe to Our
Newsletter

and stay informed

Keep yourself updated with the latest technology and trends with TechPout.
Related Posts