10 Best Games Like Counter-Strike for PC in 2021

Shooting games like Counter-Strike for PC have always been on the top of the priority list of gamers, but most of them fail to identify the best Counter-Strike alternative which is why we have created this article. Below you can find all the alternatives and their details.
CS GO or Counter Strike Global Offensive is the latest game that was introduced by the developers. The Counter-Strike series has been the best from the beginning in the FPS segment. The game has proved that without graphics you can have fun while playing a first-person shooting game for PC. The new Global Offensive version has not changed much but is a great game. The only negative about these games is that unlike other games you won't find new maps and weapons. It keeps on revolving around the same aspects which can get boring with time.
While most gamers look for new and interesting gameplay where they have to engage and make new strategies to win. So here we have some of the best games similar to Counter-Strike that you can play and have better gameplay.
Top 10 Best Games Like Counter-Strike for PC
Below are the games similar to Counter-Strike which you can play and have a better gaming experience.
1. Overwatch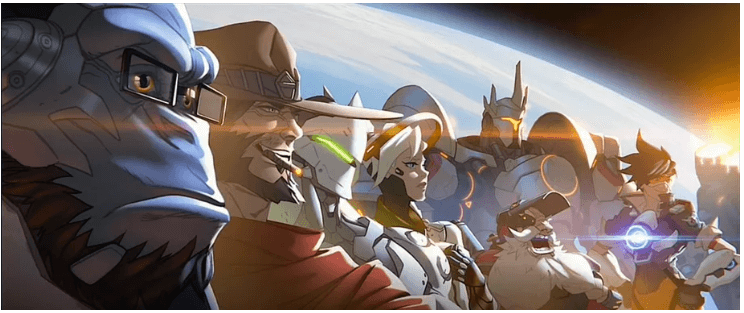 First up on our list of free games like Counter-Strike we have Overwatch. It is very popular for its own gameplay as it does not offer realism. The game has very unique yet interesting gameplay where you get to choose the character with which you will play. Every character has a different set of powers and attributes which can help you in playing the game according to your gaming style.
Also Read: 10 Best Games Like Overwatch | Overwatch Alternatives
Just like Counter-Strike, you would have to play with your teammates and each teammate can have different characters. You would have to compete against other teams and survive till the mission is completed or the opponents are dead. It has great graphics which you might not find in Counter-Strike.
---
2. Arma 3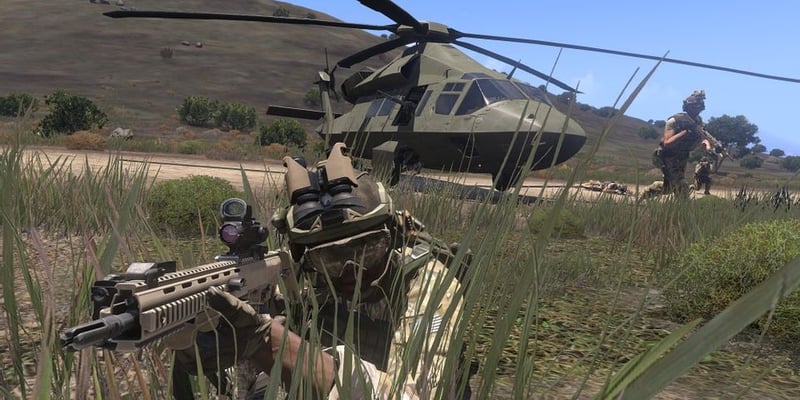 Arma 3 is a game similar to Counter-Strike where you get realism and tactical gameplay. The game was released in 2015. Since then it has been getting continuous updates and the number of downloads and purchases is growing. Its regular updates are what make the community loyal and attract new players.
The game requires timing and precision for getting the kills and success in the match. You will be facing enemies in the open world just like PUBG. The game is interesting when it comes to finding and killing other players. We would definitely suggest you try this Counter-Strike similar game.
---
3. Call of Duty: Black Ops Cold War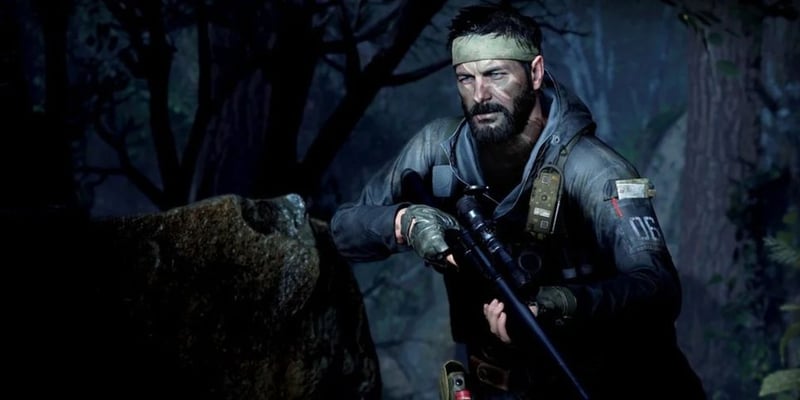 Call Duty is a very famous game among mobile and PC gamers. It can be ideal for all the players who like hostage situations, espionage, and first-person gameplay. The game has a vast community that can be accessed by other players for assistance and tips from other players. All those who have played Counter-Strike would feel the game familiar but with better graphics.
This Counter-Strike alternative needs time as other advanced players have all the information about the timings and location. You need to practice to level up and compete with them. The game has a mobile version too which you can play irrespective of your location. All in all, this is the best PC game which you can play.
---
4. Gears 5
Next up on our list of free games like Counter-Strike we have Gears 5. It has a similarity with Counter-Strike of multiplayer team modes. But comparing it to Counter-Strike you will have better graphics and colors. It looks great when you play in 4K HDR. The gameplay on the other hand is even better as compared to Counter-Strike as you get unique things to experience. The main game changers are robots and jack.
Also Read: 18 Best Game Boosters and Optimizers for Windows PC in 2021
The game has received search and destroy mode too which many gamers love. It moreover is available for the Xbox X series and it has been upgrading and pushing the limits to offer the best gaming experience.
---
5. Escape From Tarkov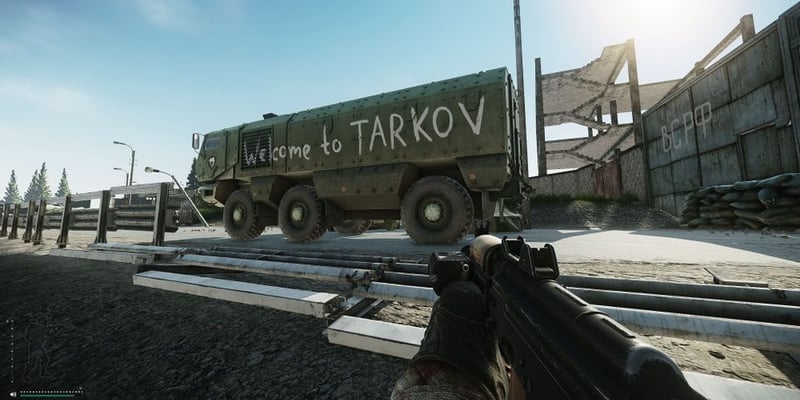 This is a unique entry on the list of CS GO alternatives as this game has not been launched yet. But you can pre-order it as the game guarantees access to the beta version. The beta version is available and some of the gamers have tried it already. The beta version is also great as it feels like you are playing a finished game.
This Counter-Strike type game requires tactics and shooting practice to escape the place. It offers many MMO-inspired features which you might find interesting. The game is ideal for professionals as you need to have a lot of practice for this game. You can save the progress in between and continue later from where you left.
---
6. Evolve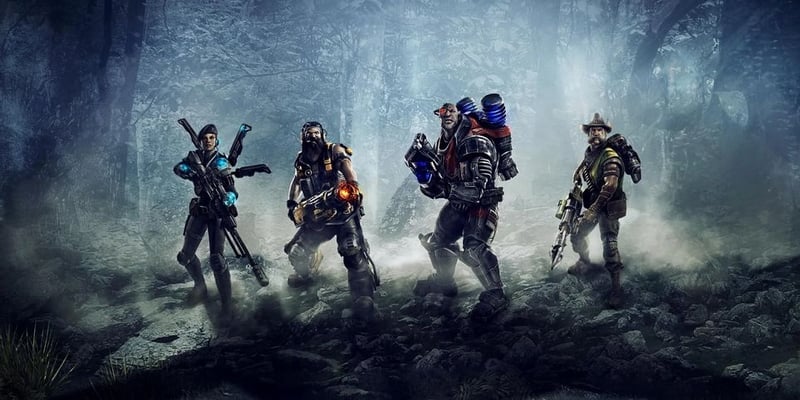 Evolve is a Counter Strike-like game for PC where you need to rely on a team as the two teams will be divided into hunters and monsters. That is the only similarity which you will encounter in both the games. Apart from that, you would find everything new as the graphics and gameplay are based on a different storyline. The game has characters that possess different powers and techniques.
Also Read: 16 Best Games Like Roblox | Roblox Alternatives to Play in 2021
You get the option to choose whether you want to be a medic, assault, trapper, or support class. The game's difficulty level is much higher and every Counter-Strike gamer will have fun competing with high-level gamers. Here you would have to use power with tactics and precision.
---
7. Squad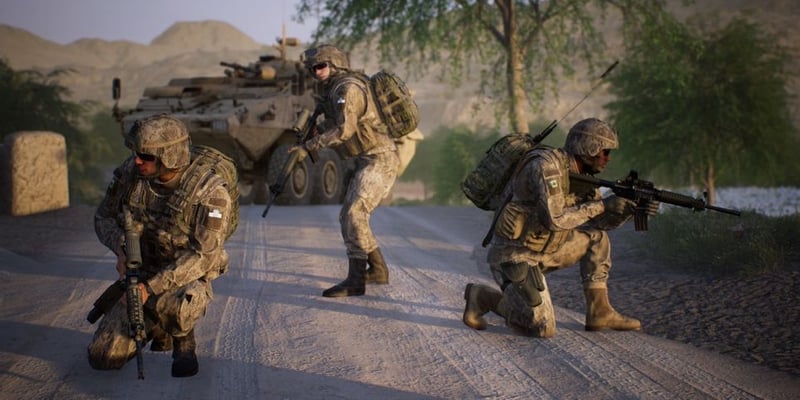 Squad is another CS GO alternative that offers a tactical shooting game experience. The game has received positive reviews from critics and fans. You get more than 20 maps and 7 factions to choose from in the game. It boasts 100 players which makes it interesting and tough at the same time as you need to be alert all the time.
What's unique and interesting about this game is that you get a fan base that insists on speaking. The military-like commands give a great feel and role-playing experience while you are on the field. It offers great graphics which makes it an even better choice. In our opinion, you should definitely try this Counter-Strike type game.
---
8. Valorant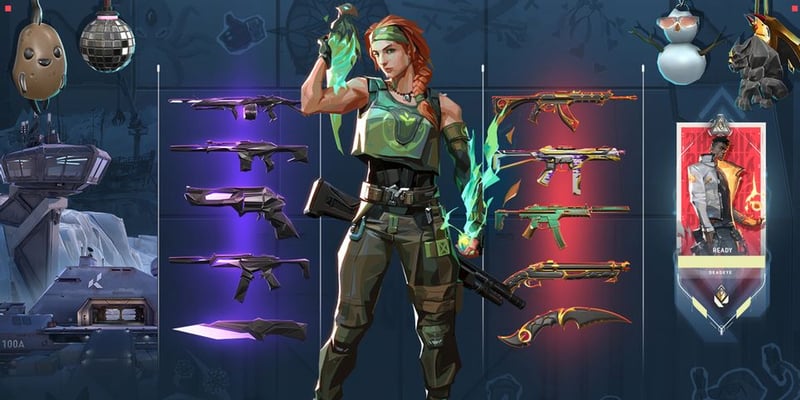 After this Counter-Strike alternative was launched many top players from Overwatch, Call of Duty and Counter-Strike Global Offensive left their respective games and jumped to Valorant. The gameplay of this game is very fast compared to Counter-Strike as you get a small map to fight against the opponents.
This Counter-Strike alternative has great graphics but looks simple. You can choose the character to play with as each character has different power to possess. Along with power the weapon also is different, so you can easily choose the character according to your gaming style.
---
9. Paladins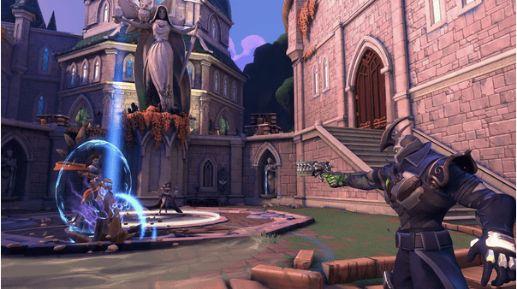 This is another great game that has compelling graphics that you might like. Though it is not based on a real-life scenario, the character will have supernatural powers. Being a free game it offers a paid game-like experience where you get a set of experienced players with high competition.
Also Read: 27 Best Online Games For PC (Free & Paid) In 2021
Just like Valorant, you have to choose a character that suits your gaming style. Each character has its own special abilities which you can use against the enemies to win. The graphics of the game makes it look better with the power offered. You would definitely like this game because most of the Counter-Strike gamers voted Paladins as the best games like CS GO.
---
10. Tom Clancy's Rainbow Six Siege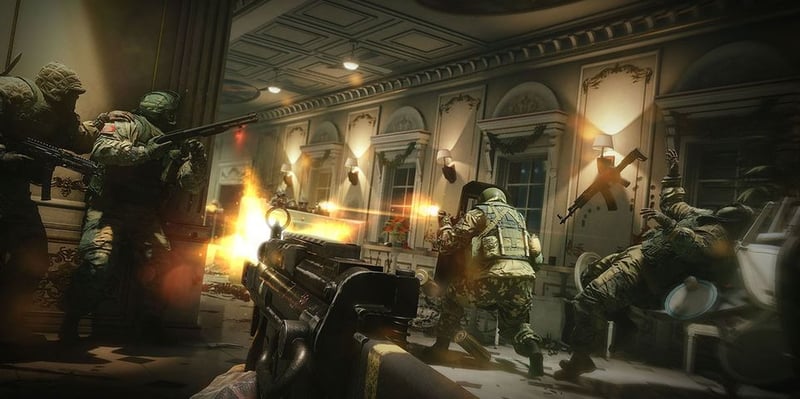 Last up on our list of games like Counter-Strike for PC is Tom Clancy's Rainbow Six Siege. This is a very similar game to Counter-Strike as in this game too you have to rely on your teammates to achieve objectives. The graphics are what make it the best game like CS GO. It is based on a real-life storyline and the graphics back it.
This Counter-Strike alternative came into the market after Counter-Strike which automatically appears it would have better graphics and gameplay. Both the games have been a great competition for each other but with more updates and add-ons, Tom Clancy's Rainbow Six Siege is growing.
---
Final Words on Counter-Strike Alternatives 2021
Being a gamer all you need is new maps and weapons which can make the game more interesting. The above-mentioned games like Counter-Strike for PC can be great as all of them offer an FPS shooting experience with better graphics and gameplay. Some of the games even have unique gameplay that you might encounter for the first time. So that was all for this article, we hope that we have offered relevant information about the best games like CS GO. Tell us which game you liked the most and what offering impressed you. Write your views in the comments section below.
Tanmay is a technical writer from the field of mass communication. He aims to communicate the best of the technology to the readers through his write ups. If not writing you can find him with his camera capturing nature and exploring the unexplored world.
Subscribe to Our
Newsletter

and stay informed

Keep yourself updated with the latest technology and trends with TechPout.
Related Posts