How to Fix Gmail Temporary Error? Try Best Ways!

The obstructing error highlighting on your screen as you try to hit open Gmail on your browser is one of the common issues out there. While nothing is perfect and Gmail can cause annoyance for you, we have brought the best solutions to show this error way out. While logging in to your account, if you have found trouble accessing Gmail due to an error displaying with numeric codes like 404, 500 etc., you can check out this section to know how to fix Gmail temporary error. 
Possible Reasons For Gmail Temporary Error
You must be stuck upon a thought about how the Gmail temporary error occurred. Well, there can be several factors to reason that. Here are the possible ways your Gmail can end up displaying some error and stop functioning:
The most common reason behind your Gmail error is some technical issue.

There may be some issue with configuration out which the Gmail is showing an error.

Exhausting your device or browser with multiple applications and tabs can also play a role in causing Gmail error.

Sometimes, antivirus tools limit the data and applications which can also affect your Gmail.
The Gmail temporary error can arise when the website crashes.

There are tons of insecure websites that you accidentally end up visiting while browsing which encourages malicious elements to sneak into the browser and affect overall operations including Gmail.

Cookies and cache can also interfere with the operations on your browser including Gmail.

It may be some temporary problem. 
So, there are major reasons that can possibly affect your browser including your Gmail account.
Read More: How To Backup Gmail Emails With Attachments
---
Ways to Fix Gmail Temporary Error
Given that Gmail is the email giant that is sought after for truckloads of emails at work, school and for personal means, this error can be annoying and it can trash time for no reason. While there are multiple reasons that can cause Gmail to get dysfunctional, here are the best ways for you to try in order to clear your way.
1. Clear Your Browser Data and Cache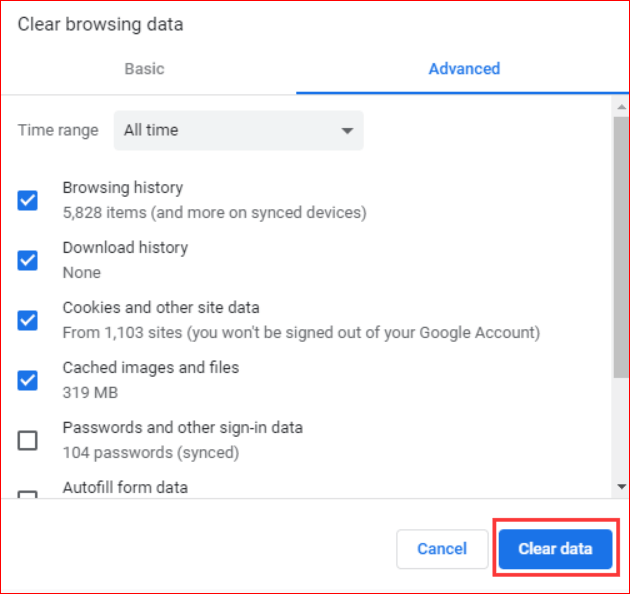 When was the last time you bothered to check up on the useless data your browser has stored by itself? If you have no idea then now is the time to navigate yourself to your preferred browser and scan all the cache and unnecessary data. Know that cookies and cached data are only there to play and intervene with the web platform you use and they continue to pile up unless they get banished from there. Such data leads to unwanted problems in processing the operations you commence.
So, the best way to ensure zero trouble from that clutter, you can wipe them off from your browser. Once done, you can try signing into your account if that was the cause of Gmail error. 
---
2. Update Your Browser
Gmail is always there, available with every version of the browser you use. If you haven't installed the latest version of the browser you are using then it is possible to end up facing the tantrums of Gmail and failing to access your emails. Thus, it is best to keep your browser maintained by installing the latest version and save your time from the unnecessary fuss because of Gmail temporary error. Once you have updated the latest version of your preferred browser, you can log into your account and see if that makes any difference.
Read More: How to Sync Contacts from Gmail to iPhone and iPad
---
3. Try Another Browser
Another best workaround for the Gmail temporary error is to use another browser. Sometimes, it is just annoying to ruminate on what is actually causing your Gmail to get dysfunctional out of nowhere and to help that, you should probably put an end to scanning the root cause and seek another browser to try the fix.
If you cannot connect to your Gmail then it is time to leave the browser and test if this issue is resolved by using any other updated and supported browser. There are multiple browsers like Edge, Safari and Firefox that you can choose from
---
4. Delete Antivirus and Firewall
Antivirus and Firewall can be one of the causes discreetly affecting your Gmail account to end up at some error you are facing. Antivirus and Firewall actually work by imposing barriers on the kind and amount of files that processes inside your PC which can result in fluctuating performance of your Gmail.
To help yourself (and your Gmail account) get out of this situation, it is recommended to disable (only temporarily) any antivirus tool you are using. While you do that, don't forget to disable the add-ons and extensions it has brought along as they can play a special role in affecting your web and interfering with your Gmail. Also, remember to get back to enabling it after some time. 
---
5. Disable Extensions
There are tons of add-ons and extensions that rest on your browser for no reason. Such add-ons and extensions are usually a creation of third-party platforms that have nothing to do with your email account. However, there is a chance that they may be producing troubles for your Gmail and keeping it from a healthy performance.
To stop this interference from add-ons and extensions, the best move you can move is to disable them. Once you are done stopping them, you can restart your browser and check Gmail.
---
6. Use Incognito Mode on Your Browser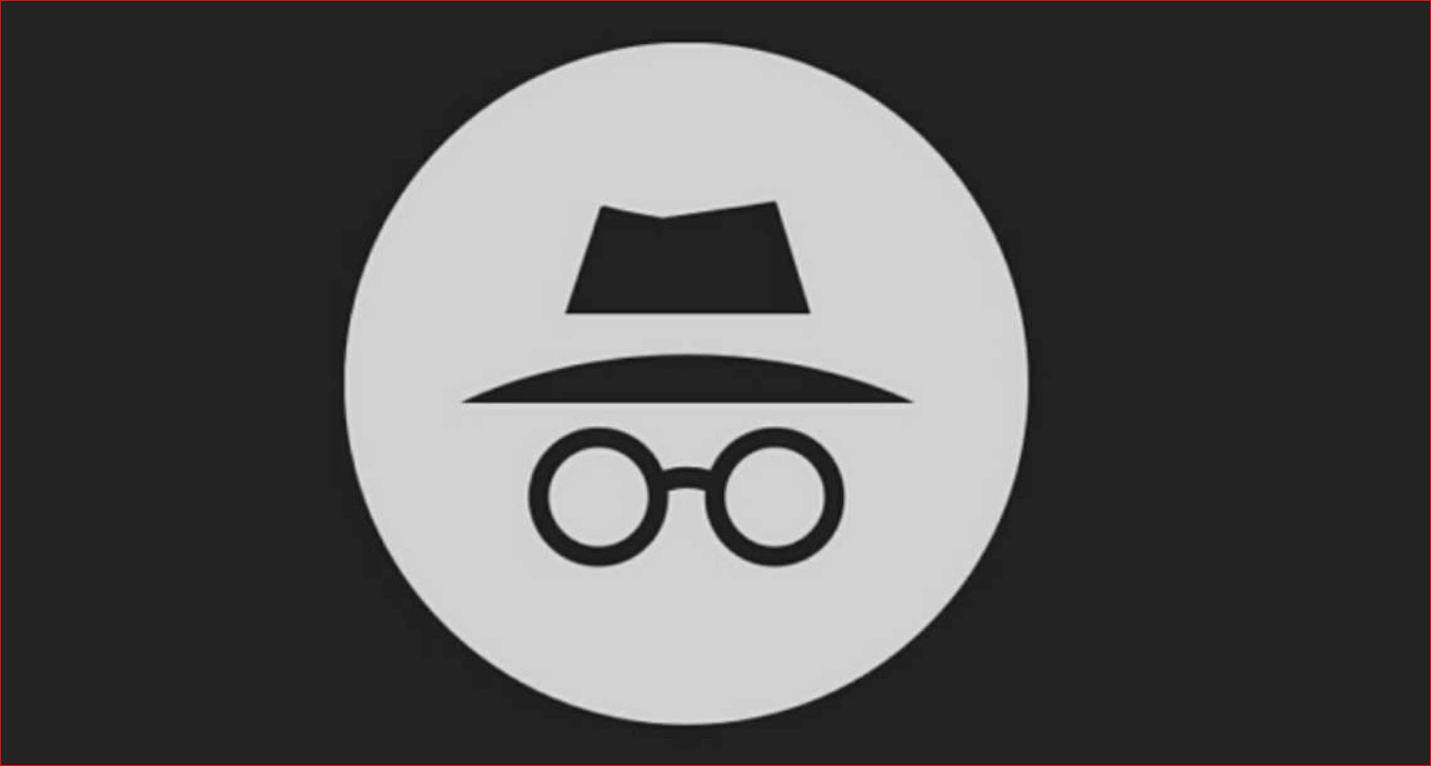 You read that right. Accessing your browser with the Incognito mode activated makes sure there is no interference from add-ons, scripts and any extensions. This mode helps you use the web without these uninvited companions and keep it free of any hassle. If you are facing a Gmail temporary error then you can try this method out and see if that's what your Gmail needs.
Read More: Best Email Apps for Android to Use in 2020
---
7. Leave It Be for Some Time
If you have tried multiple methods to be able to use your Gmail and view emails and failed, then perhaps the best way out there is to leave it be for some time. Know that usually a Gmail error creeps in, stays for a few minutes and then vanishes. If you cannot sign into your Gmail, then you can wait it out and try again after some time.
---
Fix the Gmail Temporary Error: Solved
Let's hope these tips and tricks help you troubleshoot the Gmail issue. Apart from these methods, you can try any trusted third-party cleaner tool that helps in eliminating the cache and unnecessary data along with the protection against malware and it maximizes overall functionality of your device, obstructing any issue. However, it is advised to only seek such tools that you trust and download it from a known source or an official website. Before that, you can try out the methods mentioned above. Have a word to add? Feel free to drop it down in the comment box. 
Jyotsana is a technical writer with a non-technical background. An eye of detail and a knack for writing helps her to write technology related content.Apart from writing, she is a coffee connoisseur and an aesthete who rejoices in poetry and music during leisure.
Subscribe to Our
Newsletter

and stay informed

Keep yourself updated with the latest technology and trends with TechPout.
Related Posts