[Fixed] Embedded Videos Not Playing In Google Chrome
Published Date :
Jan 20, 2021

Learn how to fix Embedded videos not playing in Google Chrome in a few minutes!
Undoubtedly, Google Chrome is one of the best web browsers available currently. As per the sources, Google Chrome is the most popular and accessed browser among desktop or mobile users. Doesn't matter how far it is the best and popular web browser, still, sometimes even the ideal software can have glitches too. The same is happening with Google Chrome currently.
Many users have reported that Google Chrome is not supporting Embedded videos. When they try to play or download the embedded videos at that time videos not playing on Chrome. However, luckily, this issue can be fixed quite easily. Just read along to know how you can fix Embedded Videos not playing in Google Chrome.
How To Fix Embedded Videos Not Playing In Google Chrome
Google Chrome is the most widely used web browser among macOS, Windows, Android, Linux, and iOS users. But, technical issues can occur anytime. Frequently Chrome users complain that it does not load, shows black screen, runs slower than expected, often crashes, and many more. But, this time, the issue is a little bit more frustrating as it prevents playing web videos on Chrome.
However, this can be fixed with much ease. The post explains the best solutions to fix Embedded videos not playing in Google Chrome. But, before moving towards the solutions, be sure that your system has the following to play the video.
High and active internet speed.
Up-to-date drivers.
The most recent version of Chrome.
Upgraded Adobe Flash Player.
That is what you have to ensure that your computer has the following. After ensuring that, still embedded videos won't play, then here are several smart and advanced solutions to fix the same issue.
Read Also: How To Disable Autoplay Videos in Chrome and Firefox
---
Advanced Solutions To Fix Embedded Videos Not Playing In Google Chrome
Now, have a look at the below mentioned advanced ways to fix embedded videos not playing in Chrome!
Solution 1: Clear Browsing History & Cache Data In Chrome
Temporary or junk files can be the culprits because of which this issue is occurring. Clearing junk or temporary files and browsing history in Chrome can fix the web videos playing issues. Plus, it will also fix the other browser-related issues too. Here is how to do it!
Step 1:- Firstly, open the Google Chrome browser, and then click on the three-dot icon presented at the right top corner of the screen. Then, click on Settings from the dropdown menu.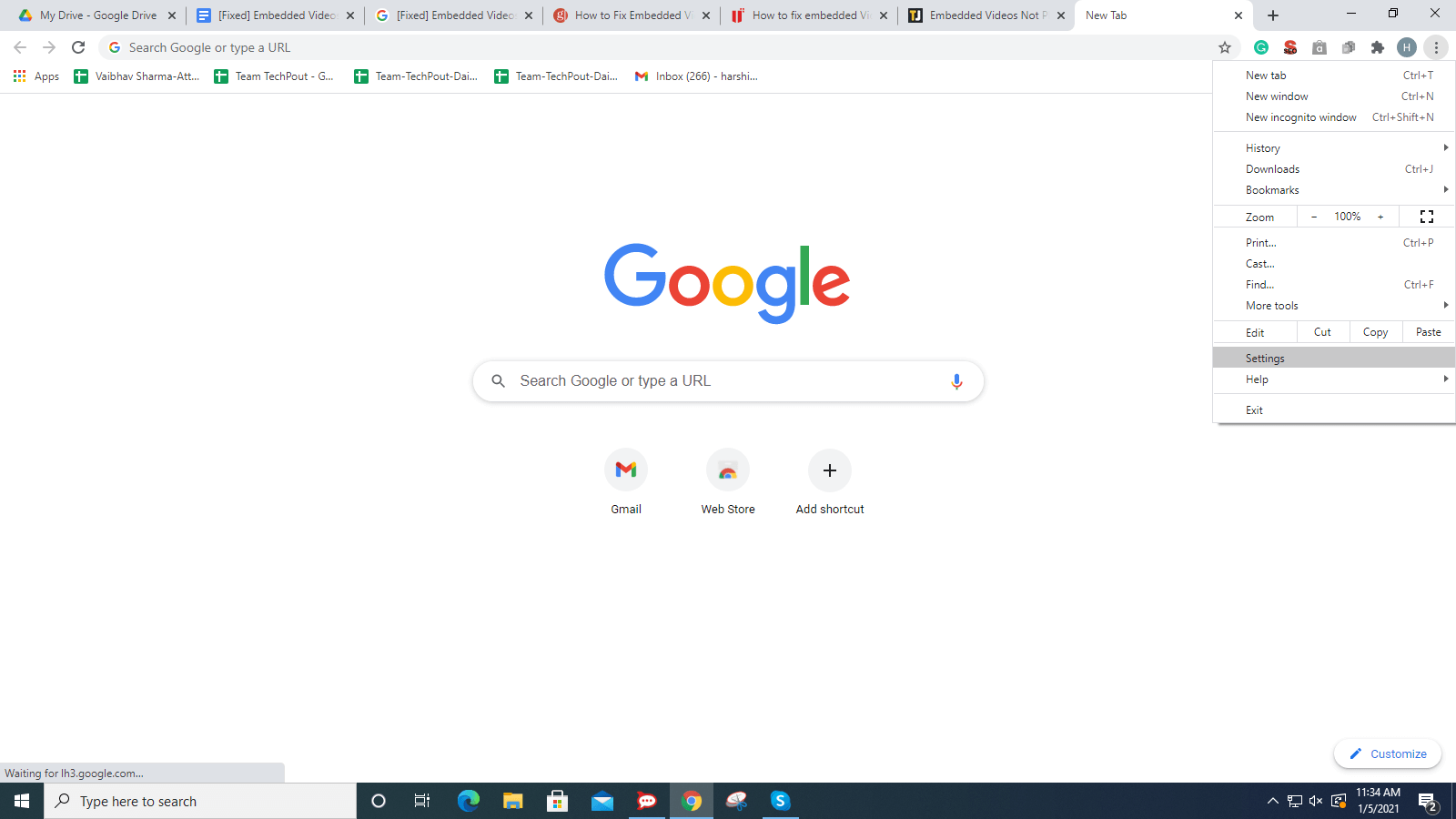 Step 2:- After this, scroll down and locate Privacy & Security option, then choose Clear Browsing Data.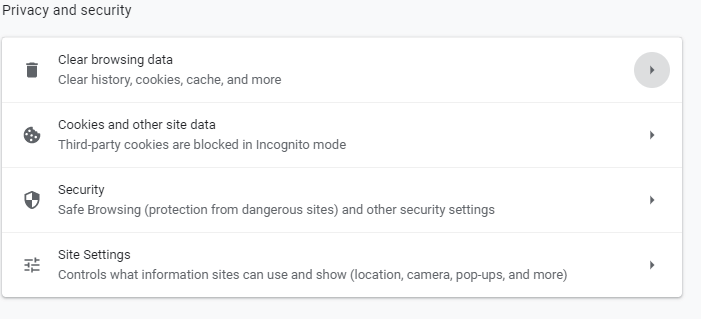 Step 3:- Now, select the time range of eradicating the browsing data.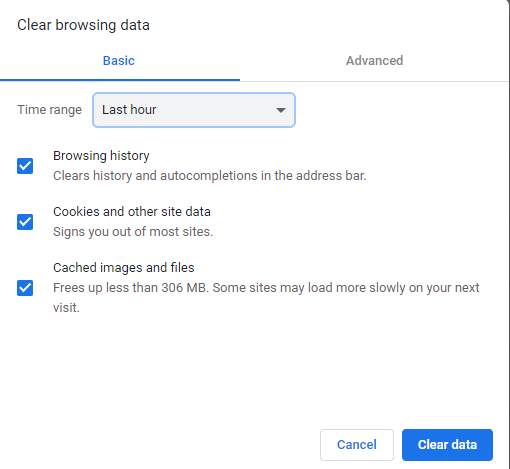 Step 4:- Later on, click on the Clear Data.
Thereafter, open Google Chrome again and check if the issue is fixed or not.
Read More: How To Delete Duplicate Photos On Windows 10
---
Solution 2: Switch Off Hardware Acceleration In Chrome
After clearing up the cache data, browsing history, or cookies still the issue continues, then try to switch off the Hardware Acceleration in Chrome. This can be solved this annoying issue. Steps to switch off Hardware Acceleration in Google Chrome.
Step 1:- Again, go to the Settings.
Step 2:- Then, scroll down to Advanced and then choose System.
Step 3:- Unmark the checkbox of Use Hardware Acceleration When Available.

After turning off the Hardware Acceleration then check whether the issue solved or not. If it still remains the same as earlier, then move towards other solutions.
---
Solution 3: Update Google Chrome
What's more, you can do, in order to fix embedded videos not playing in Google Chrome is – updating the web browser. Updates solve the bugs and improve the performance too. And, mostly fixes the numerous browser-related issues as well including web videos not playing. So, always make sure that you are accessing the updated Chrome. Here are ways to update Google Chrome.
Step 1:- Head to the Settings.
Step 2:- And, then and from the left pane side of the window navigate to About Chrome and click on it.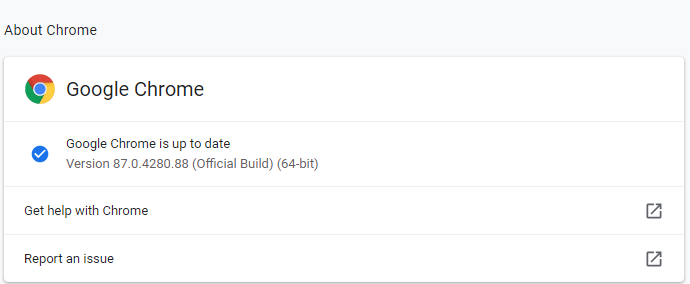 Then, this will let you know about the update. If the new update is available then install it.
Read More: Best Lightweight Browser for Windows 10/8/7
---
Solution 4: Disable AdBlock On Chrome
If you are utilizing the AdBlock version on Chrome, then uninstall it. However, the AdBlock prevents ads over the web but sometimes it hinders the functioning too. So, disable the AdBlock can solve videos not playing on Chrome. All that you need to do!
Step 1:- Switch to the Settings of Chrome.
Step 2:- Then, from the left pane side locate Extensions.
Step 3:- Now, detect AdBlock and set its status to off. Or, if you want to remove it then click on the Remove button to eradicate it completely.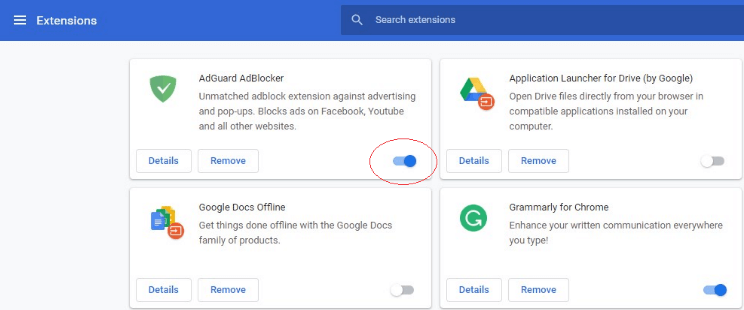 That's how to fix Embedded videos not playing in Google Chrome by disabling or uninstall the AdBlock on Chrome.
Read More: How To Update Video Card Drivers In Windows 10
---
Embedded Videos Not Playing in Google Chrome [Fixed]
Above mentioned methods can fix the Embedded videos not playing in Google Chrome. Eradicating browsing history, cache data, disabling Hardware Acceleration, updating Chrome to its newest version, removing AdBlock extension works for most of the individuals who were facing the same issue. However, you do not need to try them all, just read along until you find the best bet. And, then give a try to the best method according to your preference.
So, that is all, hopefully, now you can easily download embedded videos from Chrome. Still, just in case, if you stuck in any situation where you don't know how to move further then do tell us in the comment box below. We will surely make every possible effort to help you out in the best ways. Want more such informative and helpful write-ups? Then, do subscribe to our Newsletter to stay updated. Lastly, stay in touch with us, we'll back shortly!
Harshita Sharma is a technical writer with quite a distinct understanding of the tech realm. She is a tech enthusiast who believes that tech knowledge should reach one and all and tries to convert the sketchy knowledge into the simplest possible form for making people understand the tech world better. When not playing with words, she loves to travel and explore new places. And, is a coffee & cricket connoisseur.
Subscribe to Our
Newsletter

and stay informed

Keep yourself updated with the latest technology and trends with TechPout.
Related Posts