13 Best Data Monitoring Apps For Android in 2020
Ever imagined a smartphone without an Internet connection? Sounds impossible right?
Our smartphones are always connected to the internet either via a WiFi connection or mobile data. Several telecom industries provide data packs but they usually come with bandwidth restriction. In such scenarios monitoring the data usage on your Android device becomes important and that's where data monitoring apps come in the picture. 
These apps offer a perfect way to track and monitor the data usage on your device and prevents you from exceeding your daily limits. 
13 Best Free Data Monitoring Apps For Android: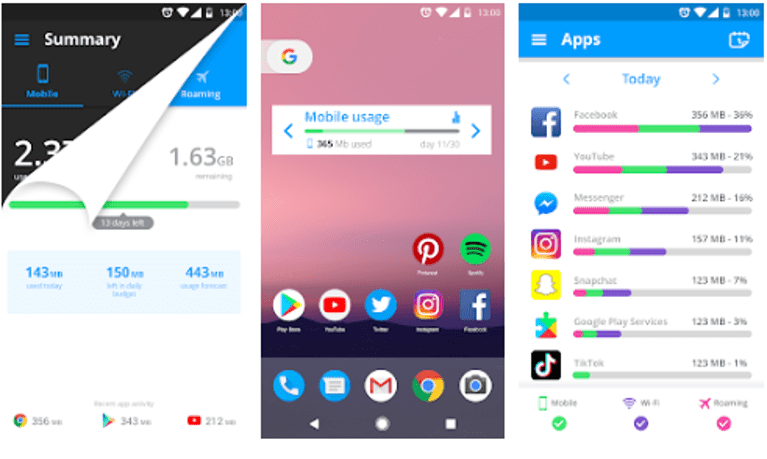 Take complete control of your data usage with this incredible data usage app. It enjoys a user base of more than 14.7 million users and constantly monitors and tracks your data usage. It notifies and alerts you before you run out of your data limits to avoid any overcharging. 
In addition to the overall figures, it also gives you details of data usage by various apps along with the data consumed by background app refreshes. 
Pick My Data Manager and start tracking your apps-by-app data usage. 
Read Also: 13 Best Data Recovery Software For Windows 2020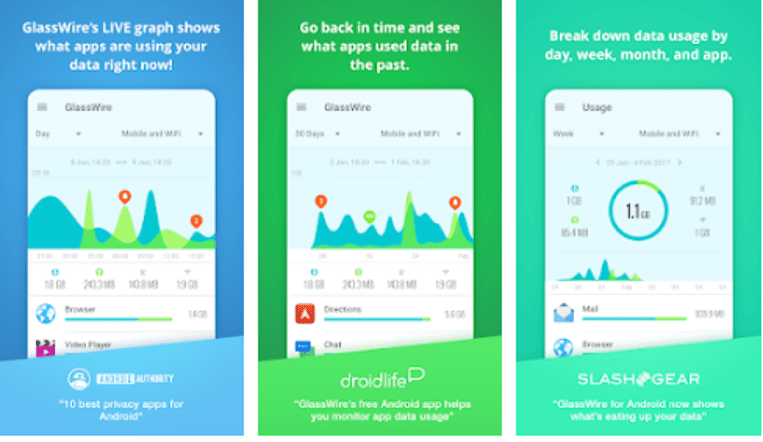 Our next pick comes from a popular developer of data usage apps for monitors. Glassdoor, a well-known name in the desktop categories which also develops incredible data monitoring apps for Android devices. 
It tracks real-time usage of data and alerts you when you are about to breach the daily limits. In addition to it, it also notifies you about any data usage by a new app. 
It displays the consumption figures by various apps in a graphical manner which means you can easily notice which apps are eating your data limits. 
On top of everything it also blocks certain unwanted background apps that are trying to use your data.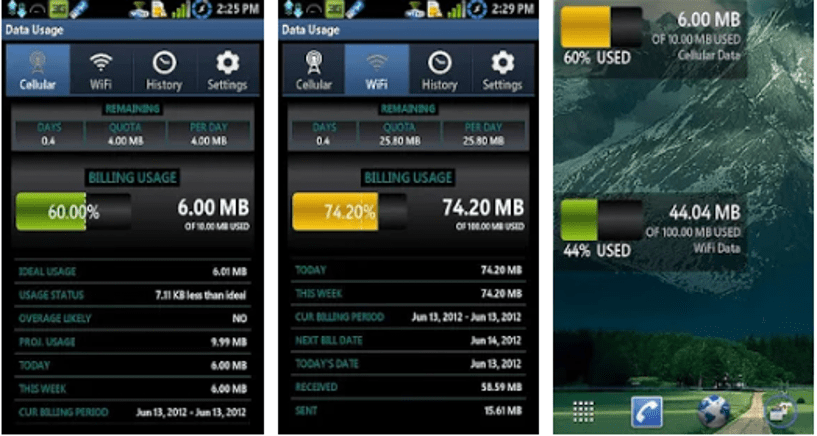 Another best data monitoring app is Data Usage. It offers a reliable way of tracking data usage and allows you to smoothly manage your daily limits.
One of its most distinguishing features is its ability to alert you on excessive usage as against your regular usage pattern. It smartly compares your regular data usage and immediately alerts you on extensive usage. 
The details are displayed in widget form which shows real-time usage and overall consumption of data. Apart from this, it can also disconnect your data connection when you are about to reach your daily limit.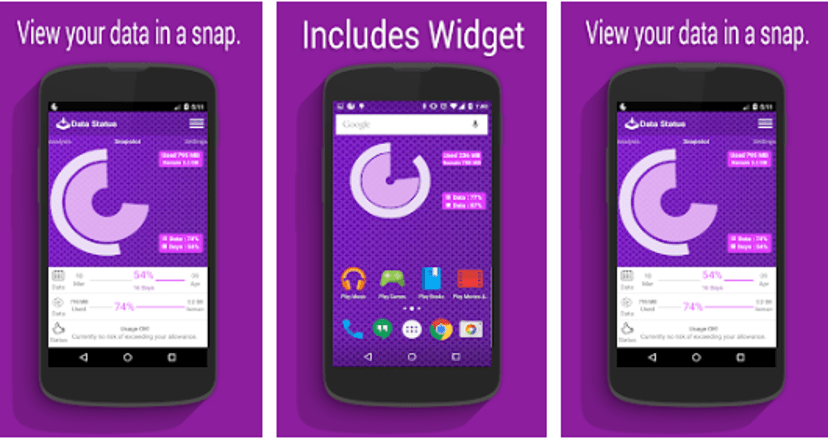 Data Status is another best data management tool one can currently find in the marketplace. It offers a simple and convenient way to track, manage and share mobile data. 
Use it to get useful insights about your data usage. Apart from this also comes with a real-time data speed indicator.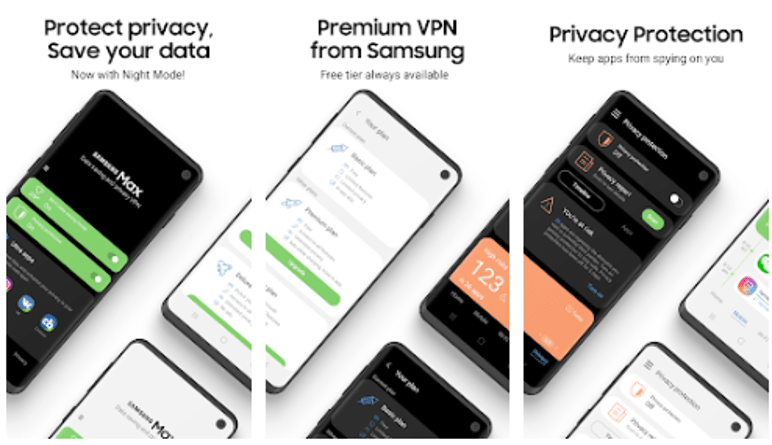 Another app that can monitor data usage on your Android phone is Samsung Max. It runs in the background and constantly tracks data consumption per-app basis. Use it to manage data consumption by various apps. 
Apart from this, it's Saving reports, give you details about the data your apps are using. You can save your data from getting exhausted by turning on the data savings for such the highest consuming applications.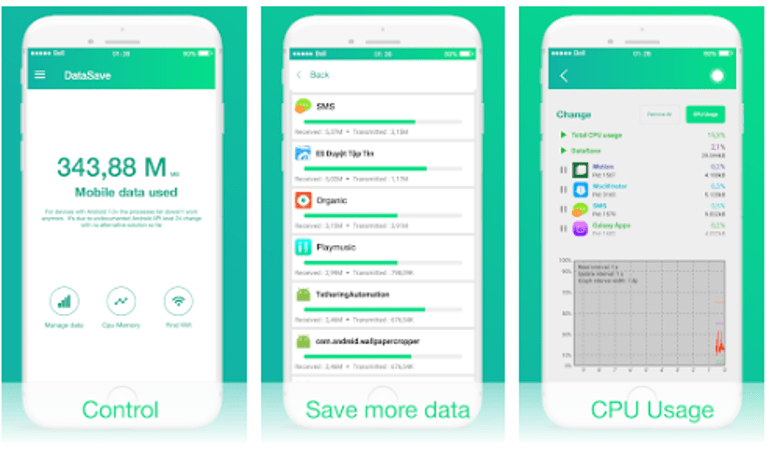 Another best data monitoring app that can help you manage and track your daily data level is "Mobile Data Saving 3G/4G/5G & Wifi Optimize ". Packed with wonderful features the application helps to monitor your Wi-Fi and mobile data usage and also notifies you when you are about to breach the limits. 
Moreover, it comes with a superb interface and its easy-to-read design gives detailed reports of your data spending limits. Plan your surfing and app usage with this incredible and best data monitoring app.
You can also use its Data Saver Bubble to avoid data consumption by background applications.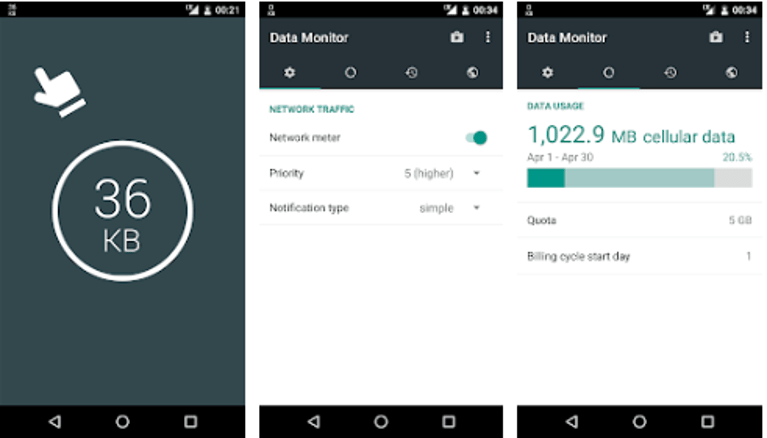 Next on our list of apps that can track and monitor data usage is "Data Monitor- Simple Net-Meter". The app allows you to track data usage and also gives you the real-time speed figures of your connection.
It provides you with useful information like traffic usage breakdown usage analysis, watcher list, cellular data usage analysis, network connection analysis and much more.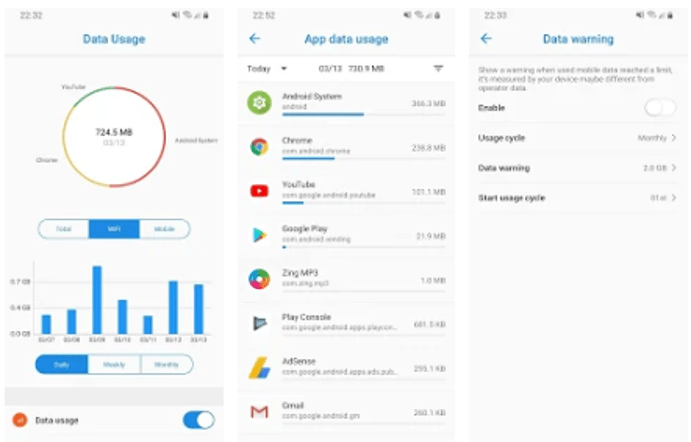 If you are looking for a lightweight and powerful tool to monitor data usage on your Android device then Data Usage-Data Manage can be a good choice for you. 
It comes with a data tracker feature that records the data used by each app while its data warning feature warns you about the breaching level to avoid being overcharged.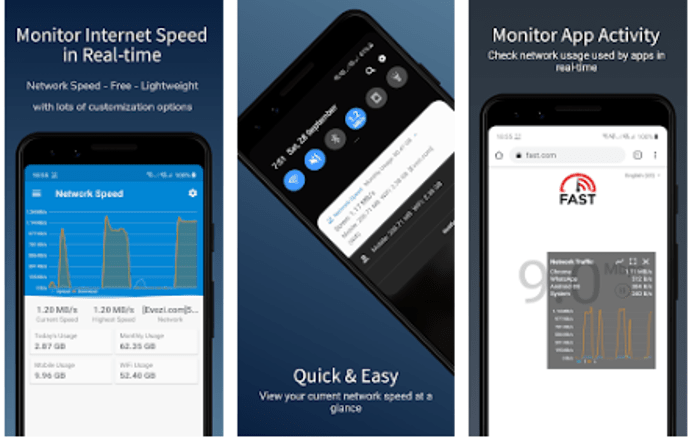 With its name, the apps seem to be an ill-fit in our list of best data monitoring apps. The application is specially designed to check the data speed on your device but it also gives you real-time reports of your daily data consumption. 
It monitors your daily bandwidth usage and gives accurate data. The app is compatible with multiple network connections including 3G, 4G, 5G, WiFi, VPN, and LTE.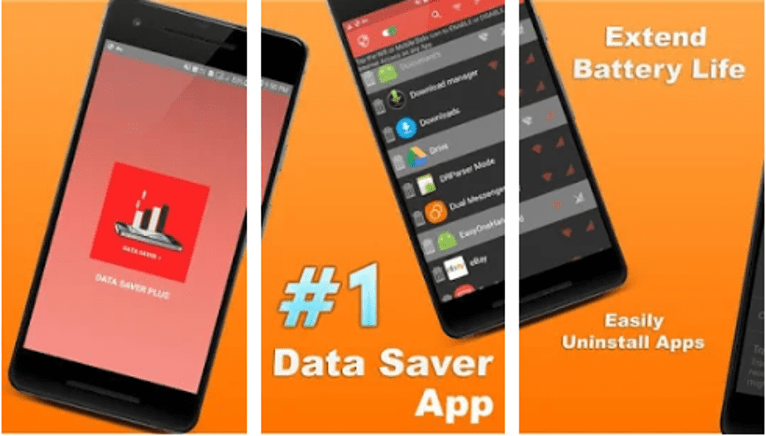 Data Saver Plus is an intelligent data monitoring tool that lets you track data consumption, reduce data wastage and avoid over-usage.
In addition to this, the tool also comes with an intelligent data-saving tool, which avoids data usage by unwanted apps and extends your time limit for apps like Facebook, Youtube and many more.
Apart from this it also reduces battery consumption and enhances your privacy. 
Read More: 11 Best Battery Saver Apps For Android Smartphones
11. Mobile Data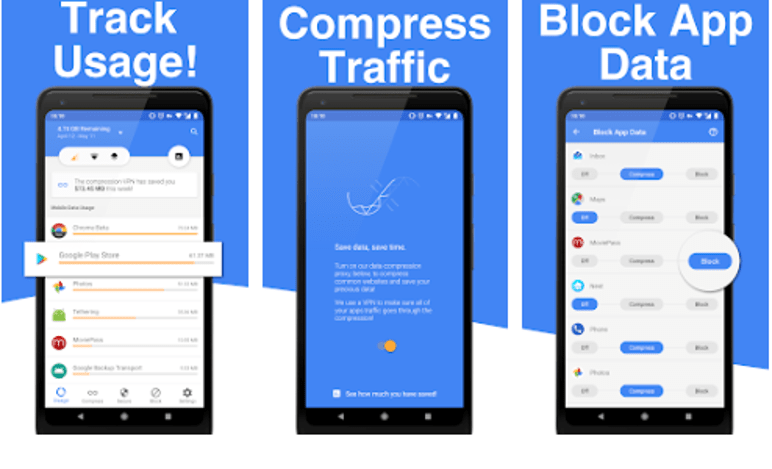 If extra data charges are annoying you for a long time, then it's time to switch to a good data monitoring app for your Android device. 
The app comes with easy-to-use but powerful features. It tracks data usage, avoids unnecessary apps from using your data and also avoids any overcharging. On top of it, it also shows your daily consumption levels in an easy to understand graphical format. 
12. Data Manager Data Saver & Device Manager 2018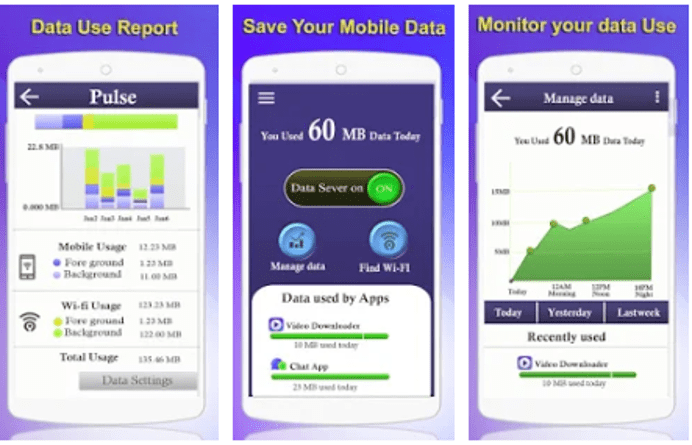 Use this incredible tool to save app data, track data consumption by different android applications. 
It comes with a simple UI and easy to use features. In addition to this, it also notifies you if any background app is hogging on your data limits. 
Keep an eye on your data consumption levels with this incredible data monitoring app. It gives you app-to-app data usage figures and tells you where exactly it is going. 
In addition to this, it also saves battery usage and can manage your data even on roaming. 
Wrapping Up
So, these are some of the best data monitoring apps that you can consider for your Android device in 2020. Most of our picks come with a clean interface and easy-to-use features. 
See which app strikes your interest, give it a try and take full control of your data consumption.
Image Credit: Google Play Store
Prachi Dani is a technical content writer who specializes in areas of science and technology. She is highly up to date with technological transitions and transformations. Writing is not her passion but the only thing that carries satisfaction in life. If not writing, you may find her engrossed playing action games on her treasured smartphone.
Subscribe to Our
Newsletter

and stay informed

Keep yourself updated with the latest technology and trends with TechPout.
Related Posts