Cloud Gaming: Stadia, Boosteroid or GeForce NOW
Published Date :
Mar 18, 2020

Today cloud gaming is exploding. Google Stadia, Boosteroid, GeForce NOW… Many others are preparing for launch. Streaming services are popping up like mushrooms after the rain. Make sure you keep up with the video games industry and go cloud too!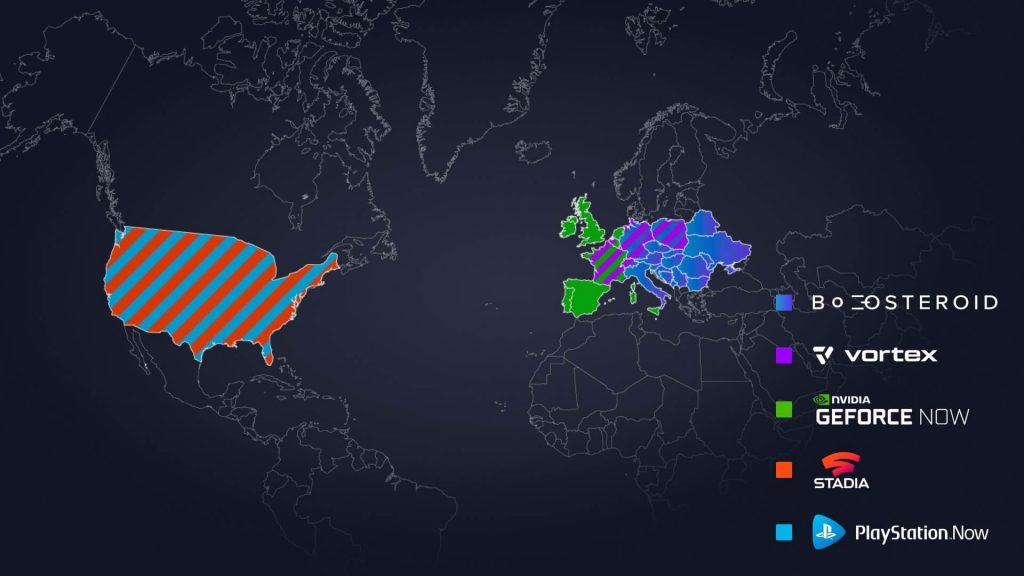 There are enough decent services on the market, but which would be the right choice? Different technologies provide a different experience and we will try to help you make the right decision. If you are a gamer, you'll have to try one of the cloud gaming services anyway! The hardware becomes outdated pretty fast while the only thing that clouds gaming needs is the Internet connection. Here are the top 5 cloud gaming services that are worth your attention.
GeForce NOW
Nvidia is famous for its cool hardware and you probably know what is GeForce NOW. This service was created to make gaming easier. Nvidia applies advanced streaming technologies and provides stable gameplay for 5 USD per month. You can play games on a PC or mobile device, but one thing might ruin your experience… A lot of publishers are pulling their games out of GeForce NOW. What does it mean? You can't use Nvidia servers to play DOOM, Overwatch, Call of Duty: Black Ops 4, Diablo III and many others. At some point, there might be no games to play at all, especially the latest AAA titles.
Google Stadia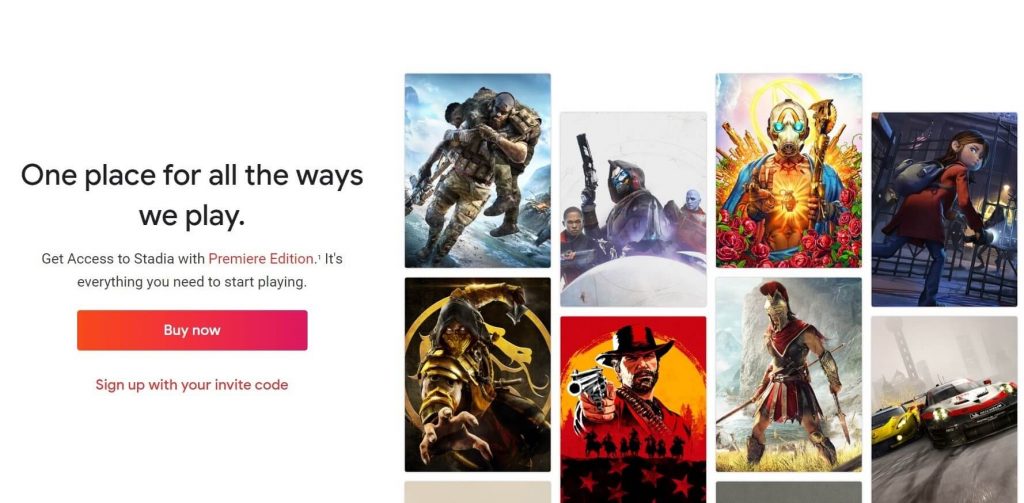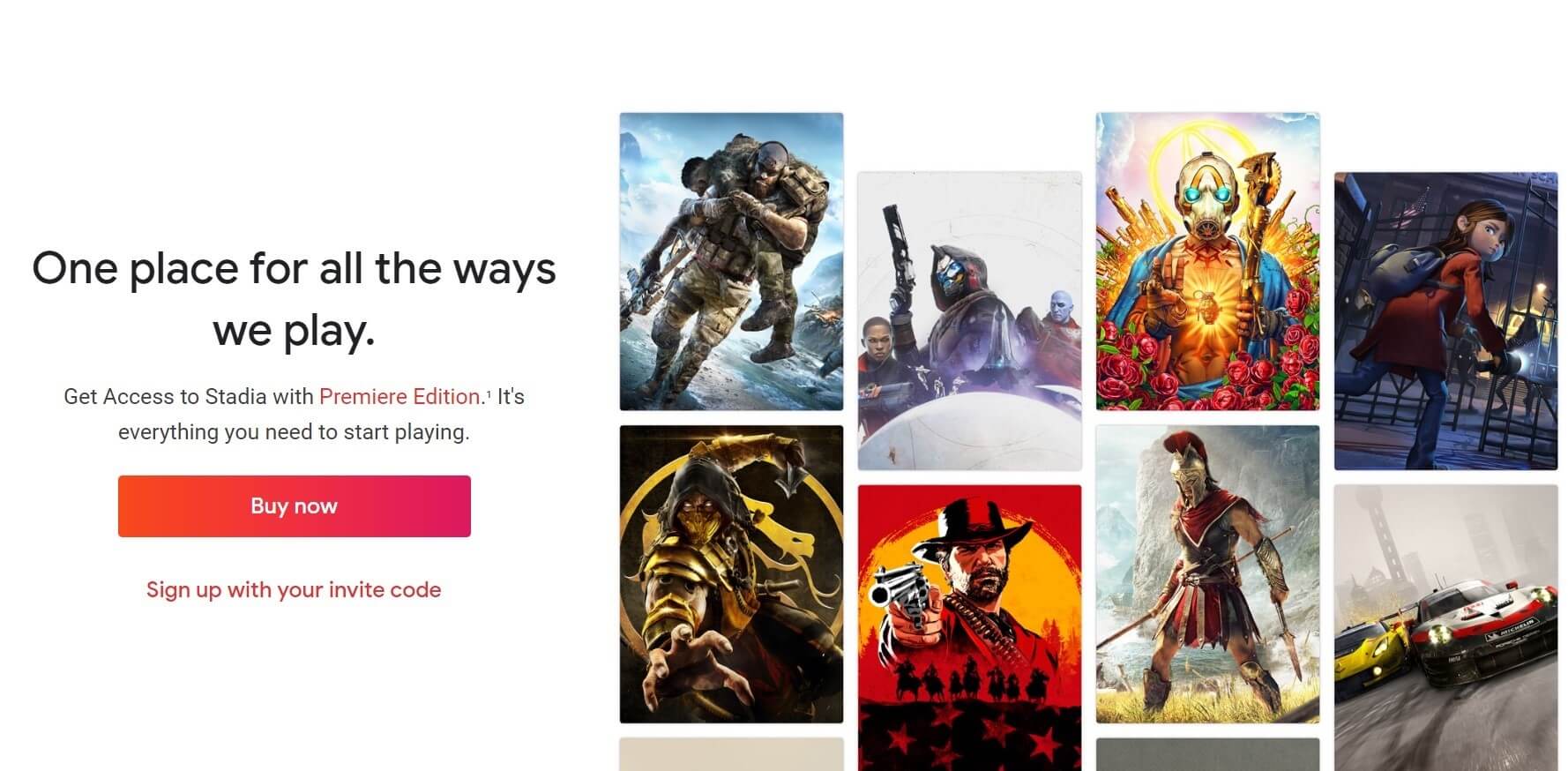 Google Stadia was a huge disappointment upon its release. It was so promising… however, a lot of gamers and reviewers have been complaining about latency issues. At the moment Google cooperates with Bethesda, Ubisoft, etc. to provide the most comfortable gaming experience possible. Is Google Stadia working properly now? It's hard to say. A lot of work has to be done. If you want to try it, maybe you should wait a few months. Buying a subscription for 10 USD and having a raw product won't probably be a good bargain.
Boosteroid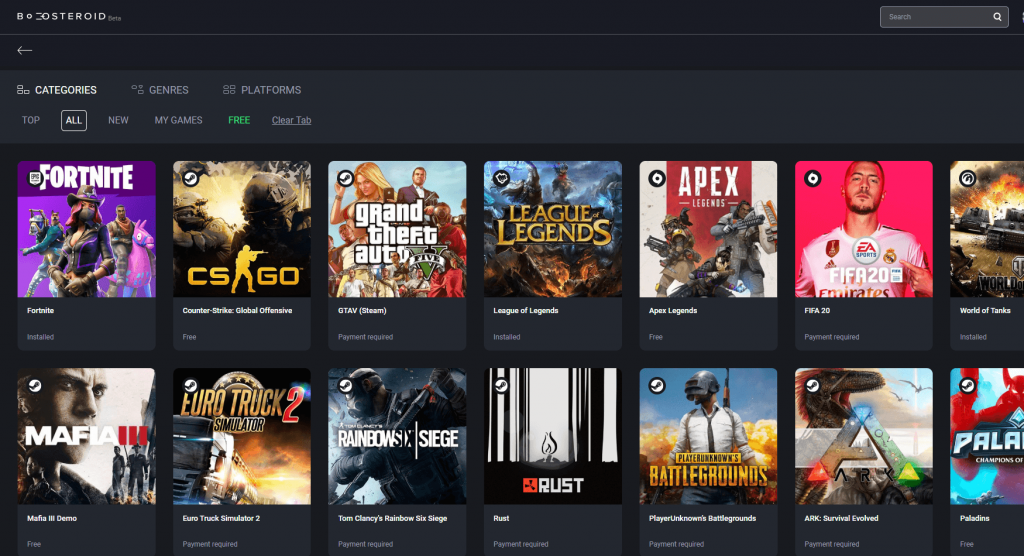 Today Boosteroid is available in Central and Eastern Europe. The service is currently one of the cheapest on the market: a one-year subscription enables users to enjoy web-based gaming for as little as €4.16 per month. The minimum Internet connection quality requirement is 14 Mbps. The platform provides a massive library of hot titles you can run even from outdated laptops or PCs. Mobile gaming included. Also, you can transform your phone into a controller with a special Boosteroid app. Interesting, isn't it?
PlayStation NOW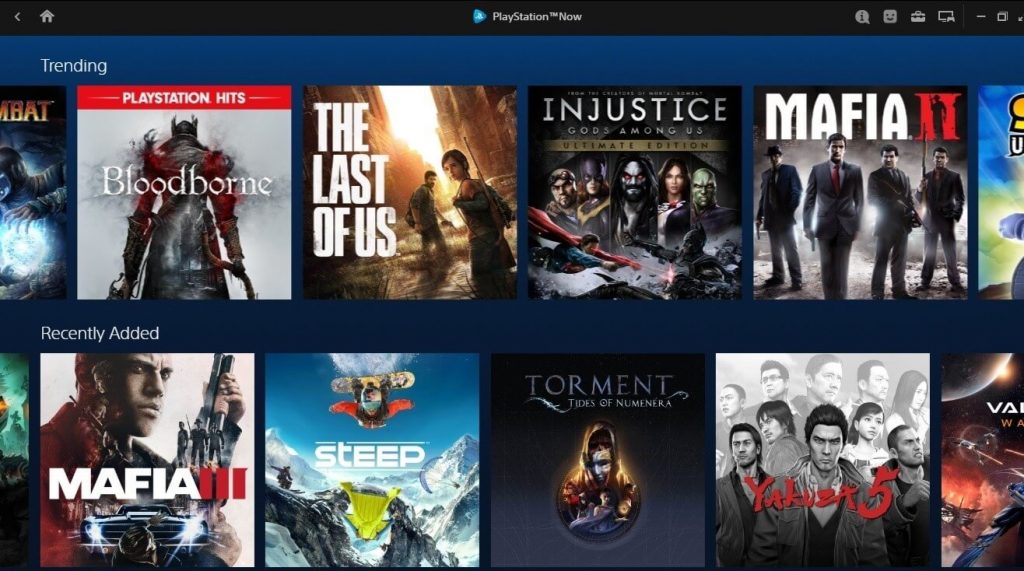 While Microsoft is working on xCloud, Sony has already tried to take over with PlayStation NOW. For a price of 10 USD, you can get around 800 games for PS4 or previous generations. Sounds impressive, but here's something you should be aware of. PlayStation NOW is not working properly in many areas. Gamers based in the major part of Europe and some other continents still don't have an opportunity to enjoy exclusives because they are located too far from the servers.
Vortex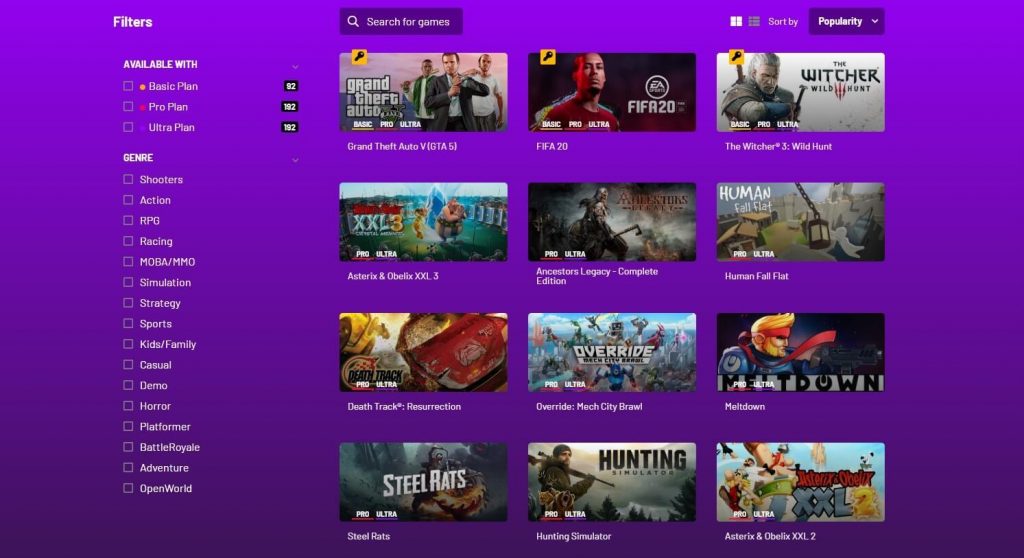 Vortex is basically similar to Boosteroid, however, it charges $10 for a basic subscription. You can play games in a browser or download an app. It might be inappropriate for users, who don't trust any third-party software. Vortex has a decent mobile app, so there is no need in using a controller. 
As you can see, there are quite enough cloud gaming services to choose from. Some of them aren't working smoothly and others have trouble with content owners. Anyway, if a costly gaming PC is not an option for you, here you are to go cloud gaming. Be prepared for the upcoming industry transformation. The choice is yours!
Remy is a technical writer at TechPout. Being an IT enthusiast, he inclines to write about contemporary technology and growing security for machines. One steadfast follower of Baseball, Remy is an active social worker and a gastronome.
Subscribe to Our
Newsletter

and stay informed

Keep yourself updated with the latest technology and trends with TechPout.
Related Posts