Walkie talkies are now termed as things of the past. With the advent of smartphones, social media, the internet, and excessive texting, they have been dropped into the bin by people all over the world. 
But it's the hardware that has become irrelevant for most, the whole concept behind walkie-talkie (Over and out!), including the top-secret code names still, excite the hearts of many.
How to Get the Same Experience of Walkie Talkies Again?
Even though people prefer their phones and instant messaging over the whole concept of walkie talkies, nobody can deny the fact that using them was super fun. And also, in the case of natural disasters like hurricanes, they help out a lot in communicating.
So keeping all of that in mind, many app developers created apps with a similar interface of walkie talkies.
These are the Best 5 Walkie Talkie Apps:
1.) Voxer Walkie Talkie Messenger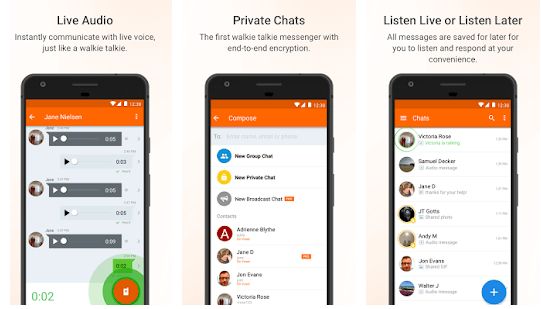 Voxer Walkie Talkie Messenger, the first choice of millions of users, is a full-fledged messaging app built around the functionality of walkie talkie. It is the only walkie talkie messenger with end-to-end encryption.
The users can easily chat and send messages in different forms like text, voice, photo, and recorded voice messages. It also offers widgets and offline services to its user base so that they can quickly connect with their friends.
To use the app, one needs to hold down the walkie talkie button as they are speaking, and then release it to listen to what others are saying. Just like an actual walkie-talkie!
Voxer Walkie Talkie reveals its full expertise and efficiency when the users give it access to their contacts. For that, they'll need to create an account and attach their phone number to it.
Read More: 11 Best Fingerprint Lock Apps For Android Phones 2020
2.) Two Way: Walkie Talkie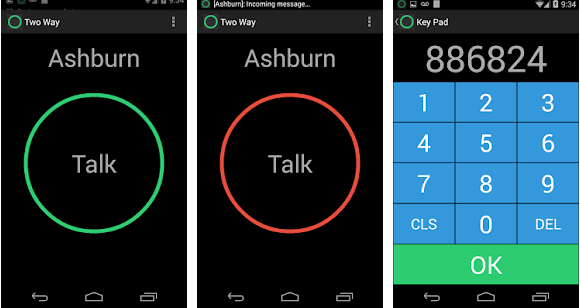 Two Way: Walkie Talkie app is one of the simplest and easiest interfaces to operate. There is no need for any signups, any usernames or passwords, and no configuration required either.
One just needs to open the app, dial into a channel of their choice, and begin to talk. Just like that one can enjoy the in-ear walkie talkie experience in the confines of their own smartphone.
Although there buzzes an issue too. There are no privacy settings in the app. That means that all the channels on the interface are public and open for everyone to hear. But since there are around a million channels to choose from, it's a rare scenario to happen.
To connect with friends, you'll need to share the number of your chosen channels with them so that they can also dial into that. And to keep hearing their conversations, you need to keep the app running as well.
3.) Zello PTT Walkie Talkie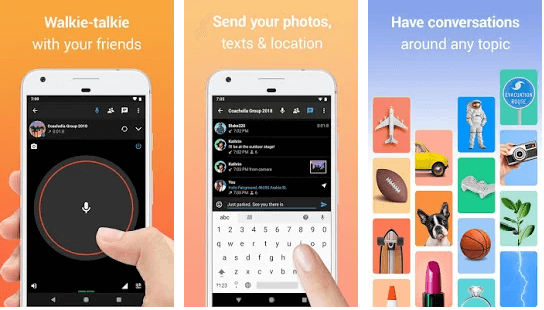 Dissimilar to other walkie talkie apps, Zello, a global social radio phenomenon, submit no limits on its channel or even its users. It is a completely secure push-to-talk app. It offers high-quality audio and support for Bluetooth headsets.
It is also very easy to chat over private and public channels, even up to 2500 users at one time. And as the interface runs quietly, you wouldn't miss one incoming call.
Users are required to set up their accounts before they can get started.
4.) HeyTell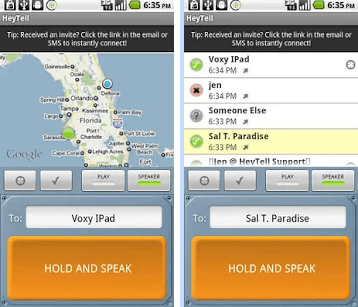 HeyTell, a cross-platform walkie talkie, and voice messenger app is a master at offering an array of options to its users so that they can connect to a multiple of people easily. It intakes low internet data usage to let users message and talk with their friends.
The best aspect, through which HeyTell stands out amongst all, is that it also offers privacy protection. And that too, with three levels of openness for users, i.e., from High to Low privacy. 
With High privacy, if someone wants to connect with you, you'll have to first accept their message invite. While with Low privacy, all your social media friends, and friends who have your email and phone number can message you easily.
The extra benefits in this free app include in-app purchases of features like message wipe, voice changer, emoji, and other quirky add-ons.
5.) Walkietooth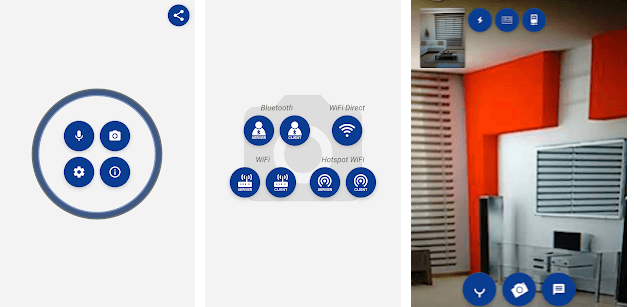 This Android-only, Bluetooth walkie talkie app is a bit different from other apps like it. Unlike others, it's not smothered by the will to only use data connection. It instead prefers to use a variety of other connections, like Bluetooth or Wi-Fi, or even a shared Wi-Fi network. That means this walkie talkie app can be used without the internet as well.
Along with sharing a voice connection, you can also bump the connections to video. So using that, an old device can be easily converted into a baby monitor or a security camera. Who wouldn't like that?
Although, there a few limitations while using a Bluetooth connection. It won't be as optimum in an urban area or in the home, as there could be little to a lot of interference which can block Bluetooth connections. It is better to use it out on the road where there is no data connection or network signals.
It is definitely a niche choice, but undoubtedly one of the most favorites too.
Read More: Here's Everything About Secret Facebook Messenger
Final Words
These were the top walkie talkie apps that be used either with or without the internet. They all are creating a revolution that changes the whole idea of messaging, calling, anonymity, and connecting with people.
Even though none of them are "true" walkie-talkies (as the real ones use radio waves to be able to transmit messages), they are the next best thing surely. Now go, and have fun playing and communicating.
Image Source: Google Play Store
Diksha Lalwani is an aspiring content marketer and a self-declared bibliophile. An English honors graduate, she likes to keep up with the recent happenings around the world and form an opinion. Her interest in anything and everything tech made her follow the path into becoming a technical writer.
Subscribe to Our
Newsletter

and stay informed

Keep yourself updated with the latest technology and trends with TechPout.
Related Posts