Do you want to empty your phone storage space? Using video compressor apps you can free your phone storage space as well as retain all the beautiful videos you have captured using your smartphone. These apps can shrink the video size without decreasing the resolution of the videos.
You can also share videos on social media platforms after compressing the videos with such apps as there is usually a bandwidth and size limit on various platforms which prevents us from uploading large videos freely.
Therefore, in this blog, we will look at the best video compressor apps for smartphones available in 2020.
Top 11 Best Video Compressor Apps for Android & iOS:
Here are the best video compressor apps to compress videos on your smartphone.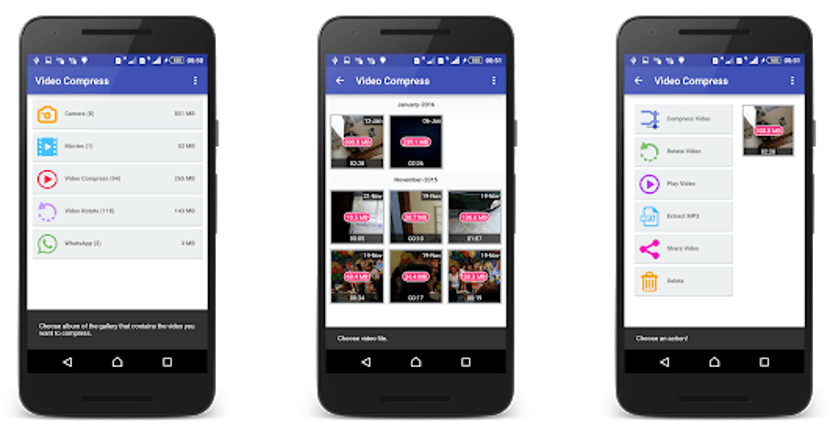 Compress videos with Video Compress as this is the best video compressor app in this category. This app offers a dynamic range of features, starting from letting you compress videos to allowing conversion of videos to audio.
Having a user-friendly UI, it supports maximum video formats. Not only does it facilitate video compression, but it also does so without degrading the video quality. Usually, this app generates a copy of the compressed video while retaining the original one and saves the copy in the gallery.
With this app, you can remove audio from videos before sharing on social media sites. You can also rotate videos as well as extract subtitles from videos. The most appreciable thing about this app is that this app can function on low-speed internet too.
Read Also: Top 10 Best Video Editing Software for Windows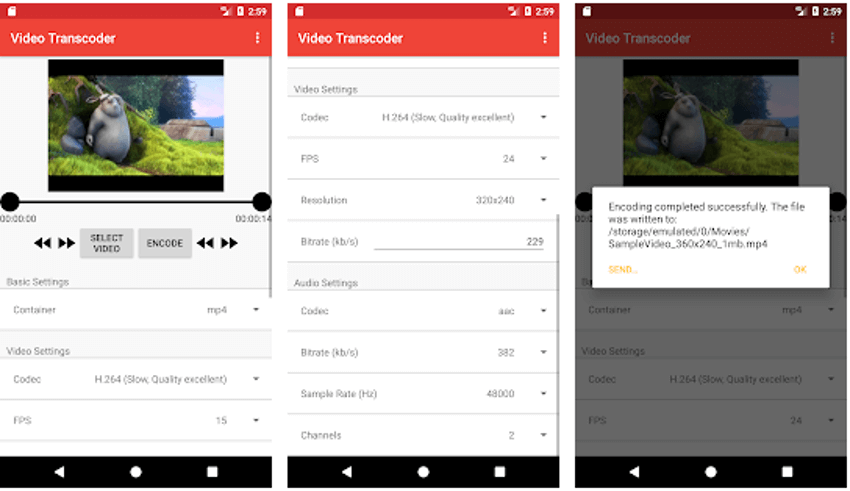 Achieve superior quality video compression with the best video compressor app for Android – Video Transcoder. This app is easy to install by granting fewer permissions and doesn't depend much on internet availability.
With Video Transcoder you can convert videos to a wide variety of video formats like Avi, Mp3, Mp4, Matroska, etc. An open-source program, this app offers ad-free service.
Here's your free solution to compressing videos without putting your private data at risk. The encoding process is pretty swift. Trimming videos and extracting audio are some of the added benefits of this app.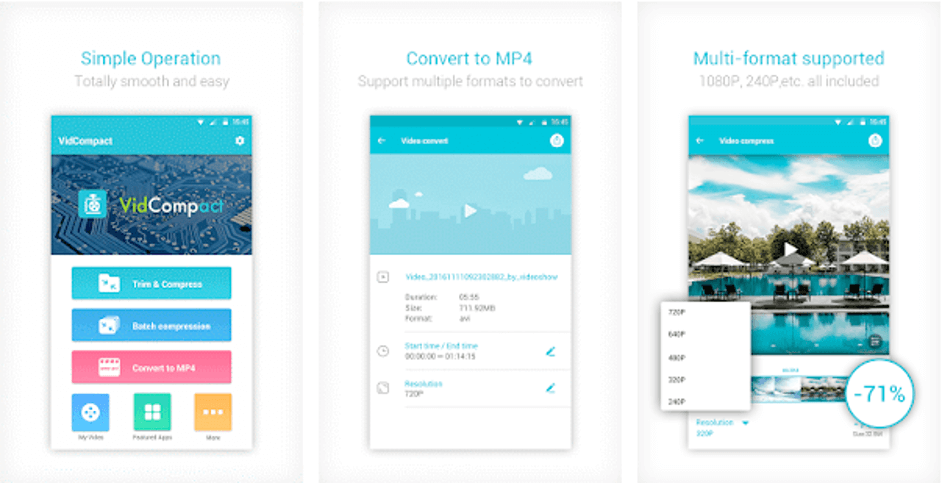 Our next pick in the category of free video compressor app is the VidCompact app. It can achieve compression up to 54% and supports batch conversions. You can install and use this app for free but will have to bear a few ads. 
It supports an array of video formats for compression purposes. Having an easy-to-use interface and a quicker compression process makes this app a preferred tool for video compression among masses.
Don't just compress videos but choose an output resolution as well with this app. Trim videos, rename a video, edit a video, change audio frequency, and perform a whole lot of activities with this app.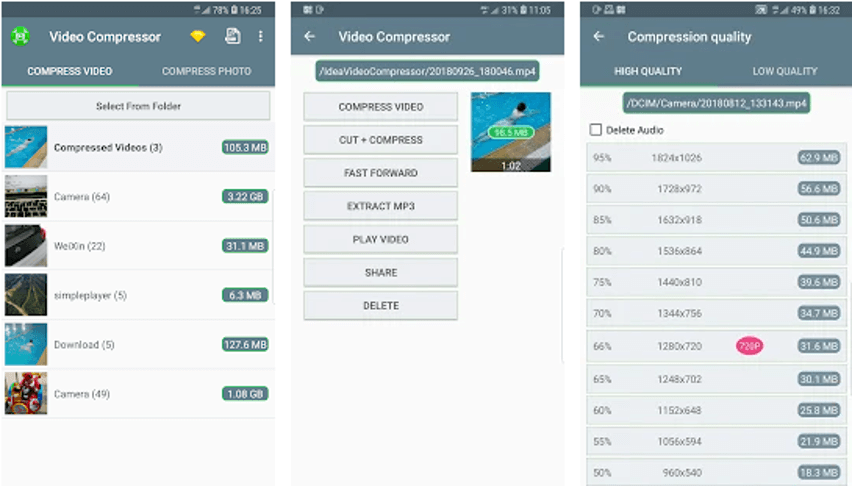 This is a great video compressor app that can do a lot more than video compression. Shrink a video, convert a video to MP4, cut a video, extract MP3 audio from video, and reduce video size with this application.
Being an absolutely free and easy-to-use tool, it uses hardware codec for fast compression of videos.
Additionally, you can also share videos with the help of this app. It offers another convenience that is supporting batch compression of images.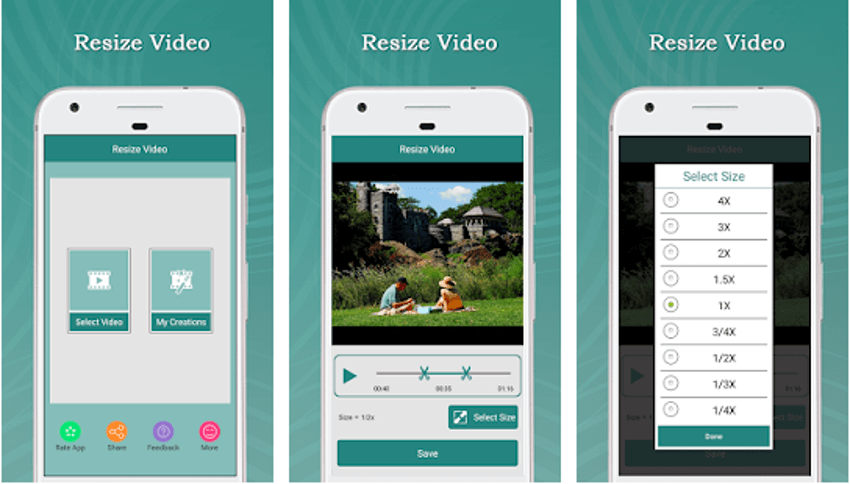 Resize Video offers a complete solution for resizing your videos, and even trimming your videos. It has easy-to-use features with which you can mute a video while sharing it on social media sites like Facebook.
Installing this app is easy but it contains ads that can ruin the user experience to an extent. However, the most attractive feature of this app is the customization feature that lets users add music to a video.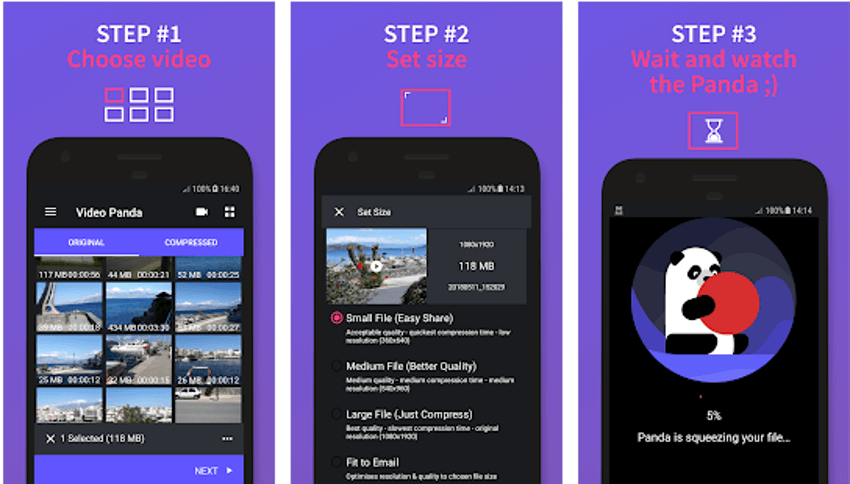 With a cute name, this video compressor application can help you make your videos smaller swiftly. You can resize your videos without hampering the original quality of the video.
The tool is efficient enough in helping you share the videos via email and on various social media platforms without any hassles. The app supports innumerable video formats.
It also doesn't hog your mobile data and supports video sharing even when the network is poor.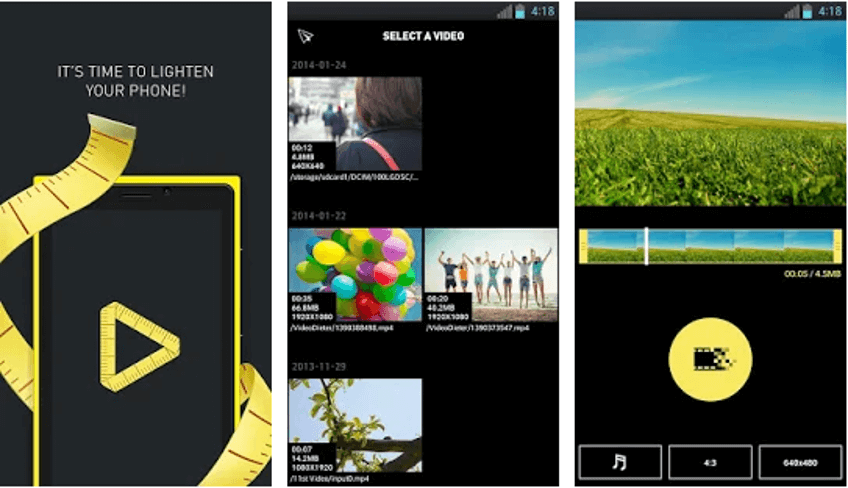 Fit all your videos in your smartphone with the help of this best video compressor app to compress videos. Moreover, this app lets you share your videos conveniently on social media platforms.
Besides having a beautiful interface, this app is loaded with amazing features. It lets you trim and compress a video with fast transcoding ability. You can also choose the output video resolution and quality apart from adjusting the play speed.
The tool offers a time-lapse option to downsize a video. This free app also offers 24 different photo filters to personalize your images.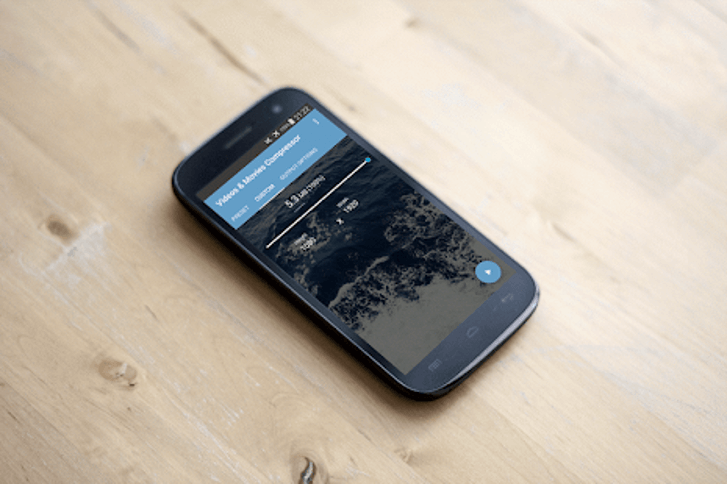 Loaded with a bunch of features and a simple UI, this app supports multiple video and movie formats. This free app can compress videos using high-end compression technology.
You can compress movies, TV shows, and camera recordings by running the app in the background. It delivers excellent output quality. A slider makes it easy to adjust the shrinking level.
Read More: 11 Best Image Converter Software For Windows 2020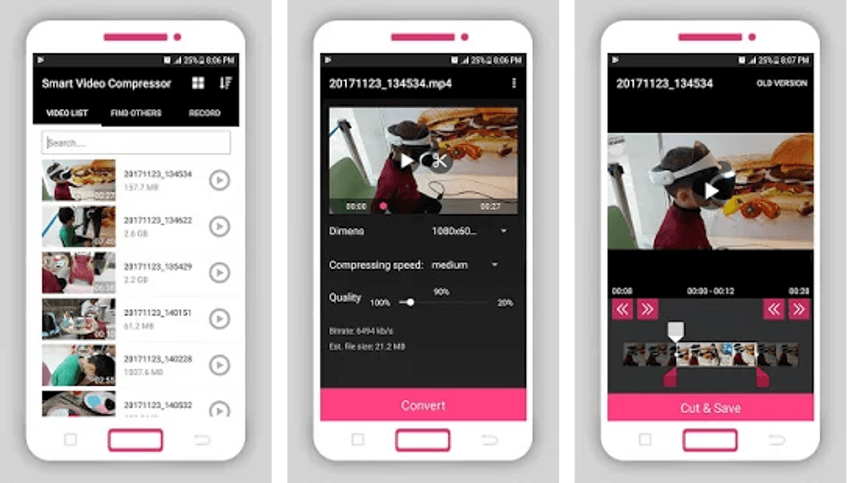 Here's another excellent video compressor app for your smartphone, which is free to use and can shrink videos in 720p, VGA and low-quality as well. This app shows the live compression progress of the file. It can be used to retain the metadata too.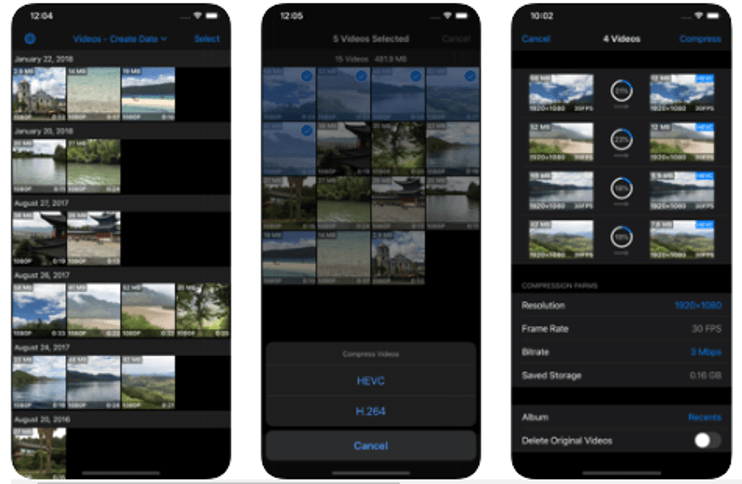 A simple interface makes this video compressor app for iPhone a great choice for compressing videos. You can crop, trim, split, cut, and even merge videos.
This app supports multiple resolution options for H.264 and HEVC files. Additional features of this app include multiple bit rate options, a preview function, etc.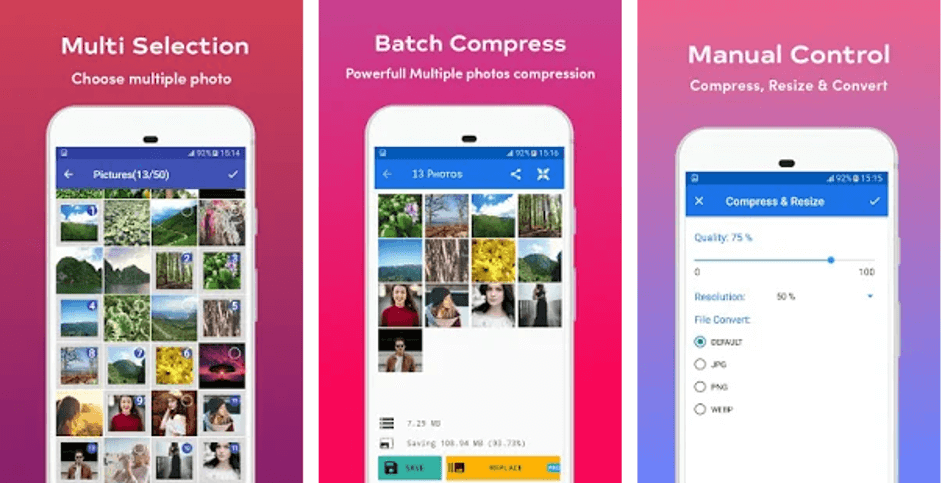 You can compress videos and images with this free video compressor app. This app is equipped with some cool features that make it very easy-to-use. It helps to resize a video and image up to 99%.
Conclusion
Thus, now you have seen that video compressor apps are absolutely easy to obtain and use. They can help empty your smartphone's storage space by shrinking several videos without affecting the resolution of the video.
Hopefully, you have found an ideal application from this article for resizing videos without any hassles.
Image Source: Play Store, App Store