Image metadata makes available a lot of your private information to others. Hence, you may use the most recommended paid and the best free photo EXIF editors for Mac to effortlessly edit the EXIF (metadata) to ensure privacy.
What do you do first when you wear a new dress, eat some exotic dish, travel to some picturesque location, or have any other special life moment? We believe the first thought that comes to mind of this social media-friendly generation is, "let us click and share a picture on social networks." Well, sharing happiness through social media is a good idea unless these images divulge a bit too much about your private information, like your location details, etc.
Surprised? Well, yes, photos can give a lot of information about you such as the details of your device, time, place, and date when these images were captured, and more. All these details are collectively known as EXIF data that must be edited to protect your privacy.
This article acquaints you with the best photo EXIF editors for Mac to edit this data effortlessly for privacy protection. However, before moving toward these software programs, let us take a detailed look at the meaning and contents of EXIF data to understand it better.

What Is the Meaning of EXIF Data
EXIF data sometimes referred to as metadata, is a condensed version of the term Exchangeable Image File Format. It is a piece of information your camera stores when clicking pictures. The social media applications where you upload your photos capture details like the location from this EXIF data.
In addition to location information, an image's EXIF data may contain other details, like the device's model name, the photo's date, the time when the image was taken, the flash's situation (whether it was on or off), the type of lens, pixel's resolution, ISO rank, shutter speed, aperture, and focal length.
With so much personal information being available through a picture's EXIF data, it becomes essential to find, remove or at least edit these details. Let us now take a look at the list of the best applications for easy photo metadata editing on Mac.
Well-Researched List of the Best Photo EXIF Editors for Mac
You may use the following paid and free EXIF editors for Mac to change a photo's metadata without any hassles.
1. AnalogEXIF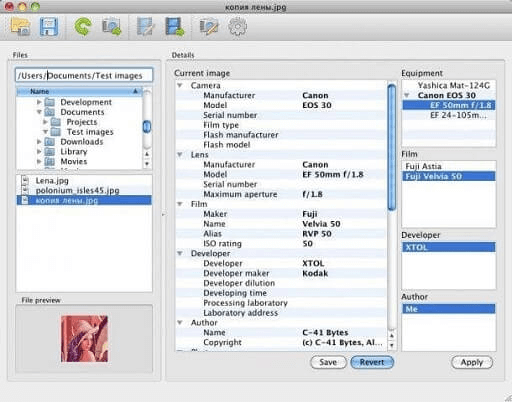 Let us first take a look at AnalogEXIF. It is among the best photo EXIF editors for its reliability and features like the removal of metadata from both scanned and captured photos.
Moreover, the following features also contribute to making AnalogEXIF one of the best free photo EXIF editors for Mac.
Key features of AnalogEXIF
Supports multiple file formats, such as PNG, JPG, and JPEG
Boasts options for XMP data editing
Lets you edit EXIF data of more than one picture in a single shot
Metadata editings of all file types, like IPTC, EXIF, and XMP
Allows you to add keywords, titles, tags, and other details to your images
It is highly customizable
Ease of use
Also Read: Best Duplicate Photo Finder and Remover Apps for Mac
---
2. EXIFPurge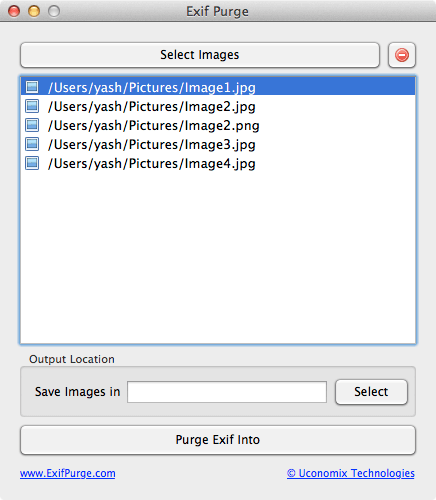 Next, let us introduce you to EXIFPurge. It is lightweight software with a portable version so that you can edit EXIF data even without installing anything on your device.
Apart from it, the factors that make this software one of the most sought-after free EXIF editors for Mac include bulk metadata editing and the below features.
Key features of EXIFPurge
Quick and easy metadata editing
Option to choose the location where you want to save the edited images
EXIFPurge saves edited pictures in a new folder so that original photos do not get affected
---
3. Exif Editor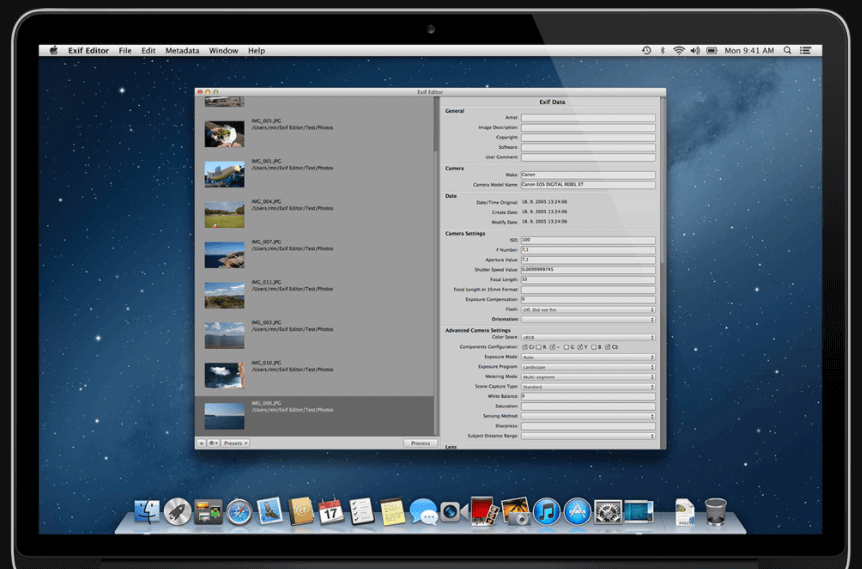 Exif Editor is the next name we would like to include on this list of the best photo EXIF editors for Mac. With this software, you may directly modify image metadata. Moreover, it allows you to see all the EXIF details in real-time.
Furthermore, below is what else you can expect from this one of the best software to photo EXIF data on Mac.
Key features of Exif Editor
Lets you view the camera settings and edit them
You can add details to scanned analog photos
Option to change the image's geolocation
You may write, edit, and read the metadata
Quick metadata editing of multiple images at once
Also Read: How To Transfer Photos From iPhone To Mac
---
4. Image EXIF Editor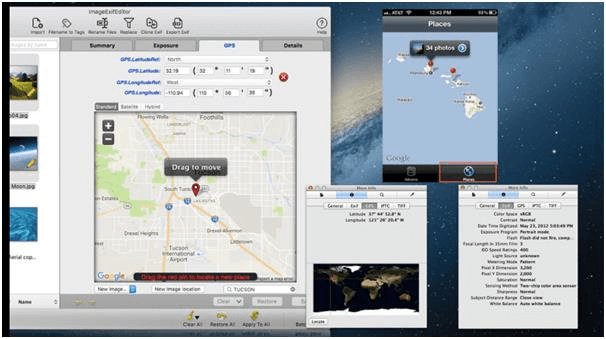 Image EXIF Editor is our fourth choice when it comes to selecting the best EXIF editor for Mac. It is a quick tool to view, edit, and remove photo metadata.
Moreover, a lucid description of all the details about how a photo was taken, easy to use interface, support for all picture formats, and the below features make it a desirable choice.
Key features of Image EXIF Editor
You can undo editing or redo it
Supports bulk EXIF data editing
Option to change an image's location using the geolocation tool
Lets you search photos using their name
---
5. EXIF Studio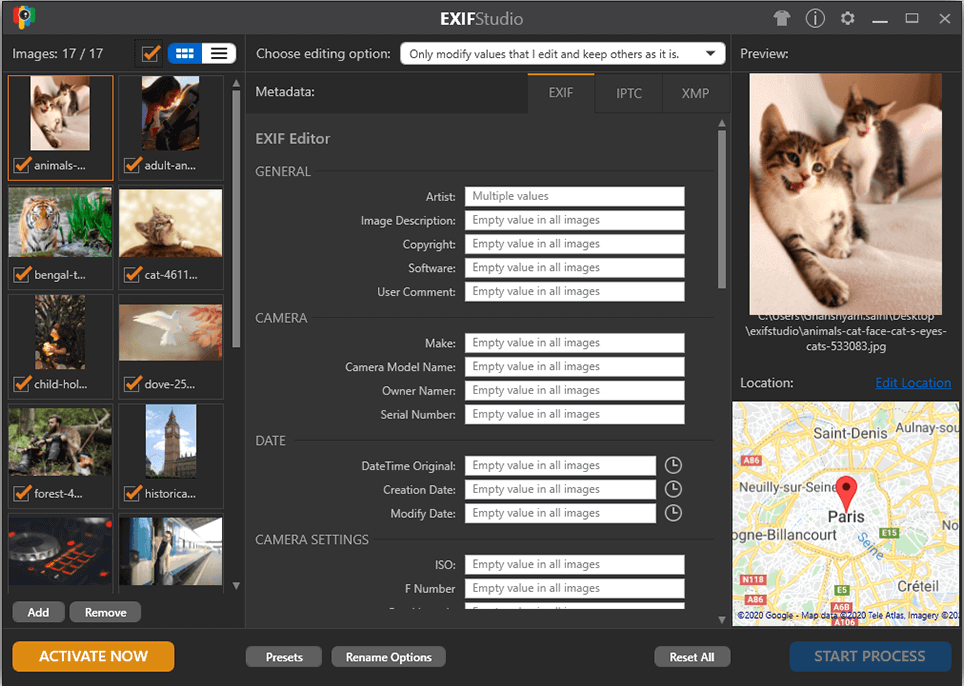 It is not possible to skip EXIF Studio when discussing the best software to edit photo EXIF data on Mac. With this software, you may see, read, change the name, and modify multiple photos with a few simple clicks.
Additionally, EXIF Studio is a popular software for its GPS location editing and multiple options to save the edited image. Along with it, the following features are the cherry on top of the cake.
Key features of EXIF Studio
Creation of multiple presets during metadata modification to use them in the future
Lets you edit XMB, EXIF, and IPTC data
Support for EXIF data editing in bulk
Option to keep settings saved
Easy renaming of edited pictures
Also Read: Best Free Photo Recovery Software to Recover Deleted Images
---
6. ExifTool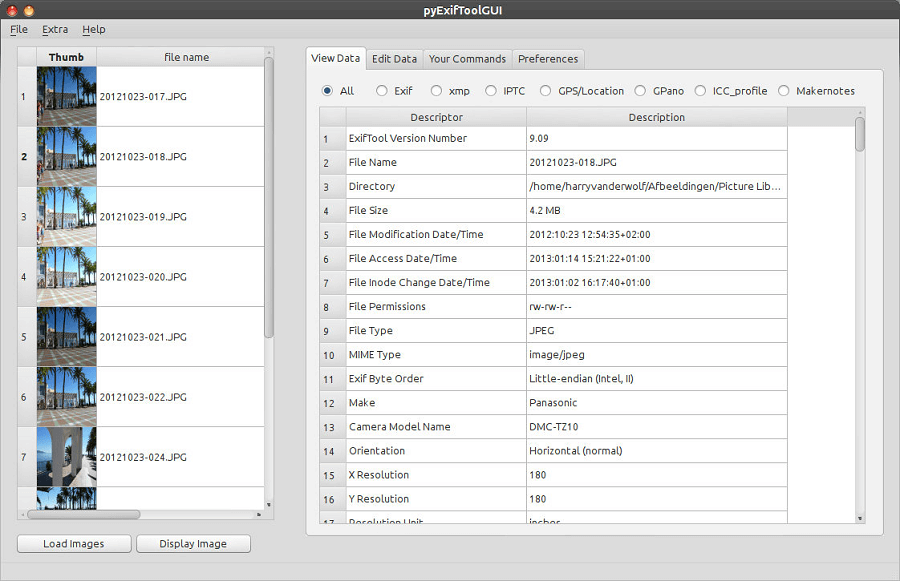 Let us now look at ExifTool. It is a powerful and among the best free photo EXIF editors for Mac. You may use this open-source software to effortlessly write, read, and edit the image metadata. We like this software particularly due to its fast speed and many customizable features.
Talking about features, below is what else makes this software a great selection for the best photo EXIF editors for Mac.
Key features of ExifTool
Support for Photoshop IRB and profiles like EXIF, IPTC, ICC, GeoTIFF, GPS, XMP, and more
Thumbnail extraction
Image previewing
RAW image support
Supports over a thousand tags
Automatic original image backup
Metadata deletion for groups
---
7. Quick EXIF Editor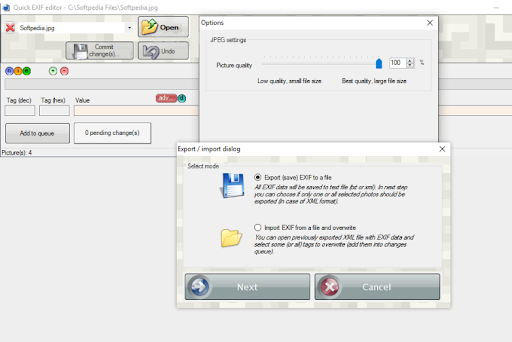 The next one on our list of best EXIF editors is Quick EXIF Editor. It is a free editor available with plenty of amazing features. It enables preview images, toggle to display related information, import, export, etc. Additionally, you can create a queue, Update date & time settings, & also access some of the advanced features. The program is lightweight when compared to other EXIF editors and consumes very less resources. All you need to do is drag and drop the file or import the image through File Browser.
Key Features of Quick EXIF Editor
Easy-to-use interface
Completely free to use
Support multiple file formats including JPG, JPEG, PNG, etc.
Focal length function
---
Concluding the Best Photo EXIF Editors
This article focused your attention on the top paid and the best free photo EXIF editors for Mac. You may go through each of their features and then choose the software that matches your requirements the most.
If you find any trusted software missing from our list of the best Mac EXIF editors, kindly mention it in the comments section for us to know. Also, you may drop all your questions regarding this article in the comment box for us to address them.
Niharika is a passionate soul who finds immense satisfaction in putting all her thoughts in writing. Being a technology enthusiast, she loves learning new things about tech and making everyone technologically literate through her articles. When not composing tech articles, you can find her bringing characters to life in her fictional stories, reading something intriguing, or spending time with her near and dear ones.
Subscribe to Our
Newsletter

and stay informed

Keep yourself updated with the latest technology and trends with TechPout.
Related Posts