7 Best Halloween Apps for Android & iPhone in 2021

In the most strange way, there is an event of the year when we all become drawn into the spooky world wholeheartedly and that event is Halloween. Whether it is a clan of little ones or a group of millennials, whether you are tied up with your 40s dilemmas or you are reminiscing your good old days in your 70s, Halloween brings cheers in its very special spooky way to everyone despite age. To adorn the charm of this occasion, there are some apps that cater truckloads of terrific celebration ideas and we have them here. Read on and find out 7 best Halloween apps for Android and iPhone to make sure you didn't miss something dreadfully wonderful. 
List of 7 Best Halloween Apps for Android and iPhone
Carving pumpkins, collecting candies, tailoring the costumes that stand out, errands for decor, curling up with the scariest movies of all time and whatnot. Halloween activities are the ones that charm everyone effortlessly and we can't help but dig out more of them to spread more cheers. If you are running short on those exhilarating ideas to fuel your festive mood, check out these best Halloween apps for iPhone and Android devices that will revive the life in your party. 
1. The Walking Dead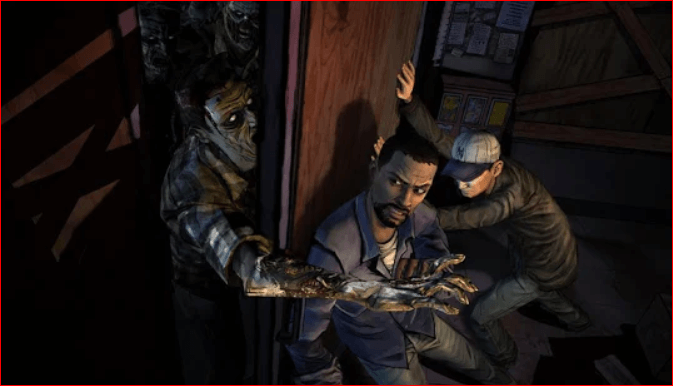 Availability: Android & iOS
The rising popularity of this PC game made it expand to mobiles and here it is. The Walking Dead is one of the favorites to count among best Halloween apps and it is the deserving one. This app from Telltale Games brings a fantastic gaming experience with an interactive storyline, be it of zombies or any other genre.
Read Also: Best Funny Faces Apps for iPhone and Android
Focused more on the story, this game brings you the platform to play via a comic book set. As you play, every action you shoot and every step you take impacts the entire storyline. It is available for Android and iOS devices and is one of must-know companions that you can have to add cheers to the Halloween mood. 
Download App: Android and iPhone
---
2. Plant Vs. Zombies 2
Availability: Android & iOS
Yet another big name. Plant Vs. Zombies is one of the classic mainstream games to be engineered ever. Thus, we have its successor, Plant Vs. Zombies 2 that continues to rise and shine as not only a friend to your gamer but also as one of the best Halloween apps. In this spooky and thrilling yet utterly humorous game, you are challenged to combat against a zombie clan in order to defend your house.
What's more interesting about this app is that it is a perfect go for any age group. All you need to carry is a set of strategies, constant focus to face an abrupt situation and then there are plants with unique capabilities in each of them to fight back zombies. Make sure your plants make it to the top and this one may be your Halloween treat to take pleasure in.
Download App: Android and iPhone
---
3. Walli Wallpaper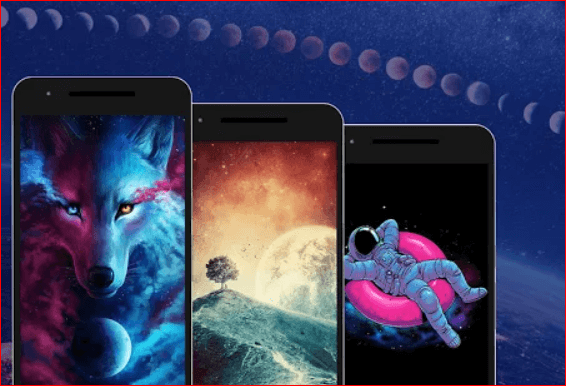 Availability: Android & iOS
If you are in a mood to discover art to adorn Halloween decorations, check out Walli Wallpaper. It is yet another best Halloween app for you to try. Decorations are one of the major checkpoints for Halloween and while that's the case, Walli Wallpaper makes sure your mobile device reflects what's around. In this app, you will come across a selection of original artwork from across the world.
You can easily search for the kind of wallpaper you are looking for by simply typing in a hashtag or you can seek ideas from categories available in the app. While you are hunting for Halloween look for ideas to decorate your phone, you can check the Scary category in the Walli app and find scary ones. Have a fun time doing that. 
Download App: Android and iPhone
---
4. FancyKey Keyboard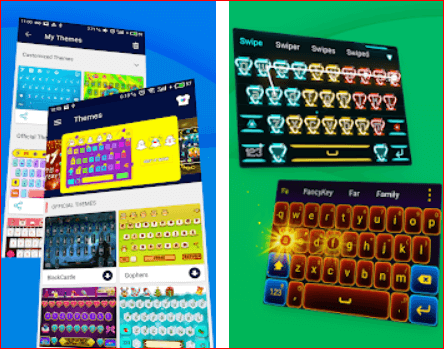 Availability: Android & iOS
FancyKey Keyboard, another one on the list of best Halloween apps, is an incredible tool to personalize your phone's appearance. It's fun exposing your eyes to gorgeous-looking wallpaper on your phone, but the keyboard part should not be compromised as well. This app offers you multiple themes including Halloween to stun your phone's keyboard look.
Read More: Best Manga Reader Apps for Android and iPhone
Here, you are allowed to download themes for the keyboard to fit the holiday feels and you can also enjoy creating the custom keyboard of your own with photos that exist in your device. Whichever way you pick, FancyKey is one of the best ways to enhance the Halloween mood right in your phone. 
Download App: Android and iPhone
---
5. Friday the 13th Killer Puzzle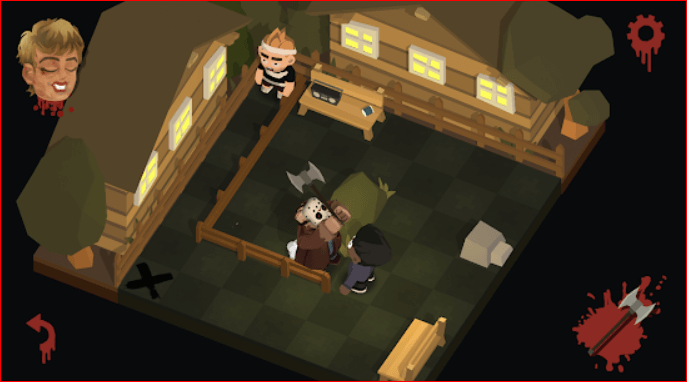 Availability: Android & iOS
Coming straight out of the classic horror chills, this app is sure to level up the Halloween vibes around. Friday the 13th Killer Puzzle, one of the best Halloween apps, allows you to be Jason Voorhees, the character you can play to chase down campers. Here, you have to run across a number of hurdles, slip down and bring yourself back to your brains in order to accomplish your aim.
As you excel at levels, a newer set of challenges and puzzles along with more weapons and people to slay await you. You will find the presence of setups inspired from films in this app. This one is indeed an addictive one to play.
Download App: Android and iPhone
---
6. It's the Great Pumpkin, Charlie Brown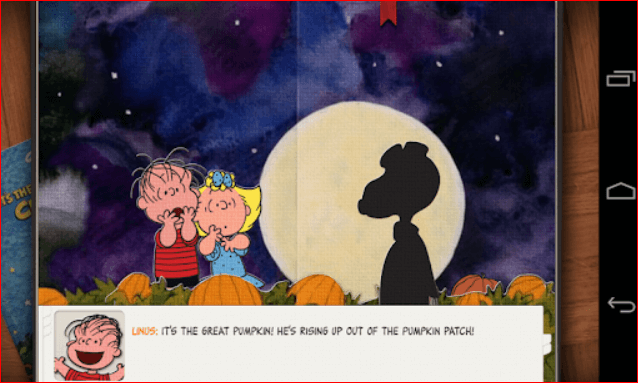 Availability: Android & iOS
Everybody loves a bit of It's the Great Pumpkin, Charlie Brown. It is a classic one to welcome around Halloween times. In this app, you and your loved ones are breathed back to the same old times as the all-time beloved story plays. Apart from watching and listening to the story, you get to create your own custom peanuts characters, dressing them up in holiday costumes.
Then there are multiple Halloween games and trick-or-treat activities with your clan of Peanuts. When it comes to finding the best Halloween game apps for Android and iPhone, make sure you check out this one. 
Download App: Android and iPhone
---
7. Into the Dead 2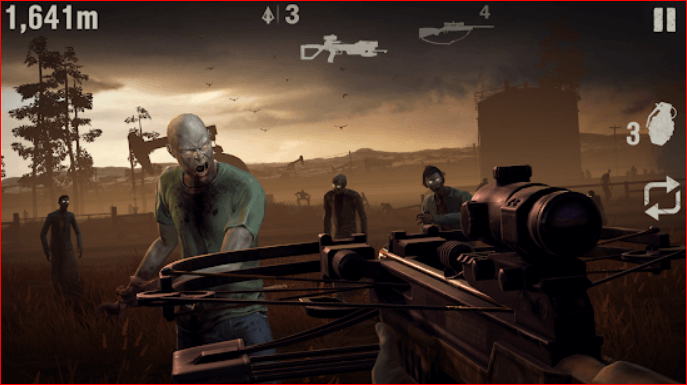 Availability: Android & iOS
You can never have enough of the thrills that gaming can inject into the holiday and here we have Into the Dead, absolutely to be among the best Halloween game apps, to remind you that you can have the fun you deserve. In this popular game app, you have to fight for your life against the rush of the dead. The game continues to be enhanced with new challenges, and weapons as you finish off each level.
Read More: Best Vampire Games That You Can Play All Time
Besides, you have a choice to unleash more weapons and fighters to back. This gameplay has a robust pace to not let you go bored and there are several scenarios where you can commence your action. You certainly have this one to count on when it comes to breathing chills back around.
Download App: Android and iPhone
---
Treat Yourself With Spookily Best Halloween Apps
You just discovered the best Halloween apps for iPhone and Android mobile phones, be it the perfectly matched games or decorations. In case you just went low on tricks for play on your friends, we hope you have found the thrill-pills of them now. This was from our part and we'd love to know your favorite Halloween apps. Also, let us know if you found this article to be helpful by writing in the comment box. 
Jyotsana is a technical writer with a non-technical background. An eye of detail and a knack for writing helps her to write technology related content.Apart from writing, she is a coffee connoisseur and an aesthete who rejoices in poetry and music during leisure.
Subscribe to Our
Newsletter

and stay informed

Keep yourself updated with the latest technology and trends with TechPout.
Related Posts