10 Best Funny Faces Apps for iPhone and Android in 2020

With the world moving from physical to virtual platforms, social media has taken over the way we communicate. Almost everyone is active on social media accounts. You can add beautiful backgrounds, make funny faces, and other effects to make it visually appealing.
In this blog, we will focus on Best Funny Faces apps that offer an easy and creative way to make expression-filled faces. With these applications, you can easily create funny faces, post, and share them directly on your Social media accounts.
These apps use advanced technology, editing tools along with a lot of emotes and filters.
So without wasting any time let's dive into the world of crazy and goofy faces with these best funny faces apps for iPhone and Android.
Best Funny Faces Apps For iPhone and Android in 2020
Pick a picture and make them funny with below-mentioned crazy face apps.
1. Funny Face Effects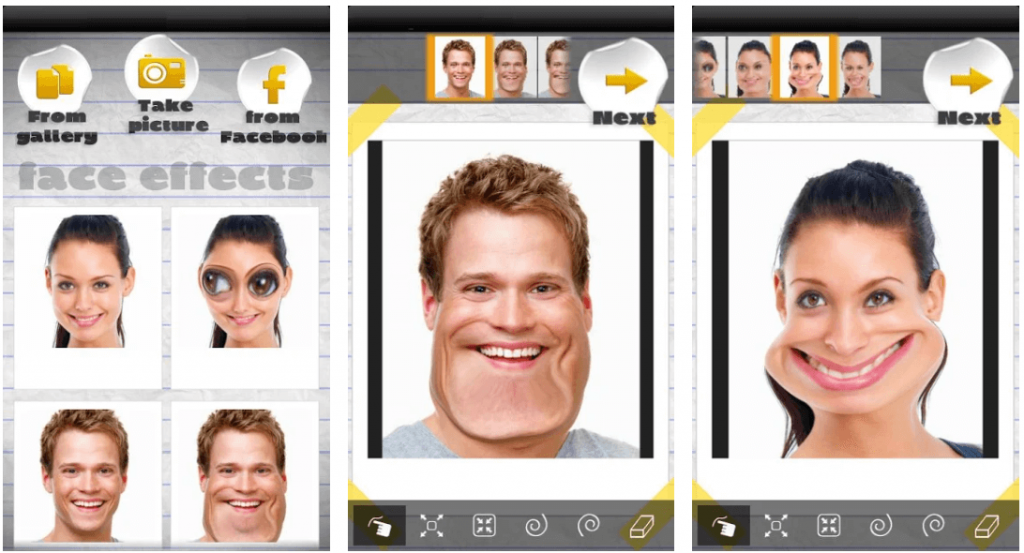 Our first pick on the list of funny faces apps is this superb application. The app is fully compatible with the Android platform and can make you look fat, ugly, bald in a matter of seconds.
Also See: Free Android Cleaner Apps to Optimize & Speed Up Your Android Phone
Use it to add a huge smile to your face.
You can also use it to stretch, warp, and distort the overall appearance of your face with the help of your fingers.
It can also be used to import pictures from the photo gallery of your Android device.
With this funny faces app, you can also post your edited faces directly on social media.
Download for Android
---
2. YouCam Fun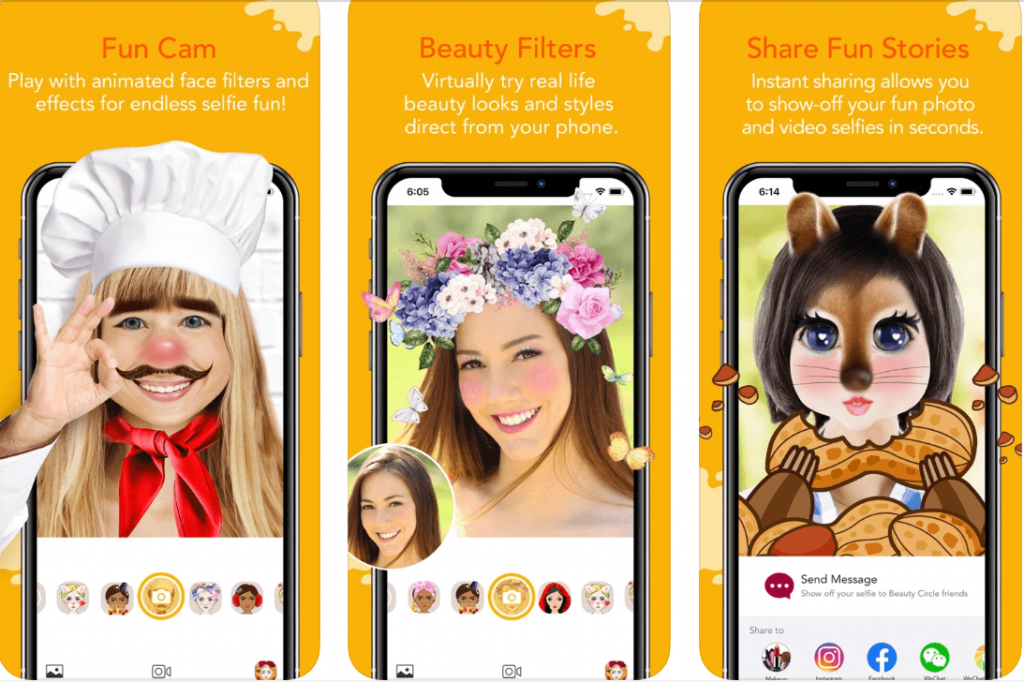 Another popular funny faces app for your iPhone is YouCam Fun. The app equally works well on Android devices and is highly popular for its class-apart functioning. The app comes in a handy design in a size of 109MB for iOS and 66MB for the android platform.
Turning a normal face into funny and goofy ones is incredibly easy with YouCam Fun.
You can use it to add filters to any pictures saved in your photo gallery or click one in real-time.
As soon as you launch the app, I will detect your face and start applying filters to it.
The straightforward and simple interface adds on to its easy working.
---
3. Face Changer Camera
Developed by Visionsapp, Face Changer Camera is another silly face app that you can pick to design and create awesome faces. The tool works well on both iOS and Android platforms.
Also See: Best Duplicate Photo Finder and Cleaner Software
It has a massive collection of filters including live and artistic effects.
It comes with straightforward working, all you need to do is, click or browse a photograph, open the app, add filters and it's done.
Face Mask, Face Wrap, Face Puppet, Face Sticker, and Chin Face are few of its well-known offerings.
Apart from this, you can also blend two faces using its Face Blend feature using this top-rated funny faces app.
Download for Android
---
4. Banuba – Funny Faces App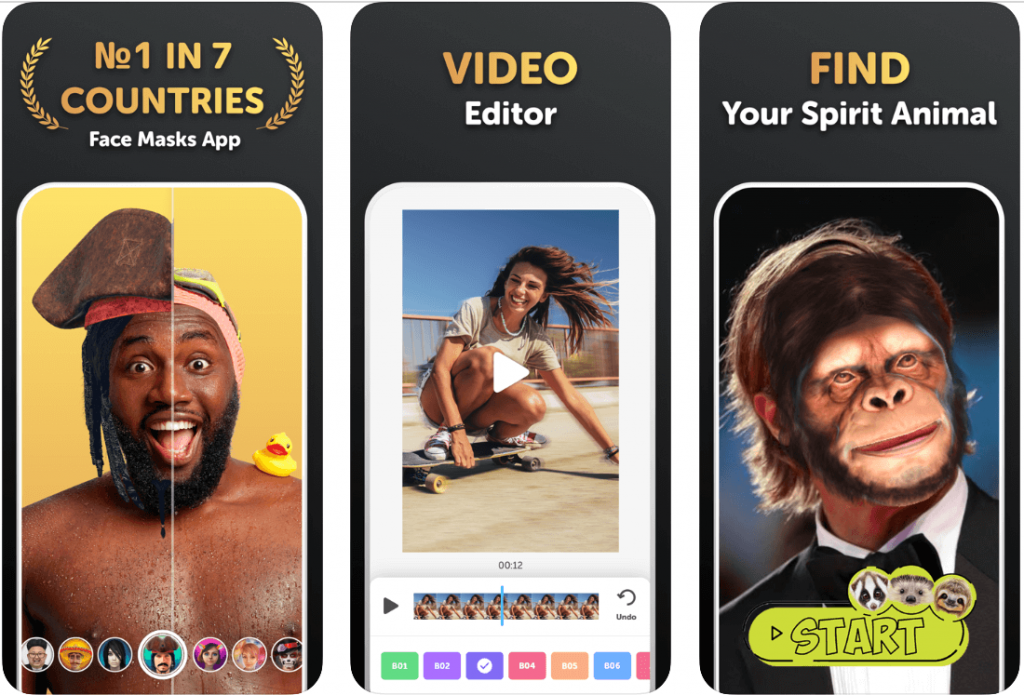 Another best funny faces app that you can pick to make funny faces is Banuba. The tool has a humongous collection of filters and effects.
Lightweight tool which comes in an 80MB size for Android devices and iPhones and is available in a small size of 165MB.
Enjoy applying dozens and dozens of funny and goofy filters with Banuba.
With this crazy faces app, you get class apart selfies and video experience.
Use your creativity and innovative ideas to create cheek-aching hilarious faces.
Banuba is also available in a premium plan which offers advanced features and editing effects.
---
5. Snap Face Photo Editor Animals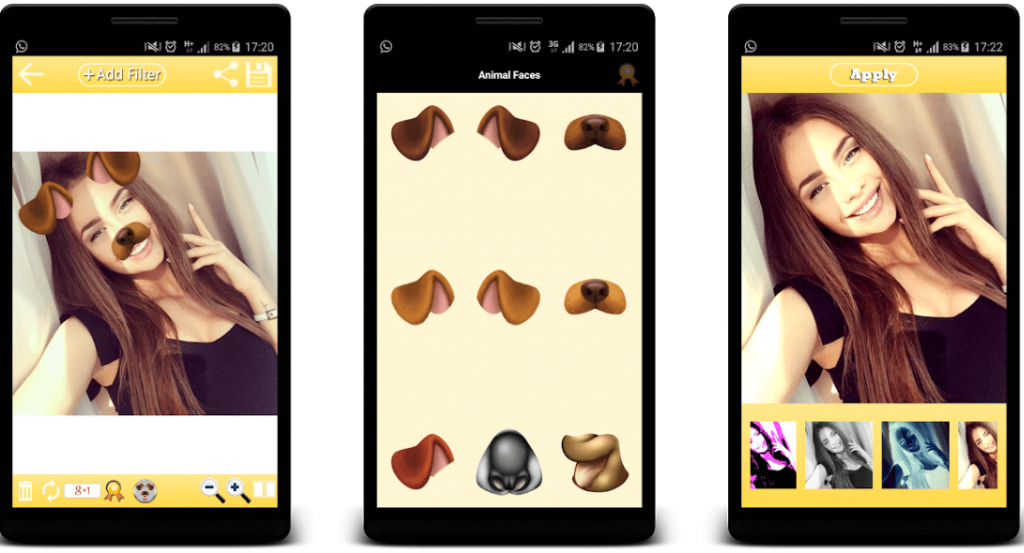 Turn your face into a stunning animal funny face with Snap Face Photo Editor Animals. It is a popular funny faces app and works on a clean and convenient interface.
Just click a picture and leave the rest to Snap Face Photo Editor Animals app.
It has around 100+ animal effects.
In addition to the animal effects, the tools also have a few morph effects to offer.
Apply various animal face parts with this easy to use application.
Download for Android
---
6. Faceswap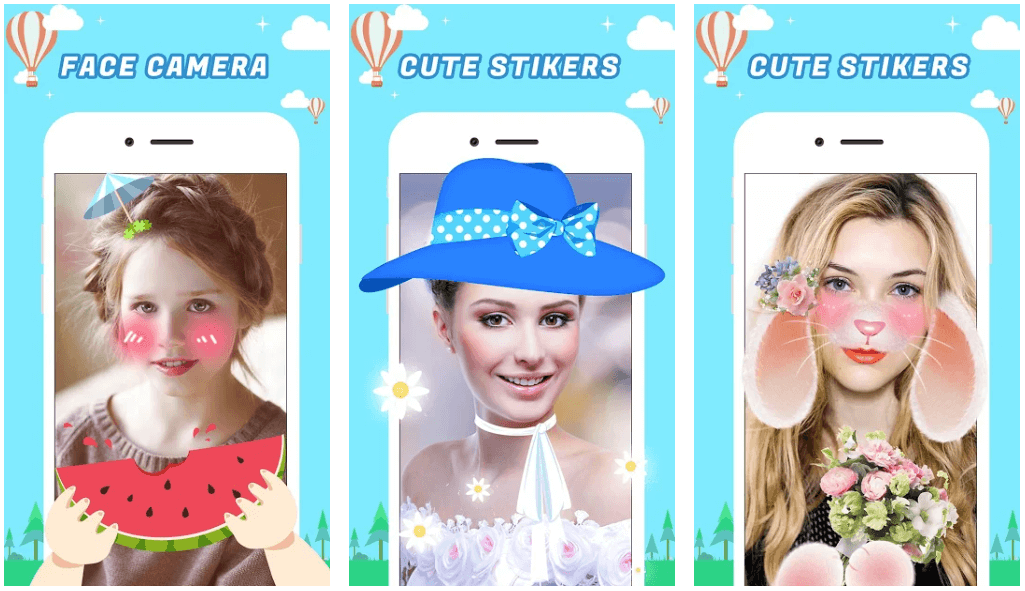 Face swap is another impressive funny face app that you can use to edit your facial expressions. The tool has several filters to add that can fit your face without any hiccups.
Numerous facial effects including weird looks, animals, Halloween, and celebrity.
Theme Photo, photo swap, live stickers, motion swap, classic collage, photo retoucher are few other functions of this good funny faces app. 
It is a free app and enjoys a rich user base.
Download for Android
---
7. Face App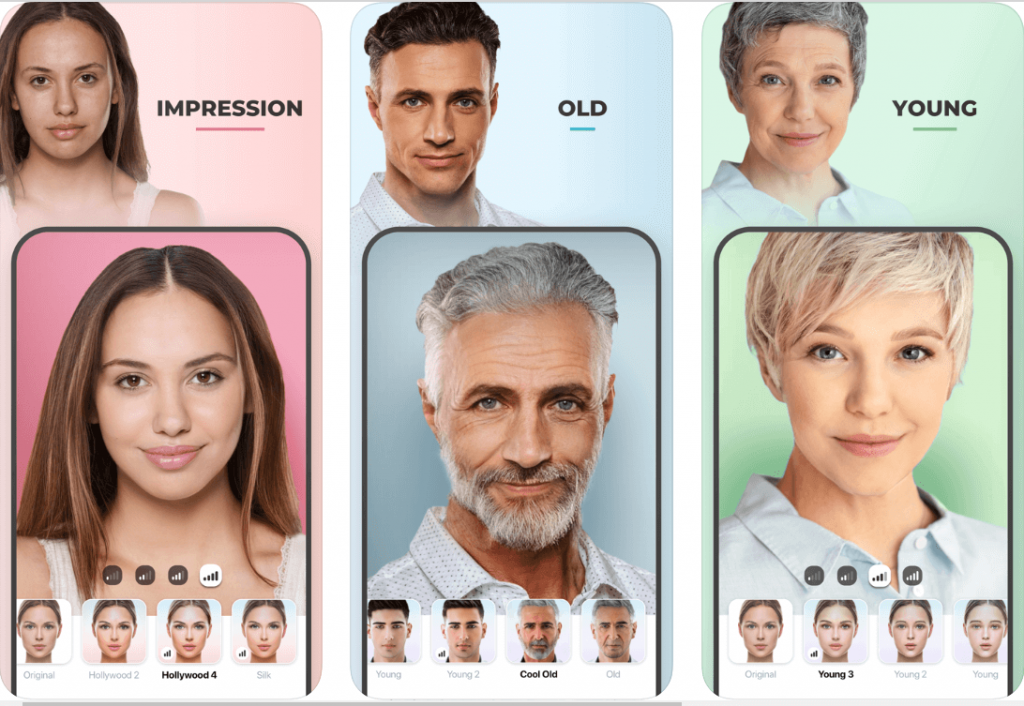 Face APP is one of the most popular funny face apps that one can use to make funny faces. It comes with a lightweight design and enjoys more than 100 million downloads.
It uses an AI-feature that adds a realistic effect to your photographs.
The most recent addition is its old age selfie filter.
Its basic version has around 21 filters. However, you can also go for its Pro version to enjoy 28 fun filters.
It can also be used to swap gender, change age, alter the hair color, add a smile, beard, mustache, and even add makeup.
Enjoy an array of fun-filled and incredible tools to give your face new design and take Hollywood ready selfies and pictures.
---
8. Cupace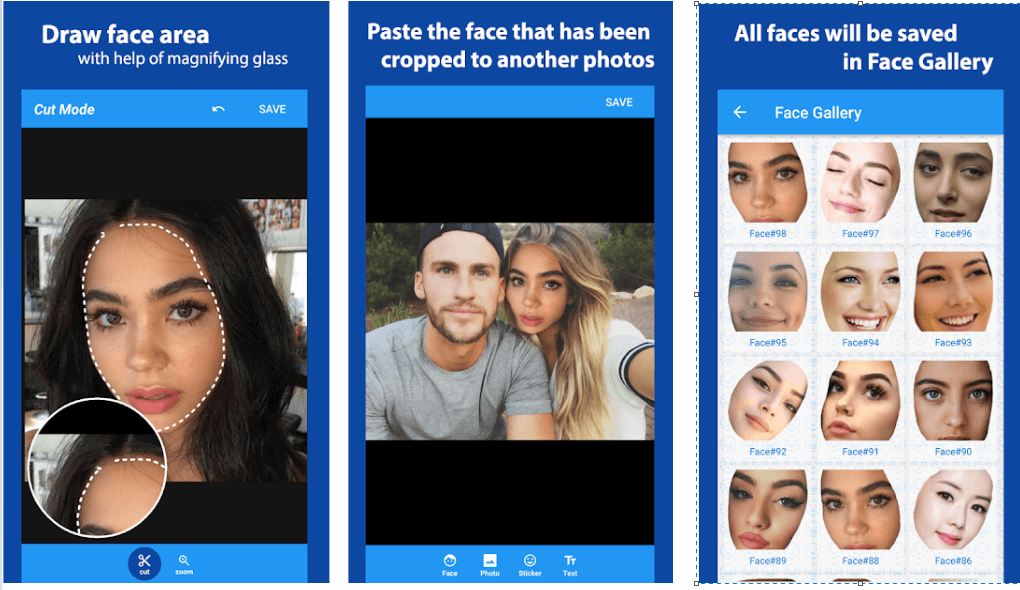 Superlative Funny faces apps for Android offer a variety of innovative and funny features. If you are looking for a straightforward and lightweight application then Cupace can be a good pick. It offers an incredible way to copy and paste different faces on each other.
It comes with several exciting features and allows you to cut a face from any given image. Which you can, later on, choose to paste on a different image.
For accurate results, it also has a magnifying tool.
The cropped face is saved in the Face Gallery for further use.
With Cupace you can also add text to your photo.
Download for Android
---
9. Snapchat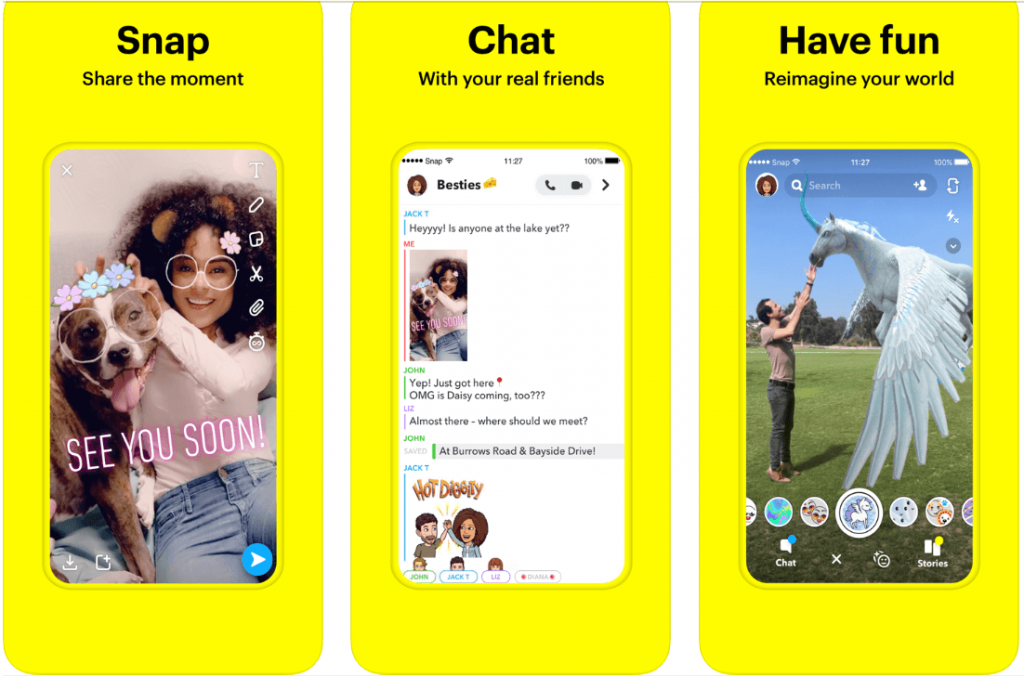 Next on our list of best funny faces apps for iPhone and Android smartphones is Snapchat, an incredible face swap app that enjoys worldwide popularity and fan following. It has a plethora of filters to offer along with various other useful and fun-filled features.
Also See: How to Remove Snapchat Filters from the Saved Photo?
With this versatile application, you can change the entire way you look.
 It gives you an easy option to express yourself with the help of filters, editing effects, lenses, and Bitmojis.
Apart from this, you can video chat with 16 friends at a given point in time.
The images that you click using Snapchat can be shared with your friends within seconds.
---
10. FaceOver Lite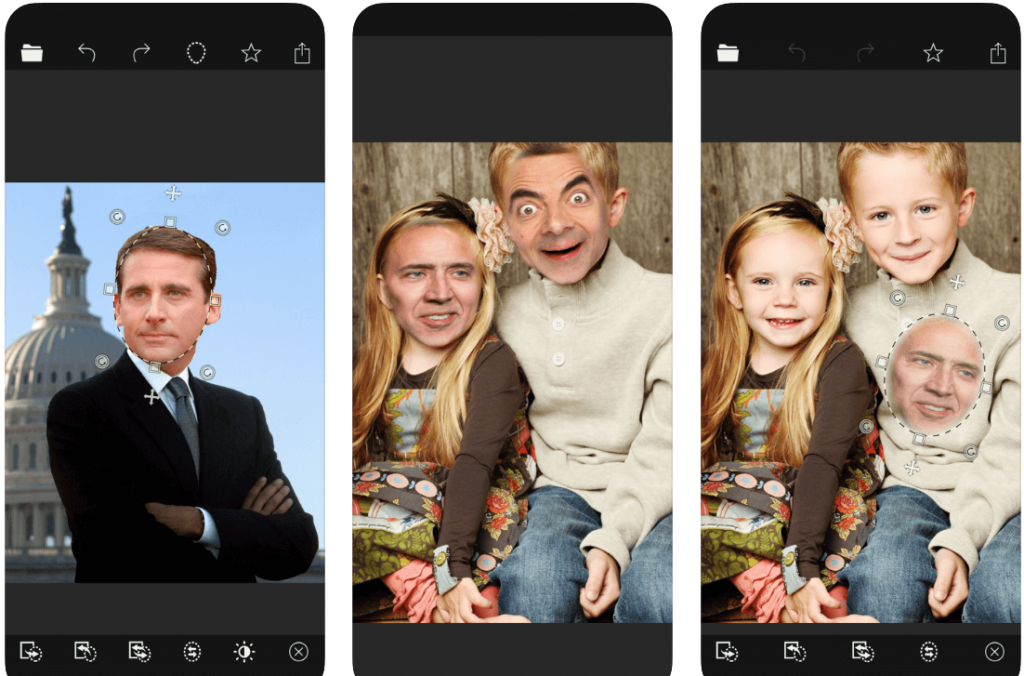 Last on our list of best funny faces apps is FaceOver Lite. It is a brilliant app and has a bottomless ocean of Fun Face Photo effects. The application powered with a straightforward and clean working and can effortlessly replace any part of your image with another part.
Simply crop,cut, edit, copy and paste different image parts to add a life to your boring images and selfies.
Download for iOS
---
Wrapping Up
The above mentioned best funny faces apps are undeniably the most popular and feature-rich applications that one can currently find in the market. Pick one as per your requirement to create funny, goofy, and amazing faces, swap faces, apply stickers, and ass filters.
Check your creativity with these funny face apps for Android and iOS smartphones. If you think that we have missed out on a funny face,selfie and face maker app, then please drop in the comment section below.
Prachi Dani is a technical content writer who specializes in areas of science and technology. She is highly up to date with technological transitions and transformations. Writing is not her passion but the only thing that carries satisfaction in life. If not writing, you may find her engrossed playing action games on her treasured smartphone.
Subscribe to Our
Newsletter

and stay informed

Keep yourself updated with the latest technology and trends with TechPout.
Related Posts