How to Live Stream PUBG Mobile on YouTube, Twitch & Facebook

Learn how to live stream PUBG on YouTube, Twitch and other video hosting platforms using your smartphones.
In today's digital era, online multiplayer games with its realistic adventures, virtual environments, and wide array of gameplay modes are gaining a lot of popularity across a wide spectrum of gamers.
With more than 600 million downloads, PUBG Mobile (Player Unknown's Battleground) is one such game that has single-handedly revolutionized the entire mobile gaming industry.
Even after 3 years of its release, the PUBG still remains one of the world's most popular and highest grossing mobile games of all time. Getting the satisfaction of a "Chicken Dinner" after all the intense fighting, surviving, and killing, is undeniably the sweetest blessing.
Due to its unprecedented popularity, millions of gamers around the world are live streaming PUBG on Twitch, YouTube or Facebook to showcase their gaming skills and earn money while they do it.
Gone are the days when people used to play games just to kill some time, now they have started to pursue gaming as a full-blown career option.
Making money while playing PUBG mobile from the comfort of your home is not rocket science. You just need to deliver unique high-quality streaming content and garner the views of as many members of your target audience as possible.
Things to Consider Before You Start Live Streaming Android Games
When it comes to hosting livestream gaming videos, here are few things that you should consider before you begin your broadcast:
1. Know Your Target Audience
Before you start live stream PUBG, it is important to know who your target audience is. The more you understand your audience and their interests, the better you can target them. As some people watch live video game streams just to enjoy the thrilling gameplay experience and some watch to develop unbeatable skills to be a better player. So, knowing your target audience should be one of your top priorities.
2. Know How to Optimize Video Title, Description & Tags
Optimize your video description and channel tags in the best way to grow your reach and rank higher in your viewer's search results. One way to do this is to use core SEO keywords (related to your topic) in your video's title and description.
Our next segment will give you a clear insight on how to live stream PUBG from your smartphone. Keep reading ahead to know the same!
How to Live Stream PUBG Mobile on YouTube from Android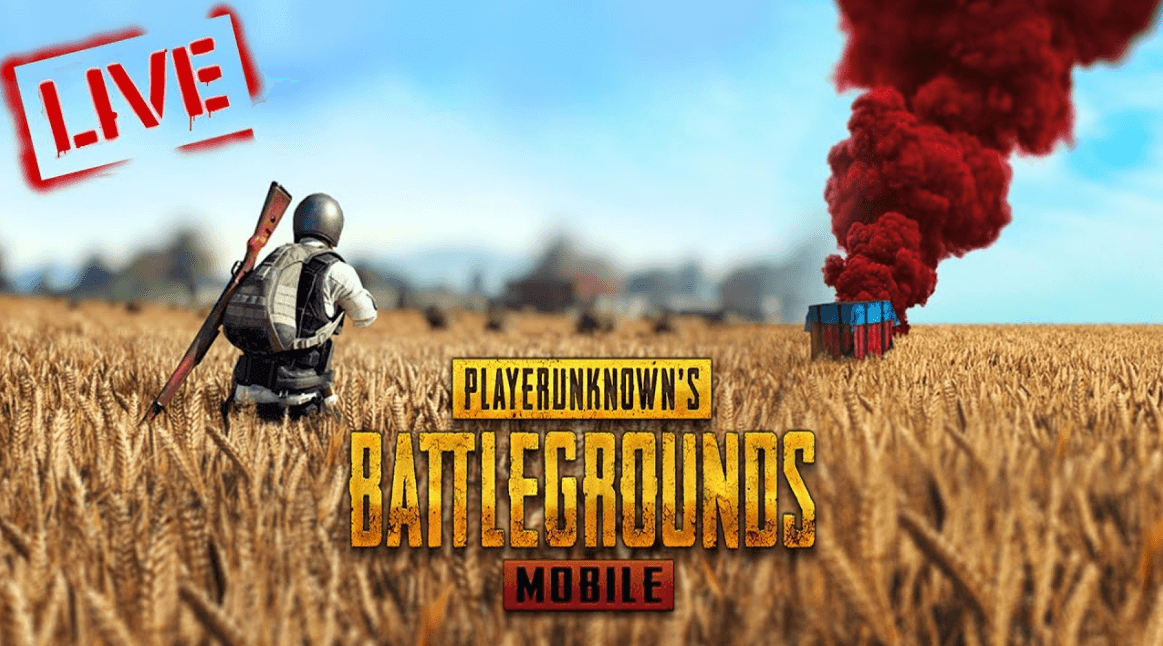 Streaming PUBG live on YouTube from your mobile device screen is pretty simple. All you need is a mobile phone running Android version 6.0 or later and a good internet connection. If you have both these things, follow the step-by-step instructions listed below to create the PUBG mobile live stream.
Step 1: First open the YouTube app on your smartphone.
Step 2: Now, tap the recorder icon at the top of the YouTube app and then select the 'Allow Access' button. This allows YouTube to use your microphone, camera, and location.
Step 3: After giving access to the required permissions, select 'GO LIVE'.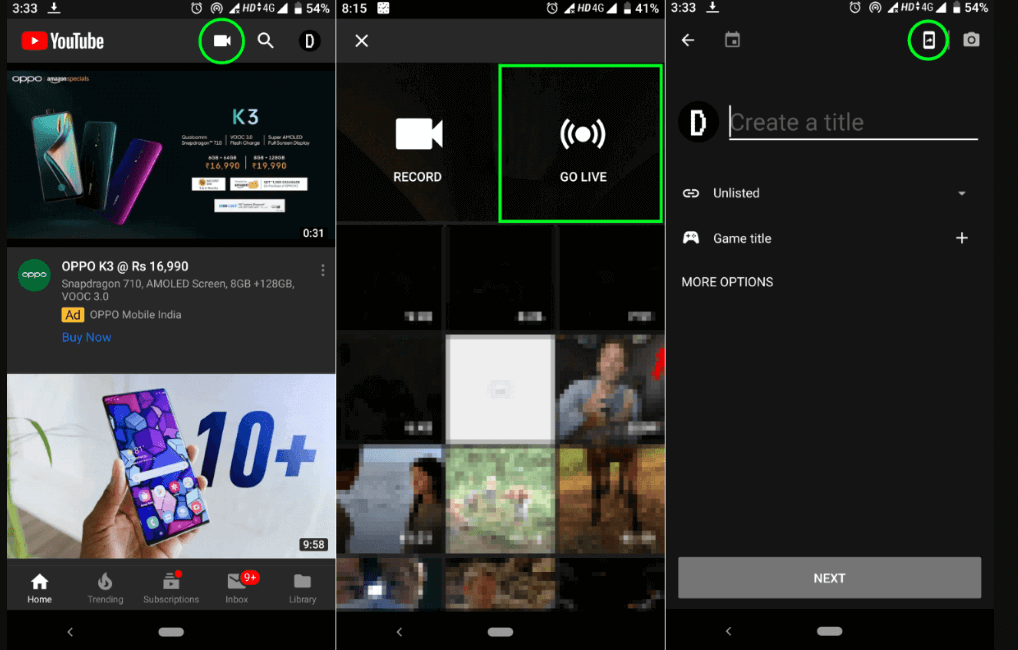 Step 4: Now tap on the 'Create Channel' option.
Step 5: On the next screen, select the phone icon from the top of the app as shown in the above image.
Step 6: Now you will be asked to select privacy settings and create a title.
Step 6: Select 'More options' and fill the additional required details such as age restriction for your PUBG live stream, description of the video, monetization, etc.
Step 7: After doing this, click 'Next' and then you will be asked to set your thumbnail and screen orientation. Here you have the option to select Landscape or Portrait orientation for your streaming. Since you're streaming PUBG mobile, it is suggested to choose Landscape mode.
Remember that once the recording begins you won't be able to change the orientation, so choose it as per your requirement.
Step 8: Once done, tap on the 'Next' option to finish the setup.
Step 9: Upon clicking the Next button, a toolbar with live controls will appear at the top of your app screen to help you manage the stream.
Step 10: Now, open PUBG on your smartphone and hit the 'Go Live' button from the toolbar. A countdown animation of 3 seconds will appear before your live stream starts.
Note: Before you create a PUBG live stream, make sure that your YouTube channel is verified and there are no restrictions on live streaming in the past 90 days. In addition to the requirement above, your channel must-have at least 1,000 subscribers to be able to live stream from mobile device screen, as per the Google policies.
If you meet all the terms of YouTube live streaming conditions, then follow the aforementioned simple steps to live stream PUBG mobile gameplay on YouTube.
Also See: Release Date of PUBG Mobile Season 14
How to Live Stream PUBG Mobile on Twitch & Facebook
There are a plethora of streaming applications available online that helps you live stream video games right from your smartphone. Below we've mentioned a few popular ones that could come handy in live streaming PUBG mobile on Facebook & Twitch.
Omlet Arcade – Screen Recorder, Live Stream Games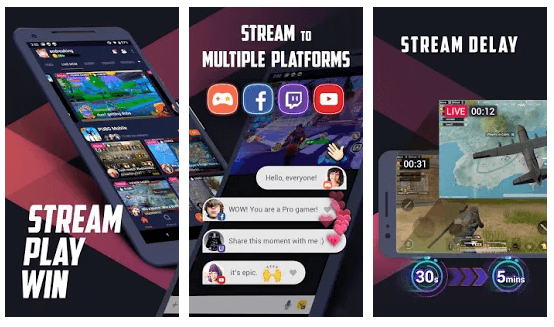 If you're unable to live stream Android games with YouTube Gaming, then you could use a more reliable application such as Omlet Arcade. It is one of the most popular platforms for live streaming mobile games on YouTube, Twitch, Facebook, and Omlet.
List of mobile games supported by Omlet Arcade:
PUBG Mobile
Fortnite
Minecraft
Brawl Stars
Roblox and many others!
With this app at your disposal, you can show off your gameplay to the world by live multi-streaming games to YouTube, Twitch and other video hosting platforms.
Streamlabs – Stream Live to Twitch and Youtube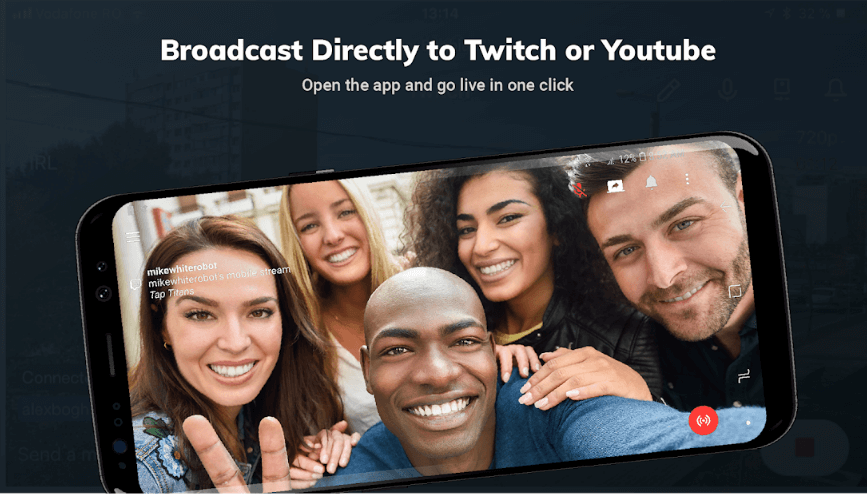 If you're looking for an easy way to live stream PUBG mobile on Twitch and YouTube,
Streamlabs is what you need. It helps you customize your live stream so your fans can chat, donate, subscribe or engage with you in the best way possible.
You also have the option to shout out the names of your fans in real-time when they donate money or subscribes to your channel.
All in all, Streamlabs is an excellent option for broadcasting mobile games such as PUBG Mobile.
Conclusion
So folks this is how you can live stream PUBG mobile on Twitch, YouTube and Facebook from your smartphone. If you want to earn a hefty sum of money while streaming video games, YouTube is an ideal platform to begin with.
So, what are you waiting for? Start streaming PUBG live on YouTube now and show your gaming skills to the world like Shroud, Ninja, Mortal, and other pros to make a lucrative career out of your passion.
Monil is a professional writer whose forte is absorbing a lot of data and help large technical organizations convey their message clearly across multiple products. An engineer by qualification, his affinity for design enables him to write to inspire, energize, and influence various audiences to uncover their true potential. When not writing, Monil is likely to be found listening to music, traveling, or simply excavating into his favourite cuisines.
Subscribe to Our
Newsletter

and stay informed

Keep yourself updated with the latest technology and trends with TechPout.
Related Posts