Windscribe VPN: A Complete Review with its All Features

In this article, we do a comprehensive and honest review of the latest version of Windscribe to help you decide whether or not you should devote your time and attention to it. 
VPN (Virtual Private Network) is an excellent way to protect online privacy. Moreover, the VPN service helps you bypass geographical and other restrictions so that you may watch whatever you like online. Talking about VPN services, you must have come across Windscribe when looking for one. It is a new and interesting VPN out there, but is it the best fit for your requirements? We answer this and many other questions through our genuine Windscribe VPN review.
Now, before going deeper into the review and examining this VPN in all its aspects, let us have its quick overview for a better understanding.
What Is Windscribe VPN
Founded in 2015, Windscribe is a Canada-based cross-platform and commercial VPN service provider. It functions as a desktop application and browser extension to block ads and trackers, restore access to blocked content, and help you protect your privacy on the web. Now that you are familiar with Windscribe VPN, let us look at all its features to proceed with the review.
Features of Windscribe VPN
The Windscribe VPN's latest version boasts the following features.
R.O.B.E.R.T technology
Windscribe employs a unique R.O.B.E.R.T technology to block IP addresses and domains of your choice. It helps protect your device from malware attacks.
No log identification
Windscribe VPN follows a no-log policy where it does not use your IP and timestamp to identify you.
Strong encryption
It uses powerful AES-256 encryption with SHA512 auth and a 4096-bit encryption key to protect your data.
Kill switch
There is a chance of your IP address getting exposed if the VPN connection terminates during the session. Hence, Windscribe VPN comes with a kill switch that shuts down your internet connection in such situations.
Double Hop
Instead of connecting to a single location, you can connect to two servers simultaneously using the Double Hop feature of Windscribe VPN. It helps conceal your original IP address better.
Split tunneling
Windscribe VPN boasts a really useful split tunneling feature. The split tunneling option allows you to select apps that you wish to exclude from the VPN's purview. It helps conserve bandwidth and allows you to access websites that need your correct location.
In-built Firewall
There is an in-built Firewall to prevent DNS, WebRTC, IPv6, and various other leaks. It helps prevent packets from moving out of the device by blocking connections out of the VPN tunnel if your VPN disconnects.
WiFi hotspot
You can use the Windscribe VPN to create a safe WiFi hotspot on your device to help others connect to the hotspot safely. Moreover, other people do not need to install the VPN app to connect to the Windscribe hotspot.
However, this feature is available only on Windows computers and does not work without a compatible wireless adapter.
Time Wrap
Windscribe VPN's browser extension boasts a Time Wrap feature. It allows you to change the timezone to match it with that of the country you are connected to, reducing the chance of getting caught by websites.
Autopilot
Available on the browser extension of Windscribe VPN, the autopilot feature allows you to select the best location with high speed. It is extremely helpful to avoid internet lagging. Moreover, this feature suggests the server needed to unblock a geo-blocked site so that you can access it.
Above, we looked at the fascinating features of Windscribe VPN. However, before performing the Windscribe VPN download, you should know how to use it. There is no point in downloading a program if you do not find it user-friendly. Hence, in the next section of our Windscribe VPN review, let us walk you through the process to use it.
---
How to Use Windscribe VPN
Following are the steps you will need to follow to use the Windscribe VPN.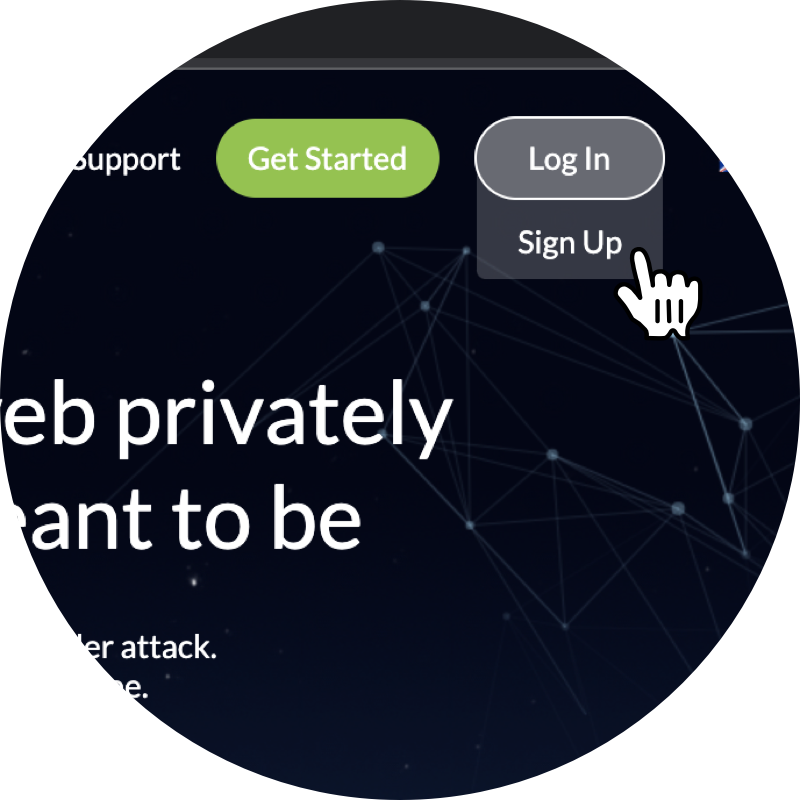 Input the required information and click on the Create Account button.
After creating the account, click on the button to download Windscribe for Chrome or Windows.
Also Read: A Complete Tested ClearVPN Review
---
1- Steps to use Windscribe VPN for Chrome
Follow the below steps if you clicked on the option to download the VPN for Chrome.
Click on the Add to Chrome button to add the Windscribe VPN extension to your browser.
Now, click on the Get Started button and then select the option to Get More Data.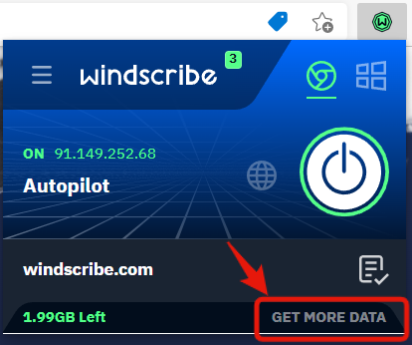 Choose your plan and complete the registration.
After completing the registration, log in to your account.
Now, click on the globe icon and select a location from the on-screen menu.
Also Read: CyberGhost VPN: A Complete Review
---
2- Steps to use Windscribe VPN for Windows
If you downloaded the VPN for Windows, below is how to use it.
Install the desktop application of the Windscribe VPN.
Now, click on Get Started to go to the account creation page.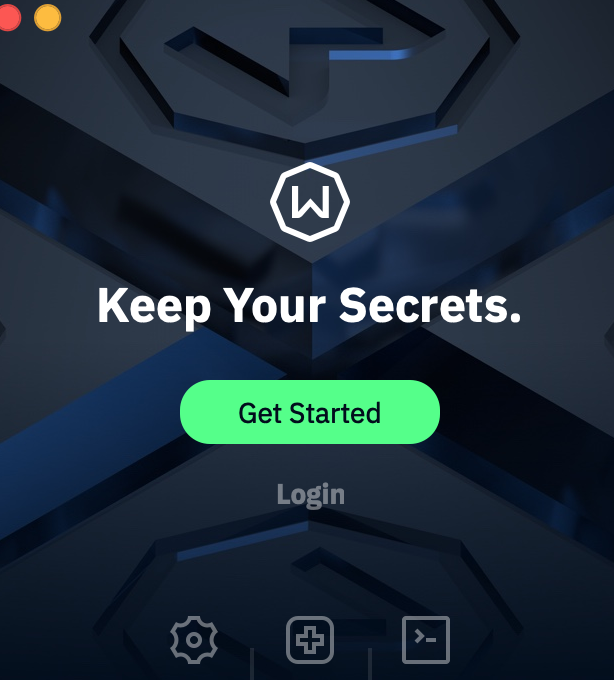 Now, create an account.
Login to your account and choose the location you wish to connect to.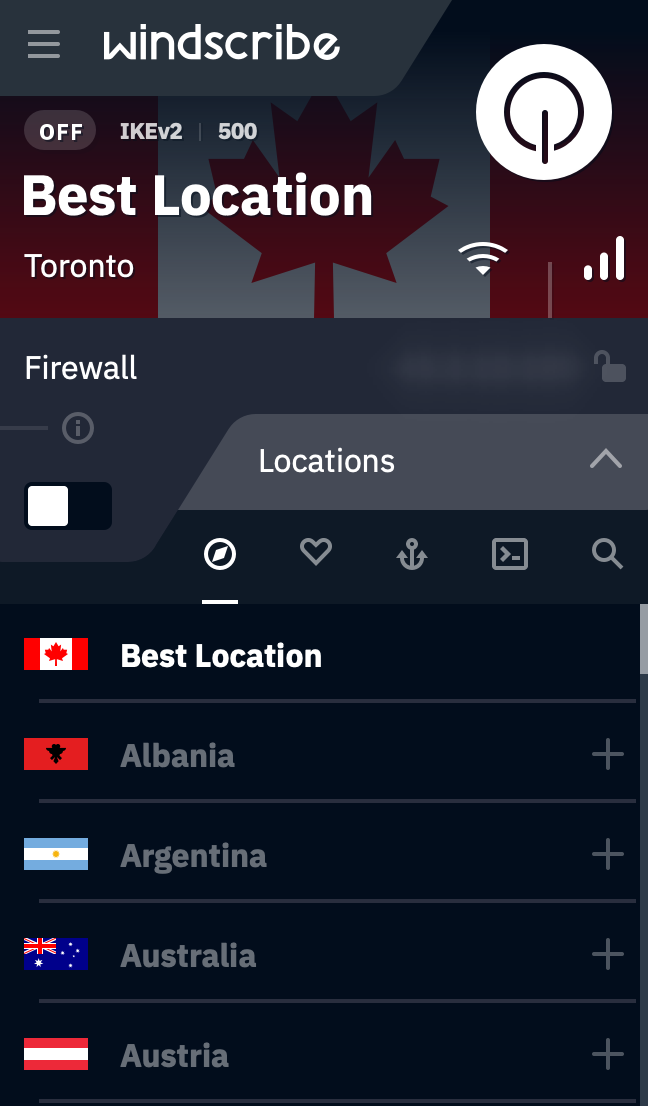 We found Windscribe VPN pretty simple to use. However, while using the VPN, we noticed some of its pros and cons that are important for you to know. Hence, we share them in the following section of this review of Windscribe VPN.
Also Read: A Complete IPVanish VPN Review
---
Pros and Cons of Windscribe VPN
The following are some noteworthy advantages and disadvantages of using the Windscribe VPN.
Pros of Windscribe VPN
10 GB per month in the free plan (2 GB if you don't register with your email address)
Supports multiple operating systems
Rich in advanced features
Unblocks streaming websites like Netflix
Servers in over 63 countries and 110 cities
Cons of Windscribe VPN
Non-availability of round-the-clock technical support
Issues with the speed consistency
No audit of security
In addition to the above-listed features, usage process, pros, and cons, price is also a crucial factor. Hence, let us share the pricing structure of the Windscribe VPN's latest version to help you make an informed decision.
---
Price of Windscribe VPN
WindscribeVPN is generously priced at $9.00 per month for a monthly plan, $69 per year for a yearly plan, and a free "build a plan" option billed at $1.00 per location per month.
Under the build-a-plan option, you can buy only the locations you need at $1.00 per month, and you should have at least two locations in your plan. After going through the above information, if you still have any unanswered questions about the VPN, you can find the answers in the following section.
---
Frequently Asked Questions
Below we answer all the questions you might have about Windscribe VPN.
Q1. Is Windscribe VPN really free?
Windscribe is a truly free VPN with 10 GB/month if you register using your email address. If you do not register with your email address, you get 2GB/month free.
Q2. Is Windscribe blocked by Netflix?
Until now, Windscribe is one of the best free VPNs you can use to unblock Netflix. The streaming service has not blocked the VPN.
Q3. Does Windscribe hide your IP address?
Yes, the Windscribe VPN conceals your IP from everyone, including governments. It allows you to browse anonymously without being tracked by anyone.
---
Summing Up
This article looked at the Windscribe VPN from all the possible dimensions. The features and other details shared above will help you decide whether or not this VPN is worth your time and attention. We would like to know your views about this VPN service through the comments section below. You can also write a comment if you have any suggestions or questions about this article.
Niharika is a passionate soul who finds immense satisfaction in putting all her thoughts in writing. Being a technology enthusiast, she loves learning new things about tech and making everyone technologically literate through her articles. When not composing tech articles, you can find her bringing characters to life in her fictional stories, reading something intriguing, or spending time with her near and dear ones.
Subscribe to Our
Newsletter

and stay informed

Keep yourself updated with the latest technology and trends with TechPout.
Related Posts