15 Best Free Stock Photo Sites To Use in 2020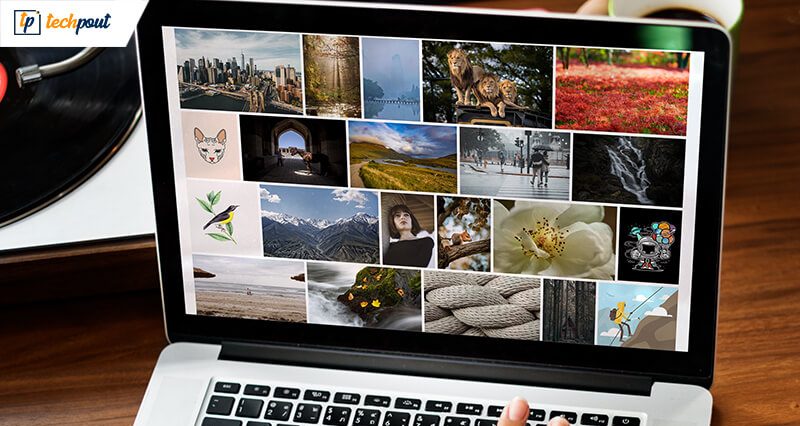 Ever since Stock photos have hit the ground, they have gained and are still gaining popularity. It is best suited for people who love photos and are looking for some incredible clicks. 
Stock photo websites offer an excellent platform to show your skills and talent to the world, but there are few things that one should consider before starting their journey. 
Choosing a Stock photo website that can provide an excellent platform to your talent can be a tricky task. The market is filled with a massive number of websites for free stock photos offering different features and benefits
To make your task more comfortable, we have prepared our list after proper analysis of image quality, legal safety, licensing type along with other microscopic factors.
Let's check out some of the best stock image websites that you can use for free to showcase your photography skills and creativity. 
List of The Best Free Stock Photo Websites:
1. Pixabay
Pixabay comes with a massive collection of beautiful illustrations and free stock photos. Not only photographs, but you can also get access to vector graphics, along with a few videos as well. 
It is most famous for its massive reservoir of landscape photos. Pixabay is quite easy and safe to use. However, to avoid any unwanted results, always use the "SafeSearch" browsing option. 
Using a picture from Pixabay is quite simple, once you have an image that suits your requirements thoroughly, choose a suitable resolution, and enter the captcha to download the picture. 
Must Read: Best Free Photo Editing Software for Photographers in 2019
2. Unsplash 
With Unsplash, you can easily say bye to Google Photos. It is known for its well-curated collection of high-quality images. Although its picture bank is not as extensive as Pixabay, it promises top-notch consistent quality. 
It comes with an efficient search tool and has a well-sorted list of pictures themes. It also provides an excellent platform for iOS users who are willing to create and showcase their collections.
Another most beautiful part about this fantastic application is that you also get credit for your work and can set a customized profile. 
3. Pexels 
Anyone and everyone can upload their photographs on Pexels. The site developers pick the best shots and upload them to their domain collection. If you want pictures of a specific category, you can use its search mechanism to browse photos of a particular group. 
Pexels offers an excellent UI mockup interface for app designers. To your wonders, you also get a specialized section hosting space photographs. 
4. Navigate Space
Another website that offers free stock photos is Navigate Space. It takes care of all copyright restrictions, which means you are free to its images. 
It has a massive collection of photographs in various categories, including technology and architecture. Another added advantage of Navigate Space is its natural filter and navigation mechanism. 
You can easily find and choose pictures from its sortable collection. 
5. Picjumbo
Are you looking for some free yet incredible pictures for your next project? Well, you are in the right place then. 
At Picjumbo, you get high-quality images in various categories. It has a vast collection of pictures that keep getting updated daily. 
6. Gratisography
Fun, surreal, and unreal pictures are always good to see. These pictures are quite quirky and are a perfect way of freshening up your tired mind. Gratisography is known to have photographs from some of the most well-known photographers like Ryan McGuire. 
Although this stock photo website does not have a very extensive image directory, it keeps getting updated from time to time to ensure freshness. 
Consistency and high-quality are what is Gratisography priority. 
Read More: Duplicate Photo Finder Tools to Delete Similar Photos
7. Pikwizard
If you are looking for some incredibly natural-looking pictures, then Pikwizard is the place for you. For a free stock photo website, PikWizard Offers a wide range of high-quality images. Everything is natural to post, and there is nothing cheesy about Pikwizard. 
It is the best place to find cityscape and landscape pictures. Along with stunning images, you also get an online photo editor option with which you can get premium designs in no time. 
8. Canva
Canva is another most popular and highly relied upon free stock photos site. With Canva, you get access to millions of pictures of multiple categories. 
Besides, you also get a good search engine with which you can sort images. All paid and unpaid pictures come in well defined and separated lists. 
9. Kaboompics
Karolina, a web-designer who hails from Poland, is the main working hand behind this incredible gallery of amazing pictures. Kaboompics offers a large variety of scenarios, including landscape and food. 
Users have complete freedom to use these pictures but are required to add a small quote giving photo credits to Karolina. 
10. Life of Pix 
If you love a strong artistic feel, then Life of Pix is the best option for you to consider. It is owned by a Canadian marketing agency, popularly known as LEEROY. 
It hosts a wide range of highly artistic photographs of various themes and categories. All pictures available on its website are entirely free to use.
11. Death To Stock
Pictures have always been a challenge for bloggers and businesses, and that's where Stock picture websites come in the picture. 
Death to Stock was founded by Allie and David who understood the need for struggling bloggers and came up with this fantastic photo platform to suit all "vibes and tribes."
To get access to a fine range of photographs and pictures, all you need to do is drop an email stating your requirements. The requested pictures will be delivered to your email. For specific requirements, you can also choose its paid membership. 
Its collection gets updated at regular intervals to satisfy all new and upcoming requirements. 
12. Flickr
Are you searching for a good photo streaming website which houses tons and millions of images, Flickr can serve your purpose. 
It offers a vibrant and engaging platform where people can post and share pictures. More than a professional stock photo website, it is widely used as a sharing platform, so the images available here may not be the most stunning ones but it promises uniqueness. 
Read More: 10 Best Photo/Image Viewers for Windows 10 in 2019
13. Morguefile
If you are a photography lover, then you must have surely heard about Morguefile. It is one of the oldest and the best stock photo websites. 
It is a great online exchange platform for professionals and teachers looking for free photographs. The site was founded way back in 1996 but is still performing incredibly well and satisfying various needs. 
From amateur photographers to professionals, Morguefile accepts pictures from all levels. 
14. Libreshot
Do you need free images to fulfill your marketing and sales images needs? Libreshot is a free fine art stock photo website managed by Martin Vorel. 
It hosts over 1,000 photographs and is mainly known for its collection of pictures portraying Buddhism and Mongolia culture. The images available on Libreshot are free of watermarks and attribution. 
15. Moose
Last on our list of websites for free stock photos is Moose. This great online photo platform is run and managed by Icons8. Its minimalistic design and style make it highly popular among the masses. 
If you need it, you can also customize the pictures to suit your specific requirements; however, be a little careful concerning the website policies. 
Final Words
So, these are some of the best and free stock photo websites and galleries. From cheesy to natural and from landscape to black and white vintage pictures, these sites offer everything. 
Refer to our rundown and choose useful stock image websites for yourself today. 
Prachi Dani is a technical content writer who specializes in areas of science and technology. She is highly up to date with technological transitions and transformations. Writing is not her passion but the only thing that carries satisfaction in life. If not writing, you may find her engrossed playing action games on her treasured smartphone.
Subscribe to Our
Newsletter

and stay informed

Keep yourself updated with the latest technology and trends with TechPout.
Related Posts