Vector graphics software is used to create illustrated images that are colorful, detailed, and high quality. Vector images are created with lines in a set algorithm, unlike individual pixels. Which is why it is ideal for creating logos and detailed illustrations? You can easily edit and scale the images created with vector programs without losing quality.
Why Vector Graphics Software?
As discussed above the software can easily create illustrations using lines. Other than this the software has many benefits one of which is the quality of the project will not be affected even after editing it or stretching it. Moreover, the files require very little space irrespective of the quality and the user can export them in various formats. In short, using the software is very beneficial.
Now, without any further delay, let's take a look at the list of top vector graphics software available in 2021.
List of Best Vector Graphics Software in 2021
In this article, we have listed the best vector drawing software that you can try for creating amazing artwork, logos, and other projects.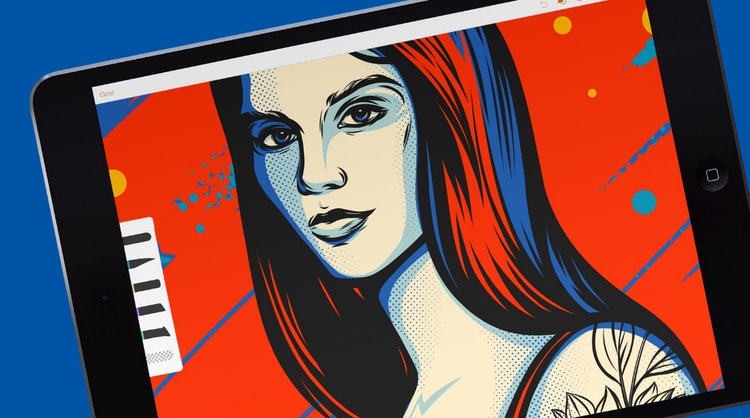 Adobe has been in the market for a long time now and it serves its users with the best software. Keeping the legacy in the vector graphics field Adobe has created Adobe Illustrator. Using this amazing vector graphics software you can create amazing artwork including logos, icons, typography, drawings, and illustrations for various mediums.
For the one who creates artwork for passion or the profession, this vectorial design software is the best one to pick. By creating high-quality artwork with features like freehand drawing and tracing you can do whatever you like with the project.
The vector graphics software is compatible with Mac and Windows OS.
---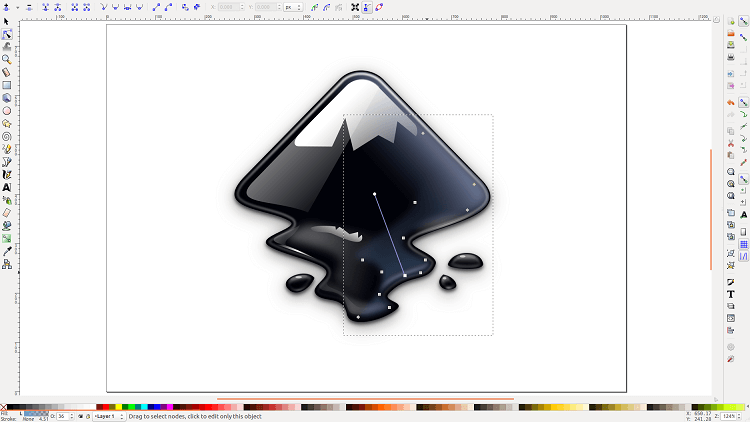 Inkscape is a great competition to other vector drawing apps like Adobe Illustrator and CorelDRAW. The software uses the Scalable Vector Graphics (SVG) as its format which makes it different from other software. It supports markers, clones, alpha blending, and many more advanced features of SVG.
Using the software you can export files in various formats including PNG, OpenDocument Drawing, DXF, sk1, PDF, EPS, and more. Other than this the software offers object creation, object manipulation, fill and stroke, text support, rendering, and operations on paths.
The software is compatible with various OS including Windows, Mac, and Linux. Above all the software is available for free. Considering the offering and compatibility of this vector graphics software, we have kept it in the second place.
Also Read: Best PC Optimizer Software For Windows 10, 8, 7
---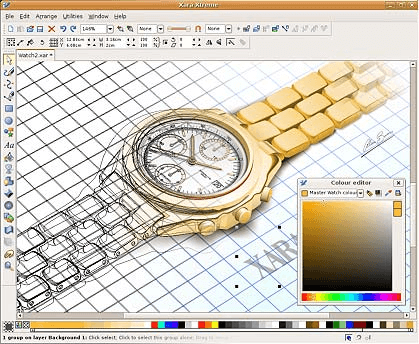 An ideal vector drawing software for Unix platforms like Linux, macOS X, and FreeBSD. Comparing the speed of the software with other competitors we can find a clear winner, Xara Xtreme. It operates very fast and smoothly on UNIX platforms. Other than this it offers a variety of powerful tools with loads of amazing graphics.
For users, the software offers a variety of tutorials, learning materials, movies, and tips for learning the features easily. According to the developers, Xara Xtreme has "the world's fastest rendering engine".
For all those who are looking for fast and smooth vector graphics apps, this software can be the one for you.
---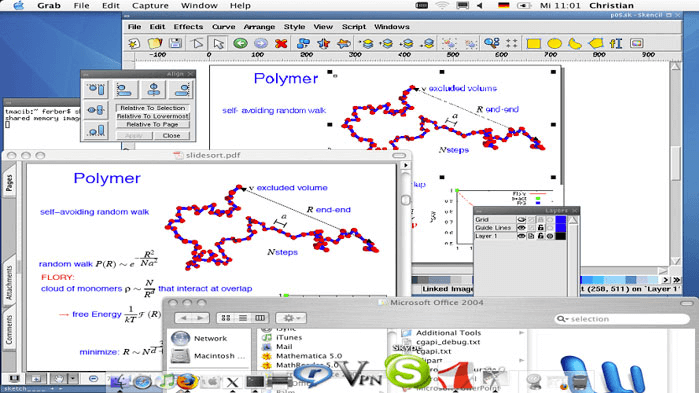 Earlier known as Sketch now known as skencil is a free vector graphics software under the General Public License. The software is another great option for UNIX compatible systems as it is a powerful and flexible tool for UNIX platforms. You can easily create diagrams, illustrations, or other projects. The software is very fast as it uses Python, a very high-level computer language.
Skencil other than the ordinary tools offer some advanced tools too including bending text along a path, rectangle, ellipses & bezier curves, and text to bezier curves.
The programs use Python languages for making them powerful and easy to use & C language for speed. The program is compatible with Linux, DEC Alpha, m68k, PowerPC, and SPARC.
Also Read: 16 Best Duplicate Photo Finder & Cleaner Software In 2021
---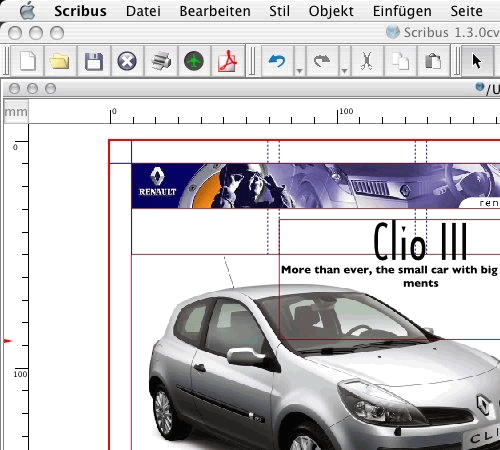 Scribus is a great vector illustration software that has professional tools including the CMYK color, separations, ICC color management, and PDF creation. It can also create animated and catchy PDF presentations and forms. Scribus is open-source software that is compatible with most of the OS including Linux, Mac OS X, OS/2, and Windows.
The main feature which attracts users to this software is a broad set of page layout features that are found on the commercial application.  Written in C++ and scripting in Python makes it very fast operating software. Moreover, the software supports up to 24 languages.
For customer support, the program has many features including the mailing list, IRC channel, contracted support, and bug tracker.
---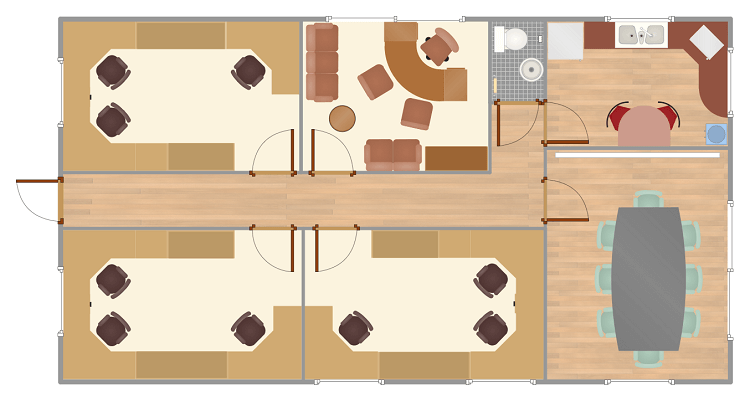 ConceptDraw PRO is a great vector design software using which you can easily create business diagrams, flowcharts, network diagrams, technical drawings, architectural designs, home layouts, floor plans, and many more like these. The files or the projects created with this software can be exported to various formats including CAD documents, HTML, and Microsoft Visio XML files. The software is easy and can help you create easily. Adding to the list it has thousands of scalable objects which can be used to create amazing illustrations.
The tools and features of the software make it one of the best vector graphics software and it can compete with other professional vector programs. The software is available for Windows and Mac OS X users for $299.
Also Read: 11 Best Disk Cloning Software For Windows In 2021
---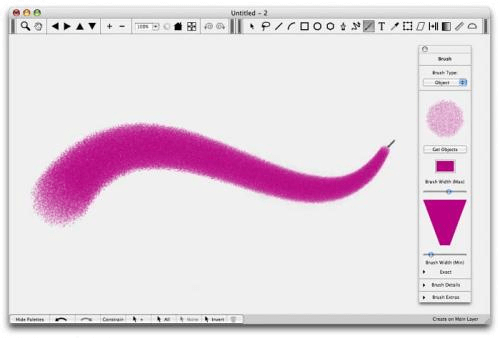 Next on our list of best vector software, we have ZeusDraw. Using this amazing vector program you can choose from various options in the brush for designing and can create vector or bitmap artwork. Other than this it has an inbuilt shade color picker and order along the path option. You can work in full-color bitmaps in various formats including JPEG, TIF, PNG, GIF, and BMP, in addition, you can even use grayscale bitmaps.
The software is compatible with various Mac OS X versions but it is recommended to have the latest ZeusDraw 1.4.1 which requires OS X 10.12 Sierra. other older versions of the program have some issues which have been updated, if you have an older OS X version then you can still download the previous version of the software from the website link below.
---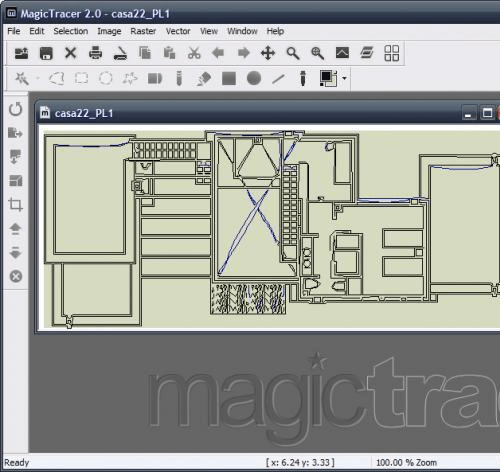 MagicTracer is a vectorial design software but it has both raster and vector editing tools. Using this vector graphics software you can convert raster to vector and can even scan images. This program can be ideal for all the architecture and construction field people as using the program they can easily scan and edit their CAD files. It offers three main tools including image, raster, and vector for manipulating raster and vector data.
For converting bitmap images to EPS, SVG, PDF, and PNG formats it has an online free platform, Vectormagic. While the MagicTracer costs $60 which is why it is not considered the best vector software.
Also Read: 9 Best Free Scanning Software For Mac in 2021
---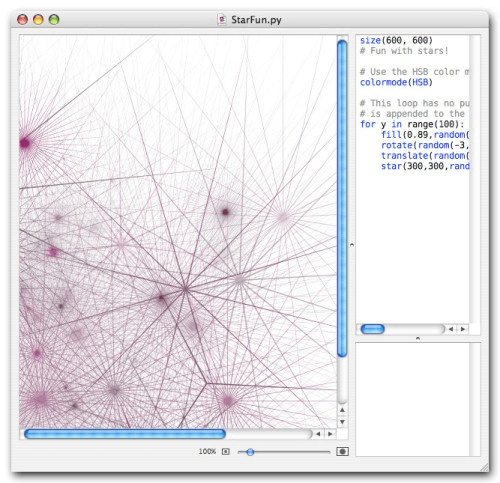 Yet another best vector artwork program for creating static, animated, and interactive 2D visuals. The program uses Python language, and users can easily export the project in PDF or in QuickTime movie. You can have rectangles, ovals, stars, arrows in NodeBox. It is a very easy software to use as it has a limited set of commands. Other than this the software can apply transformations to text.
For the one looking for vector drawing software based on Python programming, it can be the ideal choice. The software is free to use which makes it the best vector software/free drawing program.
---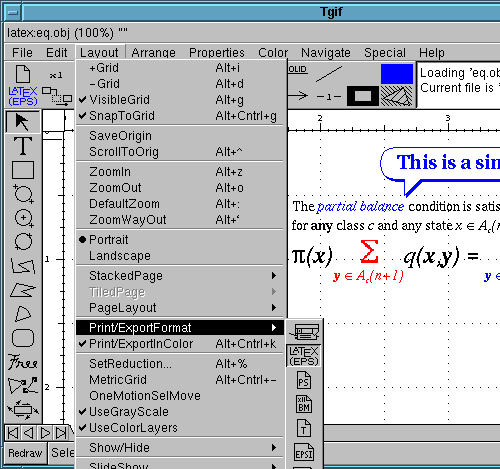 Tgif is a vector drawing app ideal for creating 2D drawings with its amazing tools. The software is available for Linux and most of the UNIX or similar platforms. With more than three decades the software is a great and most trusted vector graphics software. Under the QPL license, the software was released in 1990 as free use software.
Out of the many programs available in the market, it is one of the programs which do not support rulers and use the grids. Earlier printing in batch mode doesn't require an X display, but now you need to run the Tgif in an X display and the drawing should have Times Roman, Helvetica, Courier, or Symbol font to print.
---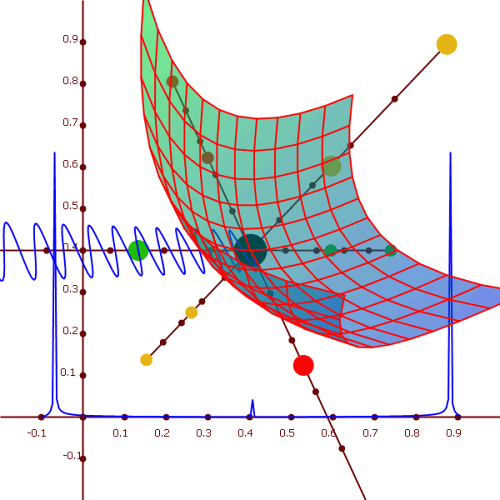 Turbo Plot or the Tplot is a free drawing program to create 2D and 3D illustrations. Just like other drawing programs, it can save images and vectors. The animated vector file format can also be saved in SWF format. You can easily create high-quality graphics with animation.
The program requires Windows XP, 2003 server, Vista, and newer versions to run this program along with OS it requires Direct X 9 or later versions.
---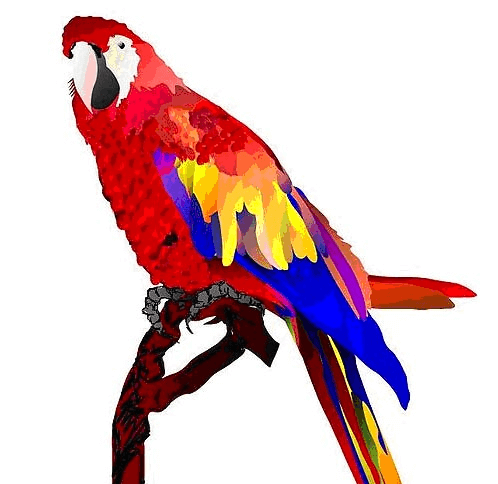 Zcubes is a free vector illustration software. Using this web-based software you can easily create HTML pages, presentations, drawings, spreadsheets, albums, and other artworks. It offers a variety of features in a single interface which most of the app fails to provide. By just dragging and dropping you can easily create web pages.
You can even mix slides, drawings, document pieces, etc. With the features of many software, you can enjoy this program without even downloading. Being a web application and loaded with features this can be considered as the best vector software.
---
A Few Bonus Vector Graphics Software That You Can Try
The software listed below has no updates in the coming time but you can still access the software from the official website. Let's check them below.
1. Sodipodi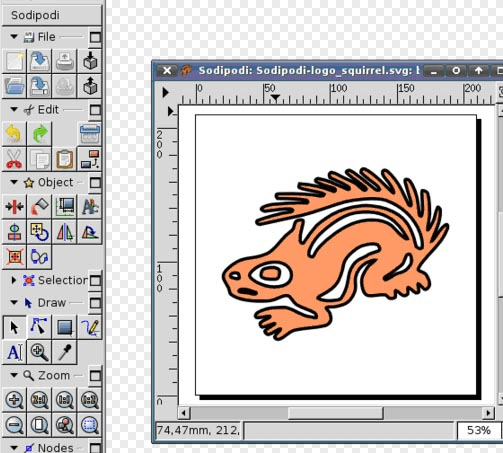 The next vector artwork program is Sodipodi. The program is available to Linux/Unix and Windows users. Using this vector graphics software you can easily draw with its amazing tools including rectangles, freehand writing, text objects. Import bitmaps, fill, and ellipses.
Though the software has been discontinued you can still find it on the internet.
Also Read: 14 Best Video Converter Software For Mac In 2021
---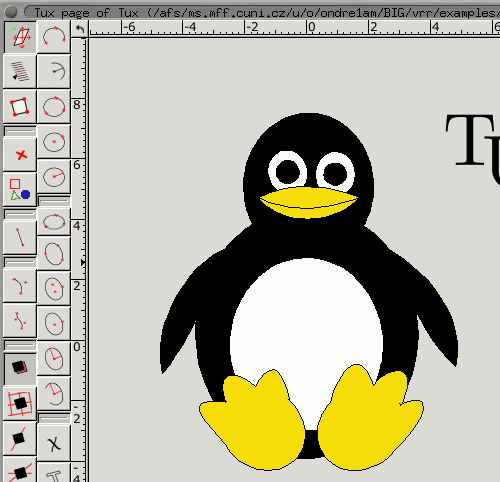 Started as a students project at Charles University, Prague in 2005.  The software was specially designed for creating mathematical illustrations but it has the capability to do a lot more with its amazing features. "The developer is still fixing it in his free time" stated on the website. The latest version was released in 2007 and it was expected to be developed but unfortunately, the software is not maintained any longer. But the user can still access the software's older version from the website.
This vector program supports various file formats including PS, EPS, PDF, and SVG.
---
Concluding the list of Top 12 Vector Graphics Software in 2021
Every work you do today requires some graphical representation. For the smallest graphics, the quality should not be compromised and which is why people use vector graphics software instead of raster.
Vector graphics are better in quality and take very little space in the system. Users like to use vector programs for creating better graphics. Try the above-listed programs for creating easy and high-quality graphics.
Tanmay is a technical writer from the field of mass communication. He aims to communicate the best of the technology to the readers through his write ups. If not writing you can find him with his camera capturing nature and exploring the unexplored world.
Subscribe to Our
Newsletter

and stay informed

Keep yourself updated with the latest technology and trends with TechPout.
Related Posts