7 Best Free Pinterest Image Downloader in 2023
Published Date :
Nov 05, 2023

Pinterest is the ideal tool for generating new ideas and gaining inspiration. One may discover a wide variety of creative expressions, including images and films, that span almost any subject they can think of. Pinterest is a platform for visual discovery that was largely developed to assist users in locating photographs of topics that interest them. These photos may include ideas for home design, tasty recipes, gardening ideas, and more.
Although the majority of users are used to adding Pins to their boards, you can also download a picture from Pinterest to your computer or smartphone and store it for offline usage.
Here is all you need to know about how to save images from Pinterest to the memory roll of any digital camera.
7 Best Pinterest Image Downloader in 2023 to Get HD Photos
Have a look at the below-mentioned most popular free Pinterest image downloader!
1. Pincase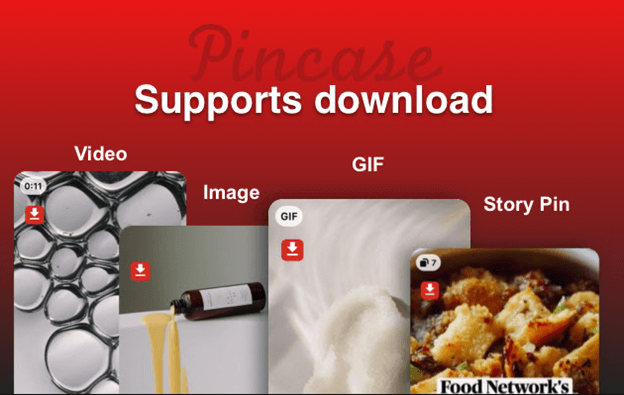 Introducing Pincase, a powerful tool designed specifically for downloading videos and images from Pinterest. With Pincase, users can effortlessly save their favorite content from Pinterest, whether it be captivating videos or stunning images.
Pincase is a user-friendly tool designed to enhance the downloading experience on Pinterest.com by providing a convenient and free video downloading feature. Additionally, the platform offers a convenient download feature that allows users to easily download various types of media, including images, GIFs, videos, and Story Pins.
This Pinterest image downloader simplifies the downloading process by incorporating a convenient download button positioned at the upper left corner of every pin. This feature enhances the user experience and makes it more efficient to save desired images. The extension has the capability to facilitate the download of various types of content from Pinterest, including images, gifs, videos, and Story Pins. The pincase batch image downloader feature is designed to significantly enhance the efficiency of your downloading process. The feature allows for the convenient downloading of multiple files, including gifs, images, and videos, all at once.
Also Read: Image Downloader Extensions for Chrome
---
2. SavePIN Pinterest Image Downloader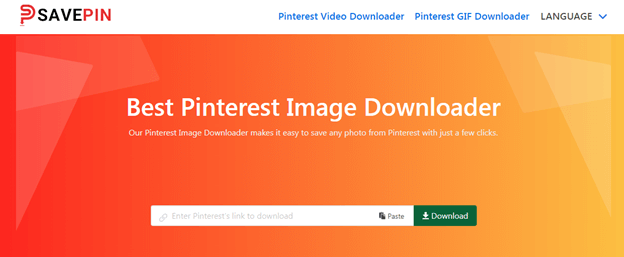 Are you tired of the repetitive task of manually downloading images from Pinterest? SavePin is a comprehensive and efficient solution that caters to all of your Pinterest image-downloading requirements. With our efficient Pinterest photo downloader, users can effortlessly and promptly acquire high-resolution images. By utilizing a simple and efficient process, users have the ability to effortlessly save numerous images simultaneously, granting them convenient and unrestricted access to their collection from any location and at any given time.
This free Pinterest image downloader is compatible with a wide range of devices, ensuring that users can access it seamlessly across various platforms. The tool is completely free from any potential risks or threats, ensuring the utmost safety and security. This product is designed to seamlessly integrate with and function effectively on a wide range of devices.
---
3. Pinterest Image Downloader Online

When it comes to watermark-free Pinterest image downloads, this is the greatest tool available. The versatility of the Pinterest Image Downloader Online tool allows for seamless compatibility across multiple platforms, including Android, iPhone, and PC. This eliminates the need for users to switch between different tools when utilizing their various devices.
Users can save several photographs at once with ease using a straightforward and effective approach, which gives them convenient and unlimited access to their collection at any time and from any location.
The compatibility of this free Pinterest image downloader extends to a diverse array of devices, enabling users to effortlessly utilize it on multiple platforms. The tool boasts a remarkable level of safety and security, as it is entirely free from any potential risks or threats. The design of this product ensures a smooth and efficient integration, allowing it to effectively operate on various devices.
Also Read: Best Free Images Websites to Get Royalty Free Stock Photos 
---
4. PINTDD

Another best free Pinterest image downloader is PINTDD. It is designed to provide users with an exhilarating experience when it comes to downloading images from Pinterest. With this exceptional tool, users can easily and conveniently download their favorite Pinterest images online, making it the ultimate treat for those who find excitement in captivating visuals. With just a few simple steps, it is possible to effortlessly download Pinterest images onto various devices such as PCs, laptops, tablets, or smartphones within a matter of seconds. This Pinterest photo downloader provides users with the ability to unlock the vast world of Pinterest. It enables users to search for and acquire high-definition quality photos from Pinterest effortlessly.
---
5. DotSave

DotSave.app is another meticulously crafted web-based Pinterest image downloader that offers users an unparalleled experience in downloading videos from the platform. With its seamless functionality and user-friendly interface, it stands out as the ultimate choice for those seeking a reliable and efficient Pinterest downloader.
The main objective of the website is to provide a convenient and easy-to-use solution for users who wish to download Pinterest videos and pictures onto their devices. This allows them to access the videos offline, use them for personal purposes, or incorporate them into various creative projects. Users can select from a variety of video formats (including MP4) and quality thanks to the website.
The feature enables users to customize the downloaded videos or pictures according to their individual preferences and requirements. Users are provided with the option to select their preferred download format, such as JPEG or MP4, for the content they wish to download from Pinterest. By providing users with increased control, they are able to ensure that the downloaded files are compatible with their specific intended use.
Users can select from a variety of video formats (including MP4) and quality thanks to the website. The feature enables users to customize the downloaded videos or pictures according to their individual preferences and requirements.
Also Read: Best Free Image Hosting, Uploading Sites
---
6. Pintvideodownloader.com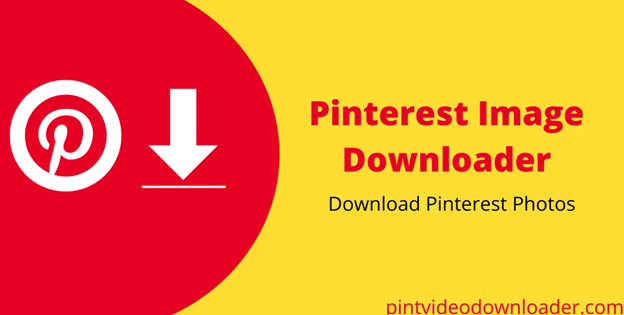 Despite being a well-known and linked platform, Pinterest does not provide its users with a way to download images, photos, or pictures from the site. In order to get over this problem, Pintvideodownloader provides you with a Pinterest image downloader that lets you download pictures of your choice.
Pintvideodownloader is a specialized platform designed specifically to assist users in the process of downloading videos from Pinterest. In addition to its other features, the platform also provides users with the ability to download images, GIFs, and stories. The Pinterest Image Downloader is designed to provide users with a user-friendly experience, ensuring that they can easily download Pinterest images and achieve a high level of satisfaction.
Furthermore, it should be noted that Pintvideodownloader consistently maintains the high quality of images without any compromise. When you make a wish, you receive precisely what you desire, including the ability to download high-definition pictures without any degradation in their quality. When using Pintvideodownloader, users can download images without any worry as there is no watermark present on the downloaded images.
The software seamlessly integrates with a wide range of web browsers and operating systems, ensuring optimal compatibility and performance across different platforms. Hence, this versatile tool can be utilized on both mobile devices and computers.
---
7. BotDownloader

Last but not least, the BotDownloader is another free Pinterest image downloader that you can consider. It is a user-friendly tool that allows you to effortlessly download images or photos from Pinterest. Whether you use a Desktop, Laptop, PC, Tablet, or Android Phone, this tool provides a seamless experience for accessing and saving Pinterest content. Additionally, users have the option to download Pinterest photos in either jpg or png format.
Also Read: Best Image Converter Software For Windows
---
Final Words- Pinterest Image Downloader in 2023
Pinterest gives users the ability to construct digital bulletin boards by compiling pictures and videos related to a variety of subjects. There is no need for you to continuously look for the pictures that you like while you are logging into your account online. You will have direct access to them via the board(s) that you manage as well as the boards that you follow.
You may avoid the hassle of taking screenshots every time you wish to save a picture on Pinterest by using the options that are now accessible to you so that you can download the image instead. Using either of the following free Pinterest image downloaders you can easily download and save a high-quality picture from Pinterest to your mobile device or desktop computer.
That's all! We hope you found the article informative and helpful. If you have any questions or further suggestions regarding the same, then please feel free to tell us in the comments section below. For more information, subscribe to our Newsletter and follow us on Social Media – Facebook, Instagram, Twitter, or Pinterest.
Harshita Sharma is a technical writer with quite a distinct understanding of the tech realm. She is a tech enthusiast who believes that tech knowledge should reach one and all and tries to convert the sketchy knowledge into the simplest possible form for making people understand the tech world better. When not playing with words, she loves to travel and explore new places. And, is a coffee & cricket connoisseur.
Subscribe to Our
Newsletter

and stay informed

Keep yourself updated with the latest technology and trends with TechPout.
Related Posts