Here is a list of all the best free PDF editor tools for Windows 10/11 and other tools in 2023 that will allow you to get the required content in PDFs with ease. 
Every presentation is incomplete without a PDF file format. There is no office-client presentation or school submission that hasn't used this handy file format for a better presentation of content. But technologies evolve every day. Thankfully, there are multiple tools online that you can use as the best PDF editor for Windows 10 that can help you enhance your performance.
However, choosing the best tool from the ocean of options available can be a bit overwhelming. So to simplify the task for you here, we have made a curated list of the best free PDF Editing Software for Windows that can transform your presentation works.
What is the Best Free PDF Editor for Windows?
Below you will find a list of tools or the best free PDF editor for Windows 10/11. Using any of these tools, you can create the best PDF document that meets individual requirements with ease. You should go through these tools and their descriptions consecutively and then use the one(s) you like the most.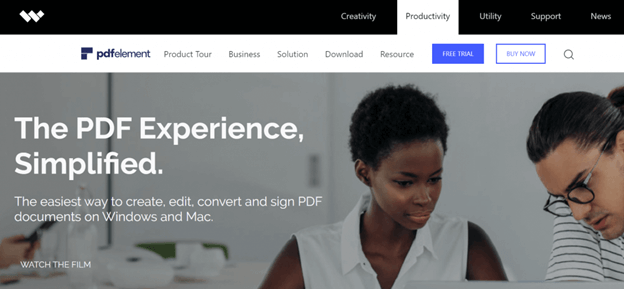 While talking about the best free PDF editor for Windows, PDFelement tops the list. The best feature of this free software is its easy-to-use interface. Users can easily edit any text or image format with PDFelement.
Conversion of PDF to and from one format to another, PDF form filling, annotating, Simple yet advanced editing, signature application, etc are some of its prominent features.
The software also assists the users to open their MS Word files in a PDF format for editing. The current version even offers a multi-tiled screen display and text extraction from Non scanned PDF documents, making it one of the best freeware PDF editors.
Read More: How To Convert PDF To Excel (Online & Offline)
---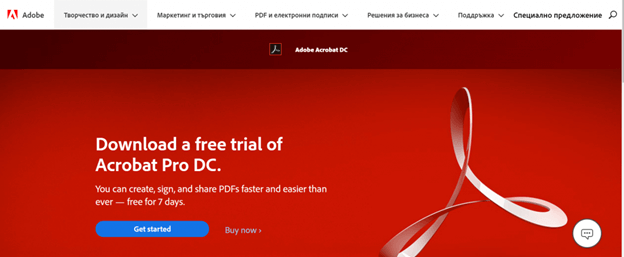 Next on our list of tools or the best free PDF editor for Windows PC is Adobe Acrobat Pro DC. It sets the perfect pace for PDF editing and is globally appreciated as a highly useful and effective tool. It is freeware and is highly easy to use.
Here you should note that Adobe is known for its accurate performance which earns its place on our list of PDF editor freeware for Windows 10. PDF editing is not just for huge business companies but helps individuals and small working units as well. With top-class features, Adobe fits everyone's needs.
It offers a friendly user interface and also OCR is available to edit scanned PDFs.
---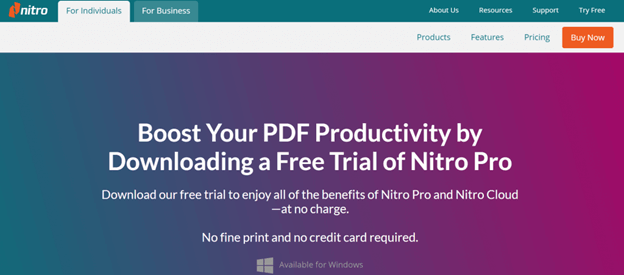 Nitro Pro PDF is another best free PDF editor for Windows that helps the user in editing PDF files, save them, and transfer their work onto easily accessible PDF documents. The list of top software is incomplete without this user-friendly tool.
Apart from all the standard features it also offers safety and security for converted documents. These documents are safe with digital audit trails, SSL AES encryption, and cloud service facilities. This out-of-the-box thinking of Nitro makes it one of the most popular tools and a free PDF editing program in 2023.
Also Read: Best PDF Search Engine Sites to Get Free PDF eBooks
---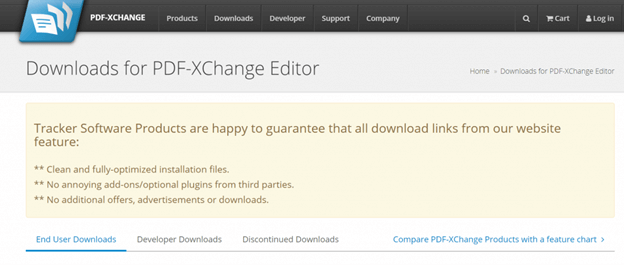 The next alternative for the best free PDF editor for Windows is PDF-XChange Editor. With this tool, users can create PDF files from scanned documents, text files, images, etc. It also converts MS Office documents into PDF files.
Other top-notch features like MRC (Mixed Raster Content) Ribbon UI, AutoSave/AutoRecover options, expanded Snapshot, and Select Text Tools make it an unmatchable choice. Users can add watermarks, customize their documents and avoid counterfeiting with this powerful yet free PDF editing software.
---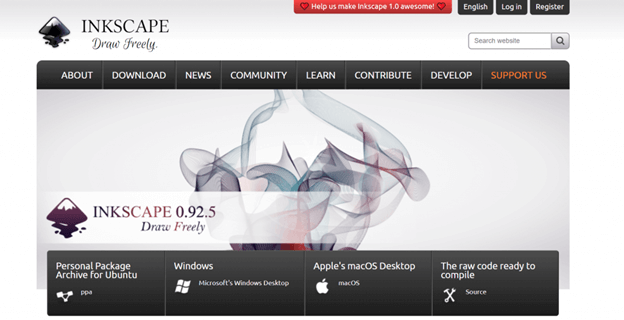 Our next best free PDF editor for Windows is the perfect solution for which PDF editor is the best for art students? Well, creative souls have Inkscape to flow their ideas freely. Inkscape offers endless opportunities for image and illustrative edits
The flexible drawing tools, and various types of support curves help manipulate the image. One of the must-try freeware PDF editors for your windows device. Try it today and enjoy a smooth working experience.
Read More: Best Text Editing Apps For Android
---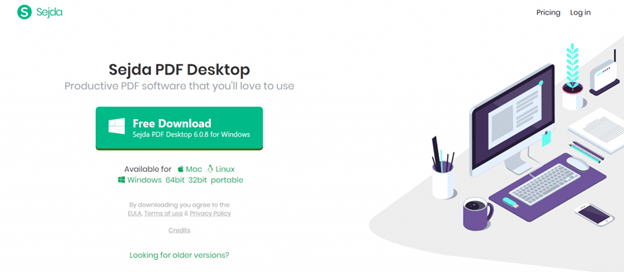 If your search for an effective and the best free PDF editor for Windows is not over, then Sejada can be a good pick. It helps the users to extract and classify text and split it by size, text, or bookmark.
It also decreases the file size so you can save space on the drives. This PDF editor freeware for Windows 10 also allows password protection and offers added security.
---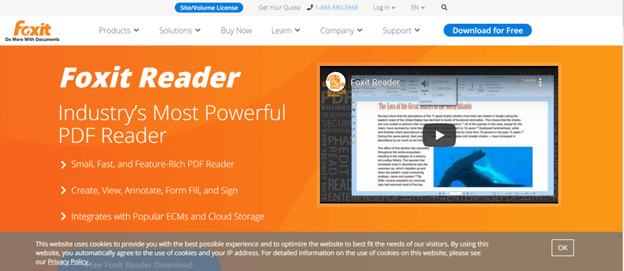 Are you still wondering which is the best free PDF editor for Windows that offers a relatively simple user interface with bright features? Foxit is the answer you are looking for!
It offers extraction and conversion of text into HTML files. With standard, business, and education versions Foxit is worth a try. Choose this best PDF editor for Windows 10 for hassle-free working.
---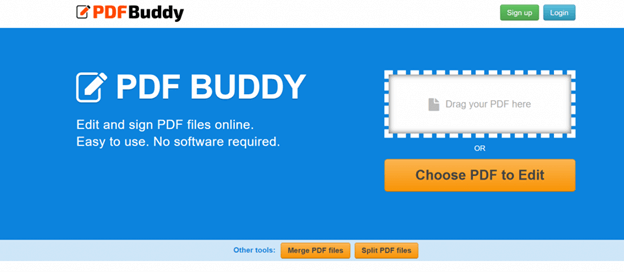 Next on the list of tools and the best free PDF editor for Windows is PDF Buddy. It is an online portal and users do not need to download anything. Just log on and upload the file!
It uses Secure Sockets Layer (SSL) and AES-256 bit encryption to keep things safe for users. The wide range of features of this lightweight software makes it a great option if you are looking for the best free PDF editing software for your Windows device.
---
Struggling to find the best free PDF editor for Windows PC for yourself, SodaPDF offers outstanding features. It offers different versions such as Standard, Pro, and Pro+ OCR.
All versions enable users to edit easily, and PRO+ and OCR offer the added feature of scanning a PDF file. This is one of the best freeware PDF editors that also gives clean image detection and fast scanning features.
Read More: Best Free PDF Editors For Mac
---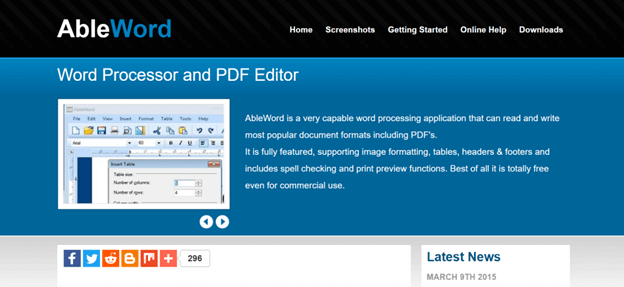 It's certainly the easiest to use and the fastest PDF converter in the list of best PDF editors for Windows. Users can extract, edit, insert, and convert text into multiple file formats. It is also a substitute for MS Office.
The only downside of this best PDF editor for Windows 10 is that it doesn't give any more new updates and features.
---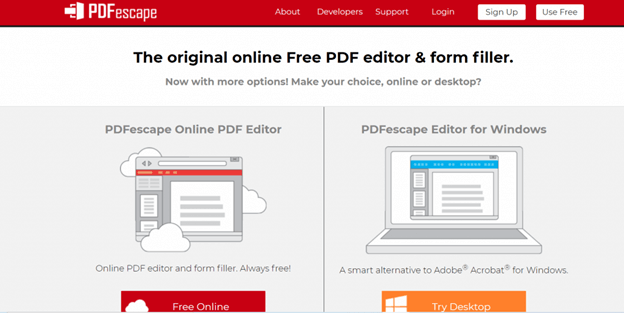 PDFEscape is another one of the alternatives of the best free PDF editor for Windows. It boasts features such as editing text and images, password protection of PDF files, and merging PDFs.
Download PDF Escape today to try online PDF editing tasks for free! A highly recommended free PDF editing program.
---

This editor for Windows is surely the best free PDF editor for Windows 10 PC as it offers multiple features for a very reasonable price. You can convert, annotate, edit, and add and encrypt your PDF documents with Nuance Power PDF.
It is the only PDF editor freeware for Windows 10 that comes with voice note recognition technology.
---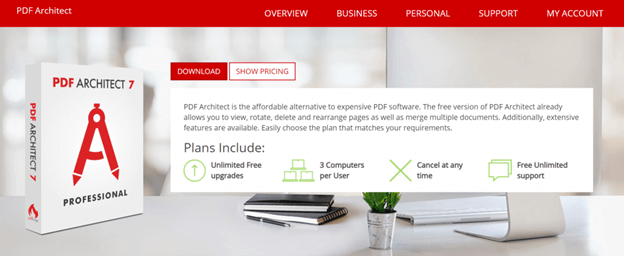 It is a handy tool with various options for the best free PDF editor for Windows. The primary model offers bare essential features. Users can read any PDF document and create them from over 300 sources. You can merge and rotate pages as per your needs.
Users can easily convert images into PDFs and scanned documents are easy to read. It is a great pick if you are looking for the best PDF editor for Windows 10 devices. It is fully compatible with various Windows versions from 7 to 10.
Also Read: Best Free PDF Split and Merge Software
---
Best Free PDF Editor for Windows PC: Concluding Notes
PDF is one of the most commonly used file formats that help us present text and image-based documents. As the name suggests-Portable document format, PDF is a free-styled format that we can use on multiple applications and various operating systems.
Use the above-provided best free PDF editor for Windows to uplift your boardroom presentations. Never settle for less especially when you have a chance to get free editing software!
Prachi Dani is a technical content writer who specializes in areas of science and technology. She is highly up to date with technological transitions and transformations. Writing is not her passion but the only thing that carries satisfaction in life. If not writing, you may find her engrossed playing action games on her treasured smartphone.
Subscribe to Our
Newsletter

and stay informed

Keep yourself updated with the latest technology and trends with TechPout.
Related Posts