10 Best PDF Search Engine Sites to Get Free PDF eBooks
Published Date :
Feb 15, 2022
Here's a list of the top 10 PDF Search Engine sites to free download eBooks on your Windows PC. Read the entire article for more information.
In our day-to-day lives, we tend to use common search engines to run a huge number of searches on the Internet. But, when it comes to searching for a particular sort of files or documents like PDFs, it is advantageous to use the reliable PDF search engine that is specifically designed for the very same purpose. Although, ordinary search engines like Google and more can also search PDFs, but there are certain times when you only require a specific search engine that is created particularly to filter or carry out exactly what you are looking for on the Internet.
Luckily, the industry is overloaded with plenty of free PDF search engine websites that instantly demonstrate PDF links for your search word. PDF search engines make it pretty easier & quicker to find and download eBooks, PDFs, and other numerous files or documents.
Now, you must be wondering, "which is the best PDF search engine in 2022?" Isn't it so? Don't worry, we got you covered. In this post, we have listed down the 10 best PDF readers that you can consider.
Top 10 Best PDF Search Engine Sites to Get PDF eBooks for Free
After performing thorough research, we have shortlisted the 10 most deserving PDF search engine sites to locate and free download PDFs, eBooks, or other documents without any hassles. So, without any further hustle, let's check out the list below.
1. Ebook3000

Ebook3000 is one of the most deserving search engines for finding and downloading PDFs, eBooks, forms, or other documents/files. Its free ebook downloads library consists of more than 17 categories. Additionally, the users can also input the keywords in the search box, and then all the associated PDFs are shown here. It's an open directory for free PDFs, eBooks, and correct download links and is also the best place to read ebooks, PDFs, or other different documents.
Also Read: 10 Best Free PDF Split and Merge Software (Online & Offline)
---
2. Search PDF

Search PDF is another best search engine site to get free eBooks, forms, tutorials, or numerous other files/documents. To make use of it, all you need to do is, just visit its official website and search for the PDFs you are looking for. And, here you are good to go.
Moreover, the Firefox users can have the plug-in added to their Firefox search bar, so whenever you require a PDF file, then you just need to input the PDF name in the respective search bar. That's all! See how simple it is to read PDFs through Search PDF.
---
3. Google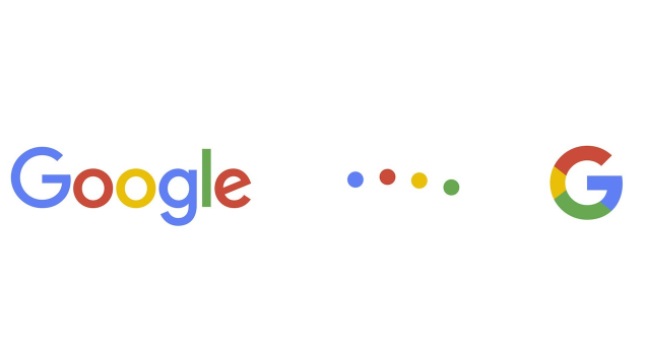 Offering a variety of online resources, Google is one of the biggest search engines available in the market. You can definitely seek help from the popular search engine Google to find the correct PDFs or eBooks you desire. It is a more straightforward and 100% free PDF finder to get eBooks and other documents in 2022.
It can help you locate books, academic journals, online archives, professional associations, thesis, and much more. In order to discover the relevant content in a very short amount of time, you should surely use Google.
---
4. Free-Ebooks.net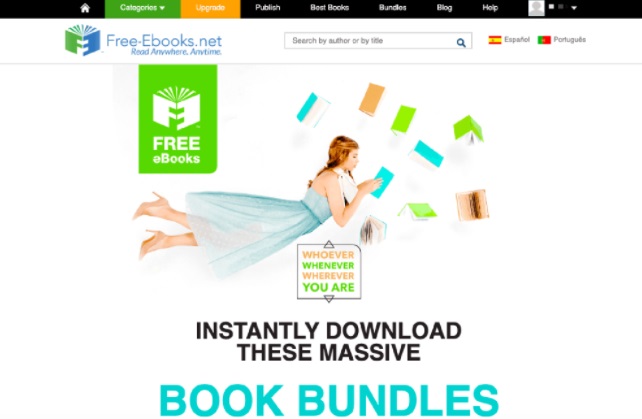 Free-Ebooks.net is one of the most efficient and specialized PDF search engine sites that help users to find PDF ebooks from independent authors, daring provocateurs, and creative writers. Using this online PDF searcher, you can easily preview the ebooks for about 17 pages and also add them to your personal library.
The users with the free versions can read PDFs in HTML format online. Whereas, the users with a pro version can download 5 PDFs per month in both TXT or PDF formats. This online search engine supports all the major file formats such as TXT, PDF, MOBI, and EPUB. Here one can easily find non-fiction, academic, classics, textbooks, fiction, and audiobooks.
---
5. BASE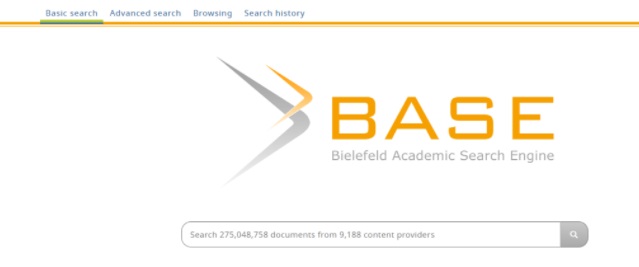 Next on this list of best PDF search engine sites is BASE. A powerful and unique PDF search engine for exploring academic documents. It has a huge database of more than 240 million items from almost 8000 authors. It indexes institutional repositories, digital collections, articles & journals, and several academic websites. However, it is worth noting that free users can only access 60% of the indexed files or documents.
It is a handy and lightweight tool that always works to enhance its features and services. Unlike other PDF searchers, it supports multilingual search, it has the potential to locate the search phrases in 20+ translated languages.
Also Read: 13 Best Free PDF Editors For Mac
---
6. PDFBooksWorld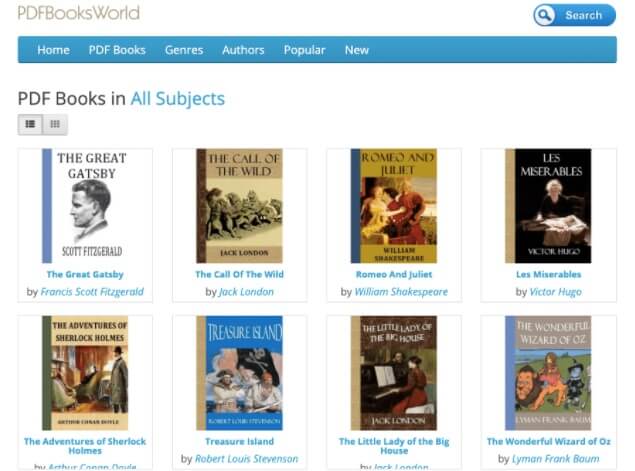 PDFBooksWorld is yet another best e-book publisher, which provides PDF ebooks written by globally acknowledged authors or content creators in previous times. The purpose of PDFBooksWorld is to convert these well-known creations to our modern age in PDF format. Essays, fiction, and novels are among the most downloaded PDF subjects on this PDF search engine website. However, it only supports the PDF format. If you are a reader then, you can surely give it a try.
---
7. PDF Search Engine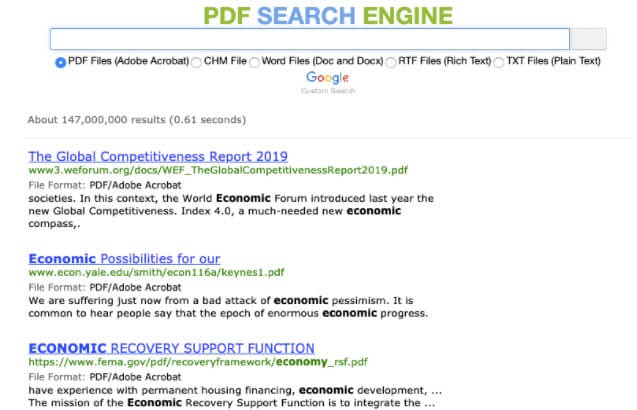 Lives up to its name, PDF Search Engine is a robust search engine website to get ebooks downloaded on your Windows PC. Here you can search and download the billions of PDF ebooks and MS Word document files for free. Utilizing this search engine is as easy as using any other ordinary search engine such as Bing, Yahoo, and Google. All you need to do is, just input your search term in the text field and press the Enter key from your keyboard, later a list of related search results will be displayed on your screen within a few seconds.
---
8. ScienceDirect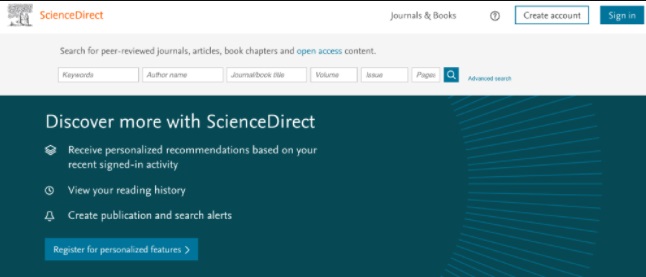 Are you a researcher? Then, ScienceDirect is one of the highest quality PDF search engines that lets you increase in-depth insights for your research projects. ScienceDirect provides ease of access to the researchers to explore the answers from standard science to the latest and novel research. Here you will get thousands of e-books, more than 16 million articles, and journals on the corresponding databases.
---
9. FreeFullPDF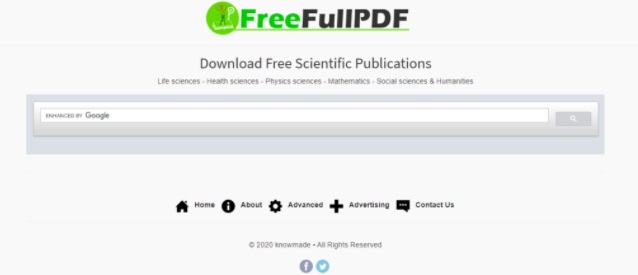 It is one of the most specialized PDF Search Engine sites for exploring scientific papers, and thesis for free. It contains a wide range of different options that you can select from like healthcare, physics sciences, social sciences, humanities, and biosciences.
However, in order to find the best and most suitable results from specific sites, this tool utilizes the Google custom search engine utility. Unlike other free textbook PDF readers discussed here, it holds a large database of more than 80 million scientific journals in PDF format.
---
10. PDF Downloads

Last but not least, PDF Downloads is the web's newest, quickest, and most productive PDF search engine site. It allows the users to find and download thousands of PDF files to their PCs or smartphones. On this page, users can easily find user guides, tutorials, and eBooks which usually are not available on other online PDF search engines. It is a completely easy and free-to-use program.
It lets the users effortlessly find the relevant PDF files and information, which eventually makes it a strong prospect in the niche of powerful PDF search engine sites in 2022.
Also Read: How to Convert a PDF File into a Word Document? Try Best Ways!
---
That's A Wrap!
The aforementioned search engines and websites are some of the best PDF search engine sites you can easily find on the Internet. You can give any one of them a try to find and download the eBook you are searching for. What you need to do is, just go to the website and write the name of the PDF or eBook you are looking for. But, do keep in mind that to ensure that the eBooks, PDFs, or other documents you are about to download don't break any copyright law.
Was this comprehensive guide helpful to you? Looking for more informative guides? Then, do subscribe to our Newsletter. Also, follow us on Facebook, Twitter, Instagram, and Pinterest. Lastly, please do tell us in the comments below if you have any doubts or further recommendations.
Harshita Sharma is a technical writer with quite a distinct understanding of the tech realm. She is a tech enthusiast who believes that tech knowledge should reach one and all and tries to convert the sketchy knowledge into the simplest possible form for making people understand the tech world better. When not playing with words, she loves to travel and explore new places. And, is a coffee & cricket connoisseur.
Subscribe to Our
Newsletter

and stay informed

Keep yourself updated with the latest technology and trends with TechPout.
Related Posts