8 Best Free PDF Drive Alternative to Use in 2023

If you are fed up with using PDF Free or can't use it, then you can take the help of this list of the best PDF Drive alternative websites in 2023 and find the required PDF with ease. 
Whether it is a working professional or a student or even a professor, PDF Drive is one of the best sources of infraction for these and many other individuals. The website is a free source to search and download PDFs on various subjects and topics. The website alone contains over 90 million books and this number is increasing by the day. PDF Drive represents and divides all of these books into helpful categories and distinctions.
However, even with such a huge variety, you may fail to find the required PDF on the website. Moreover, some users feel that the interface of the website is a bit unattractive and poses other problems as well.
For all such users, we have brought forward this article on the best PDF Drive alternative websites.
With the help of the further sections of this guide, we will check out some of the most variable websites that you can use to download PDF books for free. With the help of any of these websites, you can download the required content with a single click, just like PDFDrive. Hence, without spending too much time in the intro, let's head over to the alternatives or similar websites like PDFDrive right away.
Top Websites and PDF Drive Alternative for Free in 2023
Now, we are going to throw some light on some of the alternatives. After coating or using the alternatives, you can decide which one of these suits your requirements perfectly as the best alternative to PDFDrive.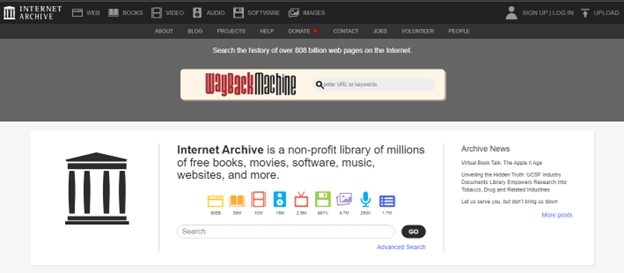 Internet Archive is a fantastic PDF Drive alternative for free and a resource for book lovers since it has a massive library of more than 25 million books in digital versions. These books are completely free for users to view and download. The fact that the books may be read in a number of different tongues makes the Internet Archive a helpful resource for people coming from all over the globe. The books are downloadable in more than 10 formats, including Item PDFs, Kindle, and a few more. Let's know more about this alternative to PDFDrive.
Features of Internet Archive:
You are able to search for books using the year in which they were first published.
It contains a wide variety of books, from classics to contemporary titles, which contributes to the increased level of interest.
If you are a student who is interested in reading books written by a variety of authors and published by a variety of colleges, the Internet Archive could be the greatest option for you.
The Internet Archive has several incredible features, the majority of which are unknown to the general public.
Using this platform, you can follow and examine the history of the development of any major website.
You can get access to movies, music, software, and more via the Internet Archive in addition to digital books.
Also Read: Best Free PDF Editing Software For Windows
---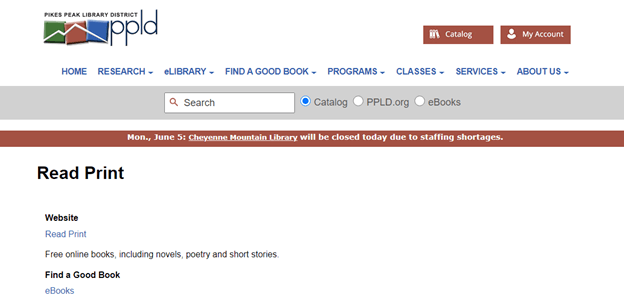 ReadPrint, the best PDF Drive alternative, provides you with access to a vast range of books covering a variety of genres and topics. This includes books centered on mysteries, science fiction novels, horror books, and so on. When using ReadPrint, the reader is not required to sign up for an account or register in order to read the books. If you are someone who enjoys reading books but is not very experienced with reading electronic books. ReadPrint is a platform where you may try reading books online if you want to. Let's know more about this PDFDrive alternative site.
Features of ReadPrint:
If you are someone who enjoys reading books but is not very experienced with reading electronic books.
It enables users to narrow their search for books by entering the titles or categories of books that they are interested in reading, which makes it extremely simple for readers to locate books that are appropriate for them to read.
The user interface of ReadPrint is fairly easy. This is highly useful for readers who are not very interested in new technology.
The readers are required to register on the site in order for them to be able to record what they have read.
Because using the website doesn't cost anything, it has a lot of fans already.
Also, as the books that are offered are written by well-known writers, ReadPrint is able to give its customers both a large number and high-quality products.
---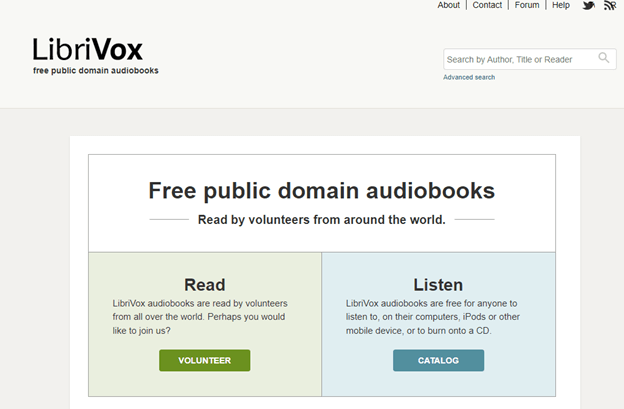 Librivox is superior to other PDF Drive alternative options because of its unique characteristics, which make it easier to use. The invention of Audible books was a groundbreaking breakthrough. It proved to be of great assistance to those who did not want to stare at a screen for an extended period of time. They felt it was bad for their eyes. Not only does Librivox provide you with books in PDF format, but it also provides you with books that you can listen to. Let's know more and understand why this alternative is present in this list of similar websites like PDFDrive.
Features of Librivox:
The fact that not only books in PDF format but also books in audio format are freely available for download is yet another amazing feature of the site.
When this occurs, the readers turn into listeners, which is an activity that is just as beneficial as reading books.
To read books on this platform, you will not be required to pay any money at any time.
No matter the book you decide to read, there is no cost associated with doing so.
Many alternatives include a lot of advertisements that take up your time. On the other hand, Librivox is not only a free platform, but it also does not include any advertisements, which is why it is considered to be the most effective platform for reading books online.
Also Read: Best Free PDF To JPG Converter
---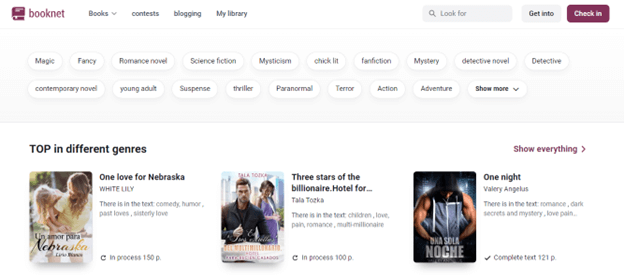 Because all of the books are sorted according to their level of popularity, the kind of book they are, and the number of sales, this PDF Drive alternative for free may easily eliminate this difficulty for new readers. If someone wants to start reading, but doesn't have a lot of information about the finest books to read, it might be tough for them to select which book to read first. Let's know more about this PDFDrive alternative site.
Features of Booknet:
If you want to continue reading books on Booknet, you will need to register by entering some basic data. Once readers have registered, they will have access to all of the books that are accessible on Booknet.
Booknet provides a synopsis of all of the books that are accessible via the platform, which enables the reader to choose whether or not they want to continue reading the book.
In addition, the users of Booknet are not required to pay any fees in order to read or download any of the books that are hosted on the platform.
The PDF files of the books are then posted to the platform, along with a rating of the books relative to the other files.
This is a major factor that the readers will consider when evaluating the overall quality of the content of the books they read.
---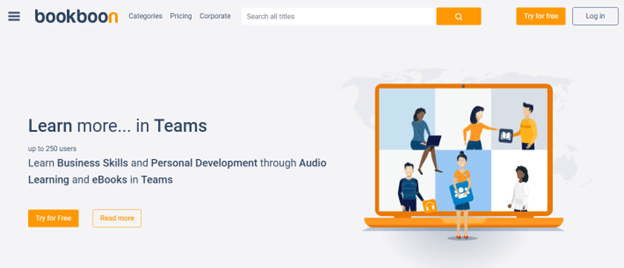 BookBoon, the best PDF Drive alternative, is a renowned information acquisition method for those who wish to increase their knowledge but do not have the finances to purchase books. These people are ideal candidates for this method. BookBoon is home to more than 10,000 titles, the majority of which were authored by academics teaching at illustrious institutions of higher learning. Let's know more about this one of the best similar websites like PDFDrive
Features of BookBoon:
BookBoon is the answer to your predicament if you are a student and do not have the funds to purchase each and every book that you need for your studies.
BookBoon not only enables you to download books written by a variety of authors, but it also gives you the opportunity to become an author yourself and produce scholarly works of the highest caliber.
You could locate books focused on a variety of themes and areas, such as economics, engineering, information technology, and other topics.
You will be able to look for and download the books that they need.
BookBoon is not just for students, but also for everyone else who enjoys reading books for free and believes that doing so is the best way to educate themselves.
It is not necessary for you to register and provide all of their information; rather, they just need to provide their email address in order to begin receiving the newsletter at that address.
Also Read: Best PDF Search Engine Sites to Get Free PDF eBooks
---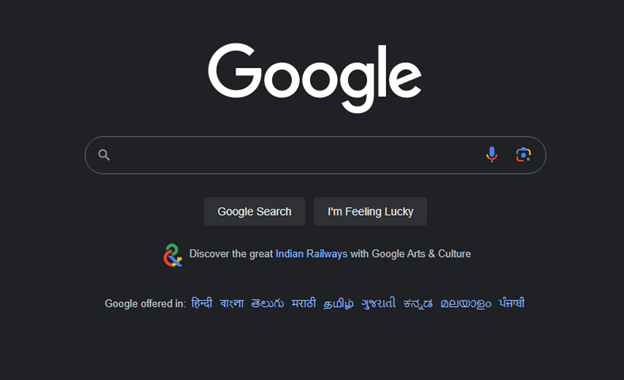 Google is by far the most popular and widely used search engine on the web. It may also work as a PDF Drive alternative You may do a search on Google and then download any one of many millions of books for free. There is a good probability that you will utilize Google to find whatever it is that you are searching for, regardless of what it is. Let's know more and understand why this alternative is present in this list of similar websites like PDFDrive.
Features of Google:
Simply include the word "PDF" in your search. This is all that is required of you in order to get access to free downloads of PDF books. The situation is exactly the same with PDF files. Including a PDF link in your search will return millions of results. When you click on any of the links, the file will either immediately save to the desktop of your computer or take you to a website where you may get the book. Following the links will provide you with a free copy of your work in PDF format.
---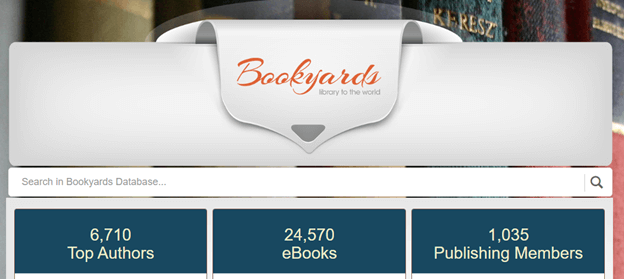 Bookyards is a PDF Drive alternative for free that offers a vast range of compact business books. Books authored by industry professionals on topics such as interpersonal skills and personal development are also common. However, these publications need a membership in order to access them. In addition to reading books in PDF format online. You can also use this website to write your own books and publish them. Let's know more about this alternative to PDFDrive.
Features of Bookyards:
You are able to do a search for a PDF file or book based on the category.
This website offers more than 20,000 books available for purchase.
Some of them include things like culture, economics, computers, art, and children.
Others are things like business and money.
It gives you access to hundreds of different learning resources, and you can use it on any device.
However, in order to do so, you will first need to sign up for an account.
---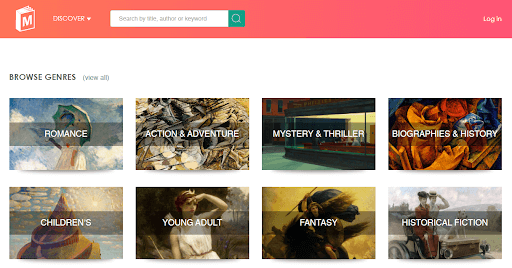 The last name on this list of the best free PDFDrive alternatives is ManyBooks. The name of the alternative easily justifices the work of the website. On many books, you will find a ton of reading material. From fiction to non-fiction, from romance to comedy, from sci-fi to astronomical, and many more. You will find all kinds of books on the website.
Features of ManyBooks:
The website allows you to search for the title and author as per your needs.
It's very easy to find and download the required book from ManyBooks.
The platform allows you to download books in multiple formats.
You can even read the books online in real-time.
To download the books, you need to provide your email address.
The website is free to use and you only need to pay for limited books to download.
Also Read: Best OCR Software to Extract Text from Images and PDFs
---
PDF Drive Alternative: Listed and Explained
Now that we had a look at the entire list of some similar websites like PDFDrive. It's time to wrap things up. In the previous sections, you can easily find the perfect alternative that meets your requirements accurately. One of these alternatives will deliver the required services to you accurately.
If you liked this guide and it helped you find the best alternative to PDFDrive. Do let us know in the comments. You can also provide some suggestions if any in the same. We appreciate your comments. Follow us on social media platforms like Facebook, Twitter, Instagram, Pinterest, and Tumblr to get updates about such interesting blogs. If we were able to deliver the best PDF Drive alternative to you, we appreciate you subscribing to our newsletter.
Devesh, being a technical writer, likes to research and write technology articles and solutions to help others. Having great knowledge about the tech world and its working, he likes to pour the same into his write-ups. Before starting any write-up, he likes to pen down his thoughts and flaunt a creative edge in the same. Apart from being a writer, his primary interests include reading books and poems, cooking, and playing video games.
Subscribe to Our
Newsletter

and stay informed

Keep yourself updated with the latest technology and trends with TechPout.
Related Posts