Here is a list of some of the best MMORPGs for Mac in 2023 that you can try and play games and have fun with your friends, family, and others. 
Gaming is the best way to relax and get your calm after a long day of hardships and work. Especially, when you get the opportunity to play games with your friends, you get energy like never before. You can do the same with the help of MMORPGs. MMORPGs or massively multiplayer online role-playing games is a genre of gaming. With such games, you can easily play games online with friends. Moreover, these games also allow you to join other gamers from across the world and enjoy joined combat gameplay.
Such games are available for various operating systems like Android, Windows, iOS, iPadOS, Linux, Ubuntu, macOS, etc. With the help of this article, we will shine a light on some of the best free MMORPG games for Mac.
When it comes to MMORPG, you will find a whole library of games on the internet. However, you may not be able to check out all of these. But we did the same for you. In the coming sections of this guide, we will have a look at some of the greatest multiplayer games of all time. You can go through the description of such games and then try the ones you like the most before picking your favorite. So, let's dive into the list right away.
List of the Best MMORPGs for Mac That You Should Definitely Try
Have a look at the games provided in the list below and accordingly, select the best MMORPG for Mac. We have offered multiple options to you in order to help you choose perfectly and accurately with ease.
1. WoTB (World of Tanks)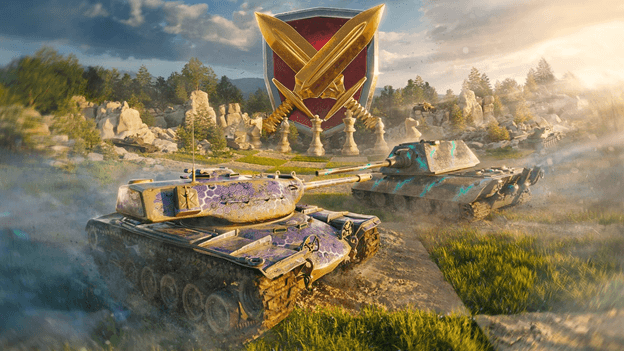 Looking for one of the best MMORPGs for Mac online that focuses more on tanks than anything else? You should play WoTB, the massively multiplayer online adaptation of the very famous WoT. There is a large number of real-life lethal vehicles to choose from, over 200, and 18 distinct venues in which to do combat. So there is enough variation to keep things interesting.
When you're in the mood for some heavy metal, you should play WoTB since it offers tank combat between 7 players on 7 different platforms, cross-platform multiplayer (including cooperative multiplayer), and more. Hence, you can see why this game is indeed the best MMORPG for Mac.
Also Read: Google Memory Games in 2023 for Kids and Adults
---
2. Realm of the Mad God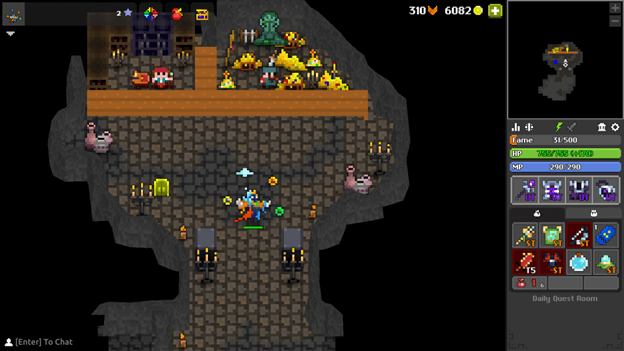 This is the next name in this list of the best MMORPGs for Mac. As a player, you have been given control of a character who has been transported to the Realm of the Mad God and is being forced to murder everything there in order to satisfy the demands of the Mad God's henchmen. You will gain levels, Fame, and improvements to your armament as you go through each realm and engage in combat there. Realm of the Mad God is one of the action-based free MMORPG games for Mac with traditional 8-bit graphics.
The focus of the game is on combat. It's true that you'll have to do some exploration and looting, but it's merely to bring you to the part of the game where you fight monsters. After having been created in the past using the Flash technology, which is no longer in use, the game was only recently ported to the Unity engine and given the new name Realm of the Mad God Exalt.
On the other hand, this best free MMORPG for Mac offers permadeath, which means that when you die, you will lose (nearly) all of your equipment and stats. You are now able to purchase stuff inside the game thanks to the renown you have gained.
---
3. Online-Albion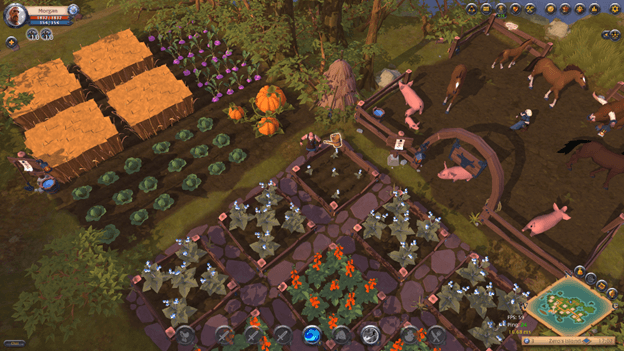 You are free to transition between positions and improve your talents in any of the available areas thanks to the absence of classes in the system. Albion Online is one of the best MMORPGs for Mac with a sandbox-style open world that is now completely free to play.
The game takes place in a medieval fantasy world where player choice is the primary focus of gameplay. Albion Online provides players who wish to construct their own adventures with all they need, including Guilds, PvP fights, and cross-platform multiplayer support for Windows, Linux, and even mobile devices (Android and iOS are currently in beta).
The fact that players have total control over the economy is yet another enjoyable and unique element. Are you in need of a vacation from battling and exploring? You will get access to your own island in Albion Online, where you will be able to cultivate the land and construct the home of your dreams. You have the ability to choose how you would want to participate in that economy with this best free MMORPG for Mac.
Also Read: Best Popular Google Doodle Games
---
4. Online-EVE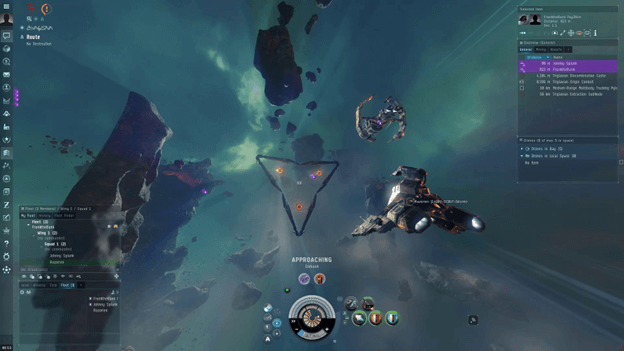 Carrying on this list of the best MMORPGs for Mac, EVE is the next game. EVE Online's developer, CCP Games, has lately made huge improvements to the game by implementing two crucial changes: first, it became free-to-play, and second, it finally offered a native macOS version. EVE Online gives the impression of being a parallel reality that exists regardless of your presence in it.
You have access to a wide range of career options, such as mining, manufacturing, trade, piracy, exploration, and more. EVE is a free-to-play space simulation game that offers a lot of rewarding content. Everything takes place in real-time, even if you aren't currently signed in, which might be annoying for some users but gives others a more authentic experience.
EVE Online is one of the free MMORPG games for Mac with an engaging sci-fi world. In which players are free to pursue whatever course of action they want.
---
5. Online-Final Fantasy 14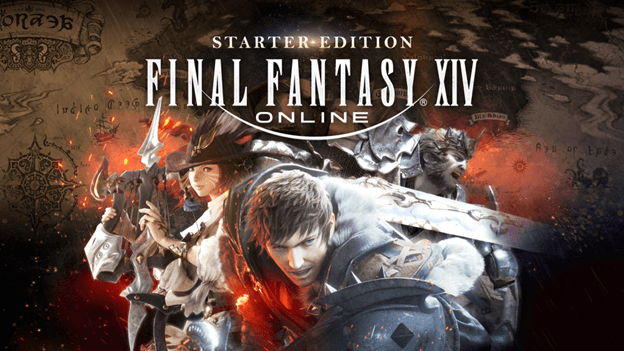 It goes without saying that Final Fantasy 14 is also one of the best MMORPGs for Mac. But what's more crucial is that the game is acquiring so much popularity that a lot of big broadcasters have abandoned World of Warcraft in favor of Final Fantasy 14 Online.
In addition to that, players may now participate in a free trial of the game up to level 35, and it supports cross-platform multiplayer on Mac OS X, Windows, and PlayStation 4. The performance of the Mac version has been vastly improved. A new mode in the manner of a PvP MOBA has been released. And the most recent expansion for this best MMORPG for Mac, Stormblood, has included a large number of new missions, features, and game mechanics.
The addition of the Endwalker expansion made Final Fantasy 14 Online an even more compelling massively multiplayer online game. FF14 provides its players with everything they might want, including the ability to swap between different classes and occupations, difficult dungeons, and large-scale PvP combat (with up to 72 people).
Also Read: Best Free Mac Games You Should Play
---
6. Online-Elder Scrolls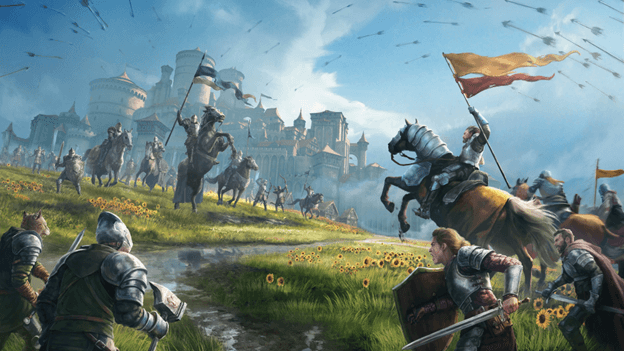 Elder Scrolls is another one of the best MMORPGs for Mac. The game offers many expansions that reveal previously undiscovered regions of Tamriel, a large number of single-player and multiplayer activities, end-game raids, player vs player combat, and one of the most advanced player housing systems seen in MMOs.
Those interested in the mythology of TES will most surely enjoy the missions that are story-driven. Fans of The Elder Scrolls who have been itching for player engagement will be overjoyed to learn that Elder Scrolls Online is now available. This best free MMORPG for Mac continued to improve as more material and features were added. This may not have happened in the first year, but Elder Scrolls Online has gone a long way since 2014.
---
7. Online-Lord of the Rings
This one of the best MMORPGs for Mac is based on The Lord of the Rings. The source material is credited with its outstanding storyline and unforgettable adventures. A player home system and Hobbits as a playable race round out the Middle Earth experience. The game receives new material and events on a regular basis.
The free MMORPG games for Mac, Lord of the Rings Online, was one of the first MMORPGs, if not the very first, to successfully shift from a subscription-based business to a microtransaction-based free-to-play one. The veteran players are welcoming and excited to have someone fresh join their ranks.
Also Read: Best Games Like Among Us to Play with Friends
---
Summing Up: Best MMORPGs for Mac
So, here we are summing up the list of the best free MMORPG games for Mac. In this list, we had a look at some of the best and most lightweight games that you can play on Mac. Majorly, these games support a cross-platform structure. Hence, you can play this game with your friends as well. Whether they have a Mac device or not. You can even play some of these games with Android and iOS-based smartphones as well.
If you have any questions related to this guide, then we are here to help you. Write your queries in the comments section below. We will ascertain your query and respond with an appropriate and helpful answer. You can also offer suggestions and feedback on the write-ups as required. We appreciate all your comments and suggestions.
If we were able to help you with this list of the best MMORPGs for Mac do subscribe to our newsletter. Also, follow our social media pages on Facebook, Twitter, Instagram, Pinterest, and Tumblr to get daily new updates.
Devesh, being a technical writer, likes to research and write technology articles and solutions to help others. Having great knowledge about the tech world and its working, he likes to pour the same into his write-ups. Before starting any write-up, he likes to pen down his thoughts and flaunt a creative edge in the same. Apart from being a writer, his primary interests include reading books and poems, cooking, and playing video games.
Subscribe to Our
Newsletter

and stay informed

Keep yourself updated with the latest technology and trends with TechPout.
Related Posts