7 Best Free Lightroom Alternatives In 2021

Lightroom alternatives are a must for budding photographers since Lightroom asks you to pay $9.99 every month and paying so much in the initial stages of one's career is a tough choice to make. Fortunately, many Lightroom alternatives are now available and that too, for free.
Let us find out more about five of the most popular free Lightroom alternatives used even by some very experienced photographers from around the world.
Let us see if features of the alternative apps are similar to Lightroom.
| | | | | | | |
| --- | --- | --- | --- | --- | --- | --- |
| Features | Lightroom | Darktable | Raw Therapee | Microsoft Photos | Pixlr | Polarr |
| Nondestructive Originals | √ | √ | √ | √ | x | x |
| RAW Images | √ | √ | √ | √ | √ | x |
| Free version | x | √ | √ | √ | √ | Paid & Free |
| iOS, Android & others platforms | √ | √ | √ | √ | √ | √ |
| Supports a broad range of image files & export of images | √ | √ | √ | √ | √ | √ |
List of Best Lightroom Alternatives 2021:
Now let's take a detailed look at the features of the Lightroom alternatives software below.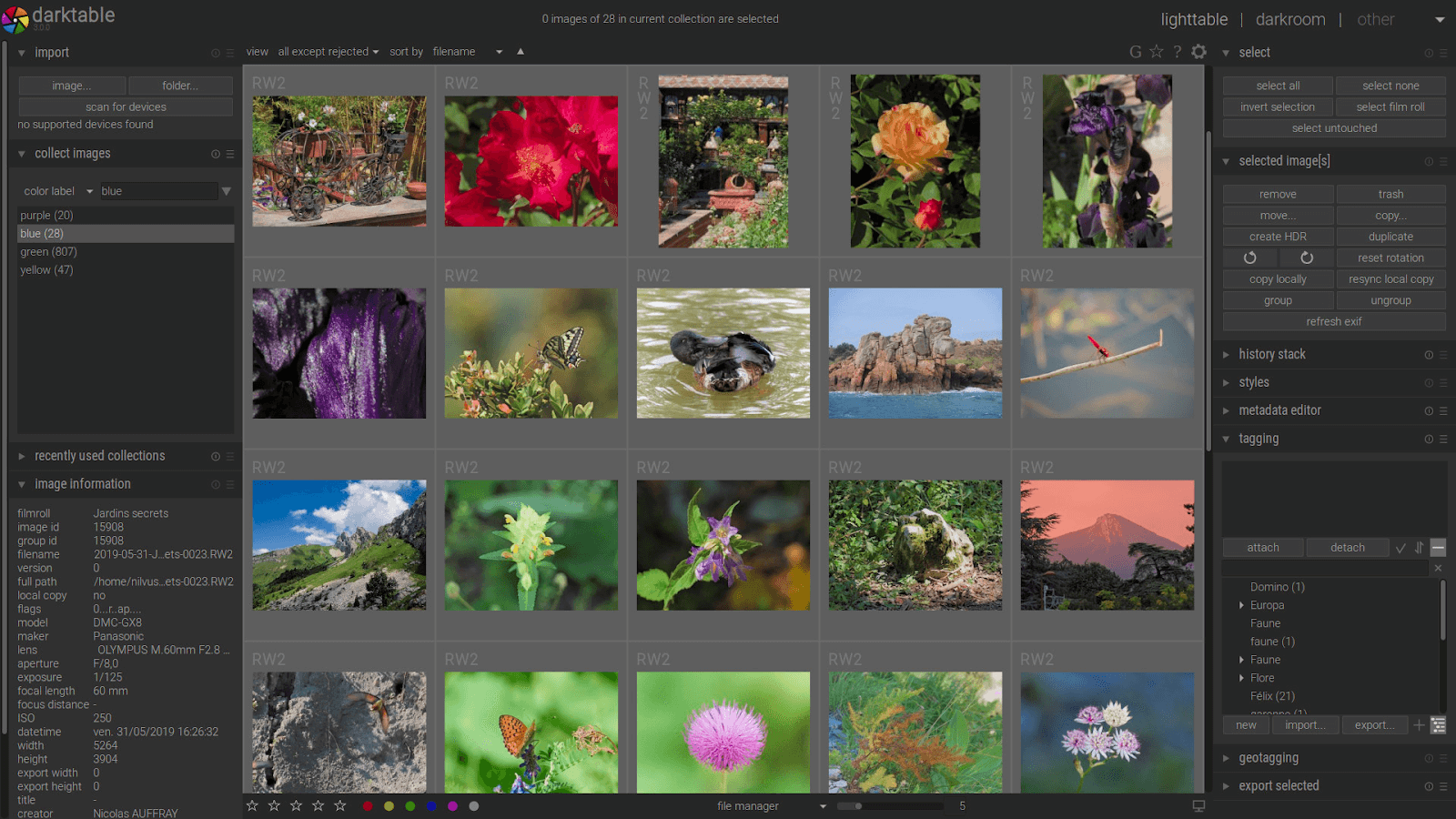 Darktable is one of the best alternatives to Lightroom that combines the features of a virtual darkroom and lighttable for photographers beautifully. It stores your negatives in a darkroom and then lets you zoom using the Lighttable, further helping you to enhance the raw images.
Key features:
Your original images are never ever modified and you can always retain the original image while using Darktable.
Every Darktable on the core has 4 x 32 bit of floating point pixel buffer and has speedups done using SSE (streaming SIMD extensions) instructions.
It supports automated detection of profiles like sRGB, Adobe, XYZ, linear RGB color spaces.
It works on Linux, macOS, Windows, Solars11/GNOME platforms.
You can use 21 languages for translation while using Darktable.
Latency is 0 with Darktable and provides a complete zoomable interface.
Images can be exported and shared via your mail, Facebook, G+, or to the simple HTML web gallery.
It supports JPEG, PNG, and TIFF formats. Even linear high dynamic range images can also be supported.
There are various other options- color image operations, correction modules, and some beautiful basic image operations with Darktable that are worth exploring. Besides, it is a completely free app, and nonetheless impressive. Darktable with all its features is a good alternative to Lightroom undoubtedly.
Read Also: Best Free Photo Slideshow Software For Windows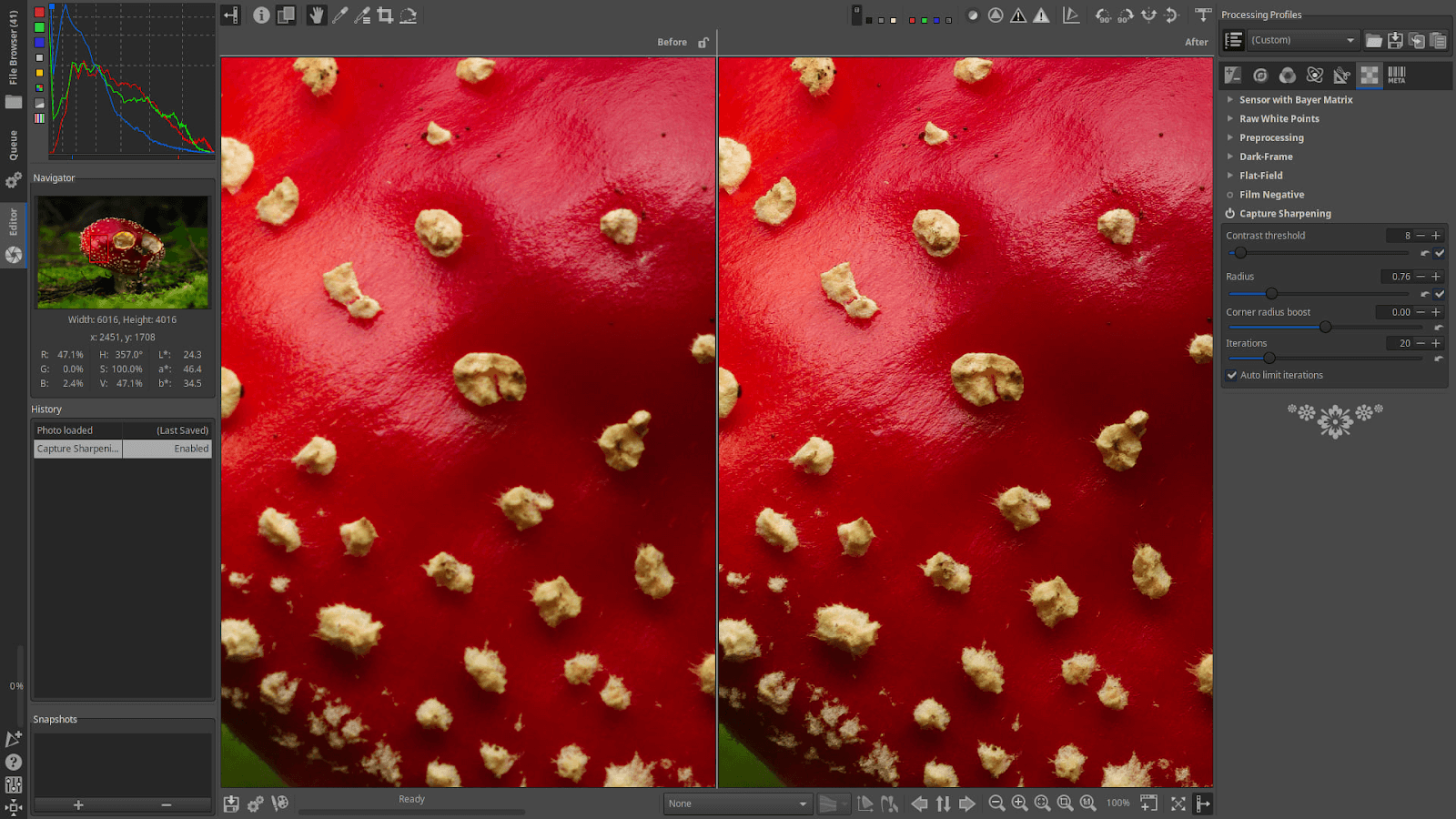 Raw Therapee is a Lightroom alternative free tool released in the market, covering a huge range of digital cameras targeted for the newcomers and even satisfying the professional photographers.
Of course Raw Therapee has a lot to offer as a Lightroom alternative.
Key features:
Image quality is exceptionally of superior kind, offering you the best editing tools for image development together in one place.
It provides you with cross platform support and thus you can use it on Linux, macOS, even on Microsoft Windows.
Raw Therapee has a highly interactive community from where you have a lot to learn.
RAW Support feature provides the best experience with demosaicing algorithms, flat field corrections and also hot pixel correction provisions with many more other features.
You can do much more with Raw Therapee. Explore to know more.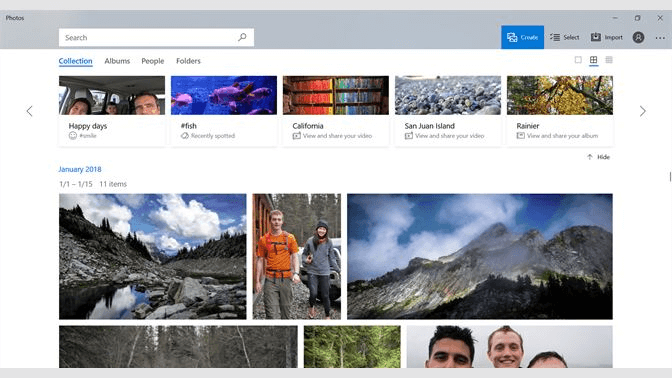 Microsoft Windows 10 Photos is another Free Lightroom alternative that offers you some solid image editing and photo enhancement options. Apart from that, with Windows 10 you can do much more like video editing that allows 3D effects and background music addition to the videos. Some of the best features would include:
Key features:
Has a clean and clear interface.
Facility to view and organize your photos.
Editing photos is made richer, be it contrast, saturation, highlights, warm balance and it offers you almost 15 filters to work upon your photos.
Colour editing and clarity slider with contrast sharpness and black point are also some of the most enhanced features of Microsoft Windows 10 Photos.
Video Editing has been highly improved in Windows 10.
Sharing feature helps you comfortably switch your photos from one to the other platform.
Explore Microsoft Windows 10 Photos for more in-detailed features as a Lightroom alternative.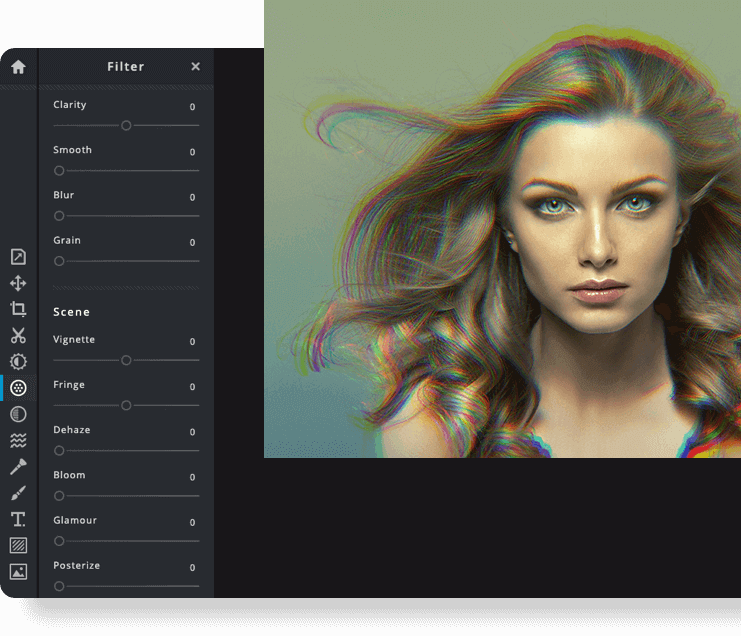 Pixlr is a 100% free photo editor that is present online and is a free Lightroom alternative. The best part is, you don't even need an account to edit your photos online. Only if you're planning to use the Pixlr library that offers a free cloud storage facility, for which you need an account.
Feature wise Pixlr offers you some good options and is quite an able Lightroom alternative on some front.
Key features:
They offer you a broad range of filters to choose from.
Loaded with Layers and brushes makes editing fun.
Pixlr ensures that you have a simple photo editor that helps you edit to your heart's content. However, you would constantly need an internet connection to keep editing your photos.
Read Also: Best Free Stock Photo Sites To Use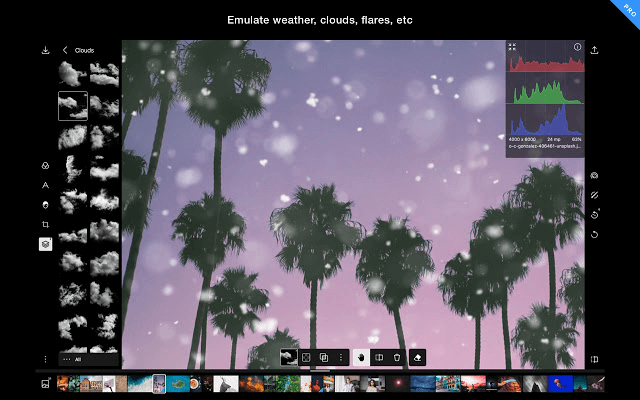 Polarr offers you an image editing facility for Windows, Mac and Linux primarily. This free Lightroom alternative has a paid version ($2.50 per month) and a free version.
Polarr apps are separately available for the iOS and Android platform. You don't however get the RAW image support with Polarr.
Key features:
Polarr offers dozens of filters to choose from.
You can adjust the intensity of the image with the slider.
It offers you masks and brushes with limited functionality.
If you are looking for simple and easy image editing then you can come up here on your Polarr App.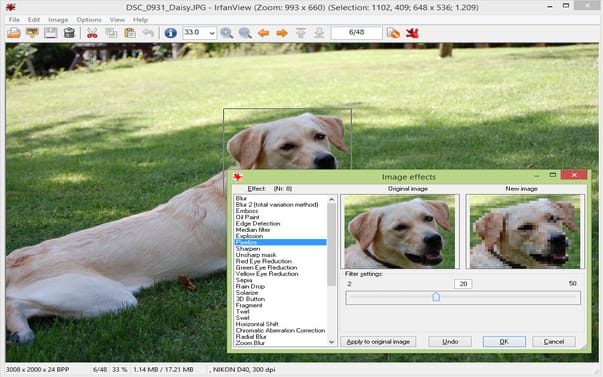 IrfanView is a great software in the list of best Lightroom alternatives. IrfanView offers an advanced image editing system with a great organization and photo management. It is a great tool for professionals but it isn't the most advanced choice available in the market.
Key Features
Batch editing tools is offered by the software

With a user friendly interface the software becomes easy to operate. 

The software supports different file formats as well as multi language support.

IrfanView works smoothly which makes the user experience better. 

The software offers the best cataloging option and can also edit metadata.
The list not only stops here, there are other options as well which can help the user in editing effectively and efficiently.  The software also keeps getting regular updates for fixing bugs and errors.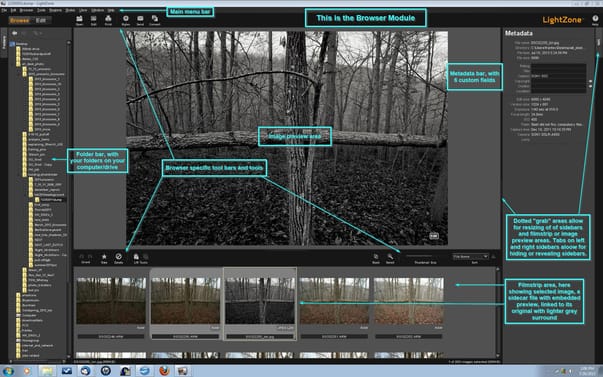 Earlier the LightZone required the user to signup with an account to start processing but now being an alternative of Lightroom the user can directly jump into the processing.
Key Features
The LightZone offers the user to stack and organize the filters according to their choice. 

Offers many professional tools.

It is a non-destructive editing tool.  

The user can select vector based tools.
With all these features software also provides excellent Raw files support.LightZone is the best alternative for the Lightroom with its variety of tools and interface. 
Round Off for the Free Alternatives for Lightroom
To bring this article to an end, we can ensure you that the above described apps can be immensely beneficial to you. Whether you are an amateur or an experienced photographer on a shoestring budget, you can always find free apps that do work, and help you a lot better than your expectation.
In order to ensure that you do not lose your valuable time in searching through apps, we have brought to you here five apps that would serve as one of the best Free Lightroom alternatives for you.
Snigdha is a technical content writer with expertise in the field of science & technology. Though she has a very diverse academic and professional profile yet she finds writing to be a creative form that she was unable to explore so far. When not writing, she can be found indulging in other forms of creativity like painting or travelling.
Subscribe to Our
Newsletter

and stay informed

Keep yourself updated with the latest technology and trends with TechPout.
Related Posts