15 Best Photo Organizing Software For Windows 10, 8, 7 In 2021

Photography is not limited to professional photographers anymore. With the advancement of technology, clicking high-quality pictures is no longer a constraint.
Clicking pictures and capturing moments is a part of our daily lives and with time our smartphones get filled with hundreds and thousands of images. This means arranging and organizing can get difficult and tiresome. If you want to organize your photo gallery in a well-mannered way, you can opt for a Photo Organizing Software. 
With a good photo management tool, you don't have to bother to sort and manage your images manually. Apart from this, these tools also offer several editing features. 
What to Look For in a Photo Organizing Tool?
Before we move on to check the available options, let's have a quick look at some of the basic features that your photo management tool must offer. 
It should be able to move images to different folders and locations.
They should be able to search and find images easily. 
It should be able to create different folders and subfolders.
It should be able to search, tag and categorize various pictures. 
Most importantly, it should be able to process a large number of photographs without making your gadget slow.
---
What Are the Benefits of Using an Automatic Image Organizer Tool?
Automated tools can categorize and move your photographs in different folders.
It can tag and rename multiple images for better sorting and identification purposes.
It helps you in creating multiple batches for easy naming and transferring of images.
With an Image Organizing Tool, you can rate your pictures which makes editing easy.
Now, without any further delay, let's have a look at some of the best software to organize photos on Windows 10, 8, and 7 in 2021.
---
What Are the Best Free Photo Organizer Software For Windows In 2021?
Below we have shortlisted some of the most popular and the best photo management software that you can use in 2021 to keep your photos safe and organized.
1. CyberLink PhotoDirector 10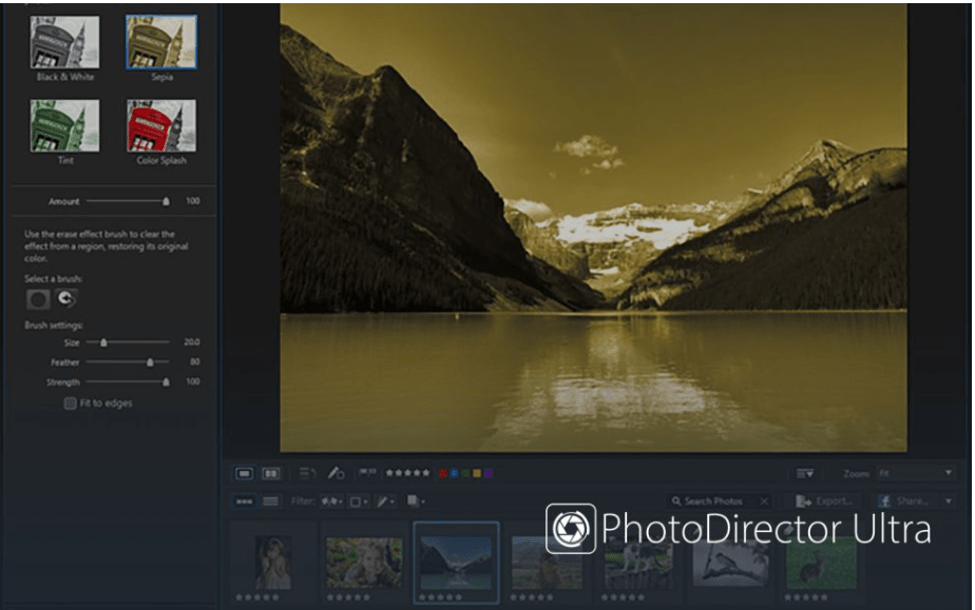 Major Highlights:
Convenient and clean UI.
Offers simple ways to organize images, you can also use it to create slideshows.
It provides easy navigation tools.
It offers multiple basic and advanced photo organizing and editing tools.
First on our list of Best Photo Organizing Software is this multi-functional tool. Its advanced features allow you to tag and sort images based on certain keywords, color labels, faces, locations, dates and many more. 
The tool not only offers image organizing features but also comes with several advanced editing tools like cosmetic retouching tools for whitening teeth and removing blemishes. Apart from this, you can also use it to make color adjustments, remove red eyes, get rid of unwanted objects in the background and also adjust the brightness level.
As an additional feature, it also allows its users to capture and edit video clips and make slideshows. You can pick pictures, make a slideshow of them, add music and also share it on Youtube directly using Cyberlink.
The best part is, with Photo Editor you get direct access to Cyberlink's free online storage. This also allows you to get in touch with a Cyberlink representative over the phone or via email.
---
2. Adobe Lightroom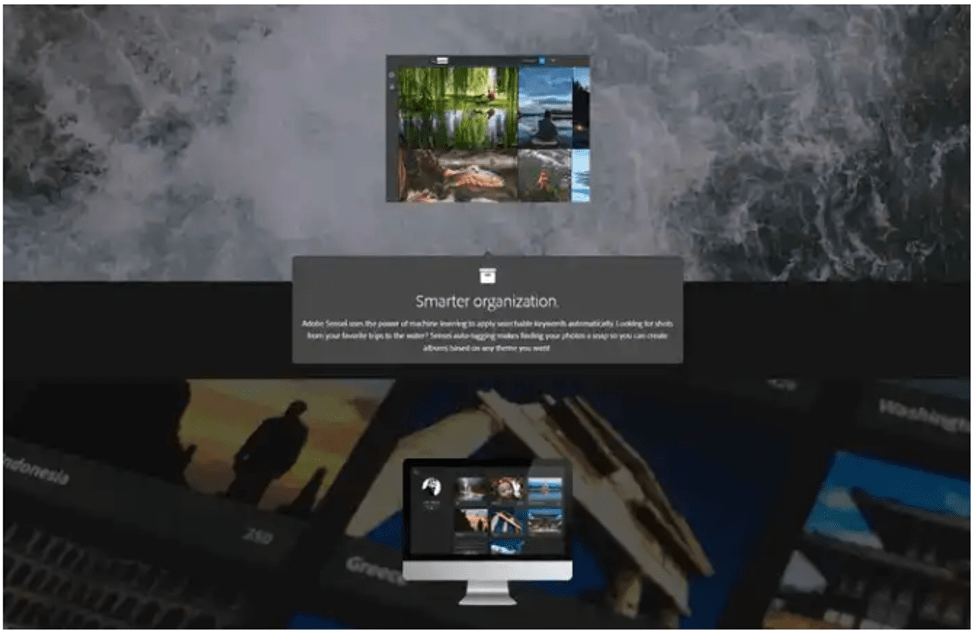 Major Highlights:
A single tool that offers unmatched image organization and photo editing features.
It supports effortless and easy sorting, import/export of images into various folders and subfolders.
It allows for easy cataloging.
Read Also: Best Photo/Image Viewers for Windows 10
Next on our list is this incredible tool with cutting edge image organizing, editing, storing and sharing capabilities. It is one of the best picks for professional and amateur photographers. 
With Adobe Lightroom you get access to magnificent organizing capabilities and phenomenal photo editing tools at a single price. Apart from tagging, organizing and moving images to various folders it also allows you to create virtual folders and catalogs for better image management.
You can sort your images by adding keywords, tags, captions, and titles to your photographs. Apart from this, you can sort them based on the star rating and colors and group them later on.
Easy exporting and bulk renaming are few other features of this incredible Photo Organizing Software.
---
3. Nikon ViewNX-i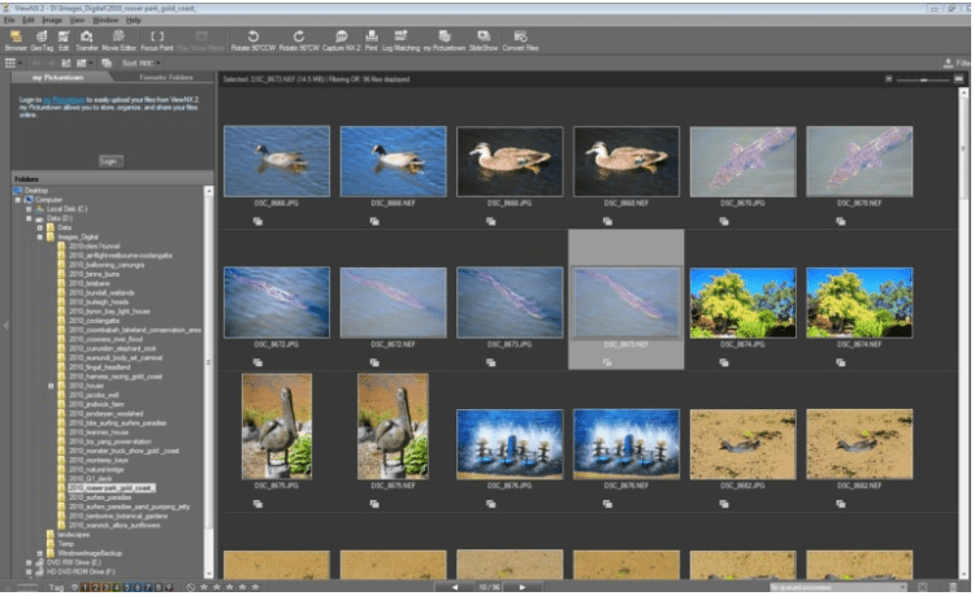 Nikon ViewNZ-i is an advanced version of the conventional ViewNX2 software and comes with top-notch working and usability. Its Photo Tray functionality is one of its highlight features which allows users to store images in temporary folders for easy sorting. This also helps in the easy editing and printing of various images.
With its ViewNX-Movie Editor, you can effortlessly edit movies and it's Capture NX-D provides detailed adjustment options for still photographs.
Moreover, it also allows you to upload your files directly on Youtube, Facebook, and Nikon Imaging Space.
---
4. Adobe Bridge
If you are looking for a Free Picture Organizer Software, then Adobe Bridge can be a good pick for you. It is completely free of cost and offers a wide variety of organizing and photo managing functions. 
With this fantastic tool, you can manage images and create a detailed hierarchy of multiple folders within seconds. It also comes with a high-quality import feature that supports the easy transfer of photographs from your smartphone or camera device.
For better sorting, it also allows you to add and rename images with keywords. Apart from all these incredible features, it can support batch processing of multiple pictures.
---
5. Digicam Photo Manager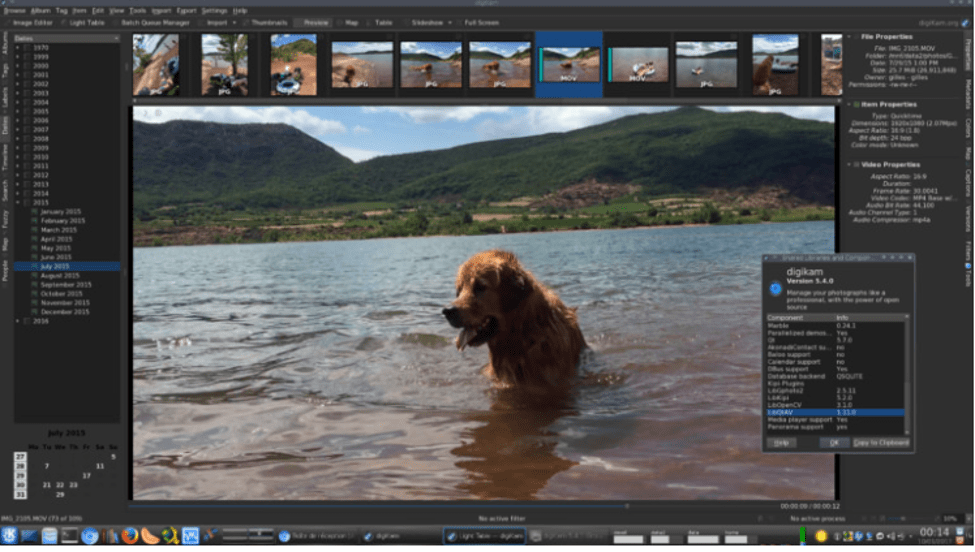 If you are looking for a high-end and best Photo Organizing Software for your Windows, Mac-OSX or Linux then digiKam Photo Manager can be a good choice to consider. 
It got its inspiration from hundreds of photographers who were looking for an all in one tool for editing, organizing, managing, tagging and sharing multiple images. It helps you to import and manage digital images. 
Its working methodology is based on a simple strategy of Import, improve and impress. Moreover, it is exceptionally easy to use and install.
---
6. FastStone Image Viewer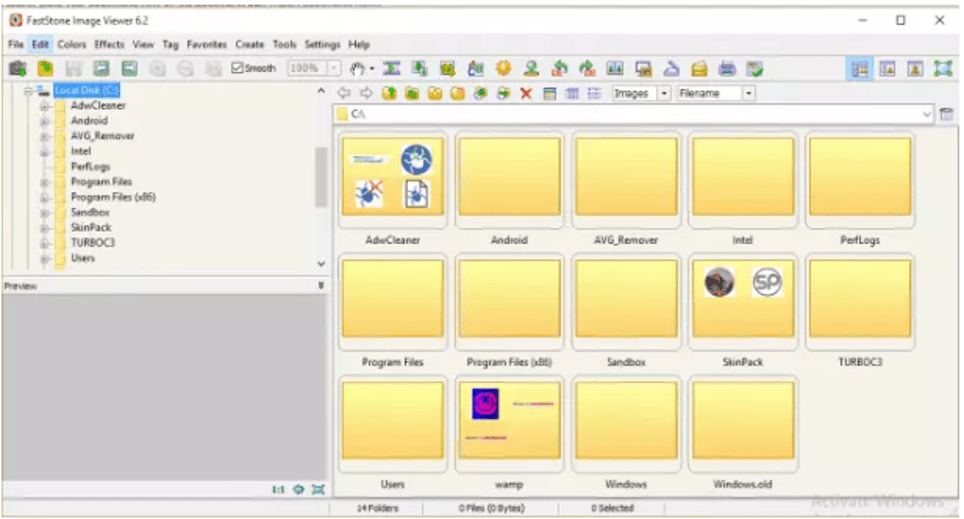 Next on our list of Free Picture Organizer Software is Faststone Image viewer. This multi-purpose tool is powered with a user-friendly interface and simple working.
It comes with a few advanced editing features which can crop, resize your photographs, do color adjustments and also remove the red-eye defect from them. Apart from this, it supports multiple image formats including JPEG, EPS, TGA, PNG, RAF, ARW, PEF and many more.
---
7. XnView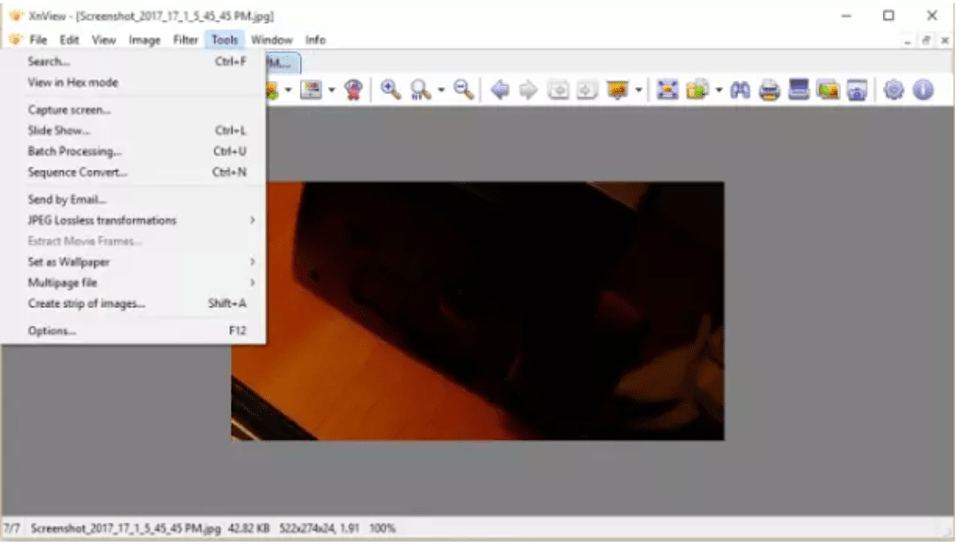 Maintain and enhance your massive photo collection with this incredible Image Organizing Tool. XnView is developed for mostly non-commercial use and comes with highly advanced yet simple to use features. 
Its handy interface allows easy managing of images, batch processing, identification of duplicate images and at the same time provides metadata support. 
Apart from simple organizing features it also allows its users to edit, crop, resize, rotate and adjust the color brightness of multiple photographs.
---
8. PicaJet Digital Photo Management
Looking for a tool that will support easy transferring of pictures from your camera, then PicaJet is the tool you need. With this Photo Management Tool, you can sort and view your images based on various categories including name, rating, date, timeline, keywords, etc. 
Apart from this it also supports color adjustment, image sharpening, cropping, and red-eye correction.
Download this free software today and organize your photo gallery in a hassle-free manner.
---
9. FreshView Multimedia Organizer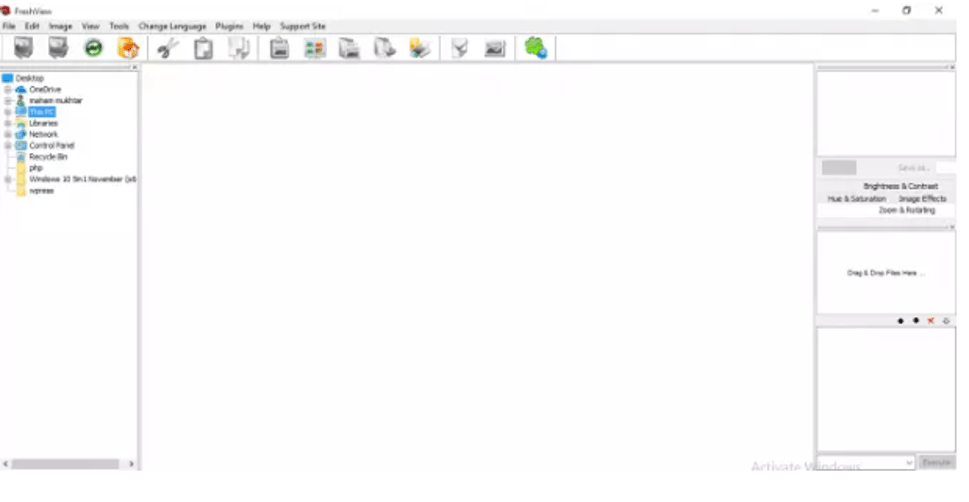 Enjoy the ability to manage and organize images, video and audio files at your fingertips with this stunning Image Organizing Tool. It is completely free of cost and does not contain any annoying ads and spyware. 
Read More: Best Duplicate Photo Finder Tools to Delete Duplicate Photos
FreshView supports more than 86 different types of image formats and can display images in various views including thumbnails.
---
10. Pictomio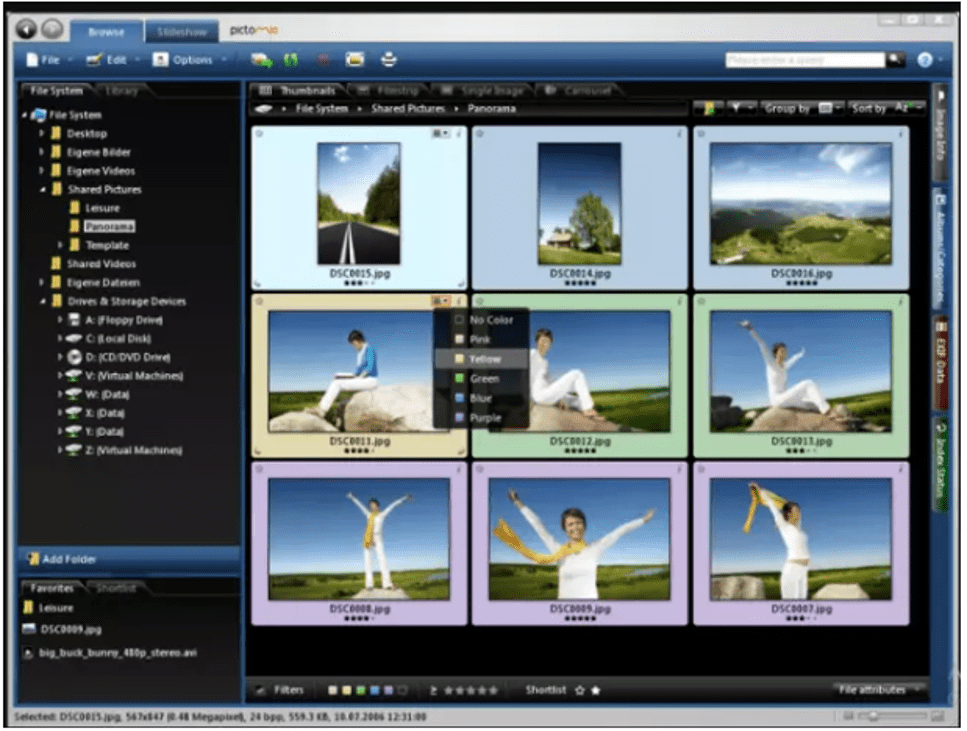 Next on our list of Free Picture Organizer Software is Pictomio. It allows you to manage your vast photo gallery in a much easier and approachable way. 
In addition, you can use it to categorize and group pictures in various orders. Apart from this, you can also group 2D and 3D effect pictures in a slide with multiple effects. 
Enhance and organize your images in a better way with Pictomio.
---
11. StudioLine Photo Basic 3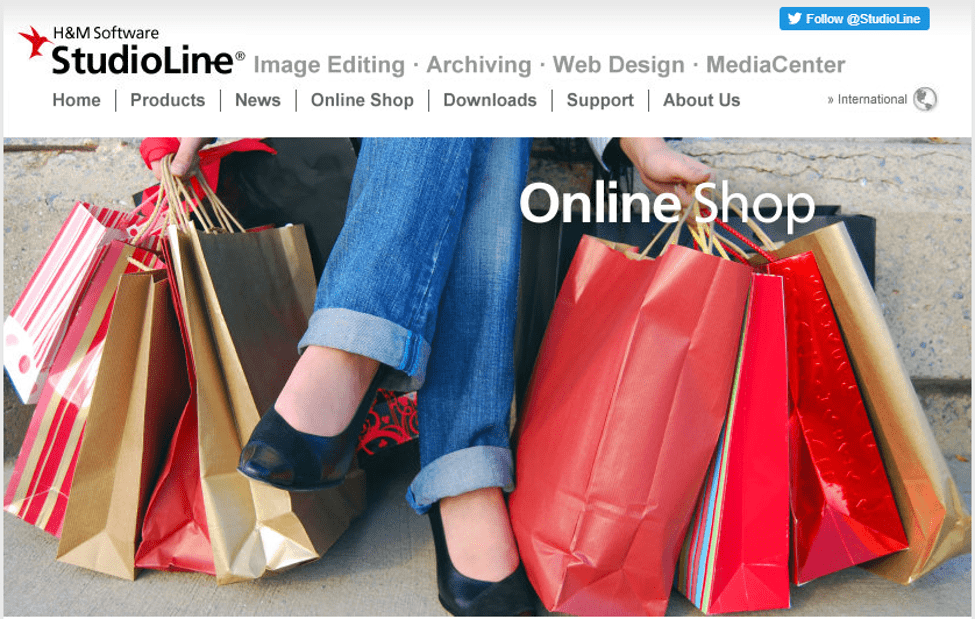 Are you looking for an all-in-one tool that can effortlessly manage and organize your hundreds and thousands of images, then Studioline Photo Basic 3 can be your lifesaver. 
You can use it to create slideshows of your 2D and 3d images and upload them on various online platforms. It also allows you to tag multiple images. Crop, rotate, edit, resize and do color adjustments with this power-packed tool.
---
12. Magix Photo Manager Deluxe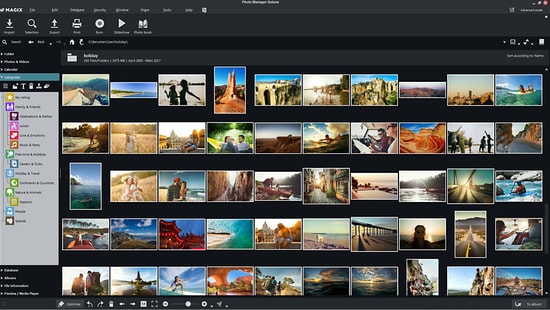 The next best free image management software on our list is called MAGIX Photo Manager. It comes with an array of excellent photo management tools that help you keep your large photo and video collections secure and well organized.
Read Also: Best Free Image Converter Software
An excellent feature of this efficient photo organizer which several users can find valuable is the powerful Selection Wizard. The intelligent feature allows users to keep the best shots and remove the duplicate and similar-looking photos.
---
13. On1 Photo Raw 2021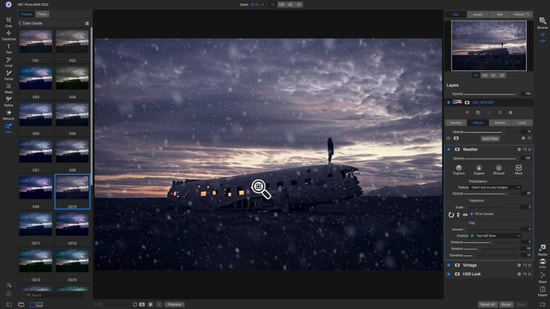 On1 Photo Raw 2021 is another best photo organizing software available for Windows 10, 8 and 7. A fully-featured, professional-grade image organizer program that focuses on giving you complete control over photo organization, editing, and storage.
All in all, On1 Photo Raw is a solid option for both newbie and professional photographers seeking to get an efficient library of beautiful photos & videos.
---
14. Zoner Photo Studio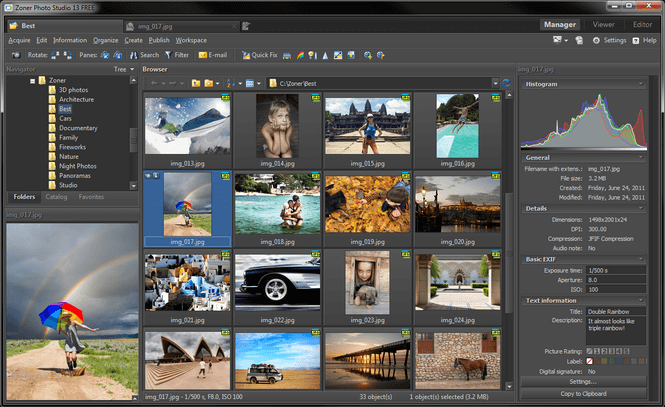 Want to make every photo more genuine? Then, you need to try Zoner Photo Studio. It is a way to lead your every photo in a better approach and make them sounder enough. Among windows users, this software is the most popular best photo organizing software as compares to others. Those, who are looking for an alternative to Photoshop and Lightroom, can pick the Zoner Photo Studio. 
With this software, you get everything including full layer support, RAW processing, cataloging, video editing, and many more. Plus, with ZPX (Zoner Photo Studio) you can change the entire touch of the photo only in a single go. However, Zoner is the best application but only for those who work on their personal stills. It doesn't fit the bill of the company. One of the best things about Zoner is; every year it launches new robust features and updates its previous systems. 
---
15. Google Photos

Read More: Best Photo to Cartoon Picture Apps
Yet another best way to organize photos on the computer system is – Google Photos. It is an absolutely free service that lets you organize your photos, plus, provides unlimited cloud storage for photos. Google Photos comes with an in-built editing tool for pictures. 
So, if you rely on Google Photos then you do not need to install any third-party photo editing software. And, with Google Photos, you can easily share the pictures with others without sharing them separately. Google Photos is the safest place where all the memories reside safely. 
---
To Sum Up: Best Photo Management Software For Windows PC (2021)
Organizing pictures can be fun, but doing it manually is something that nobody enjoys. Automated tools like photo organizing software for Windows 10, 8, and 7 is what you need to manage and organize your photo gallery.
Refer to our aforementioned list and pick the best-suited photo management tool to start organizing your photographs and images in a hassle-free manner.
Prachi Dani is a technical content writer who specializes in areas of science and technology. She is highly up to date with technological transitions and transformations. Writing is not her passion but the only thing that carries satisfaction in life. If not writing, you may find her engrossed playing action games on her treasured smartphone.
Subscribe to Our
Newsletter

and stay informed

Keep yourself updated with the latest technology and trends with TechPout.
Related Posts