3 Best Cloud File Managers in 2022
The best cloud storage management tools can help an individual or business users better manage cloud data. In order to ensure data security, more and more users choose to migrate data to cloud storage services, especially enterprise users, because storing data locally will inevitably lead to data corruption or loss and is not easy to manage.
In addition, traditional data storage servers will have crashes, but with a cloud storage manager, users can not only manage each part of cloud data in different ways as needed, but also easily integrate all data in one place, and set up the simple transfer, sync or backup tasks to migrate data from one cloud platform to another.
Connection is key to cloud storage management, so any solution you use must meet the connectivity needs of your cloud services. Although some cloud storage services provide some cloud-to-cloud data migration services, such as Google Takeout, a good cloud file manager can help you manage more cloud accounts and achieve cloud file migration faster.
In order to better manage and migrate your cloud data, we will list the best cloud storage management services that are easy to use and professional on the market below, you can choose according to your needs.
3 Best Cloud File Managers
1. MultCloud – Easily Transfer and Manage Your Multiple Cloud Files

MultCloud, as a multiple cloud storage manager, aims to bind all your cloud storage accounts on one platform, making it easier for you to access the data in each account. Since it's a web-based tool, you can do all kinds of operations with cloud data just in your browser. And, it's very reasonably priced with a free plan as well.
By using Cloud Transfer, Team Transfer, Cloud Sync, and Cloud Backup to migrate data between cloud drives, MultCloud makes file transfer (such as migrating Google Drive to G Suite) a very easy and simple thing. If you have scheduled options for transfer, sync, or backup tasks, then you don't need to be online for the entire process, as MultCloud will automatically complete any data transfers for you.
For users who are keen to download torrents, URLs, and magnet links, the "Remote Upload" provided by MultCloud can help you a lot, because MultCloud can assist you in directly parsing the content in torrents, URLs and magnet links to your cloud drive without the help of third-party parsing tools.
In addition, when it comes to cloud drive account integration, MultCloud can integrate with various well-known cloud services, such as Dropbox Business, Dropbox, Google Workspace, Google Drive, Google Photos, OneDrive, OneDrive for Business, SharePoint Online, MEGA, Box for Business, Flickr, Box, pCloud, Wasabi, Amazon S3, SugarSync, CloudMe, Evernote, Cubby, WEB.DE, MyDrive, Yandex, MySQL, Egnyte, HiDrive, Putio, MediaFire, Backblaze, ADrive, ownCloud, Baidu, even WebDAV, NAS, FTP/SFTP, Shared with me and Shared Drive.
Pros
Integrate 30+ cloud drives
Relatively cheap
Easy to use
Scheduled transfer, sync or backup
Directly parse torrents and URLs to cloud
Cons
No desktop or mobile app (mobile app expected by the end of the year)
Also Read: Cloud Gaming: Stadia, Boosteroid or GeForce NOW
---
2. CloudHQ – Easily Integrate All Your Applications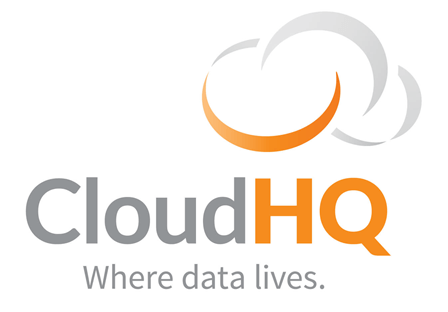 The primary function of cloudHQ is to sync and backup data across platforms, and it works best with any Google application such as Google Drive and Gmail. When using cloudHQ for file sync, you can set the sync mode to one-way or two-way sync. One-way sync is used to migrate or backup data from one cloud service to another, while two-way sync means the files will be the same in both services.
It's a pity that cloudHQ only offers continuous sync, as cloudHQ lacks the option to schedule sync. This is useful for users who need a continuous sync, but for others, it might be inconvenient without a custom sync.
Basically, cloudHQ can provide better support when it comes to cloud storage service transfer and sync. However, cloudHQ is only outstanding in cloud file migration and has shortcomings in other more diversified cloud file management services. In addition, cloudHQ does not provide free traffic, and only allows users a 15-day free trial. At this point, you may be able to seek help from MultCloud above.
Pros
Fully integrated
Easy to use
Cons
Expensive
No desktop or mobile app
Also Read: Best Cloud Gaming Services
---
3. CloudFuze – One-stop Service for Personal and Business Migration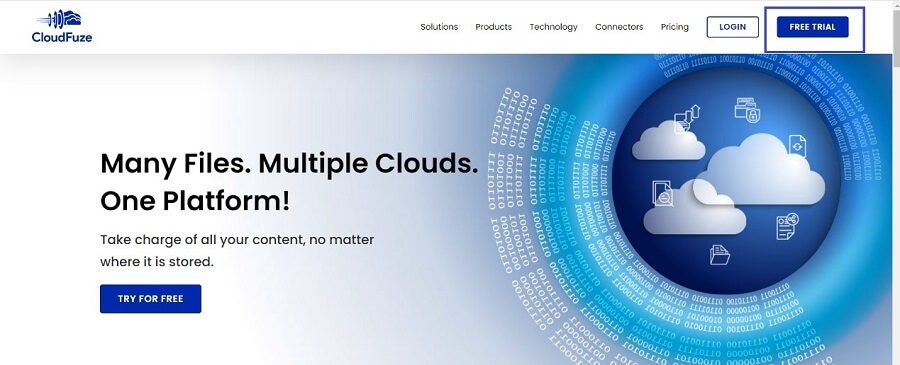 CloudFuze was founded in 2012 to provide an easy way to transfer and migrate cloud drives for personal or business users. In CloudFuze, you can sort your files and divide them by file type. Alternatively, you can custom-filter your files. You can also share files on CloudFuze, so team members can better collaborate on projects.
When transferring data with CloudFuze, users can simply drag and drop files or folders to the corresponding cloud storage service. In addition, enterprise users can use CloudFuze to better complete cloud file and user data migration. But for individual users, the data transfer data provided by CloudFuze may be very limited. This can be problematic if you need to migrate large amounts of data.
Pros
Easy to use
Reasonable price
Cons
No free tier
Only provide data migration service
Also Read: Best Google Cloud Print Alternatives to Use
The above are the more professional and easy-to-use cloud file managers on the market, I hope they can help you.
Remy is a technical writer at TechPout. Being an IT enthusiast, he inclines to write about contemporary technology and growing security for machines. One steadfast follower of Baseball, Remy is an active social worker and a gastronome.
Subscribe to Our
Newsletter

and stay informed

Keep yourself updated with the latest technology and trends with TechPout.
Related Posts