Planning is crucial for success but it is a tough task to ace. It involves scheduling and prioritizing various activities that help you stay on top of all the upcoming tasks and events. Gone are the times when people used to maintain manual diaries and calendars, digital solutions like calendar apps for Windows are the need of this technology-driven era. 
These tools help you organize and plan your time in an optimal manner and ensure that you never miss out on any important task Scheduling and meeting. If you are finding it hard to multitask and are falling off-track then our blog here will discuss some of the best desktop calendar apps for windows 10 that can help you enhance your productivity. 
Why Do We Need Calendar Apps? 
Synchronization of various tasks and meeting are the prerequisite of successful multitasking but it involves a lot of hard work. The calendar app helps you gain the required clarity on your upcoming deadlines and also keeps you notified of all important meetings. 
Here are a few characteristics that one should look for while searching for the best calendar app for windows:
User-friendly and easy to use.
Suitable for cross-platform working.
They are designed with a particular focus area and intention.
It can be customized according to individual requirements.
Such applications are packed with various features and useful functionalities.
List of 16 Best Calendar Apps For Windows 2023:
Here is a list of some of the most powerful and feature-rich calendar apps for windows that can serve your requirements.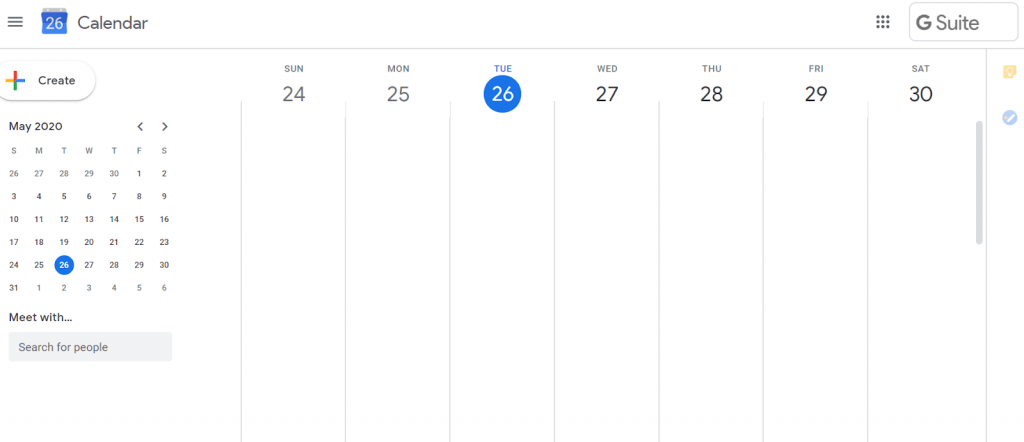 Major Highlights: 
Free application.
Compatible with iOS, Windows, and Android platforms.
Google Calendar undeniably deserves the first spot on our list of top calendar applications. It is a freeware app but is loaded with at-par functionality with any paid tool. It comes with a simple and convenient working mechanism with which you can effortlessly prepare your calendar. Apart from this you also get access to several other features including: 
It can send automated reminders to you and ensures that you meet all your prescribed deadlines.
You can also share your calendar with other team members and send invites to them for a particular event.
It keeps you informed about all upcoming events and important tasks in a hassle-free manner. 
You can use a single Google account to make multiple calendars and then collaborate them. 
Read More: Best Email Clients For Windows 10 PC
---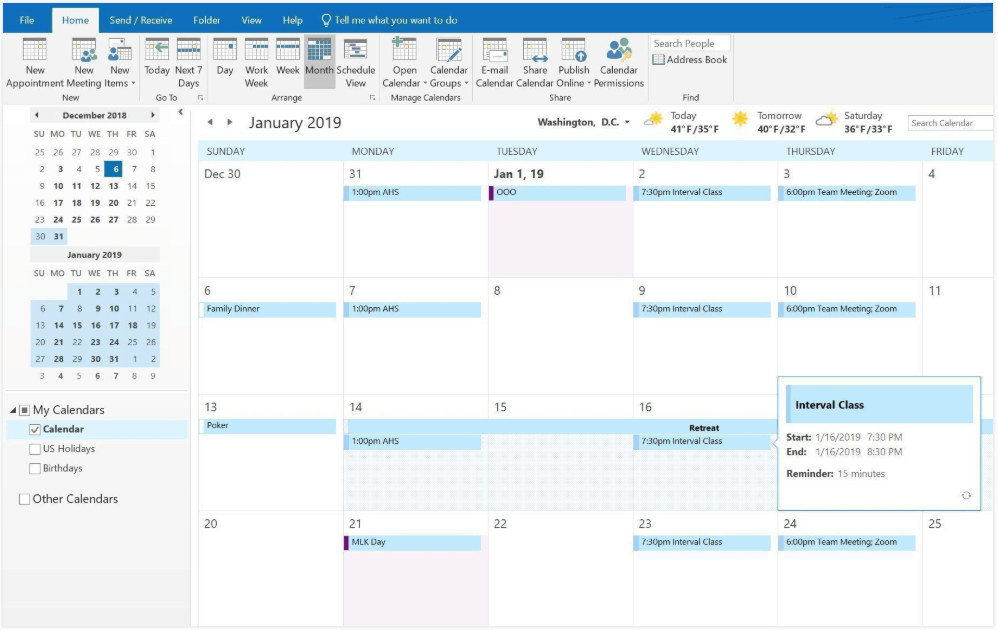 Major Highlights:
Best app for managing the business calendar.
It is fully compatible with Windows, Android, macOS, iOS, and Web platforms.
Its desktop app is packed with several features and comes at an affordable monthly subscription of $5.99. You can get iOS and Android versions for free.
If you are looking for a dedicated application that can help you meet your commitments then there is no better app than Microsoft Outlook Calendar. Enjoy a single-screen view of all your emails, contacts, and upcoming tasks, and maintain proper notes. 
Its ability to provide a side-by-side overlay view of your multiple calendars is one of its real strengths. Besides, you also get a plethora of additional features like: 
It can easily sync with different time zones. 
It also allows you to share your calendar with your fellow teammates.
It also allows you to turn a calendar entry into an appointment by simply dragging and dropping the email onto the navigation menu.
Its free version is called Outlook.com and is powered within essential features.
---
Major Highlights:
Free yet powerful app.
All-rounder calendar app.
Loaded with plenty of tools and useful features.
Suitable for both smartphone and desktop devices Any.do, comes with a clean and convenient interface and is easy working. It can easily sync with any pre-installed calendar application on your device. 
The color code mechanism that it follows is highly popular among people who struggle to organize things in a well-maintained order. 
Use it to create a centralized directory of all your important meetings, events, schedule, goals, and appointments.
Besides the free version, a paid plan is also available at $5.99 per month.
---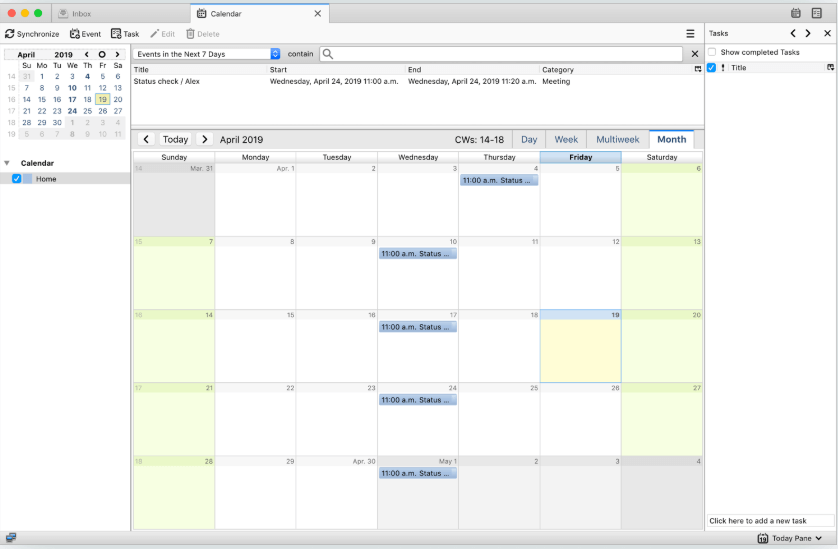 Major Highlights:
Best Email calendar apps for Windows
A cross-platform application that is fully compatible with Windows, macOS, and Linux.
Freeware app.
Scheduling, managing, and communicating is easy with this incredible app. It provides a summary view of all your activities for the day and notifies you of what needs to get done at what time.
Multiple calendar views including Monthly, daily, weekly, and multi-week.
Special built-in categories to keep track of important calls, birthdays, and much more.
---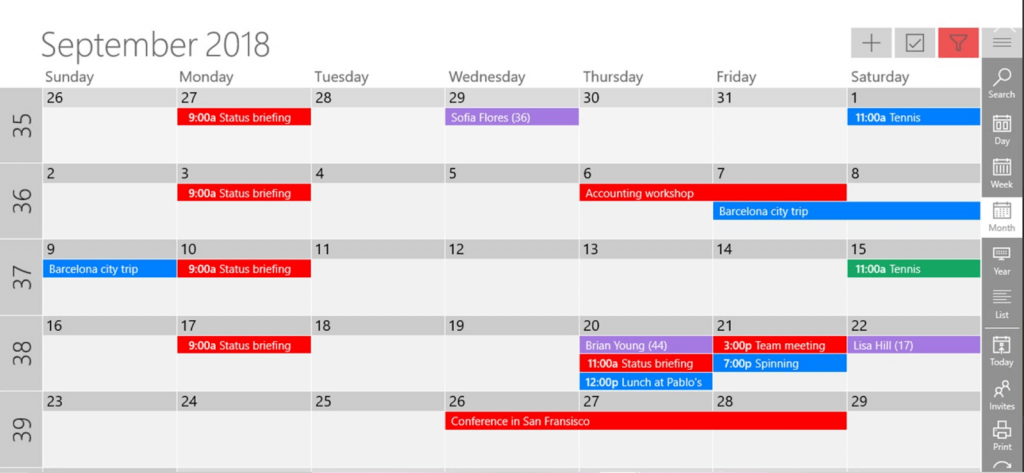 Major Highlights: 
Its compact calendar option lets you bring all your calendars under one umbrella.
Freeware desktop calendar app for windows 10.
Loaded with multiple filters and search options for easy navigation.
Effortlessly manage your emails, appointments, meetings, and events with this customizable tool. It allows you to add, delete, and update your meetings and also provides multiple calendar views including Year, Days, Months, and Weeks.
Additional Offerings:
It ensures the complete security of all the data stored on the calendar.
It can function in offline mode. 
Themes, print options, customizable color options, and week numbers are some of its other features.
Its paid version is available at $4.99.
Read More: Best Password Managers Software For Windows 10
---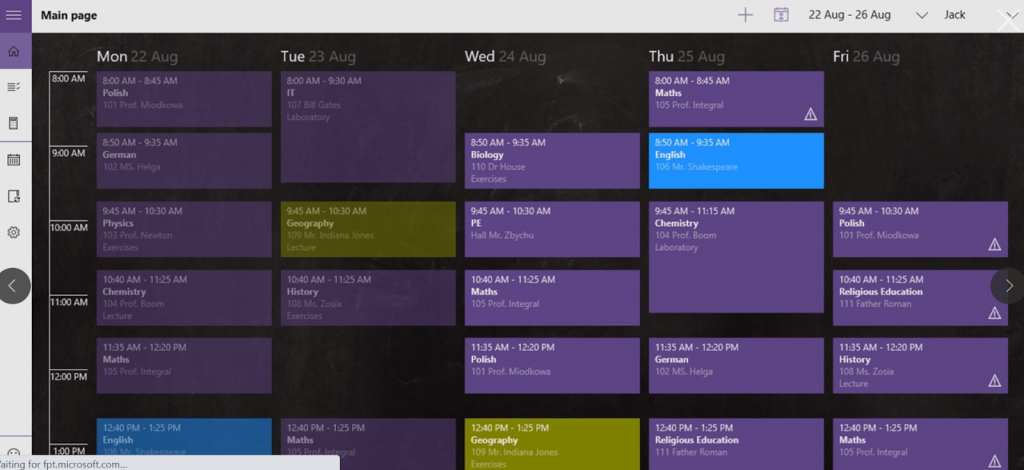 Major Highlights:
The best tool for planning educational calendars for students, teachers, and parents.
Free and Premium versions are available.
A well-planned timetable is crucial for better grades and that's exactly what GoodPlan will help you do. With this incredible calendar app for windows 10, teachers can prepare their class schedules and students can plan their learning timetables and study routine. 
Keep you notified of all upcoming exams and lectures.
It helps you track your progress on various assignments and grades.
---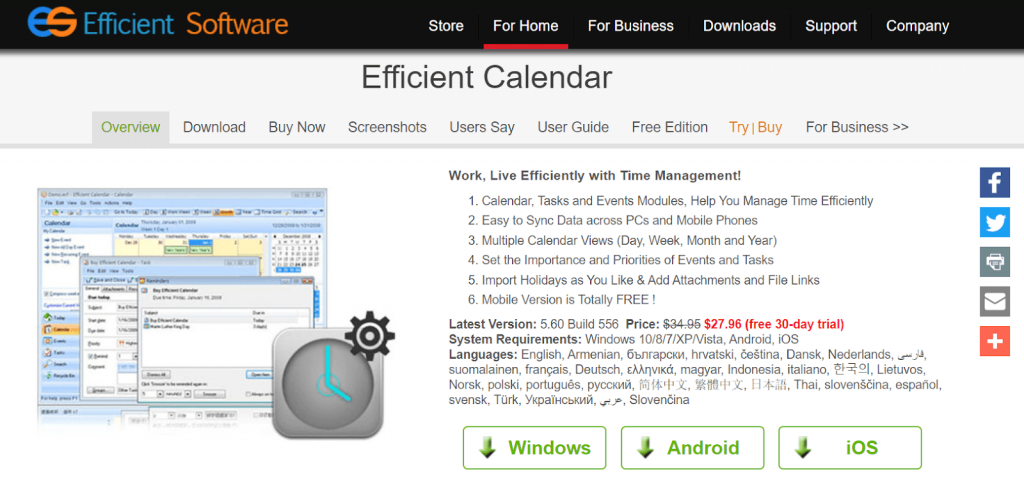 Major Highlights:
Track your events and appointments effectively.
Freeware application that can be upgraded to a paid version at $27.96.
Can easily sync between your smartphone and Windows computer.
Responsive interface, with easy-to-locate features and functionalities.
Additional features:
With this power-packed tool, you can easily add, manage, and delete your tasks and meetings.
It lets you set priorities for various tasks.
You can also remove your completed tasks and past meetings.
---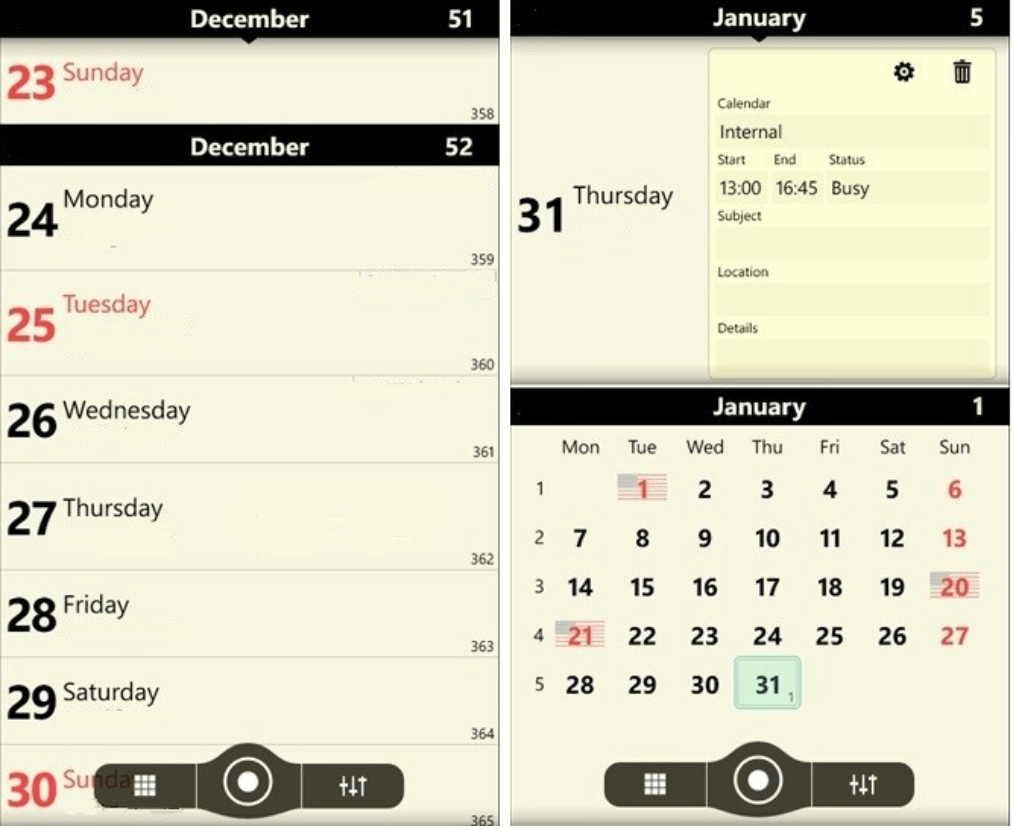 Major Highlights: 
One of the major highlights of this best calendar app for windows is that it belongs to the Microsoft family. 
It is loaded with a rich base of advanced features that can effortlessly manage your meetings and schedules.
Additional features:
It is a customizable application that allows you to change the default font size of the app.
Apart from this it also supports dark mode, and non-Gregorian calendars, and provides support for gestures, and a touchscreen.
You can use it to organize various events by drag and drop method.
---
Major Highlights: 
Share and collaborate your calendar with other calendars to import, exchange, and edit various entries.
It is a cross-platform application that comes with several customizable skins.
Compatible with Linux, OS X, and Windows platforms.
Additional features: 
Create your unique layout design with its customizable features.
Use it to create a To-Do List, Events-list, and much more. 
Set alarms so that you are always on track and do not miss any deadlines.
Read More: 11 Best Photo Organizing Software For Windows 10/8/7
---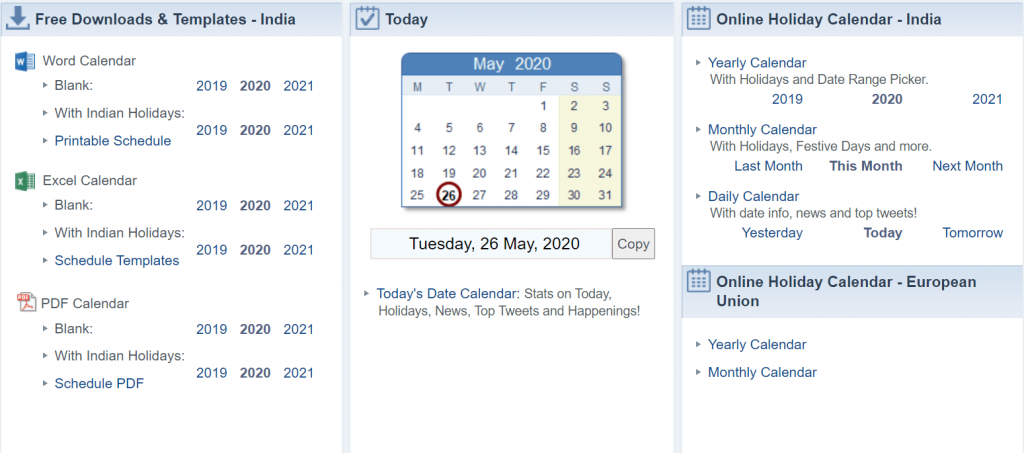 Major Highlights:
The best part about this incredible desktop calendar app for Windows 10 is that it supports printable calendars. 
Use it to store up to 20 different appointments daily.
You can customize its size according to your requirements and also copy details of selected dates on the clipboard.
Additional Features: 
It uses either Word or Excel to create calendar entries.
It comes with around 70 different layouts for printable calendars.
The app is available in both paid and free versions and works only on Windows platforms.
---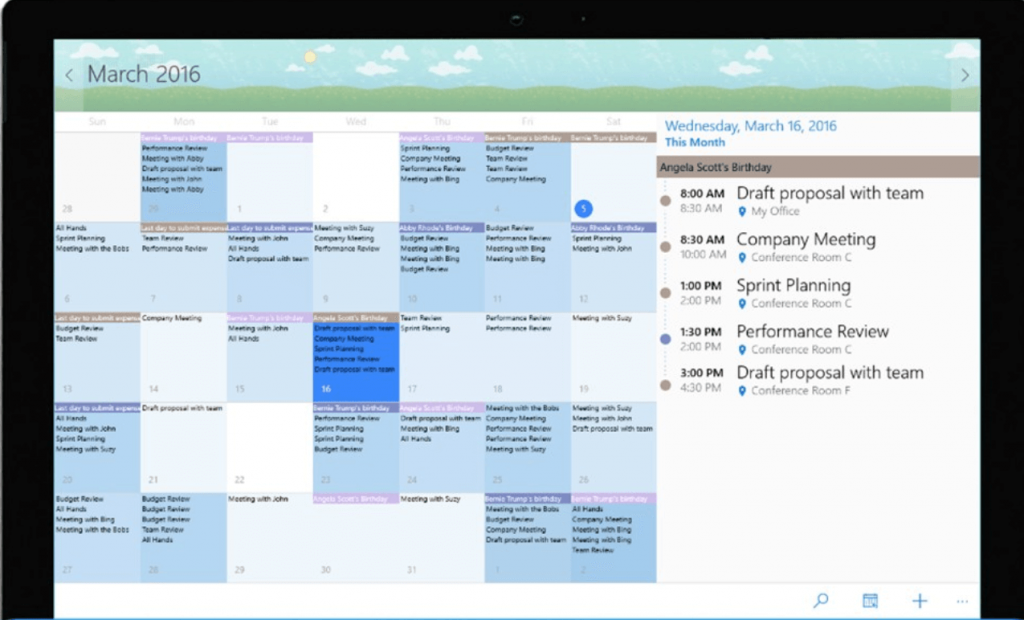 If your search for the best calendar app for Windows is still not over, then try Hope Calendar. It is a feature-rich and straightforward application that can seamlessly sync with your current device settings. 
Use it to view your future appointments, hide appointments to prioritize your tasks.
Its heat map gives you the ability to check the busier days of your calendar.
It promises data safety and ensures that the user's data is not shared on the server.
It is available in both free and paid versions. 
---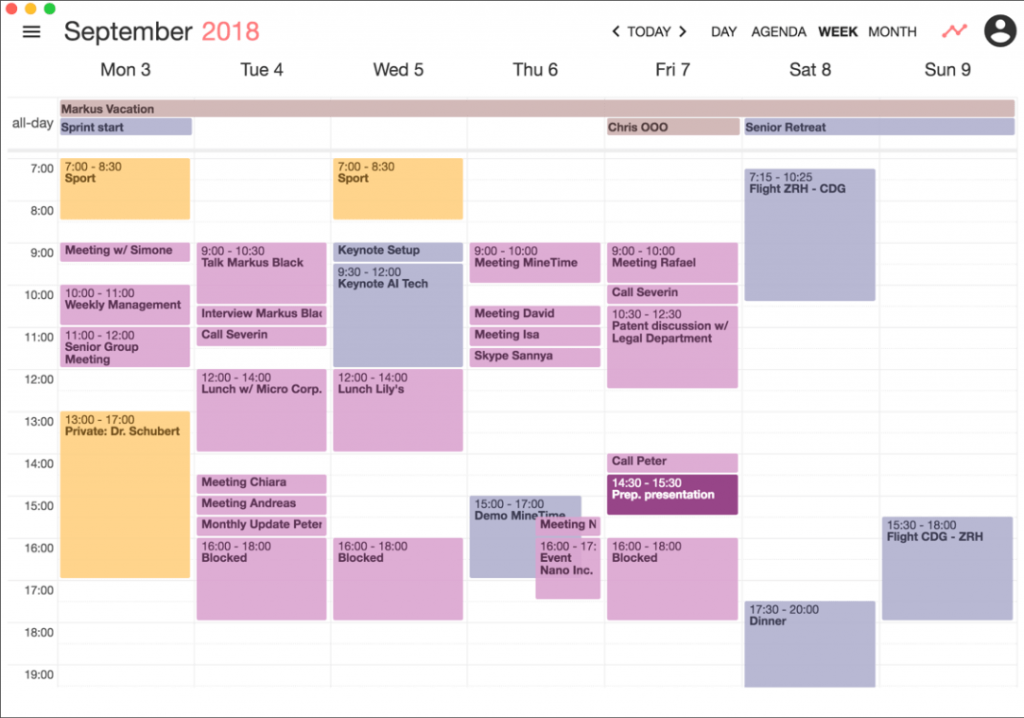 Next on our list of calendar apps for Windows is this easy to set-up application. Simply connect your device to the server and download the tool. 
Use it to review your past meeting stats.
It comes with a responsive interface that lets you stay on your toes and ensures that you are always on time.
It can seamlessly integrate with other calendars on your Windows device.
It is a cross-platform application that comes free of cost.
---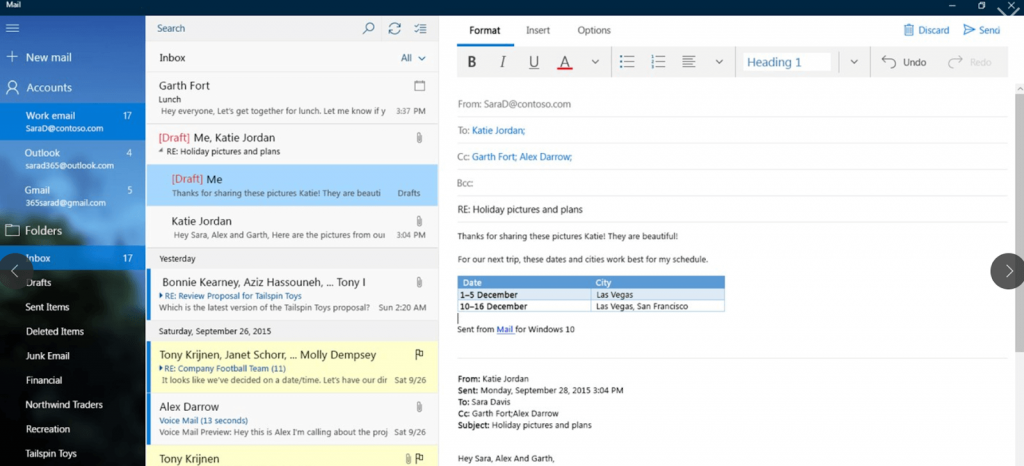 Coming from the Microsoft family Mail and Calendar makes a perfect pick for Windows PC users. 
It is an independent and lightweight application which means no need to install it as a separate Office bundle.
It is suitable for both office and home use and lets you stay on track, schedule meetings, catch up with friends and family, and support effective communication.
It is free to download and is fully compatible with various accounts like Office 365, Gmail, etc.
---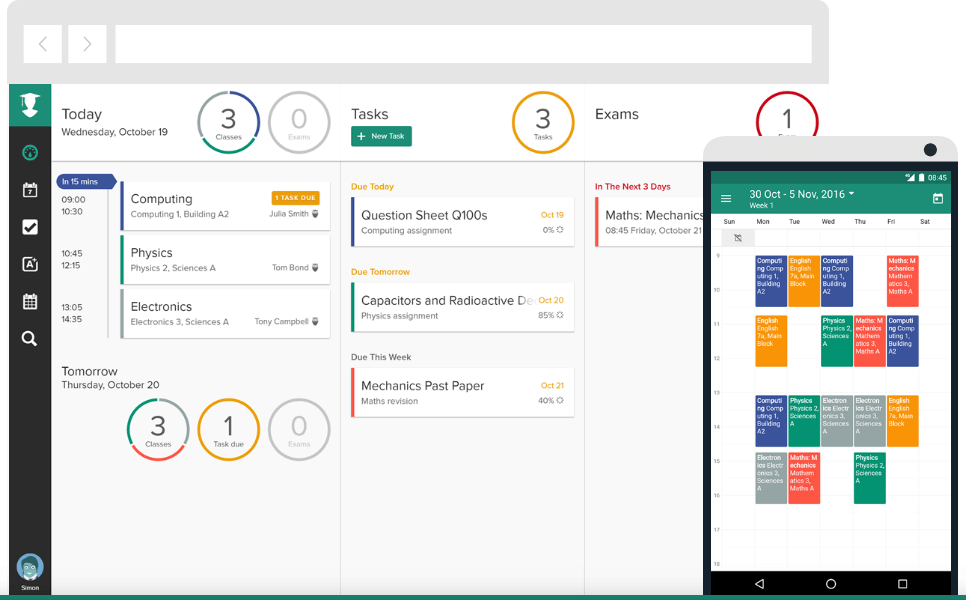 Best suited for students and teachers, My Study Life can help you complete your assignments on time, stay prepared for exams, organize lectures, and schedule a well-designed study timetable.
Effortlessly manage your study life with this cross-platform app and say goodbye to paper planners and timetables. 
It is available for iOS, Windows, Web, and Android devices.
---
Do you find it difficult to remember important dates like marriage anniversaries, birthdays, etc then the Event calendar is a perfect pick for you. 
Use it to stay well informed and get alert notifications about upcoming events. If it is free to use and ensures the complete safety of your information.
---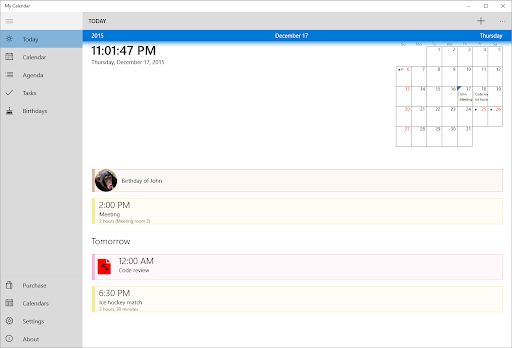 The last name on this list of the best calendar apps for Windows is My Calendar. With the help of this smart but easy-to-use solution, you can track upcoming dates and events with ease.
The tool contains tons of customization options that you can use and get the desired look out of the calendar. Additionally, the tool is completely free to download and use hence, you don't have to worry about burning a hole in your pocket. However, the paid version of this calendar app for Windows contains no ads and offers various other features to you.
---
Stay On Time With Calendar Apps For Windows
We often fail to meet deadlines and fall off-track because of our busy lifestyles. Thankfully several calendar apps can help you stay organized. 
Some prefer to use the products of Microsoft and Google, while others prefer to use a dedicated calendar app for their windows device. Refer to our blog and pick the best-suited tool for yourself. 
Prachi Dani is a technical content writer who specializes in areas of science and technology. She is highly up to date with technological transitions and transformations. Writing is not her passion but the only thing that carries satisfaction in life. If not writing, you may find her engrossed playing action games on her treasured smartphone.
Subscribe to Our
Newsletter

and stay informed

Keep yourself updated with the latest technology and trends with TechPout.
Related Posts