12 Best Free Task Scheduler Software For Windows in 2020

Plan your busy schedule efficiently with Task Scheduler software. Juggling between various tasks and deadlines can be a bit difficult especially when you are managing them manually. 
You need a dedicated application to manage your daily tasks and workload effectively and optimally. This also assists you in dealing with multiple projects at a time and will also improve your ability to handle complex tasks and projects. 
Here in this blog, we will discuss some of the best task schedulers for Windows that you can use to manage work at the individual and team levels. But before we move on to see the list of apps, let's quickly see why we need these applications?
Why Do You Need a Task Scheduler Software?
Multitasking is the need of the hour and that's exactly what a Windows task scheduler helps us to do. They offer several useful features including: 
Keeps you notified about all deadlines and submission dates.
It helps you organize multiple tasks seamlessly and effectively.
Such an application makes use of various TO-DO lists, tags, and due dates to categorize your work based on their priority.
It offers a great mix of powerful working and simple user interface.
Task Scheduler Software can easily sync with various applications. 
What Are the Best Task Scheduler Software For Windows PC?
The market is filled with numerous choices, but to help you choose the best tool, here we have prepared a list of some of the core task scheduling apps for Windows 10. Let's have a look at them one by one.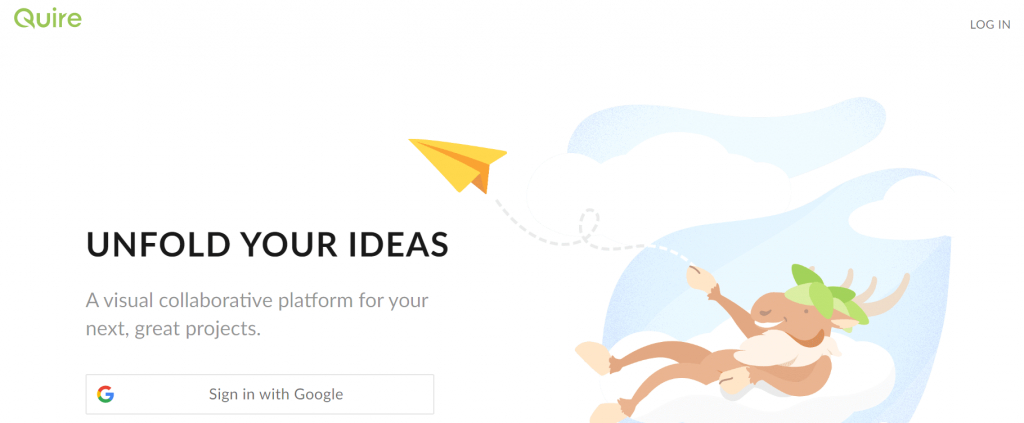 Our first pick on the list of best task scheduler software for Windows is this impressive and power-packed tool. Plan, organize, and seamlessly execute your tricky projects with Quire. It is one of the best and free task scheduler software for Windows and allows you to collaborate your ongoing work with other team members. Apart from this, it can also be used to check the real-time progress of on-going projects.
It is a cloud-based new generation task scheduler software that comes loaded with several collaboration features. 
Cross-device platform
Due dates
Multiple assignees
Project templates
Integrations, and project start dates are a few of its prominent features.
Read More: Best Data Monitoring Apps For Android in 2020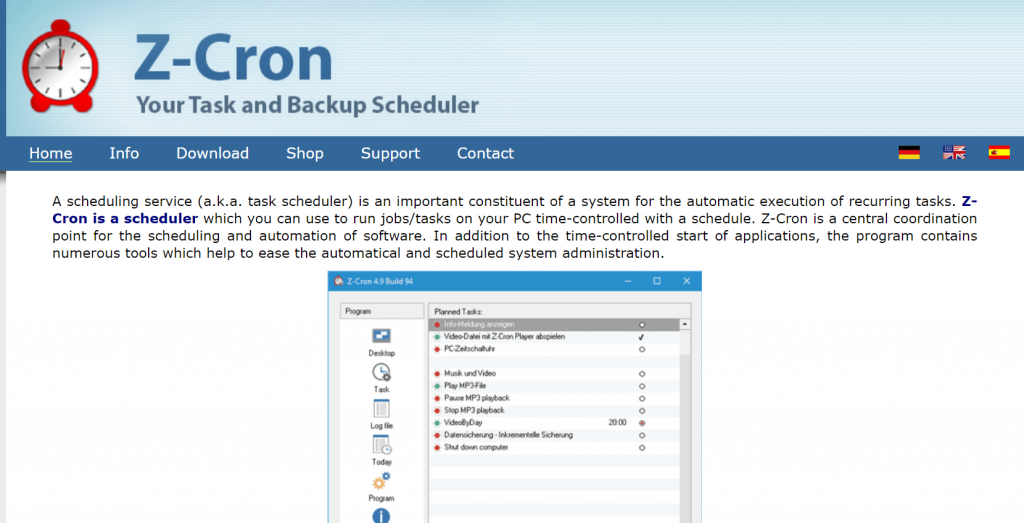 Next on our list of free Windows scheduler apps is Z-cron. The software is fully compatible with various Windows versions and lets you schedule various tasks in a hassle-free manner. In addition to this, it also sends you reminder alerts of all the approaching deadlines. 
With this versatile tool, you can schedule regular PC activities including:
System monitoring
Setting up a daily alarm
System scanning
The launch of various apps at every startup, and much more.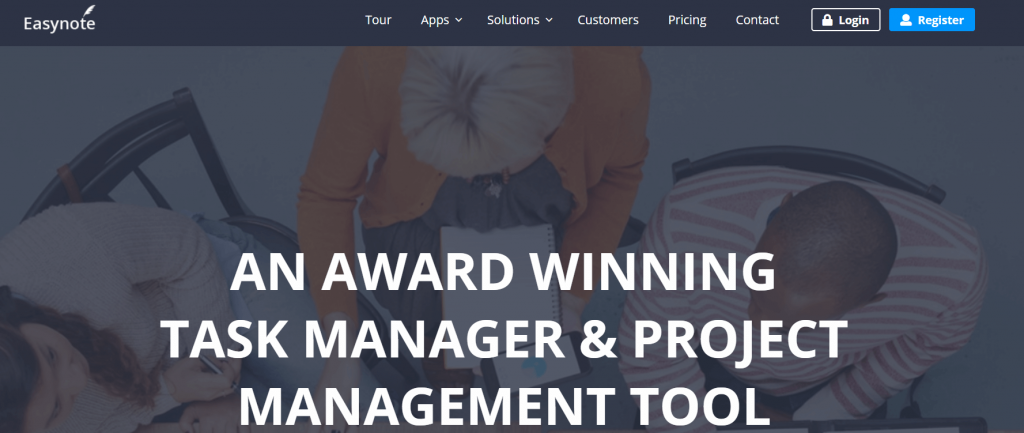 Powered with a streamlined and easy to use interface, Easynote is another task management tool that you can pick. It is a great tool for individual and business users and lets you create, assign, and track your day to day activities. 
Easynote is the first choice of popular brands including Siemens, Unicef, Samsung, and many more. It is one of the best task Scheduler for Windows 7/8/10 and has a plethora of features to offer. You can use it to:
Set deadlines
Collaborate to-do lists with other team members
Set reminders
Provide employee feedback, and much more. 
The app is available for free, but if you wish to enjoy additional benefits you can opt for its premium plans.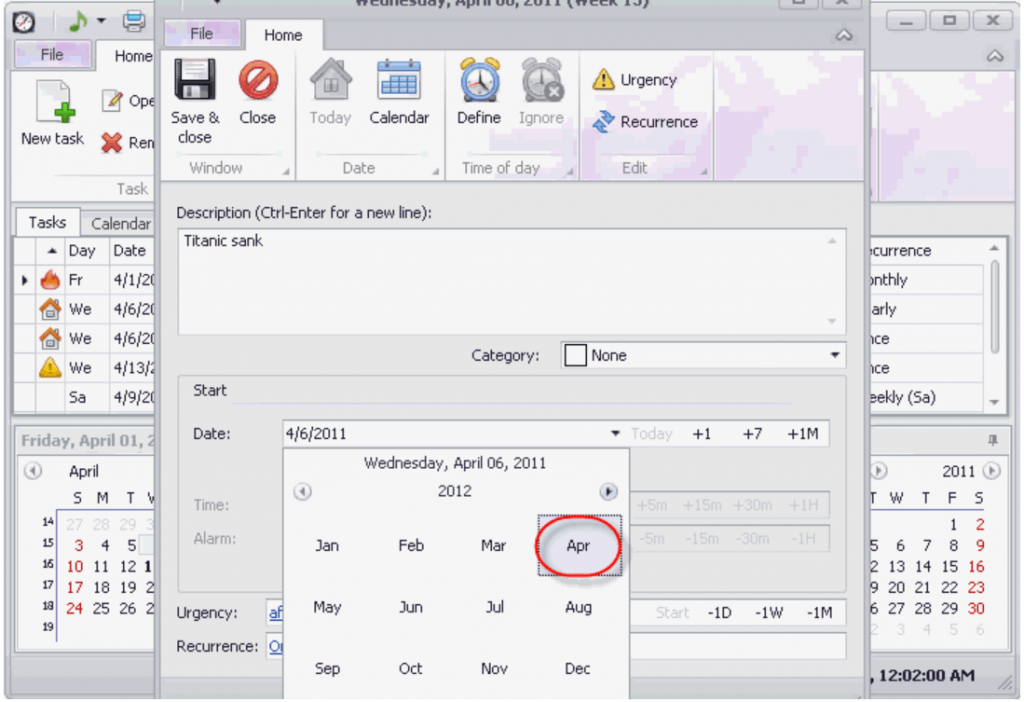 Busy in our daily routine we often forget to check the health of our computer systems and laptops and that's exactly what Desktop Reminder is popular for. This incredible tool helps you schedule various PC-tune up and backup tasks. 
Apart from this it also has several other features to offer including:
Region-specific automated time formatting
Customized alerts
To-do list, calendar
It helps you create an organized list of various activities depending on their priority level, deadline, and description. 
Read More: Best Hard Drive Health Check Software For Windows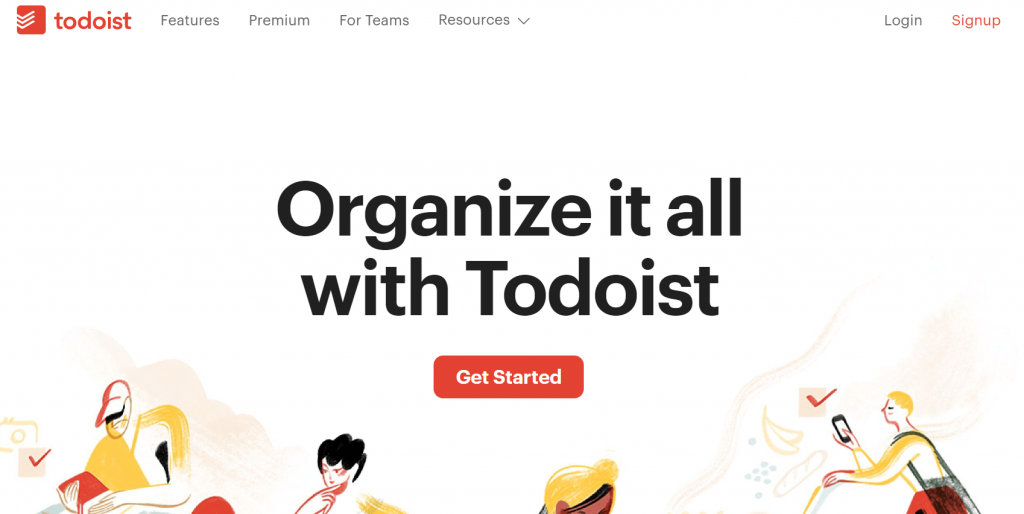 Irrespective of its classic design, simple working and user-friendly interface, Todoist can help you manage your daily task in a hassle-free manner. 
It is one of the best free task scheduler Software for home users and can effortlessly meet the requirements of small businesses.
With this versatile tool, users get access to multiple features like:
Subtasks
Recurring due dates.
Priorities. 
Another highlight feature of Todoist is that it is also available in iOS and Android apps. 
Email notifications, task tables, automatic backups, reminders, and easy collaboration of multiple tasks over email are few of its premium features. 
6. Centrallo

Centrallo is the best choice for people who struggle with multiple tasks and deadlines both on personal and professional fronts. It is a simple and easy to use application which assists you in organizing various activities as in when they knock your doors. 
Use it to create to-do lists, notes, and other checklists.
Apart from this it also allows you to add due dates, voice notes, and video links to your task list.
Centrallo ensures that you are always on track and never fall behind the prescribed deadline. 
You can also share your task schedule with your co-workers. 
The software is available in both a free and paid version.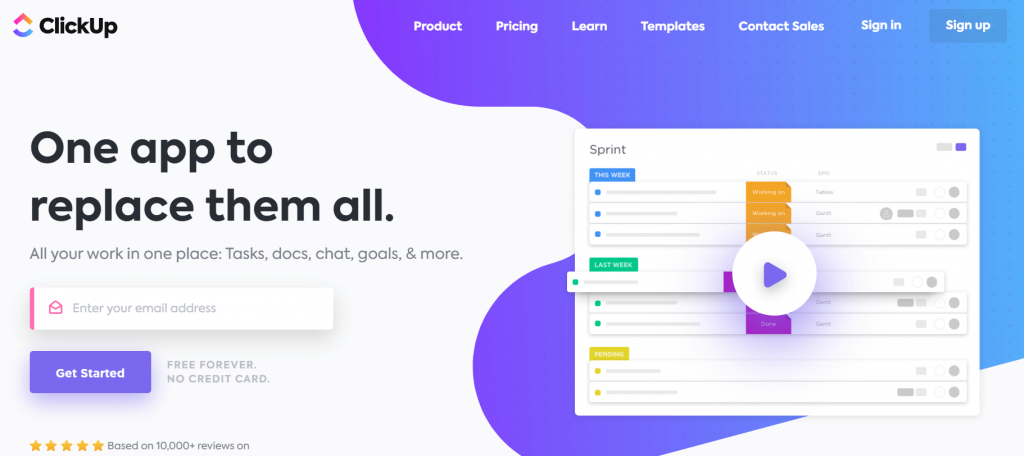 Clickup is undoubtedly the best and free task scheduler software for Windows. Its user base consists of some of the world's leading brands like Airbnb, Google, and Nike. 
If you want to manage your tasks in a super-smooth manner and wish to enhance your productivity, then ClickUP is the appropriate choice for you. 
Some of its prominent features are: 
Priorities.
Reminders
Notifications
Multiple Views
Targets and goals
Recurring tasks and templates etc.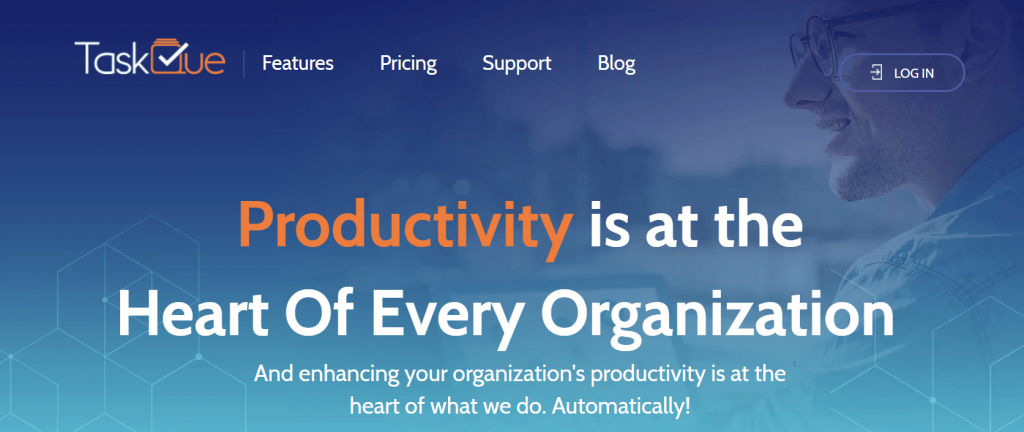 Next on our list of top scheduling apps for Windows 10 is Taskque. It is a refined version of the basic resource management tools. It is a great tool if you are working in a team as it allows you to manage the workflow of your team activities. Create calendars, automatically assign various tasks, and much more.
It is a powerful to-do application with an expanded workspace. 
Read More: Best Encryption Software For Windows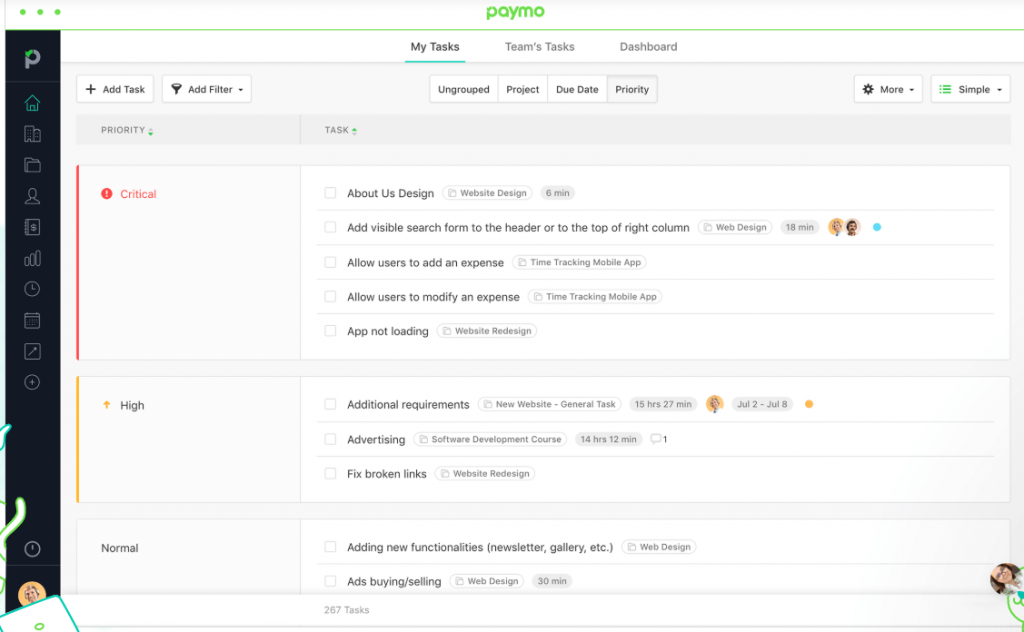 Do the right task at the right time with Paymo. With this powerful task scheduler software, you can enjoy a bird's eye view of your team's activities in real-time and easily manage all the prescribed deadlines.
The cross-platform tool comes in both free and paid versions and is fully compatible with Mac, Android, iOS, and Windows devices.

Track your team projects and collaborate with your fellow members with Asana. With this feature-rich tool, you can enjoy seamless communication, great efficient and timely completion of various tasks.
Task assignment.
Alert notifications
Project progress tracking are few of its main offerings. 
Create multiple workflows with Task Till Dawn for smooth multitasking. The tool allows you to concentrate on tedious tasks while it takes care of all your repetitive and recurring activities. 
It is a freeware application that works well on both macOS and Windows devices.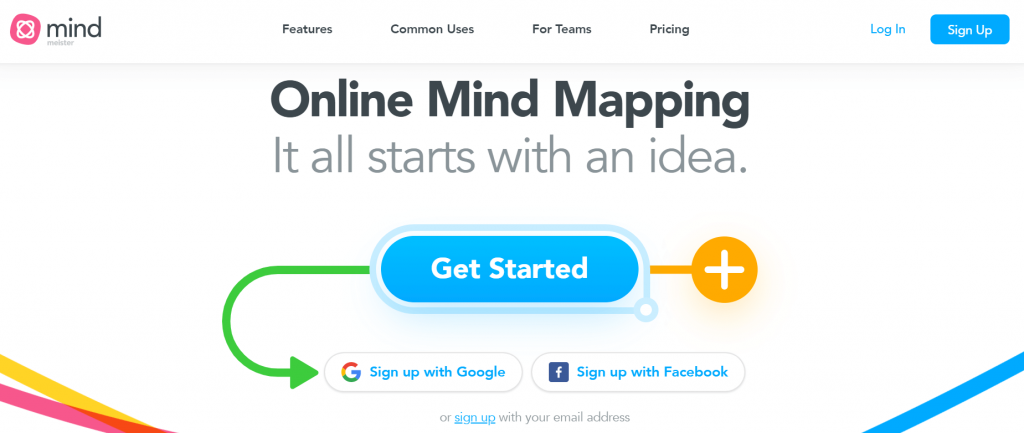 Enjoy project and resource management with this incredible task scheduler software For Windows. The software is loaded with impressive task scheduling features and assists you in planning, tracking, and collaborating with your team members in real-time.
Track the progress report of your projects with this easy to use the software.
Multitask in Style With the Best Task Schedulers 
So, this is it friends. We hope that our blog has been of enough help to you. Pick the software that best suits your requirements and manage your personal and professional activities in a hassle-free manner.
Frequently Asked Question's for Task Scheduler Software
1. What is The Use of Task Scheduler?
Task Scheduler software is used to automatically run predefined tasks as regular intervals or at a specific time. Apart from this they also help in real-time management of various tasks and activities.
2. Can Task Scheduler Application Help in Multitasking?
Yes, these powerful tools offer a perfect environment for multitasking. They can take care of all your basic and repetitive tasks while you concentrate on other important activities.
3. Can Task Scheduler Software Support Software Updates? 
Yes, you can easily run your software updates using a powerful scheduler application.
Prachi Dani is a technical content writer who specializes in areas of science and technology. She is highly up to date with technological transitions and transformations. Writing is not her passion but the only thing that carries satisfaction in life. If not writing, you may find her engrossed playing action games on her treasured smartphone.
Subscribe to Our
Newsletter

and stay informed

Keep yourself updated with the latest technology and trends with TechPout.
Related Posts