9 Best Boomerang Alternatives Video App by Instagram

From what Instagram had begun with ten years ago, we have come way ahead along with a stunning evolution in this beloved social media app, be it the interface or its fantastic features. Among these terrific features, counts Boomerang that allows users to click photos that play in back-and-forth motion. It has an approach of both the GIF-like effect and the video-loops. Anyways, Boomerang (that also has its own app owned by Instagram) has become a sensation among the social media users and renders fun-filled times capturing the bursts. Well, if you enjoy these loop videos, then you may want to check out this article for the best Instagram Boomerang alternatives in 2020, that allow you to revel in this ever-trending effect with tons of other features.
What is Boomerang?
The Boomerang app, introduced by Instagram, lets users shoot video-loops that reflect a GIF-like impression and can be posted online. This app does not feature its own feed and the clips can be shared and used within Instagram.
How Does Boomerang Work?
Boomerang app produces GIF-like videos that play loops of multiple bursts clicked, forward and then backward. These clips do not feature any sound.
How to Create a Boomerang Video on iPhone and Android devices?
To make a Boomerang video on iPhone,
You can either install the Boomerang app or create videos using Instagram. To make videos using the Boomerang app:
Download and open it on your iPhone. 

Now, press and hold the button in the center and the video will start playing back instantly.

To share the video on Instagram, press the Instagram button on the bottom and select if you'd like to share the clip on your Stories or the feed.

It will take you to the Instagram app where you can post the video and add texts, tags etc. 
To make a Boomerang video using Instagram on your iPhone, you simply have to open your Instagram and tap your profile picture from where you get to the Stories. Then, you have to select the Boomerang option and hit the center button to start making a video. You can save this video and also, share it on your Stories. 
Even if you are an Android user, the method to make Boomerang videos remains the same. You can simply install the Boomerang app on your Android phone and use the center button to start recording the video. If you want, you can also use the Boomerang option in your Instagram by going to the Stories section in the top left corner.
Best Boomerang Video Apps for Android and iOS
Here are the best Instagram Boomerang alterations for iPhone and Android devices that you can use today to satisfy your love for the Boomerang effect. 
1. Slowmographer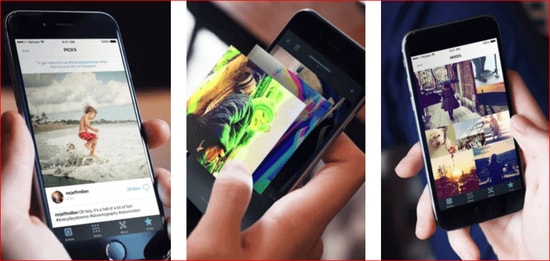 Add a boomerang-like charm to your social media with Slowmographer. This app is one of the best Boomerang video apps and it will certainly do justice to your search for incredible video-making features. It brings you the ability to shoot fun video clips under one quick tap button. And there's a big room of experiments in there as this app offers tons of filters and effects to add whole another satisfaction of a 'video perfect' which is what makes it a cool boomerang video app for iPhone. You get to shoot your fun moments that turn into a video with three-second loops. So yes, it automatically becomes a solid way to create and of course, share GIFs. If you are into boomerang wholeheartedly then this one's definitely to be put in your checklist.
Read Also: Best Free Instagram Followers Apps
What's in the store
Slowmographer lets you shoot pretty little video clips in a quick tap.

You get to adorn these clips with a variety of filters and effects.

Once you are done recording the moments, you can easily share them on social media. 

It offers a burst mode feature that lets you capture multiple shots.
---
2. InBoom

InBoom may be your hack to take some time off Instagram's Boomerang and explore more ways to suffice your excitement for creating fun video clips. It is an incredible alternative to Instagram Boomerang that gives you all the freedom to shoot one-second clips running back and forth. Besides, you cannot skip the part where it evokes you to add adorable filters and effects. If you are not tuning in with the speed of any video, you can easily set it according to your preference. If you are looking for a Boomerang app that brings you more of a dramatic experience, this one with a thing for video loops is worth a try. 
What's in the store
InBoom is to let you record clips with slow-motion features.

You can add a finish to your fun clips with its beautiful transition effects.

This app renders a strong quality in videos.

You get to share your favorites with your friends, family and your social media community. 
---
3. Vine Camera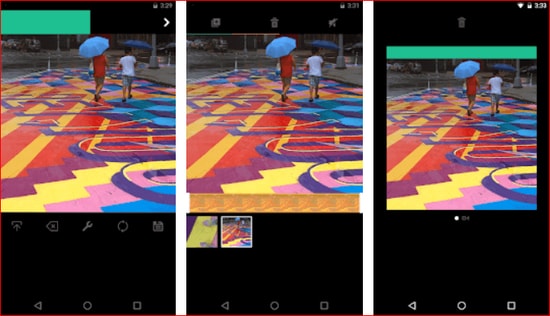 Vine Camera ensures its place on this list of Best Apps Like Boomerang not only for the standard features that flatter you in any other app from this list but also the beautiful set of editing tools that make it a must-try. In this app, you get to create 6-second long video clips with the ability to run them back-and-forth. There is a room full of advanced filters and effects in this app to help you adorn the clips impeccably but what makes this app fabulous is its additional features such as ghost tool, AF focus, grid overlay and much more. 
---
4. Flipagram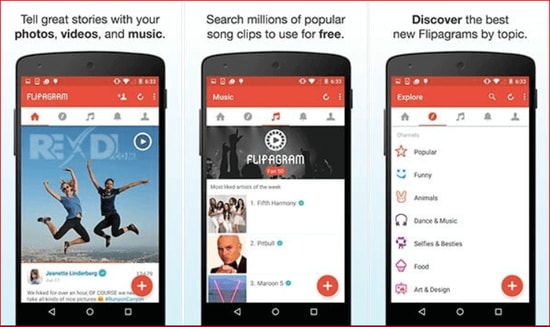 Flipagram is yet another best boomerang video app that you can use when you are in the mood for trying more exciting video-making experiences. This amazing app offers you to revel in an extensive range of filters and excellent tools that help you adorn your videos. In this app, you get to capture your video-worthy moments with a tap on its create button quickly. If you are not in that zone, you can simply pick the photos from your device with its 'add photos' option and kick-start moulding them into fun video edits. Apart from that, it has that unavoidable feature to manipulate the speed of your clips as per your wants. And if that doesn't amaze you, then you may just want to experiment on your editing skills with its filters. 
Read More: How To Download Instagram Reels On Android & iPhone
What's in the store
Flipagram lets you summon your favourite moments to a place and turn them into a slideshow. (With or without music) 

You can edit the video clips by adding texts on them.

It features lip-sync and slow-motion.

Apart from the ability to share your videos on Instagram and Facebook, this app brings you its own platform to display the edits.
---
5. Hyperlapse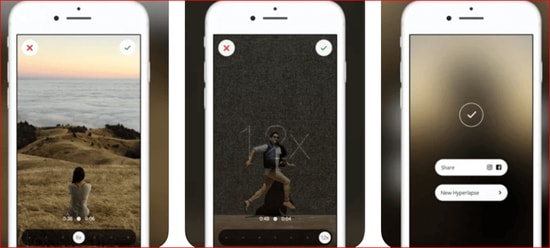 While counting on the best Boomerang video apps, we cannot overlook this fantastic app called Hyperlapse. Available for iPhone only, you will certainly love composing the time-lapses in this app. This app, for an important feature, lets you direct the speed of your videos to the manifolds of the standard speed. But that isn't it. You are offered a power-packed set of editing options to highlight your clips. You can spend another few minutes toning your clips by fixing the resolution and white balance and well, what not. Hyperlapse is one of the most popular boomerang video apps that is enjoyed by a huge population from across the world and once you try your hands on it, you'll know why. 
What's in the store
Hyperlapse features a strong image stabilization function.

You have the privilege of improving the appearance of your videos with amazing filters.

It brings tons of video-editing tools that you won't say no to.

This app renders the quality of videos to HD and you can flaunt them on social media platforms.
---
6. VivaVideo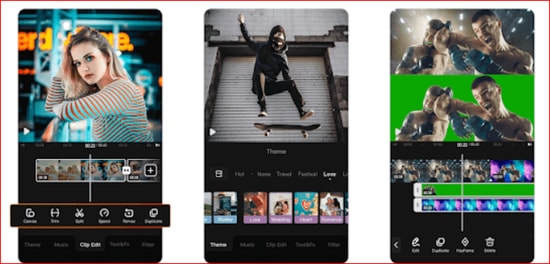 Talk about the popular one and we have got, hands down, VivaVideo. VivaVideo is of the best video editing apps for all the right reasons. This app lets you play with the sobriety of your videos into something experimental and creative. With this app, you can create a pro of videos by adding beautiful filters and effects. It allows you to turn your clicks into memes, collage and montage. Besides, it brings you the ability to create loops and duet videos. From recording a video to editing it with tons of filters, tools and variations, VivaVideo undoubtedly holds a fun factor. 
What's in the store
VivaVideo offers an easy-to-use interface with an extensive range of features.

It lets you record and edit videos quickly and easily.

You can edit your videos by adding texts, a strong collection of free soundtracks and effects alongside the FX. 

It lets you save your videos without any fuss.

There's no bargain on the quality and a quick sharing feature does the best justice to your favourite videos.
---
7. Loop Video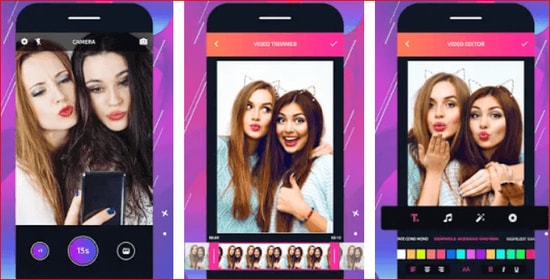 This list now takes a pause at the features that Loop Video, another Best Apps Like Boomerang, has to offer. If you cannot get enough of those magnificent video clips then you may want to try the finest of the filters and effects in this app. You can turn your real-time videos into a back-and-forth loop and fetch the quality results. While looking for an alternative to Instagram Boomerang, you can check in with the features offered by Loop Video.
What's in the bag
This app lets you record videos varying from a 1 second short clip to the 15 seconds long one.

It lets you turn your videos into a back-and-forth loop effect.

You can create GIFs and share the clips on your social media handles.

You can easily save the clips in your camera roll.
---
8. Scrubbies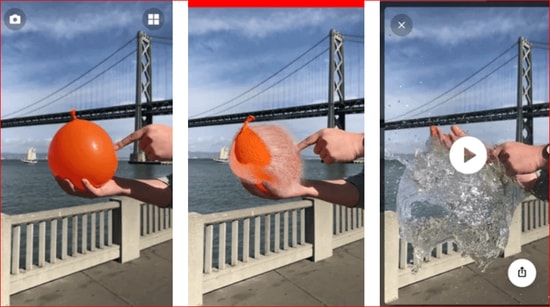 Indulge in the taste of video-making art with this stunning alternative to Boomerang, Scrubbies. This app, owned by Google, fosters the standards of extensive video-editing features including a friendly interface and enticing musical touches. First things first, you own the speed and direction of your video clips in this app by easily tweaking them. Apart from that, you get to walk through and pick from the multitude of cool editing options and fun effects. If you are a fan of those 'video-perfect' moments that deserve to be complemented with musical edges, Scrubbies is the one you have been looking for all this while. 
Read More: How to Use Multiple Facebook Accounts on Android
What's in the store
Scrubbies brings you the feature of creating a movie-like essence of short video clips with music effects.

You can enjoy a fuss-free video recording and get the clips automatically saved to your camera roll.

This app has a user-friendly interface.

You get to experiment on your video edits with tons of effects offered by this app. 
---
9. Vigo Video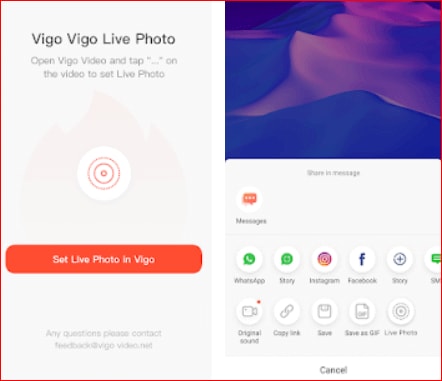 Last but not the least, we have Vigo Video as one of the best alternatives to Instagram Boomerang to be recommended. This cool video-making app offers you to record up to 15 seconds long clips and craft them with the coolest of effects along with musical finishes. This app is pretty simple and quick to use with a range of all the options that are just too important to not have in any solid alternative to Instagram Boomerang. Then, you can put them on your social media accounts as well as Vigo's own community. 
What's in the store
Vigo Video maps all the must-have features that you need to satisfy your inner video editor.

This app lets you create the loops out of your funny moments and share them with your social media family.

It brings features like beauty effects and filters alongside the music collection.

It has an easygoing interface.
---
In a Nutshell
Now that you have scrolled down the list of best alternatives to Boomerang Instagram, we hope that you run your fingers through some of them (or maybe all of them?) one by one for at least those quick and easy loops and yes, the eye-candies of effects. If you have your own favorite boomerang video app or two to add, shoot the comment box and don't forget to let us know if this list was helpful. Here we go to come back with another exciting plethora. 
Jyotsana is a technical writer with a non-technical background. An eye of detail and a knack for writing helps her to write technology related content.Apart from writing, she is a coffee connoisseur and an aesthete who rejoices in poetry and music during leisure.
Subscribe to Our
Newsletter

and stay informed

Keep yourself updated with the latest technology and trends with TechPout.
Related Posts