How to Use Multiple Facebook Accounts on Android Smartphones

Facebook is the ultimate place for entertaining yourself, connecting with people, socializing and conducting business. But using multiple Facebook accounts on Android is a bit challenging as Facebook promotes "one name, one account" policy.
There may be several reasons why you want to operate two Facebook accounts. For instance, sometimes we prefer to keep our private and business life separate, so we may prefer to have two separate Facebook accounts.
But the challenge is to access multiple Facebook accounts from a single Android device. Unlike WhatsApp and Twitter, multiple Facebook accounts can't be run on a single Android device easily.
So, you need a special hack to run multiple Facebook accounts on your Android smartphone and that's what we will throw light upon through this article.
Best Ways to Manage Multiple Facebook Account:
Run multiple Facebook accounts on the single Android device with these special apps. But before we delve deeper into which are the best applications for the same purpose, let's look at a generalized and easy solution of running multiple Facebook accounts on one device.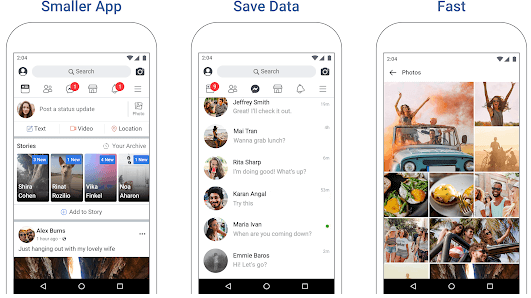 For this, you can first download the official app of Facebook and login with your primary Facebook account credentials.
Next, you can install the Facebook Lite app on the same device and login with your secondary account on Facebook. That's it! All you need to do now is go to different apps respectively as needed. 
There are some advantages of using Facebook Lite such as it occupies less space, is easy to share photos, to stay updated with the notifications, and to remain in touch with your active contacts easily. 
Thus, you can easily run both your accounts simultaneously without depending on any third-party application. However, the limitation of using this method is that it will restrict users to only run a maximum of two Facebook accounts and not more. How would you manage multiple Facebook accounts on a single Android device then?
If you need to remain constantly active on other Facebook accounts, then you can install a third-party application on your device.
Read More: How To Use Facebook Messenger Without Facebook Account
2. Using Parallel Space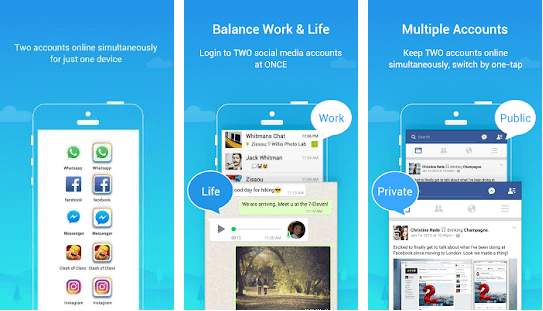 Here is an excellent tool that can help running multiple Facebook accounts on a single Android device. You can keep all your active Facebook accounts with the aid of this tool as you wouldn't experience any sort of interference due to the existence of multiple accounts on the same device.
Parallel Space supports other types of applications too like Uber, Instagram, Gmail, Twitter, Messenger, etc.
Furthermore, it also protects your privacy and the credit for this goes to the incognito feature. So, the app is invisible with the incognito feature. You can easily switch from one account to another with a simple tap. 
Here are the steps to get started with Parallel Space:
After installing the application from Play Store, you can choose Facebook from the list of available apps.
You can then configure it with your second Facebook account and that's it. 
You are all set to juggle between your multiple Facebook accounts. Apart from this, you can also add other apps to run them simultaneously.
Read More: How To Download Facebook Videos Online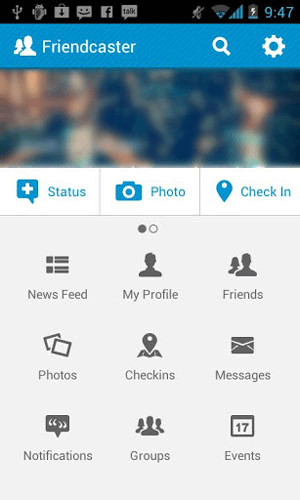 The next tool to manage multiple Facebook accounts is Friendcaster. This is an all-in-one app that can do a lot more than connecting you to multiple Facebook accounts at the same time. 
It can notify you whenever you get a message or someone is pinging you on chats. It will also remind you of your friend's upcoming birthday so that you are not late to wish them. You can also add friends easily and upload your photos on pages.
Here are the steps to get started with Friendcaster:
All you need to do is download the application on your smartphone and login with the primary Facebook account credentials.
Then, you can go to the settings located on the top of the app window.
From the accounts option in the Settings, you can opt to add another account and login with the respective account's credentials. 
Similarly, you can add other accounts as well.
Read More: How to Recover Deleted Facebook Account
Conclusion
Therefore, you have now learned that not only is it possible to open multiple Facebook accounts but it is also possible to manage multiple accounts on a single Android device. 
Facebook with more than 1 billion global users is the key social platform that is popular not only for personal use but for running businesses, maintaining corporate, social, political pages and a lot more. 
Multiple Facebook accounts can help to not only keep your professional and private life sorted, but being able to operate all your accounts on a single device can make your life a lot easier. 
Snigdha is a technical content writer with expertise in the field of science & technology. Though she has a very diverse academic and professional profile yet she finds writing to be a creative form that she was unable to explore so far. When not writing, she can be found indulging in other forms of creativity like painting or travelling.
Subscribe to Our
Newsletter

and stay informed

Keep yourself updated with the latest technology and trends with TechPout.
Related Posts