13 Best Bluestacks Alternatives You Must Try it Out (2023)
Published Date :
Oct 23, 2023

Bluestacks is one of the most efficient Android emulators that enjoys a massive fan base. However, irrespective of its powerful working it starts showing slowdown and lagging issues with time. Thankfully there are several Bluestacks alternatives that promise at-par functionality and are free from any slow-down issues.
If you have been a long-time fan of Bluestacks and are looking for a replacement, refer to our list of the 13 best apps like Bluestasks in 2023.
13 Best Bluestacks Alternatives in 2023
Here is the list of top-rated alternatives to Bluestacks that can efficiently match the working of your current champion.
Also See: Best Android Emulators For Windows
1. Andy – Top Rated Alternatives to Bluestacks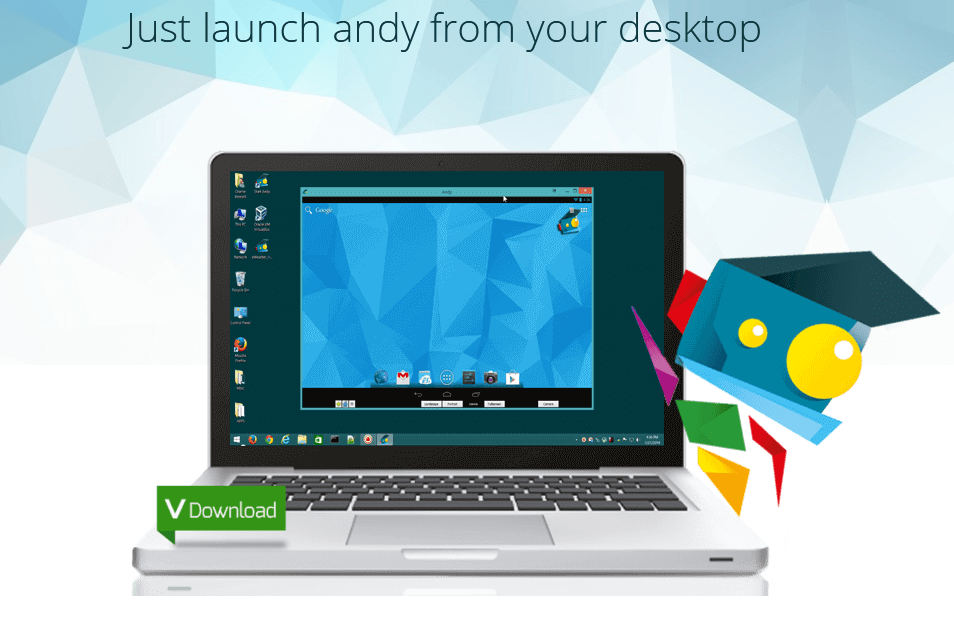 Our first pick on the list of top Bluestacks alternatives is this feature-rich and powerful Android emulator. It comes with a straightforward and systematic UI that promises a smooth working experience.
Prominent Features: 
Full support for Playstation & Xbox, camera integration, easy mobile application synchronization and cloud save along with mic support are few of its popular features.
The application can easily sync with your computer device and work as a touchscreen mobile controller.
It is a free application and also comes in a Pro version with advanced features.
It comes with an AWD Launcher mechanism which means that any application that you download on your smartphone will automatically get placed on the desktop screen.
Use this one of the most incredible apps like Bluestacks to integrate your computer system with your Android device.
---
2. Nox – App Like Bluestasks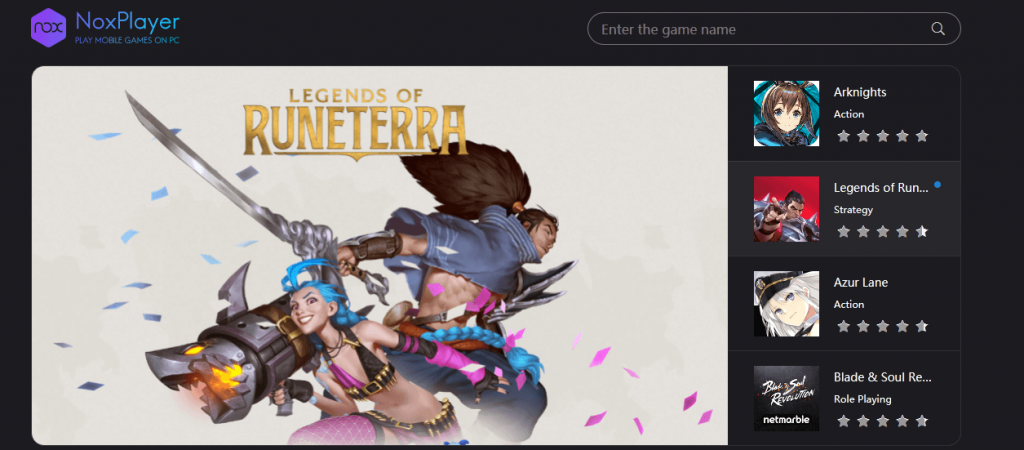 If you are in search of apps like Bluestacks then Nox can be a good choice. It comes loaded with a plethora of features and class-apart offerings and is capable of running your Android smartphone on your desktop.
Prominent Features: 
The app comes with a simple interface with easy work.
It offers simple controls and also features an intuitive keyboard which enables easy mapping of gaming and other controlling apps.
It provides a relatively easy process of running your Android apps on your desktop with simple controls, just like a mouse.
The application is powered with a Material UI and is based on 5.1.1 Android Lollipop.
All in all it is one of the best Android emulators that you can currently find in the market. Pick it today to enjoy smooth and stable work.
Also Read: Best Nintendo DS Emulator for Windows and Mac
---
3. LDPlayer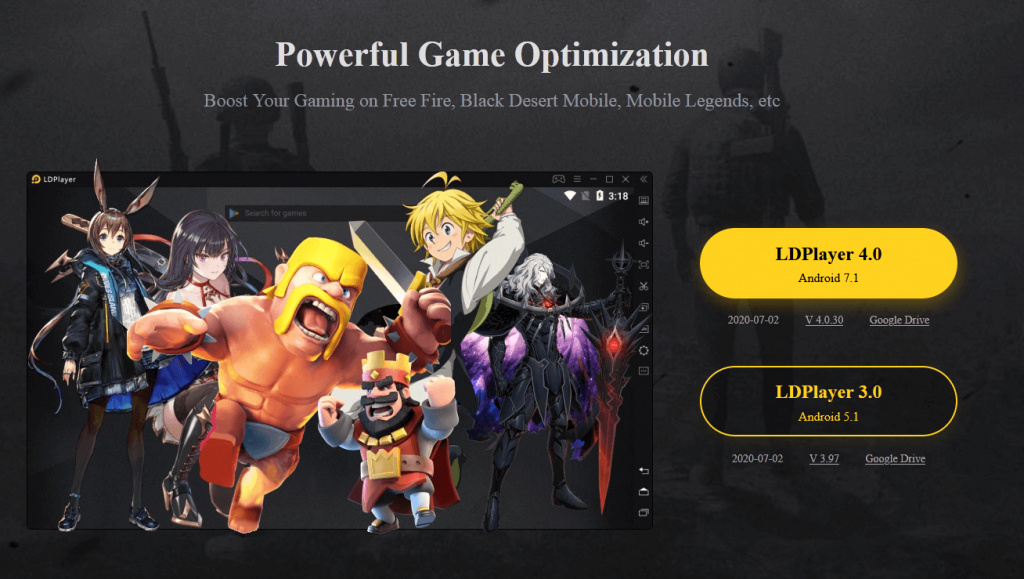 LDPlayer is a relatively new Android player but promises an optimized gaming experience. It is a powerful alternative to Bluestacks and promises flawless and stable working.
Even since its inception, its popularity has only grown which clearly defines its unbeatable performance and compatibility levels.
Prominent Features: 
It supports the Android Nougat version and Intel-based PCs.
It also comes with a preinstalled LD store from which you can pick your favorite game.
LD Player is powered with incredible game-oriented features including custom controls, highFPS and graphics, Multi-Instance synchronization, and much more.
---
4. Remix OS Player.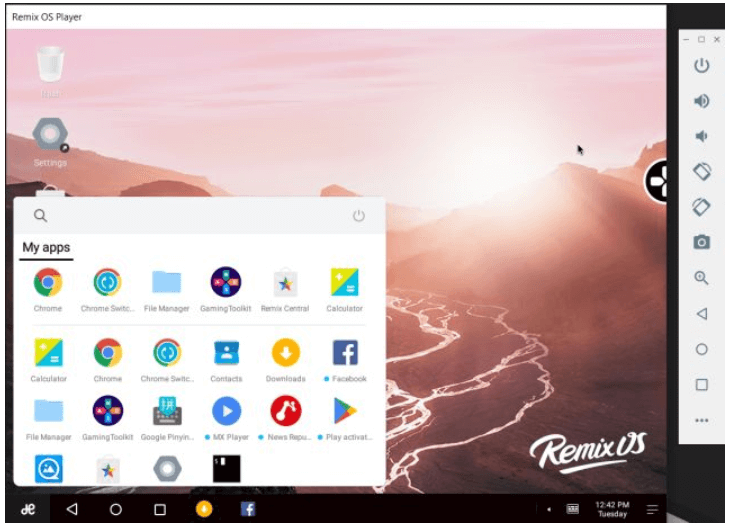 Remix OS Player has everything to give tough competition to other alternatives to Bluestacks. The application works on a full-fledged OS replacement methodology to give you an Android experience on your desktop.
Prominent Features:
It is based on Android 6.0 Marshmallow which backs its seamless functioning.
It is a free Android emulator.
Button mapping, manual settings for location, battery, network type, and full Google Play support are a few of its most-loved features.
In terms of stability and smooth functioning Remix OS Player is one of the best Bluestacks alternatives that you can try.
---
5. Memu Play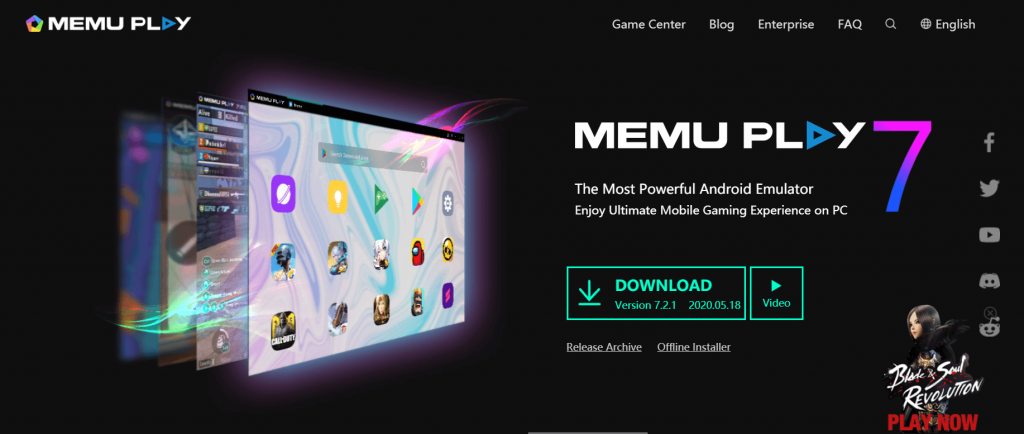 Memu Play is another Bluestacks alternative that you can pick to run Android applications on your PC. It comes with an incredible interface and its lightweight design does not hog on your computer resources.
Also See: Best Online Games for PC
Prominent Features:
It can run your Android apps and games in a hassle-free environment.
Memu Player can support both AMD and Intel CPUs.
It is fully compatible with Kit Kat 4.4, JollyBean 4.2, and Lollipop 5.0.
It is highly popular for its stable and optimized working.
Enjoy playing your favorite mobile games on your desktop screen powered with stunning graphics and better controls.
---
6. GenyMotion

Next on our list of Bluestacks alternatives is this impressive piece of software. Use it to enjoy optimal and smooth functioning of both your mobile apps and games on your computer system.
Prominent Features:
With GenyMotion you can unleash the actual power of your device GPU.
It can easily support all new-age android games and applications and promises low latency and high streaming performance.
It offers a simplified and easy working environment.
GenyMenu is completely free of cost and does not contain any annoying ads.
Enjoy better keyboard controls with this excellent alternative of Bluestacks.
---
7. Game Loop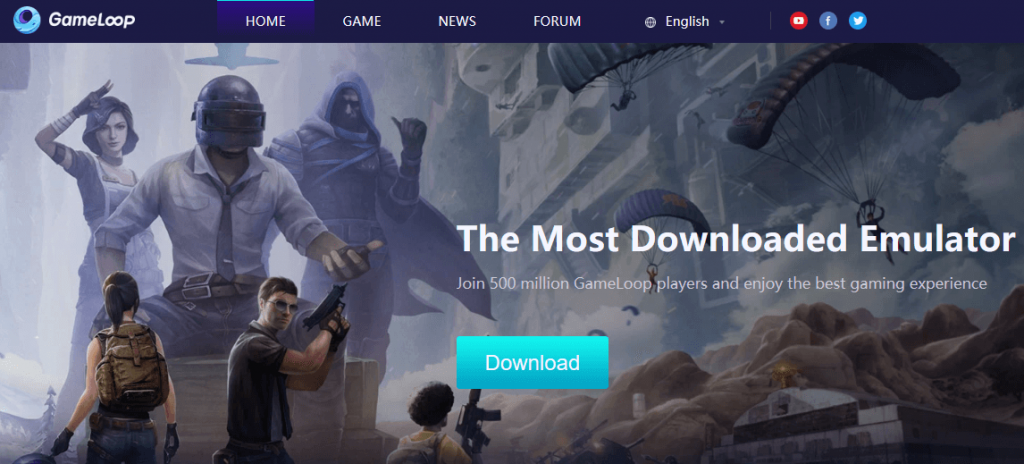 Specifically designed for gamers, Game Loop is another Bluestacks alternative that you can pick to enjoy high-intensity mobile games on your computer screen.
Prominent Features: 
It can support powerful games like PUBG, Call of Duty, and Free Fire.
It comes with dedicated Play store support.
Keyboarding mapping and mouse support are what you also get with Game loop.
If you're looking for a dedicated gaming emulator app like bluestacks then GameLoop is an unbeatable choice.
---
8. ARC Welder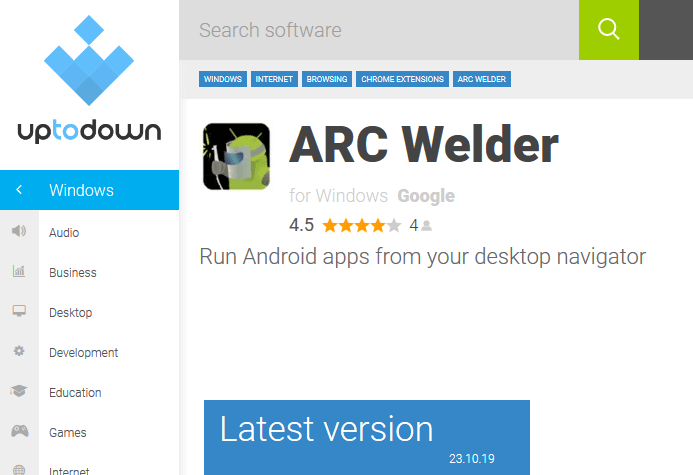 Enjoy seamless running of all the standard Android applications on your PC with ARC Welder. The tool runs as a browser extension and is completely free of cost. Moreover, the following features make it one of the best software like Bluestacks.
Also See: How to Live Stream PUBG Mobile on YouTube, Twitch & Facebook
Prominent Features:
It comes with a simple and convenient working, just add the extension to your web browser and you are good to go. You can access your Android application by navigating them with the APK files.
It ensures quicker and stable running of all your Android applications.
It provides a unified OS for both your PC and Android device.
---
9. AMIDuOS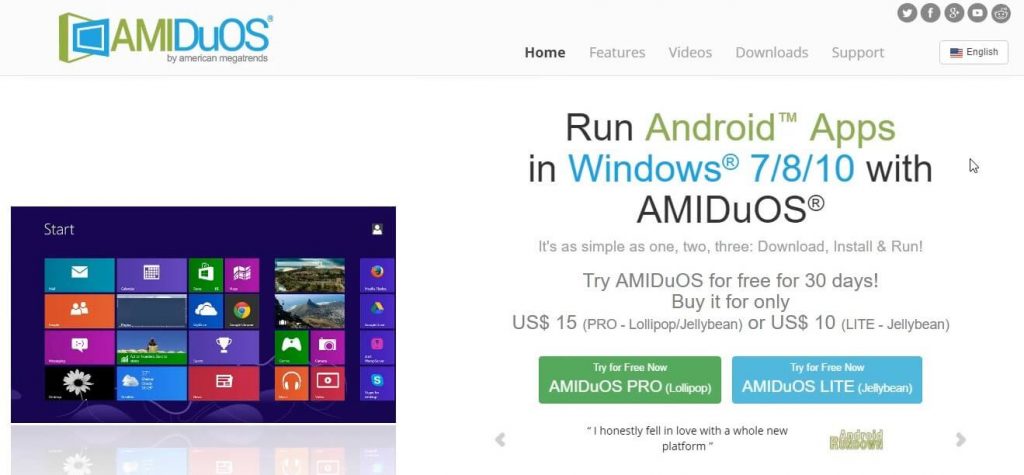 Powered with class-apart features, AMIDuOS makes an ideal alternative of Bluestacks for you.
Prominent Features:
It ensures easy and quick launching and running of mobile games and applications on your desktop.
It comes in both free and paid versions.
In addition to basic Android applications, it also supports multiple peripheral controls like device speakers, microphones, hardware acceleration, and OpenGL.
It promises fast, crisp, and accurate running on your Android application without any restrictions and limitations.
Enjoy 3D acceleration with this powerful Android emulator, a top-ranked Bluestacks alternative.
---
10. YouWave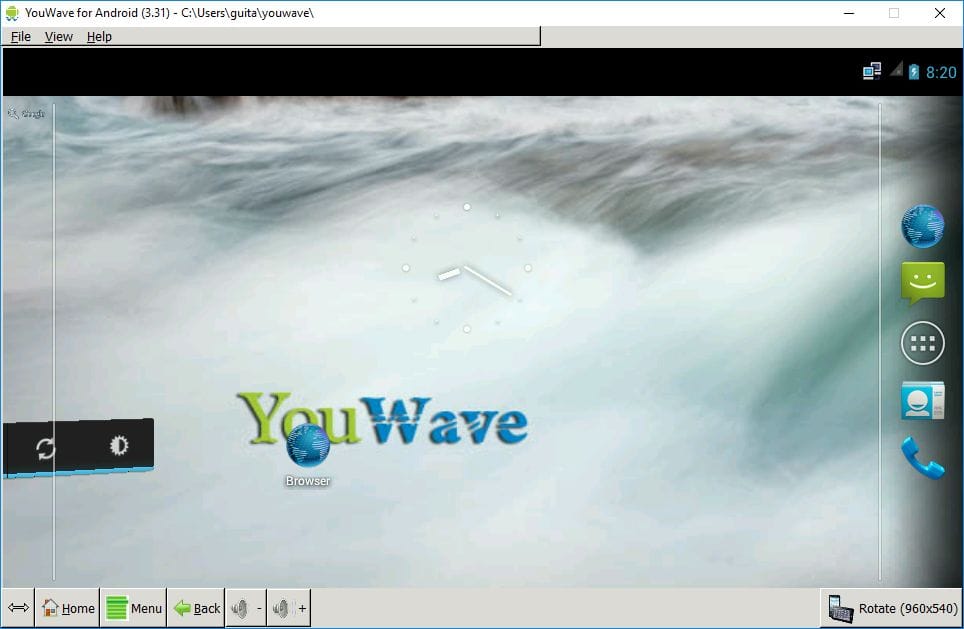 YouWave is a great alternative to Bluestack as every Windows user can have Android experience with this software. From Windows XP to Windows 10 users including the 32bit and 64-bit can use the software. YouWave has both free and paid versions available. The free version offers the user Android 4.0.4 and the paid version offers 5.1.1. The paid version offers a trial period of 10 days.
Prominent Features:
Compatible with most of the WindowsOS
The user can enjoy a multiplayer gaming experience with YouWave
The software has a separate app store for application downloading
---
11. Bliss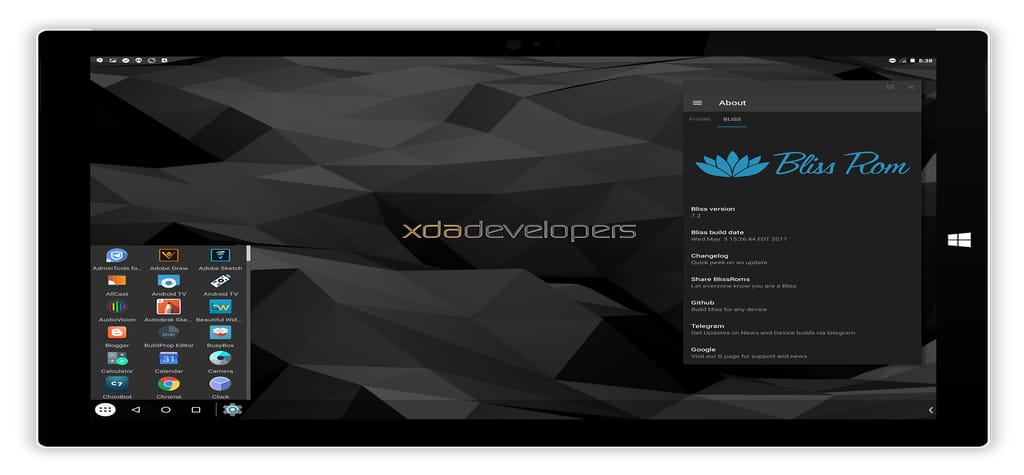 If you are searching for an Android emulator then Bliss is a great option to opt. The app is user-friendly and gives users the freedom to customize it. You can download and enjoy various applications with this Bluestack alternative on your PC. Various variants are available the user can use this application in windows and Linux. Every gadget launched in the past 4 years can access this software.
Prominent Features:
The user can monitor and tune the battery consumption
Power pack performance with which the user can enjoy every application
Easy and user-friendly interface which can be customized
---
12. KoPlayer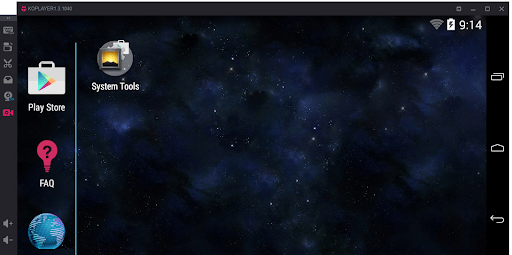 The next name on this list of the best Android emulators and Bluestacks alternatives is KoPlayer. Like Bluestacks, the tool is available for download for all Windows and Mac devices. The smart algorithm of the tool allows you to play Android games on your computer as well as run other Android apps as required. Apart from this, the tool boasts a user-friendly interface that allows even beginners to get the best out of their devices with ease. However, the app contains some annoying ads that may bother you.
Prominent Features:
The tool is completely free to use.
The performance of the KoPlayer is quite amazing.
You can customize the interface and work of the software as required with ease.
---
13. Anbox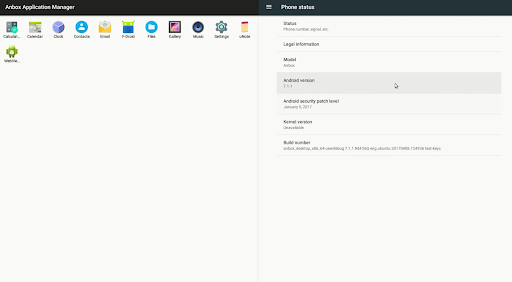 Talking about Anbox, it is yet another Bluestack alternative with many incredible features. Some of the features which make it a popular choice among users, include running applications through isolated spaces known as containers and the following.
Prominent Features:
Lightweight and less device resource consumption
Unified inbox to view all emails from all accounts in one place
Open-source availability
Above, we looked at the best alternative for Bluestacks. Now, let us answer some related questions to help you select one easily.
---
Frequently Asked Questions
Below we attempt to answer some questions users often ask about the best apps like Bluestacks to clear any doubts you might have.
Q1. Is there anything better than Bluestacks?
Yes, many applications are a whole lot better than Bluestacks. We shared these top Bluestacks alternatives in the above section.
Q2. Which emulator is faster than Bluestacks? 
There are many high-speed emulators available other than Bluestacks. However, we like GenyMotion the most due to its features, like hardware acceleration support and OpenGL.
Q3. Does Bluestacks make PCs slow?
Yes, Bluestacks does tend to make your computer slow. And it is among the top reasons users switch to the best alternative to Bluestacks.
Also Read: Best Free SNES Emulators for PC, Mac, and Android
---
Conclusion: Best and Free Bluestacks Alternatives
Effortlessly emulate your Android apps with the above-mentioned Bluestacks alternatives. Whether you're a developer or a home user who wants to play games, these alternate apps to Bluestacks will certainly help you enjoy a unique experience.
If we have missed your favorite Android emulator, please leave a comment in the comments box, we will be happy to include it in our list.
Prachi Dani is a technical content writer who specializes in areas of science and technology. She is highly up to date with technological transitions and transformations. Writing is not her passion but the only thing that carries satisfaction in life. If not writing, you may find her engrossed playing action games on her treasured smartphone.
Subscribe to Our
Newsletter

and stay informed

Keep yourself updated with the latest technology and trends with TechPout.
Related Posts