7 Best Android Emulators For Windows in 2020
What is an Emulator?
To emulate someone is to imitate them. To match and behave like them.
An Emulator does the same job, not with people but with an operating system. It enables one computer system called the host to behave like another computer system called the guest. 
For example, you can make your PC act like an Android system using an Android emulator. It's that easy!
All this means that you need an emulator for your busy, "multi-gadget" life. And if you have Android and Windows devices with you, we've got you covered.
What Are the Best Android Emulators For Windows PC:
1. Nox Player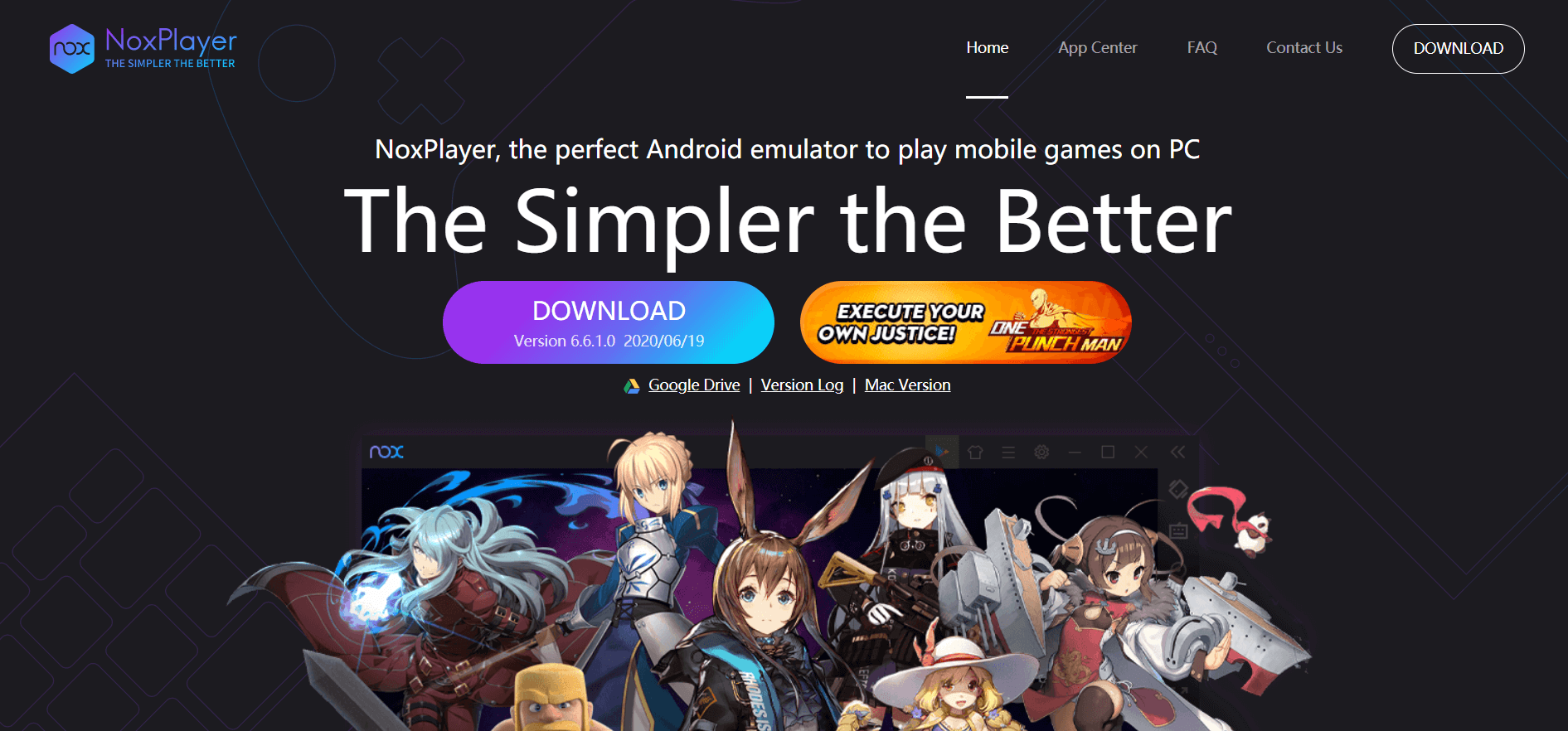 The biggest star in Android emulators for Windows, Nox Player is aimed at gamers. This feature-rich software emulates the entire operating system. It gives the user some an array of advanced features and controls.
It comes with a rooted version of Android out-of-the-box. It has built-in Google Play for easy access, and you get the whole Android experience (best suited for playing colossal games like Justice League or PUBG).
It provides keymapping shortcuts and multiple windows on a single device and is one of the only few emulators that allows its users to utilize a full-sized game controller to play games.
2. BlueStacks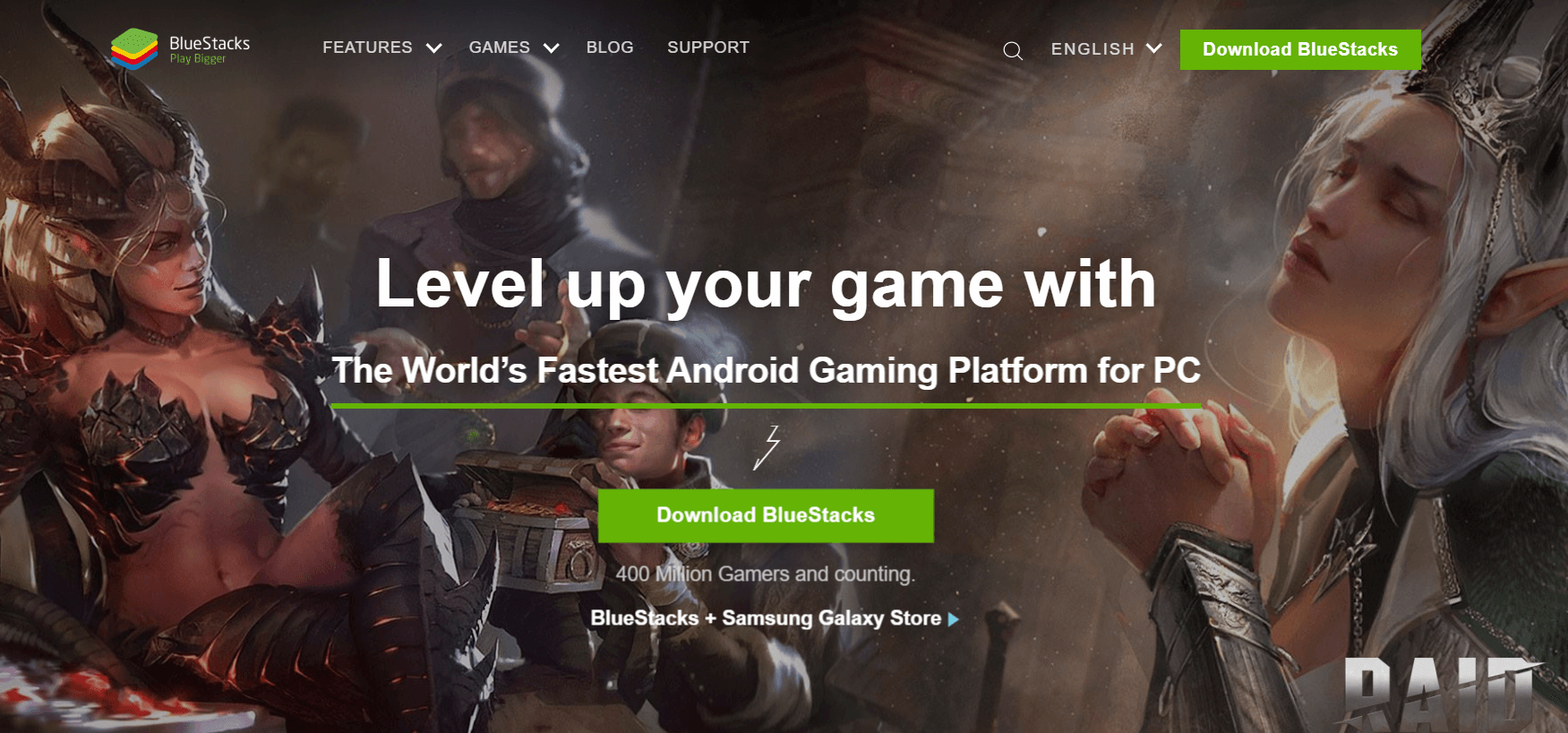 The list is incomplete without Bluestacks, an early pioneer of the emulator revolution.
This free Android emulator is ridiculously easy to install even for an amateur and without any technical knowledge. It comes with the Google Play Store pre-installed. And offers a couple of features that none of its opponents offer.
It has the right mixture of graphics, processing, and power making it the most approving Android Emulator for PC.
It even claims to be six times faster than your average smartphones as it runs on the 'latest' Nougat version. 
The emulator is preferred for gaming (thanks to its low CPU and memory usage), and the interface resembles an app store for games. Hence it's much simpler to install something and start gaming as compared to other emulators that emulate the entire Android interface and system.
3. KO player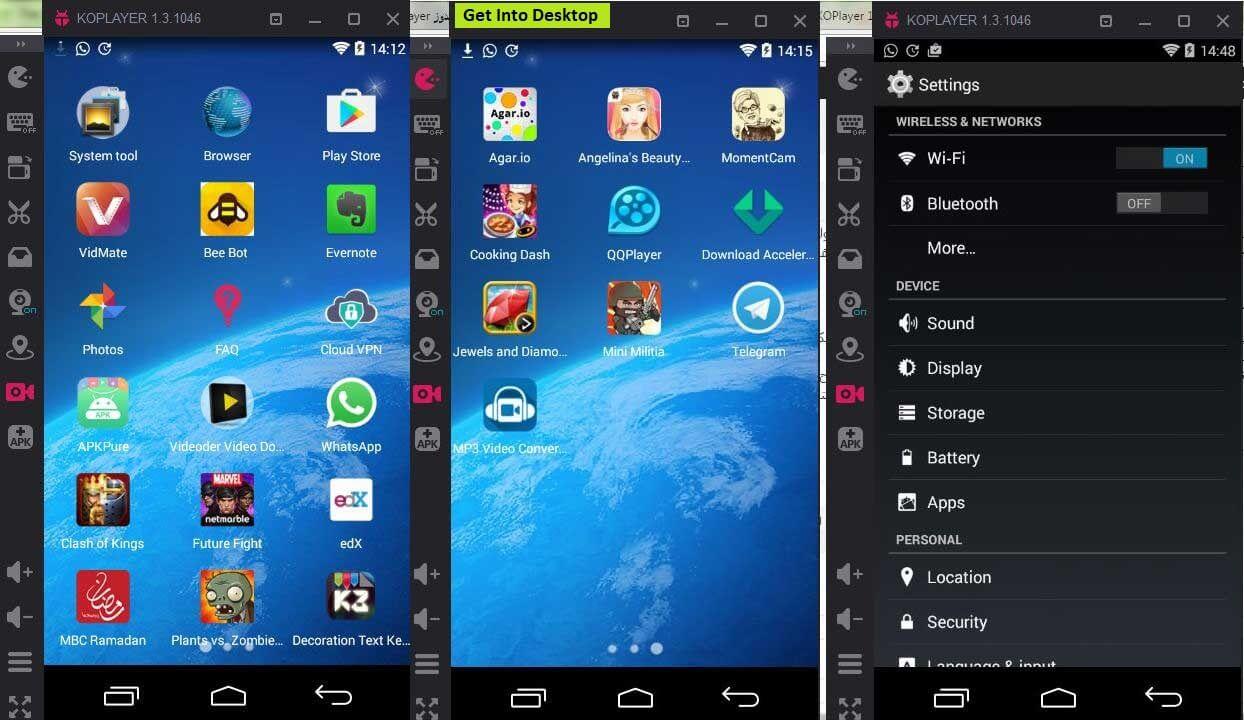 KO player is a lightweight software that delivers lag-free gaming experience. It also supports gamepad emulation and keyboard mapping. Its installation process is fluid, it's compatible with both Intel and AMD processors, and it is usable for productivity as well.
The app has a built-in Google Mobile Services or GMS support with Google Play Store to download your favorite apps safely. It is the best solution for videos content based apps like YouTube and Netflix because of its adaptable resolution.
KoPlayer might not be the best Android emulator because of the few bugs it possesses, but it surely lies in the middle best of the list.
4. AndY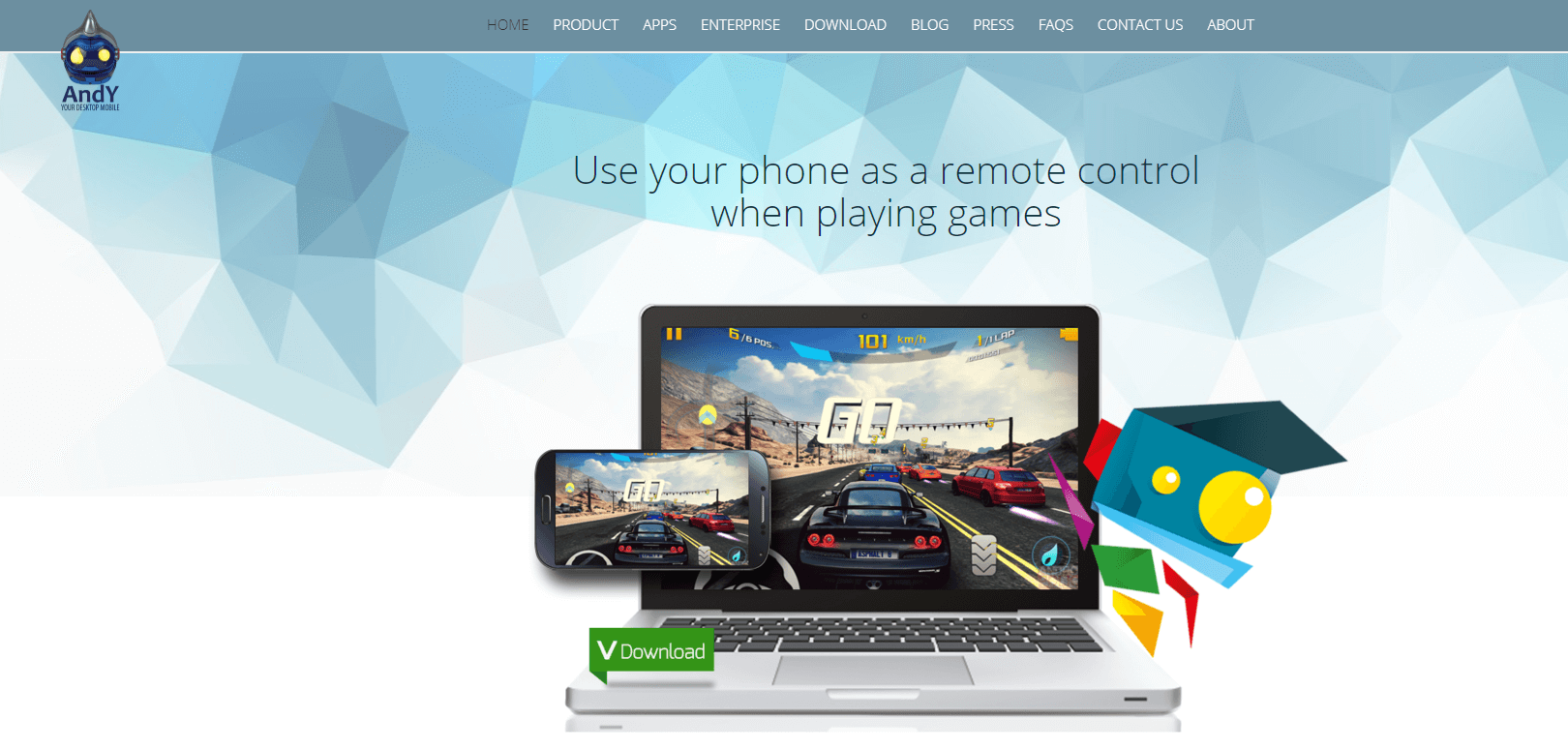 AndY (quite a peculiar name) consistently provides one of the best Android experiences in the market. It allows you to sync data between your desktop and mobile devices. And lets you install all your social media apps such as Instagram or Snapchat, so as to socialize even while you're working on your PC.
AndY is capable of running the entire catalogue of Android apps that are available and lets you reposition the apps on the home screen and install widgets just like on a real Android device.
The user could also modify the hardware features like CPU and RAM using AndY's virtual machine settings
One of the best functions of AndY is, hands down, that it lets the user use her/his smartphone as a remote controller. 
You can also run games and other apps by installing them through the Google Play Store.
5. MEmu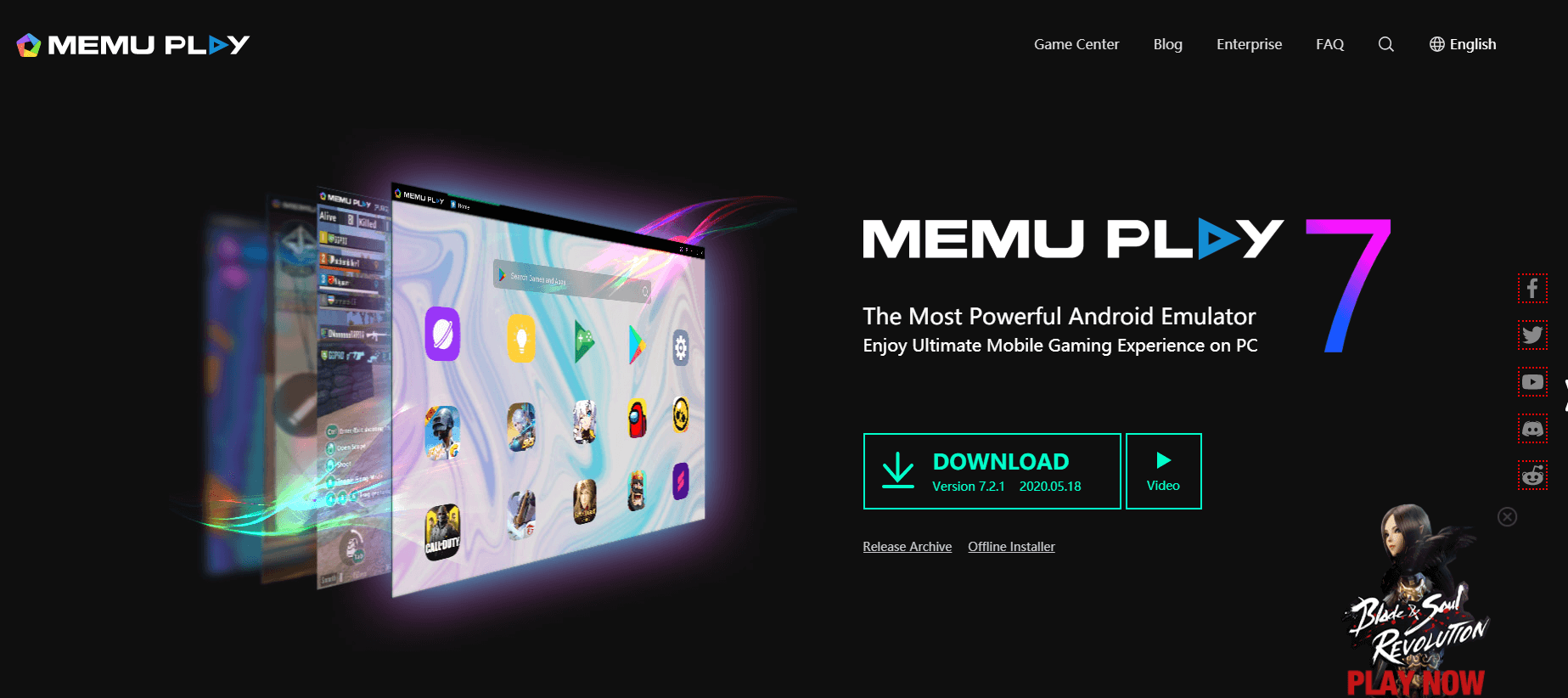 MEmu, a high-performance Android emulator online, has an easy installation process and Android Lollipop based features. It is compatible with Intel, Nvidia powered Windows PCs and AMD chipsets.
MEmu is a choice of many because of its unique features like key mapping, virtual location setting, and creating multiple instances. It's quite stable and usable as a productivity tool too. 
It has a one-click APK installation, which means that any APK present on the host machine can be installed onto MEmu. And it lets developers perform testing without any hiccups and lags.
It comes bearing the Google Play Store, so it is easy to browse and download apps to one's heart's limit.
If you're a fanatic Pokemon Go player, MEmu should be your go-to choice.
6. Genymotion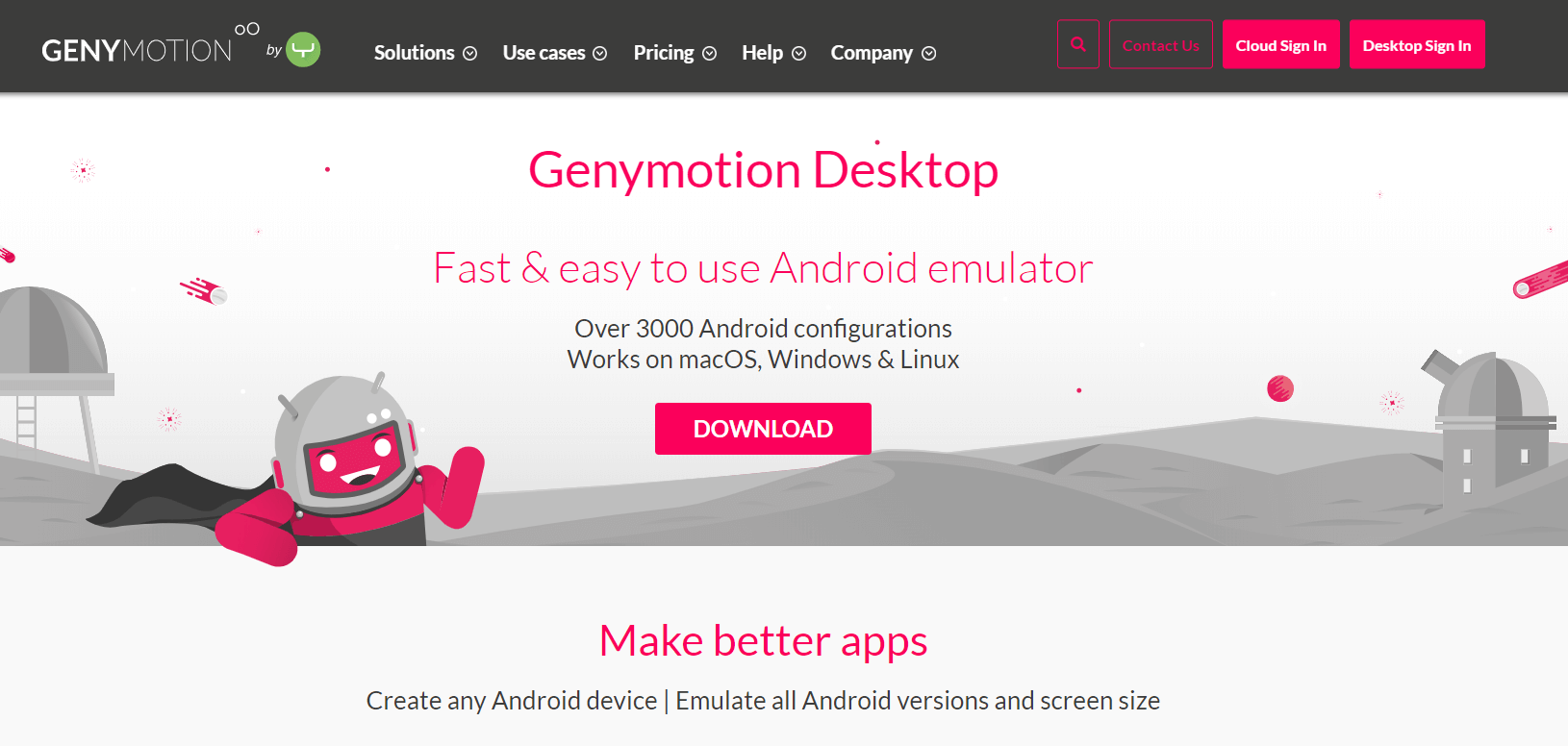 Genymotion works on VirtualBox and asks the user to enable "virtualization technology" in the BIOS (Basic Input/Output System).
You can literally use any Android phone to simulate and install any Android version. You can even form your own combinations to work upon.
Although it is available online for everyone to explore, it is especially great for aspiring developers. It is equipped with lots of developer-friendly features. 
It has support for manually setting GPS coordinates, camera, and battery level. The premium version opens the way to a lot of new features.
7. Android Studio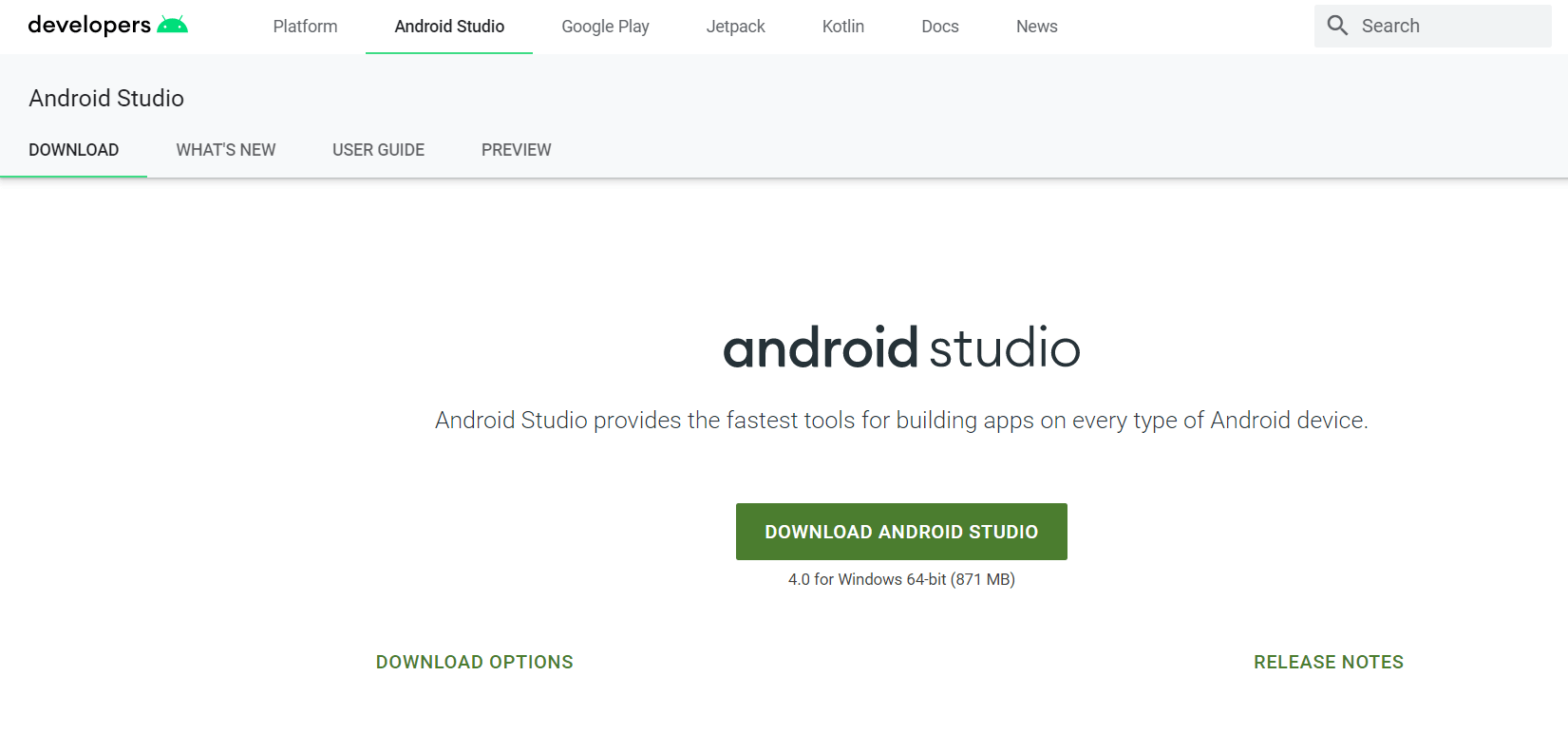 Android Studio is not an emulator per se; rather, it is a development IDE approved by Google. The core of the program focuses on app development and testing and comes with a built-in emulator. It doesn't have a user-friendly interface and is better suited to app developers who want to experiment apps for performance and usage. It is not all appropriate for consumer-level use and game playing (it's a pain to operate).
It emulates the entire Android OS and supports the newest version. It has a number of custom-tailored features, plugins, and minute programs to test out the product. 
And this is the end of our list. These were some of the most appreciated and used Android emulators for Windows. If we missed out on any, let us know.
Diksha Lalwani is an aspiring content marketer and a self-declared bibliophile. An English honors graduate, she likes to keep up with the recent happenings around the world and form an opinion. Her interest in anything and everything tech made her follow the path into becoming a technical writer.
Subscribe to Our
Newsletter

and stay informed

Keep yourself updated with the latest technology and trends with TechPout.
Related Posts