According to a report on the official website of UN Women, one out of every 3 women globally has been subject to physical or sexual violence by their intimate partner, non-partner, or both. These figures can be eye-opening and cannot be denied. But also the fact that women are empowered in this century like never before. And empowerment is not restricted to their households. Therefore, getting out every day to make their living and hustle alone is not just a choice but a necessity.
With their increasing presence in the professional world, crimes have also increased. However, an increase in self-defense lessons being taught to these women and pepper spray has helped a few. But these cannot be the sole savior. Just like in other fields, several mobile applications have been developed for women safety.
The article is for all the women hustling and fighting their battles personally and professionally. It mentions the top 10 apps for women safety. Also, the article mentions descriptive features of each women safety app. But before we move to the best apps for women's safety it is important to understand the need for these applications.
Need for Women Safety Apps?
The most common purpose of these Android women safety apps is to send immediate alerts to the concerned family member or friend. Also, the reviews and experiences shared by the users of the applications can alert other users about specific incidents, places, etc.
In addition, the apps can also reach out to the nearest police authorities with the specific location that can be used to track or rescue the women in need. The GPS trackers can notify family members, relatives, or friends about the location.
However, the downside of these applications is that they require mobile internet or WiFi network to function or send alerts. Also, when fear strikes not everyone remembers to be responsive enough and send the alerts before the damage is done.
List of 10 Best Women Safety Mobile Apps for Android
However, there are a lot of women safety mobile apps available on the Google Play store. We have listed the top 10 for you. Each app has a specific feature that can be considered while building a safety net.
1. My SafetiPin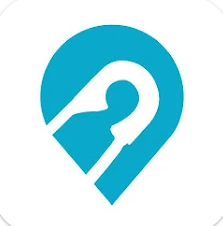 The first one on our list of best safety apps for women is My SafetiPin. The application is not only available for Android users but also for iOS users. It is designed to provide information such as
Safest route
Emergency Contact
Visibility
Path for walking or availability of public transport
All these features help in carrying out a safety audit and picking the path which is not risky. Additionally, the app also rewards you with extra points for evaluating or reviewing a place or city.
Features of the My SafetiPin App
The application makes use of GPS to inform users about security of that location.
Prior to the visit, you can easily detect level of security
Provides nearest location that is safe
Multi lingual – English, Hindi, Cambodian, Spanish and Vietnamese
With more than 50k downloads the play store rating is 4.0
---
2. bSafe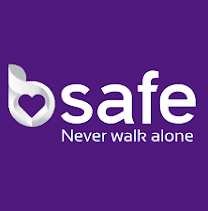 It is one of the most reliable women safety apps for Android and iOS devices. bSafe can be your personal tracker that can deliver alerts to your emergency contacts whenever you are stuck.
In addition to this, the app enables video recording as soon as the SOS feature is triggered on your device. Also, these features can be enabled with a voice command, and no physical contact is required.
Features of bSafe
Enables you to live stream the situation to your emergency contacts
Autom record videos with the SOS feature
Pre-define phrases for SOS commands, send alerts, or begin live streaming
Fake call feature to run away from certain situations that are making you feel uncomfortable.
Available in more than 120 countries
With more than a million downloads the app store ratings are 4.4.
Also Read: Best Free Measurement Apps for Android and iOS
---
3. Rescuer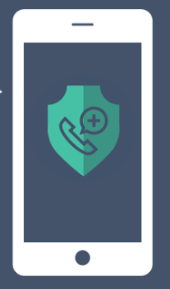 A perfect women safety mobile app that is no less than a companion for you. With the help of the app, you can easily set up 5 emergency contacts. Without any physical touch, the app allows you to set up commands to send alerts.
These alerts include text messages and your location on Google Maps.
Features of Rescuer
Send alerts via text messages and share GPS location.
Unlimited texts can be sent to other rescuer users
Voice command function to ask for help when in need
Send an emergency message with the help of the volume button
Available only for Android users
---
4. Women Safety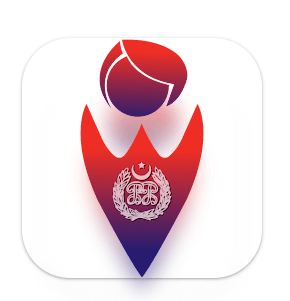 The women safety app was developed by Punjab Police. The Indian app is an essential one for women whose regular travel routes are unsafe. With a single tap, users can share their immediate location via email.
The three colors in the application depict your present condition to your emergency contacts. Green is to alert them, orange is to make them aware to be careful, and red is to depict that you are in danger.
Features of Women Safety 
With more than 1 lakh downloads the play store rating of the application is 4.7
Different colors depict the quality of the route i.e Green for safety, orange for cautiousness, and red for danger.
Available only for the Android users
Instant text and email alerts to emergency contacts
With a single tap, the app can take a picture, record an audio clip and a video.
Also Read: Best Bike Rental Apps for Android & iPhone
---
5. Citizen Cop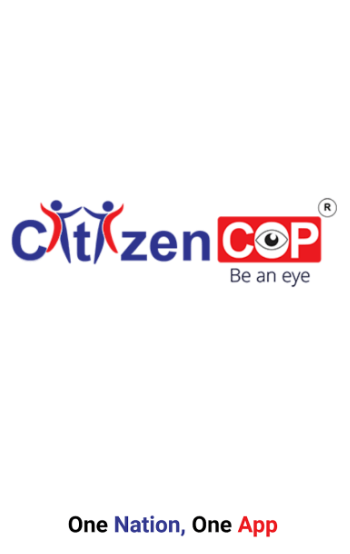 Another women safety mobile app is Citizen Cop. The app allows you to reach out to the nearest police department. It has proven to be a savior for many in case of severe emergencies.
In addition, the app allows users to report crimes anonymously. Also, stolen article reports can be filed through this application. It has the facility to share real-time location when in an emergency.
Features of Citizen Cop
Report witnessed crimes anonymously
Send alerts when you are in a situation in which you are unable to speak
Reach out to cops immediately when stuck in an emergency
Check if the vehicle was stolen using its registration number
The app keeps a track of news and the traffic along the route.
Available for Android and iOS devices
Over 5 lakh downloads
---
6. Life 360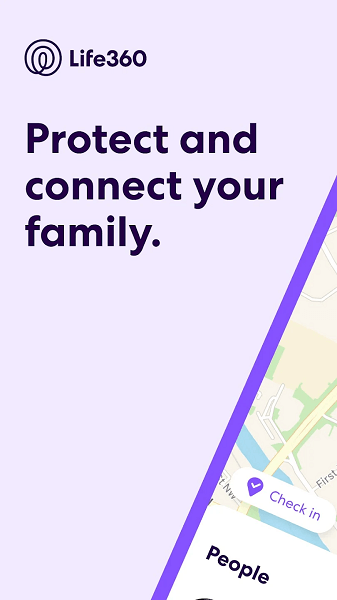 The next on the list of best safety apps for women is the Life 360 family locator application. You can send an SOS message to a selected list of emergency contacts. Along with this, there exists a private map that is visible to all the members of this network.
Being a battery-efficient app it is available for both Android and iOS platforms. Additionally, it can also be used to track the location of your phone in case your phone is lost or stolen.
Features of Life 360
The app can detect car crashes and alert the SOS contacts
Available in 3 upgrades i.e Gold, Platinum, and Silver
The highest offerings are under the Platinum version
Track who is driving and how they are driving updates for your family members
Available in 195 different countries
Location history to track your and family member's visits
---
7. Sister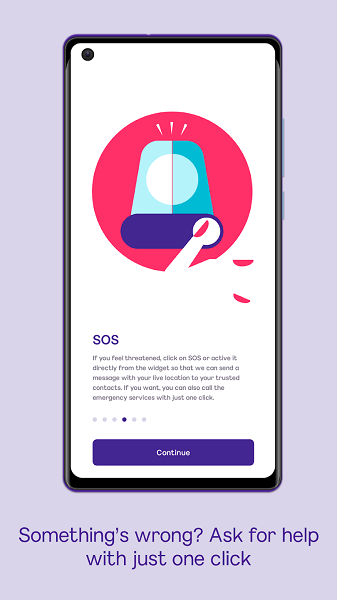 An app for the safety of women by women. The Sister app is developed by women in the field of development to provide safety and well-being. It allows you to select contacts of your choice and share your locations with them.
Moreover, you can activate danger alarms in case of an emergency. It also allows you to register audio or video evidence.
Features of Sister App
Select close or emergency contacts to share live location
Activate alarms in situations of danger
Automatically record audio or video to register evidence
In emergency situations, you can ask for help from contacts and authorities
More than 50,000 downloads
Available only for Android
Also Read: Best Free Antivirus Apps For iPhone
---
8. Raksha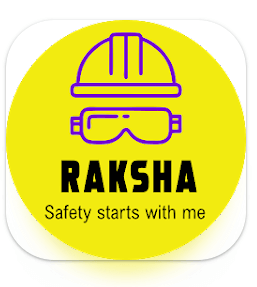 The sole purpose to develop the female safety app Raksha was to provide a companion that can protect you. Your family can keep a track of your mobility and instant alerts can be shared with a single tap. For security purposes, you can share your location through Google Maps with the nearest police authorities.
Features of Raksha
Available to download for free
Send alerts to emergency contacts with one tap
Can guide you to reach police station that is nearest to your location
Real time location tracker
Available for Android users only
More than 5000 download
---
9. Letstrack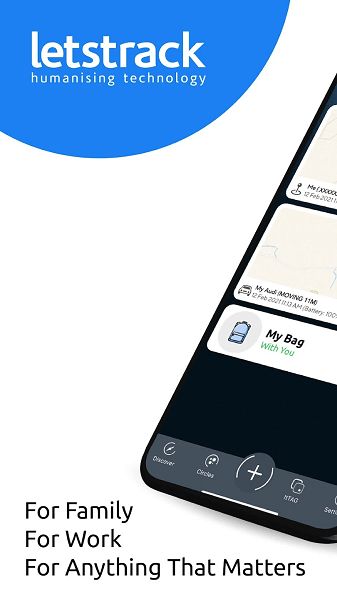 Next on our list of apps for the safety of women is Letstrack. It offers real-time tracking in the time of emergencies. The application is among the biggest personal & vehicle safety application in Asia.
In addition, it allows you to chat with your family or friends. Also, notifications can be enabled to check up on your family members and find out if they have reached safely.
Features of Letstrack
Deactivate tracking whenever required
Track vehicles or your kids using its tracking facility
Find other users of Letstrack around you through the Radar view
Share pictures in real time
Available on both the Play Store and App store
Multiple views are available such as satellite maps, etc.
---
10. Shake2Safety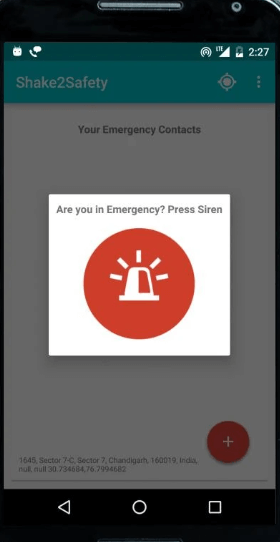 Send pictures, audio messages, and location to your contacts via text messages in case of emergency. All this can be done by simply shaking your phone or pressing the power key 4 times on your mobile phone.
Also, there's an option to send alerts in the form of calls or text messages. There's no bar to sending text messages but calls can be done once per user and that too to their primary contact.
Another exceptional feature of the application is that it works even when the mobile data is unavailable or your phone is locked.
Features of Shake2Safety 
Send immediate alerts to your emergency contacts along with your location
Send a video recording of up to 4 seconds to your contacts in case of emergency
Immediate siren alerts to save you from the situation you are stuck in
Share pictures & locations to your contacts with whom you have enabled shareable media mode.
Also Read: Best Home Security System Apps For Android
---
Closing Lines on Best Apps for Women Safety for Android
That brings us to the end of our write-up on the best safety apps for women. Hopefully, the above women's safety mobile apps will help you find the nearest help center, share alerts to your close ones while in an emergency, and connect to the responsible authorities nearby. Many accidents can be prevented if you build your safety net. Use the aforementioned female safety apps to ensure that your safety net is well equipped.
If you liked what you read subscribe to our blog for more technology-related guides and problem-solving blogs. Follow us on Facebook, Instagram, Twitter, and Pinterest for the latest tech news. Also, if you need further assistance or have any feedback or suggestions for us leave them in the comment section below.
Akshara is an Engineer turned Technical Writer. She is a tech reader who aims to deliver the best of her knowledge to the readers without complicating it. If not writing you can find her in the kitchen, because no place serves the good tea.
Subscribe to Our
Newsletter

and stay informed

Keep yourself updated with the latest technology and trends with TechPout.
Related Posts