10 Best Free Measurement Apps for Android and iOS [2022]

The top room measuring apps help you measure a room with ease. Hence, you may read this article to know about them.
Are you going to buy a new piece of furniture or renovate your place? If yes, you first need to wait and measure the area to find what fits in and does not. Now, before rushing to get that measuring tape, then finding it (after much hassle) from some obscure corner, and then doing the math to calculate the exact dimensions (and wasting a lot of precious time in the process), it would be better if you take a look at the best measurement apps.
Yes, physical measurement tapes are quite a thing of the past. And the new digital era offers some most accurate apps to measure rooms quickly and easily.
All you need is a room measuring app to find the exact area measurements without taking the pain of doing any manual effort/calculations. Are you excited to know more about these apps? Well, let us list them for you, along with their top features, in the next section.
Best Measurement Apps for Room Measurement on Android and iOS
Following are our top choices when it comes to the best Android and iOS apps to measure rooms.
1. Measure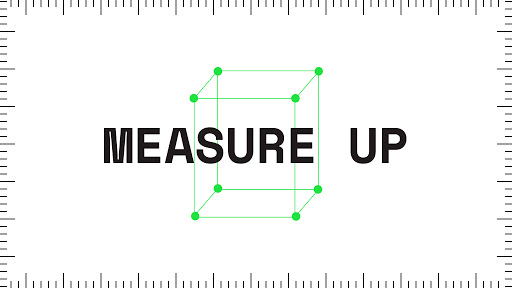 We would like to kickstart this list of the best measurement apps with Measure by Google. With this application, you can measure the area, volume, and length of anything around you through your browser.
Below we share top features that make Measure one of the best room measurement apps.
Key Features of Measure
Automatic surface detection
Easy-to-understand reading-taking guides
Effortless switching between metric and imperial units
Measurement of an everyday object (like door, carpet, floor, table, etc.) dimensions
Measuring an object's height present on a flat surface
Also Read: Best Free Instagram Followers Apps (Android/iOS)
---
2. Measure on App Store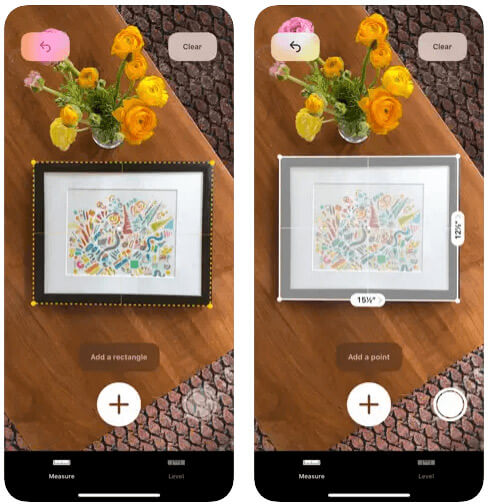 Like Google, Apple also offers a room measurement app called Measure on iOS. Using Measure by Apple, you can measure rectangular objects automatically and share measurements with friends through messages, emails, etc.
In addition to the above, below are the most noteworthy features of Measure by Apple.
Key Features of Measure by Apple
Line drawing and length estimation in both vertical and horizontal dimensions
Horizontal and vertical guidelines for measurement of large objects
Instant height measurement of a person from the bottom to their head's top, hair, or hat
Measurement saving from a single session with screenshots
---
3. GPS Fields Area Measure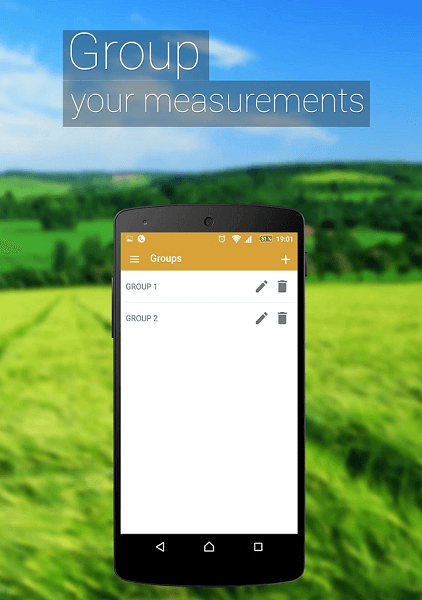 Here comes one of the best room measuring apps for both Android and iOS. GPS Fields Area Measure works incredibly well to help you measure even complete land plots.
Moreover, the following are its other useful features due which we call this application an excellent app to measure various areas.
Key Features of GPS Fields Area Measure
All you need to do is choose the desired area on the map and place pins on the area's edges to get the measurement
Easy edge adjustments and calculation of the area of even irregular plots
Saving of picture on camera roll and option to add its title
There is an option to calculate the distance between two points via the GPS mode
---
4. RoomScan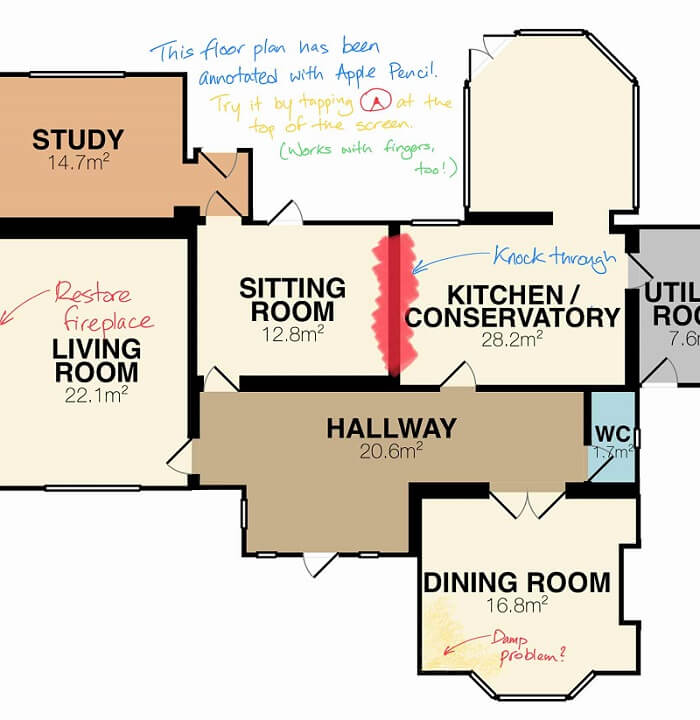 RoomScan is yet another best measuring app for Android and iOS. You can use RoomScan to create floor plans and measure all rooms correctly. Simply, point the application towards the floor to scan it and get its measurements.
Below we take a look at some remarkable features of RoomScan
Key Features of RoomScan
Measurement by placing the device against the wall you wish to measure
Generation of a 3D model that lets you add windows and doors and perform height adjustment
Saving all projects on the app and exporting the same as a picture, DXF, or PDF
A clean and smooth interface you can use easily
Also Read: Best Apps To Blur Photo Background On Android & iOS
---
5. Ruler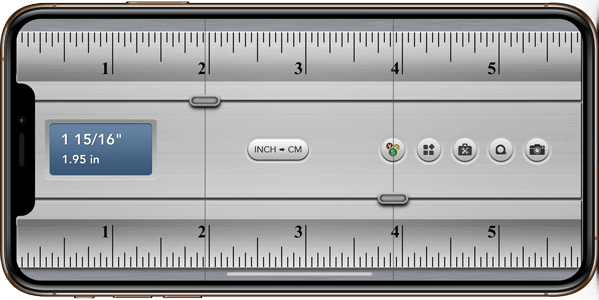 Next, we would like to mention Ruler on this list of the best measurement apps for Android and iOS. Ruler app allows you to draw lines precisely with its two guide-lines.
Moreover, below are other features for which we consider Ruler as one of the best free measuring apps.
Key Features of Ruler
Automatic ruler adjustment and display of precise markings
Availability of an AI-powered tool for measurement
Easy changing of division from centimeter to inches
---
6. Google Maps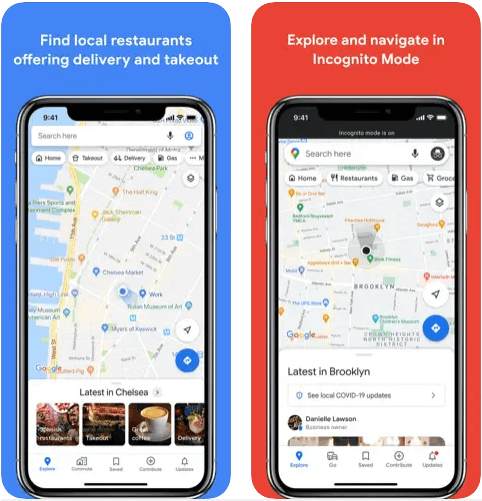 If you think Google Maps only shows you the directions to your destination, you may be surprised to know that it also functions as a free app to measure distance. You can traverse the route on the map to calculate an area's parameter and distance.
Along with this, the following are the features that make Google Maps an excellent free measuring app.
Key Features of Google Maps
Ease of use
High result accuracy
Application in the real-world
---
7. Angle Meter 360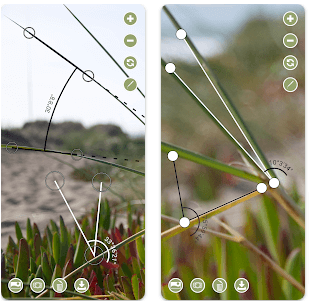 Ever thought of measuring angles using your phone? Well, this seemingly impossible task is completely possible with Angle Meter 360. Its easy-to-use interface is what brought it to our attention.
Apart from that, the following are the features we like the most about Angle Meter 360.
Key Features of Angle Meter 360
User-friendly tool to measure angles
Options to move and scale the object
Instrument color changing for easy and accurate measurement
Also Read: Best Funny Faces Apps for iPhone and Android
---
8. Moasure
Let us now look at Moasure. It is also among the best measuring apps for iPhone and Android. You can use this application to measure everything ranging from area to angle.
Below we share the top features that brought Moasure to our attention.
Key Features of Moasure
You get a protractor, goniometer, 300/1000ft tape measure, and a ruler
The interface is quite user-friendly and intuitive
There are many video tutorials available to help you use the application
Moasure offers a lot of measurement options
---
9. Smart Measure
Smart Measure is one of the best measurement apps to help you know the exact distance and height of objects. It uses the power of AR to give you the most accurate measurements.
Below we share some features that make Smart Measure the best free measuring app.
Key Features of Smart Measure
Compatibility with old phones
Lightweight and resource-friendly application
Easy height and distance measurement
---
10. PLNAR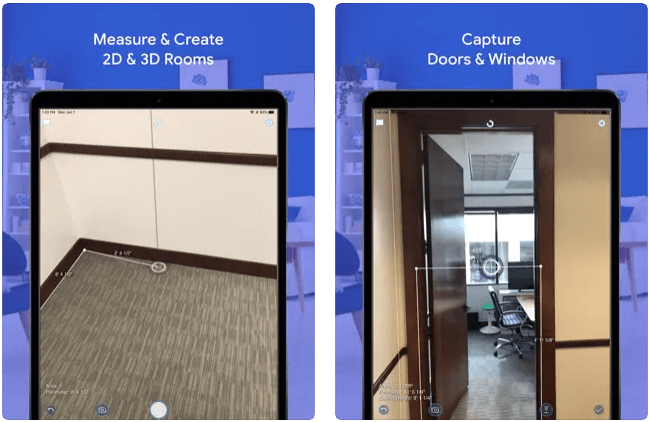 Finally, we have PLNAR on this list of the best measuring apps for the iPhone. The application uses AR to help you create room models in 3D.
Moreover, the below features are also a reason PLNAR is one of the best free room measurement apps.
Key Features of PLNAR
The area measurement, perimeter, and surface area calculation
Generation of room's 3D CAD file
Also Read: Best Bullet Journal Apps for Android & iOS
---
Concluding the Best Measurement Apps
Through this article, we discussed the best apps to measure rooms, other areas, and objects. You may choose an app from the above list depending on your requirements.
If you know another better app to measure a room, you may share it in the comments section for us to review it. You can also share your views on this article in the comment box.
Niharika is a passionate soul who finds immense satisfaction in putting all her thoughts in writing. Being a technology enthusiast, she loves learning new things about tech and making everyone technologically literate through her articles. When not composing tech articles, you can find her bringing characters to life in her fictional stories, reading something intriguing, or spending time with her near and dear ones.
Subscribe to Our
Newsletter

and stay informed

Keep yourself updated with the latest technology and trends with TechPout.
Related Posts