Here is a list of some of the best apps for touchscreen laptops Windows 10 or 11. With the help of these best pen-friendly apps for Windows, you can ease up working on your touchscreen laptops. 
Touchscreen Laptops are one of the most amazing advancements in the field of technology. With the help of these tablets, the day-to-day jobs of various creators and individuals have been revolutionized. With these laptops, you get the ease of working, creating, designing, and even gaming.
Additionally, when these touchscreen laptops are paired with suitable and pen/touch-friendly apps, you get an amazing experience of using the device. But, every app developed for Windows is not touch-friendly. So, to help you get the desired solutions, we have brought a list of the best apps for touchscreen laptops Windows 10/11.
With the help of these apps, you can easily optimize your performance while using the touchscreen laptop. So, let's head over to the list of apps right away.
The Best Apps for Your Touchscreen Laptop with Windows 10,11
As the requirements of a touchscreen Windows laptop user are varied, one can never pin out the most helpful and best app for optimum performance. Hence, below is a list of the best apps for touchscreen laptops catering to different requirements. Have a glance at the solutions provided and then download the one(s) you like or need the most.
1. Xodo – PDF Reader & Editor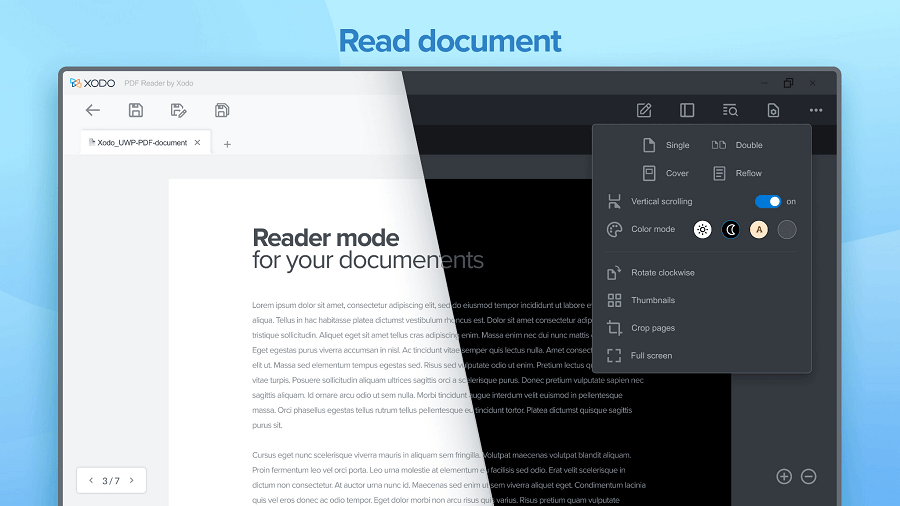 The first name on this list of the best Windows 10 touchscreen apps is Xodo. If you are a creator, professional, student, or any other user of touchscreen, you can get the best out of this app. Xodo allows you to annotate your documents right away. Additionally, one of the smartest features of this pen-friendly app is the ability to measure the area using smart built. You can create PDFs out of your creations or any other type of document. Singing with Xodo is super convenient as well.
Download Xodo – PDF Reader & Editor
Also Read: How to Disable the Touchscreen in Windows 10
---
2. Microsoft To Do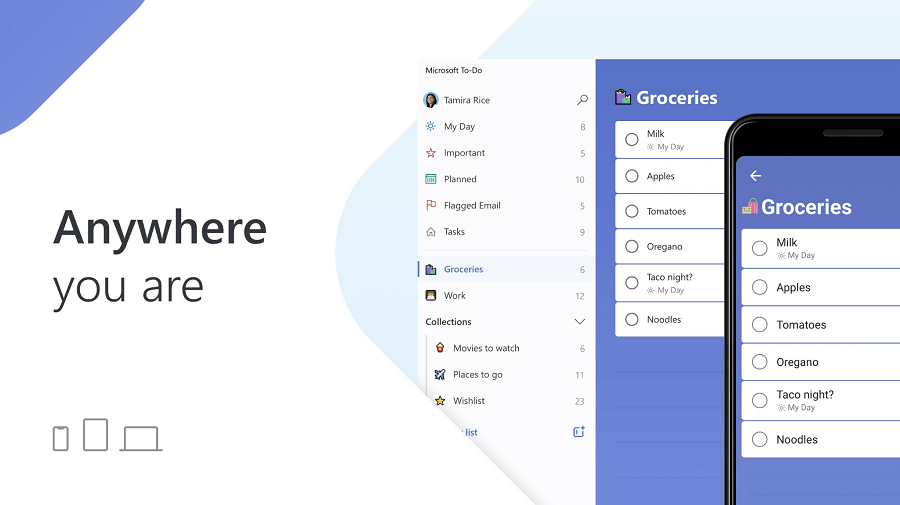 Next comes Microsoft To-Do as one of the best apps for touchscreen laptops. If you tend to forget things or tasks, then you will not find a better helper than the Microsoft To-Do app. With the help of this solution, you can schedule different tasks for the day and execute them. The tool will also show reminders to you as and when scheduled. Additionally, as the app works in integration with other apps, you can never miss an important update. Lastly, the app offers multiple customization features to you for an interactive user experience.
---
3. StaffPad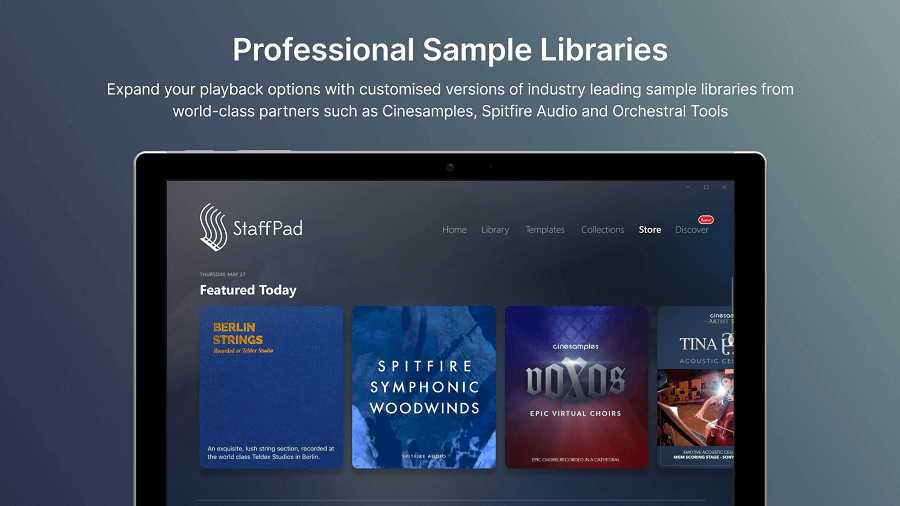 For all the artists and musicians out there, we have brought the next one of the best apps for touchscreen laptops Windows 10. With the help of StuffPad, you can easily write and create music. The smart build of the app recognizes the notes from handwriting and digitizes them in an instant. If you are using Microsoft Surface or any other touchscreen laptop, then you will love the tool. Apart from all this, the tool also offers playback of the notes to get a realistic experience of your creations. Moreover, you can even fine-tune the audio with a single touch using the app. However, unlike some of the other best Windows 10 touchscreen apps, this tool is not free to use. The subscription to StaffPad costs a whopping $89.99.
Also Read: Windows 10, 11 Touch Screen Driver Download, Install & Update
---
4. CollaBoard
If you want an app that can work like a digital whiteboard for you, then you should check out CollaBoard. This is one of the best apps for touchscreen laptops with Windows that allows you to write or doodle as you may. The interface of the app is quite amazing and interactive. There is 'no rocket science behind the working of the tool and even a beginner can show off his skills and create digital masterpieces. This tool helps the most when you get an inspiration or idea and want to pen it down. The tool is useful for every type of user including students, professionals, designers, artists, and more.
---
5. NY Times Crossword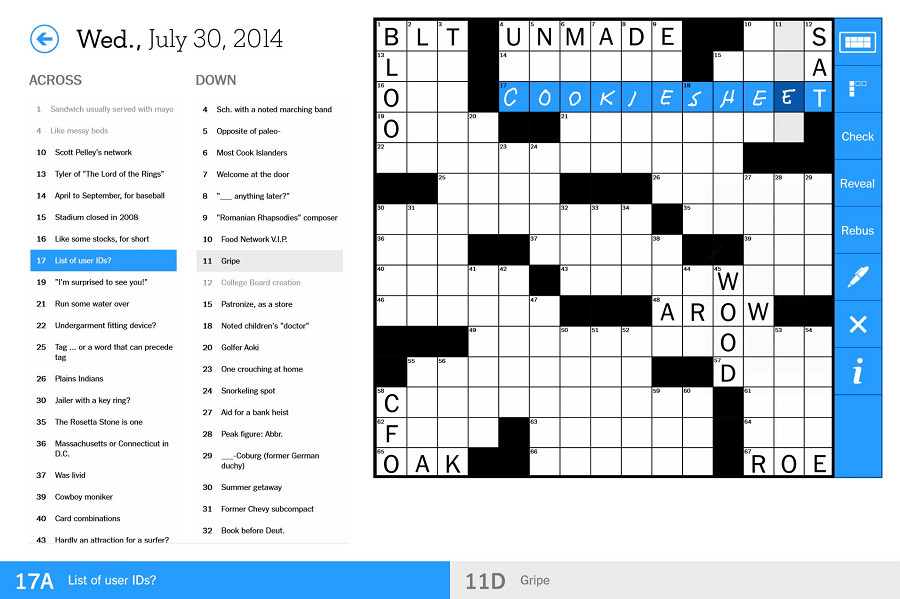 If you are a puzzle head and love to solve crosswords, then you should try NY Times Crossword. With the help of this app, you can convert your touchscreen laptop into a Crossword very quickly. This is one of the best apps for Windows 10 touchscreen that allows you to use your analytical and problem-solving skills to get answers to the live crosswords posted on New York Times newspapers. You can have a great time-solving crossword puzzles and boasting them off to your friends.
Also Read: Best Calendar Apps for Windows
---
Listed: The Best Apps for Touchscreen Laptops Windows 10
So, in the earlier sections of this guide, we had a look at some of the best Windows 10 touchscreen apps. All the solutions provided in the article are pet-friendly. Hence, you can use these apps very smoothly on your touchscreen Windows device. Additionally, these apps are developed to provide the best user experience of touch devices to both beginners and experienced pupils.
If you want to know more about the best apps for touchscreen laptops, you can use the comments section. Write your queries in detail and we will do everything in our power to provide you with the most helpful solutions. You can even write suggestions for us if you want. Your comments are highly appreciated and so is your feedback.
Subscribe to the newsletter from our blog and stay up to date with the latest tech advancements, updates, and more.
Devesh, being a technical writer, likes to research and write technology articles and solutions to help others. Having great knowledge about the tech world and its working, he likes to pour the same into his write-ups. Before starting any write-up, he likes to pen down his thoughts and flaunt a creative edge in the same. Apart from being a writer, his primary interests include reading books and poems, cooking, and playing video games.
Subscribe to Our
Newsletter

and stay informed

Keep yourself updated with the latest technology and trends with TechPout.
Related Posts