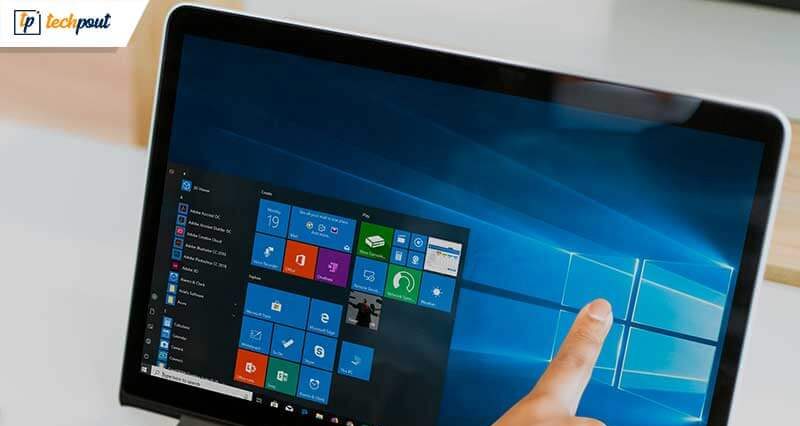 Windows started the era of Touch Screen and the latest version of Windows is completely optimized to support the touch screen along with traditional methods including keyboard and mouse. 
Windows 10 touch screen settings, lock screen, and Start menu has been specifically designed for this. The touchscreen mode quite simple to use on Windows 10 enabled tablets.
When you activate the tablet mode, a full-screen Start window appears on your desktop with all the icons appropriately arranged. 
If your laptop's touch screen is not working and you wish to disable it and continue with the classic keyboard and mouse combination, you can do it by following the steps mentioned below. 
To turn off touch screen on your Chromebook with Windows 10, you need a device manager as Windows 10 does not have any built-in option to turn off the touchscreen.
Before we learn how to disable the touchscreen on Windows 10, let's look at some of the prominent reasons why you should consider disabling it in the first place. 
At times rather than adding onto the benefits of the latest tablets, laptops, and 2-in-1 devices, touch screen becomes more of a headache. In such scenarios, disabling it is a wise thought.
To restrict your child's disturbing activities when you are playing your favorite video game.
To avoid screen malfunctioning due to constant touching.
Here's how to disable the touch screen on Windows 10
If your touchscreen is not working correctly and you are thinking of disabling it, follow the simple steps to do the needful. You can easily do it from the control panel, device manager, or search box from your taskbar.
1. To start with, open "Search Box" from your taskbar.
2. Then type "Device Manager" on the search menu.
3. Next from  "Device Manager" choose "Human Interface Devices."
4. Next click on "HID-Compliant touch screen."
5. Then choose the "disable button" from the "Action" menu.
6. If you see a confirmation window, click on "Yes" to confirm your actions. 
This completes the procedure of disabling the Touchscreen from your Windows 10 device.
How to disable Touch Screen on Windows 7?
The procedure to turn-off touch screen from Windows 7 is quite different from Windows 10 version. Instead of using the Device Manager here, you are supposed to use the Pen and Touch Menu. 
Click on the "Start" button.
Next, open the "Control Panel."
Click on "Pen and Touch," then choose Touch Tab.
To turn-off touch screen, uncheck the box adjacent to "Use your finger as an input device."
If at any point you want to enable touch screen in the future you can easily do it by choosing the enable option from Device manager.
Prachi Dani is a technical content writer who specializes in areas of science and technology. She is highly up to date with technological transitions and transformations. Writing is not her passion but the only thing that carries satisfaction in life. If not writing, you may find her engrossed playing action games on her treasured smartphone.
Subscribe to Our
Newsletter

and stay informed

Keep yourself updated with the latest technology and trends with TechPout.
Related Posts